Liverpool manager Jurgen Klopp was understandably delighted after his side saw off Bayern Munich 3-1 at the Allianz Arena on Wednesday night.
Though the overall game was sloppy at times in terms of possession, and certainly slow-paced to start with, the Reds were always in control and never looked flustered by their opponents.
Considering Bayern were on home soil, needed to take the game to Liverpool and had been in scintillating form of late, that calm and composed approach is a measure of just how far this Reds side has grown.
Klopp told BT Sport after full time that although there were a few details in-game which had needed to be altered, it was overall a sublime display which left him extremely proud of his players.
"The second half was very, very mature. In the first half we should have played more football.
"It's not that you can never rest but you need to keep the ball. First half, we didn't do that but in the second half we did brilliantly.
"It's so difficult to play here away at Bayern, they don't lose a lot so it's a big one—I'm so proud of the boys."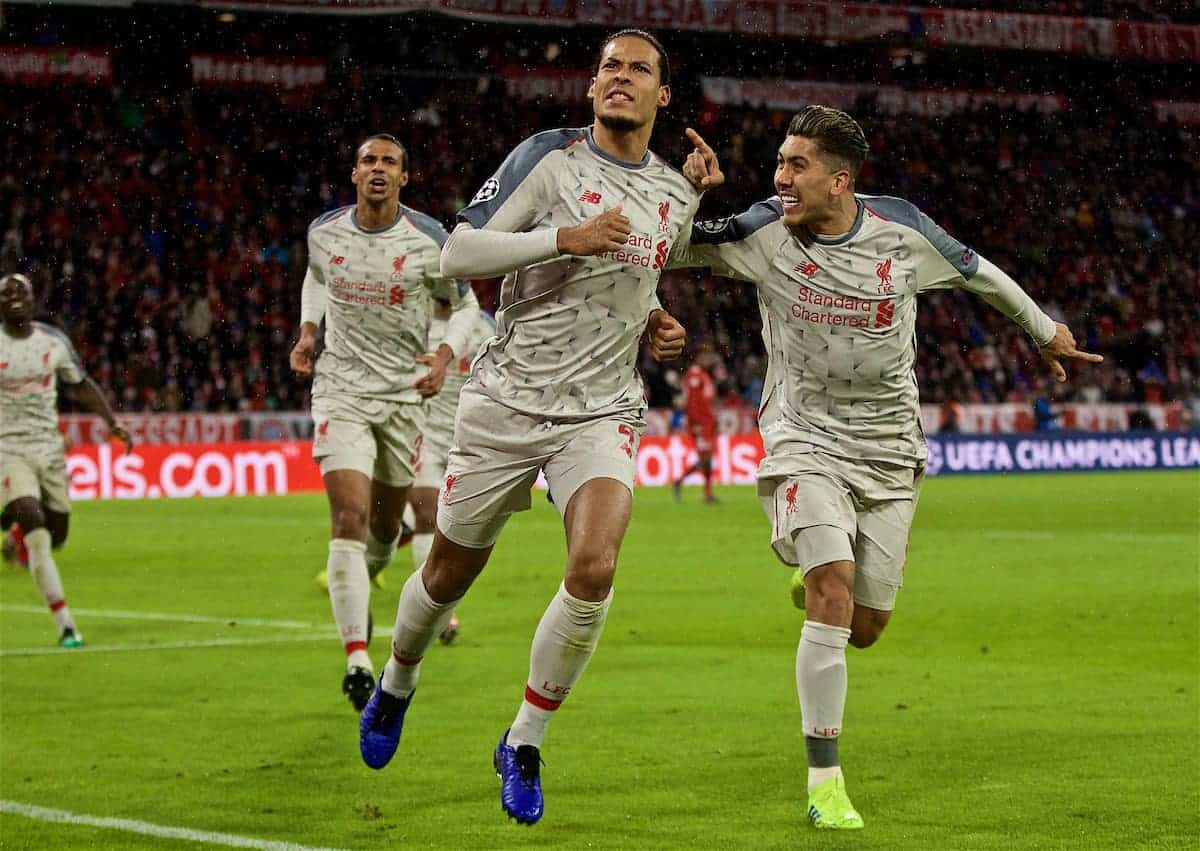 Liverpool's front three came in for particular praise from the boss, not just for their efforts in the final third but for an all-round performance reminiscent of last season.
Klopp felt their work rate, tracking back and desire to get forward again was a key component of the performance—one the rest of the team had to catch up with at times.
"The front three worked brilliantly. We didn't defend like that in away games in Europe [in the group stage], today we did.
"We didn't push up the last line in a unit [along with the forwards in the first half], we showed pictures to the team at half time. That's how we conceded the goal.
"There will be mistakes, but you have to stay in the game, control it when you can.
"The boys give everything and I liked it, the desire, the attitude, outstanding.
"What we did is just brilliant, the goals we scored were fantastic. I'll watch the first goal 500 times! It was outstanding what he did there.
"It was clear the game didn't look like Bayern would outplay us a lot, that gave us confidence, they struggled and we scored the other two."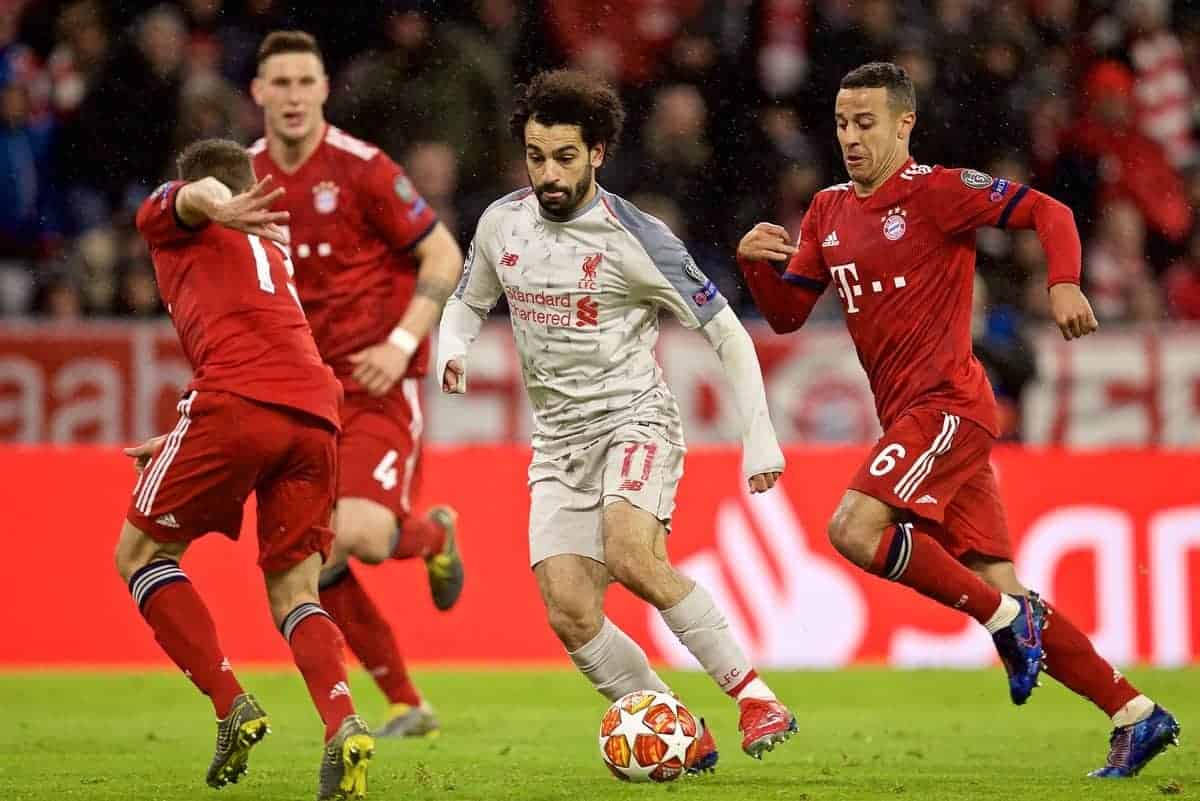 As a former Borussia Dortmund coach, it might have been a little sweeter for Klopp than for most—but he naturally clarified his mind was only ever on a win for his current team.
He also acknowledged he'd rather avoid one of the English sides in the quarter-final—but is sure that at least two of the four will end up facing off in the next round.
"I didn't want to beat Bayern [because of Dortmund], I wanted to win with Liverpool.
"If I can help Dortmund a little [as well] then great, but it's for us. You saw the crowd, brilliant, enjoying the game, creating the atmosphere you need away from home.
"We would all say avoid the English sides, try to play teams from Europe.
"But someone will play against someone! It's not something we have to think about now—we will play whoever we will take!"
The Reds will learn their fate in Europe on Friday—see all the details on the draw here.