We round up the latest Liverpool news and transfer rumours on Monday, including an update on Alex Oxlade-Chamberlain and a potential 'mega' signing.
Today's Main Headlines
Klopp Positive About Ox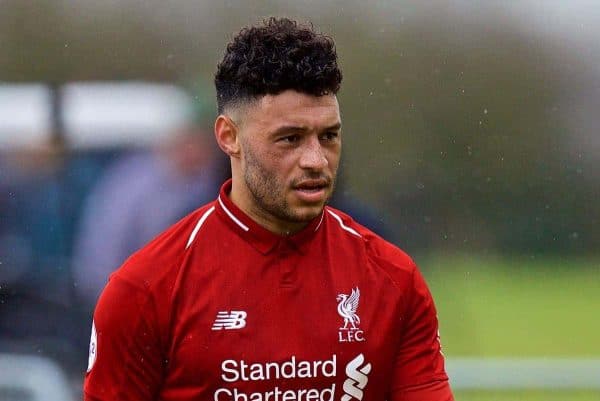 Oxlade-Chamberlain only lasted 40 minutes on his return from injury last Friday, being substituted slightly earlier than planned in Liverpool U23s' win at Derby County.
Although the 25-year-old suffered a hamstring issue, Jurgen Klopp has swiftly played down any issue to LiverpoolFC.com, saying it is natural after a long layoff, with patience now required:
"It's not really surprising, it's normal. The good news is the knee is perfect—nothing happened, that was our only concern.

"Football games are different to football training, that's why he felt the muscle a little bit, and thank God we were smart enough to take him off, even if it was only five minutes earlier than we thought [before the game].

"That made absolute sense. Nothing else happened.

"We always said he needs time. Maybe I'm a bit guilty for being too excited about it; if nobody asked me I wouldn't start talking about Ox, to be honest, but they ask me and I say the truth.

"And the truth was it looked so exciting in training. But it's only small-sided games, shooting situations and all that.

"It's Ox, we all know and love him, that's cool, but, at the end of the day, we all need to make sure we are ready for the big-size pitch.

"And for this he just needs time. It's all good."
The U23s are not back in action until April 8 when they take on Chelsea at Anfield, which could see Ox continue his recovery with behind-closed-doors friendlies.
---
Van Dijk Wary of Lewandowski Threat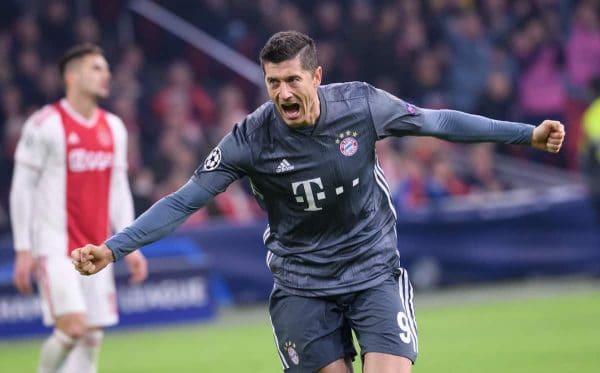 Virgil van Dijk missed the first leg against Bayern Munich through suspension, with Liverpool doing well to keep a clean sheet in his absence.
The Dutchman will come face to face with one of Europe's leading strikers in Robert Lewandowski on Wednesday—a challenge he is wary of.
"You need to be aware of the qualities of every striker you face, as I always am, but sometimes you need to be smart and more than 100 percent ready for anything," Van Dijk told UEFA.com.
"If he's trying to run at you, trying to get past you, you need to be ready for that as well.
"You don't need to give any opportunities to those strikers because they will punish you and they will score."
Van Dijk's return is a huge boost ahead of one of Liverpool's biggest tests this season, as they search for a place in the Champions League quarter-finals.
---
Kovac Playing "Poker" With Klopp?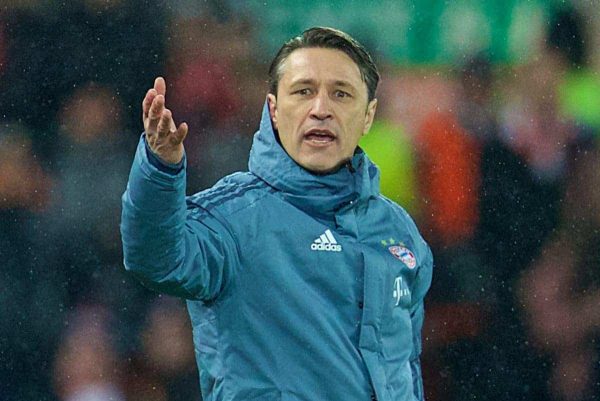 BILD report that Bayern manager Niko Kovac may be playing "poker" with Klopp, ahead of Wednesday's game.
Kovac reportedly wants to "surprise" Klopp with his starting lineup, with Frank Ribery seen as a "joker" in the pack and Kingsley Coman's involvement not yet clear.
Lewandowski missed training for the Bundesliga champions on Monday, instead working individually, and even this is seen as a possible mind game from the manager.
However, it is highly likely the Pole will start at the Allianz.
---
Liverpool Interested in Bergwijn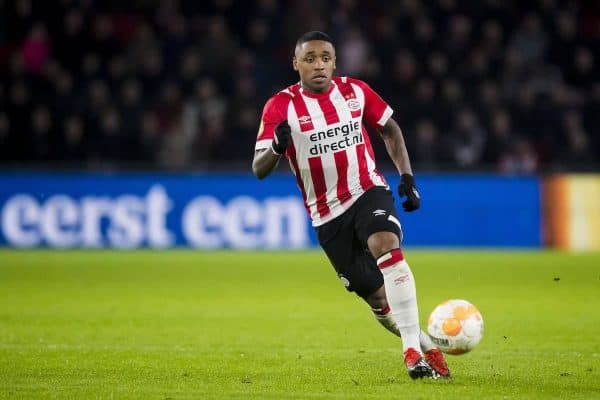 According to De Telegraaf, Liverpool are among a host of clubs keen on snapping up PSV Eindhoven youngster Steven Bergwijn.
The 21-year-old is one of Dutch football's hottest properties and he is enjoying a superb season, scoring 11 goals and registering 12 assists.
Capable of playing out wide or in central areas, not only would he be an exciting signing, but someone with the versatility that appeals to Klopp.
The sale of Bergwijn is said to be likely to break PSV's transfer record, with a "mega amount" eclipsing the £30.6 million received for Memphis Depay in 2015.
It will be interesting to see if Liverpool make a bid.
---
Rodriguez Demanding Perfection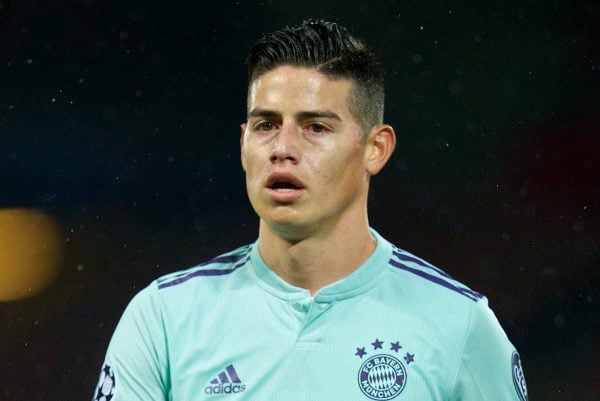 The Champions League tie between Liverpool and Bayern is beautifully poised with the second leg nearly upon us, but the hosts know that a Liverpool away goal could spell big trouble.
Speaking to Bayern's official website, midfielder James Rodriguez has called for a "perfect" performance from his team, admitting he fears Liverpool's counter-attacking quality:
"We have to show a perfect game at home to get ahead.

"Liverpool have very fast players, they feel good when they get space. That's why we have to play very focused, get down to business with great motivation and play a good game.

"I think we have to be very careful. Their counter-attacks are very fast.

"But I think we have every chance of getting to the next round."
---
Bayern Referee Confirmed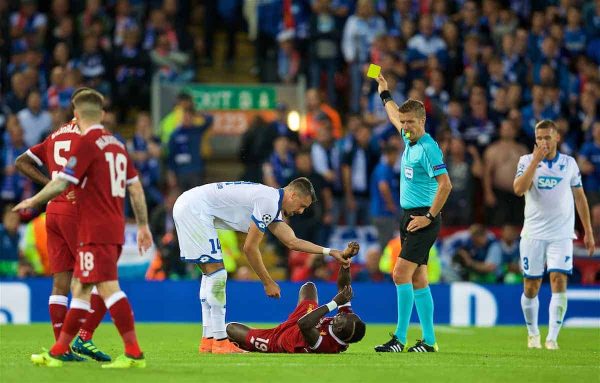 Daniele Orsato will take charge of Wednesday's second leg in Munich.
Orsato has refereed two Liverpool matches in the past: the 4-2 win at home to Hoffenheim in last season's Champions League playoff, and the 5-0 victory away to Porto in the last 16.
He also sent off Paul Pogba in Man United's 2-0 defeat at home to PSG last month, and officiated Bayern's 5-1 thrashing of Benfica in this season's group stage.