Liverpool host Tottenham in a huge Premier League clash on Sunday, with Spurs heading to Anfield well-rested and in need of points.
The Reds have another big hurdle to overcome this weekend, in their quest to end the 29-year wait for title glory.
Spurs are a side capable of hurting anyone in Europe on their day and they will know that they can damage Liverpool's title dream.
With Man City expected to win at Fulham on Saturday lunchtime, Jurgen Klopp's side will likely be a point behind the champions by the time kick-off arrives.
Ahead of the match, we spoke to Alasdair Gold (@AlasdairGold), Tottenham correspondent for football.london, to get his thoughts on the season so far and Liverpool's hopes of pipping City in May.
Tottenham are third in the Premier League – how would you rate their season out of 10 to date?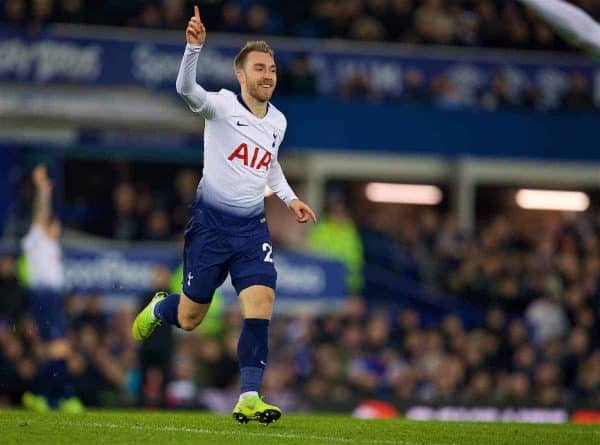 It's probably an eight so far purely because of everything Mauricio Pochettino's side have had thrown at them.
That's: no new signings over two transfer windows; more late-returning players from the World Cup than any other team; stadium delays aplenty meaning more time at the not-ideal Wembley; a drink-driving captain; lacklustre performances and injuries to almost every key player.
To be third in the Premier League and in the Champions League quarter-finals is some achievement.
The team have dropped off in the last month or so and need to re-find their rhythm, but the new stadium finally opening might just give them the boost they need.
Do you expect them to secure a top-four finish, despite some tricky games?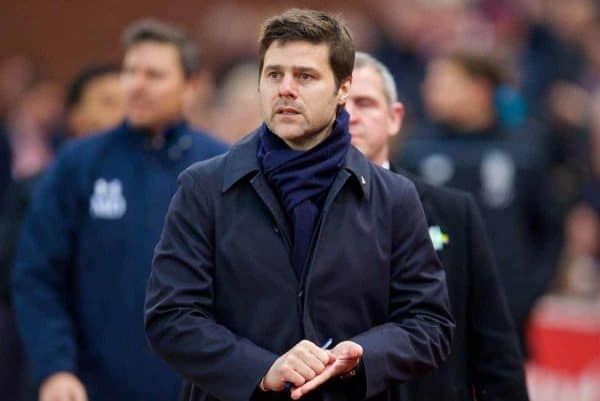 I think the stadium will play its part with five of the remaining eight matches at home.
The 30,000 fans at the test event last weekend were blown away by the new ground and Pochettino has always said he expects the place to give the team a special "energy" like they had in their unbeaten last season at White Hart Lane.
Of course, two of those three away matches are as tough as they come: a trip to Anfield and another to the Etihad Stadium just days after Spurs play there in the Champions League.
The final away day is at Bournemouth.
If Spurs can take a point or three from either Liverpool or Man City it should make things a little less nerve-wracking for them in the final few weeks of the season.
Which three players have stood out most for Spurs this season, and why?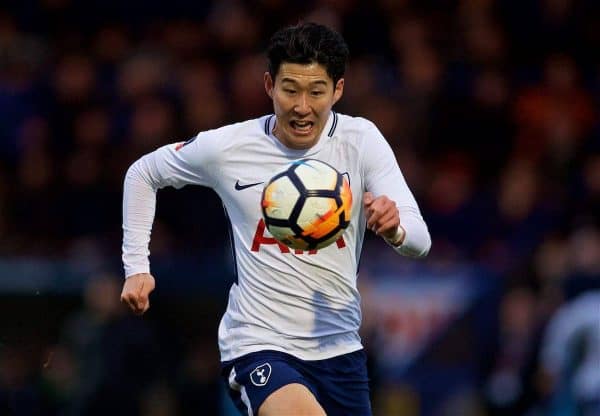 The three players who have probably had the most impact are Moussa Sissoko, Son Heung-min and Toby Alderweireld.
Sissoko has been a man transformed this season. He has gone from the fans' scapegoat to one of the first names on the team-sheet.
He has found his role in the team and it is a similar one to N'Golo Kante's at Chelsea, to aid in the transitions from defence to attack and essentially provide the legs to cover every one of the midfielders and defenders.
Son revelled in being the team's saviour during Harry Kane and Dele Alli's injury-enforced absence earlier this year and he was on fire pretty much from November to February with goals and assists aplenty.
He has dipped a bit since Kane has returned and Spurs need him to reignite.
Alderweireld barely featured last season after a serious hamstring injury and was expected to leave in the summer, but he has been a near ever-present this term and he's been Mr. Consistency at the back while others have been out injured or lost form.
The new stadium looks magnificent—what has impressed you most about it? And how big a difference do you think it can make?
Hello, you ?#SpursNewStadium ?? #COYS pic.twitter.com/tm60qeHBaQ

— Tottenham Hotspur (@SpursOfficial) March 24, 2019
I've been in there twice so far and it will be a third time on Saturday with the second test event. There's only one word to describe the place: breathtaking.
Spurs have somehow managed to preserve the essence of White Hart Lane while building a massive stadium in its place.
Most modern grounds are cavernous bowls but this feels tight and atmospheric despite a jump in capacity to 62,062 seats.
The first rows of seats around the pitch are closer than any other stadium in the Premier League and it feels that way. The acoustics are also excellent.
The place was only allowed to be half full for the first test event last weekend but it sounded loud during the U18s match.
All the fans felt at home straight away and that feeling should translate to the players. It could be a key factor in Spurs' run-in and it is going to blow a lot of visiting fans away as well.
How impressed have you been with Liverpool's campaign?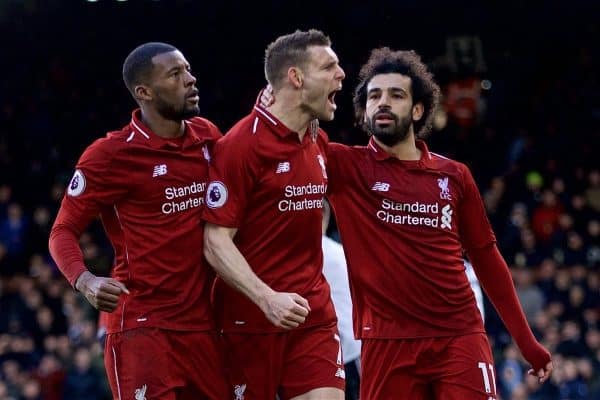 Liverpool have really stepped it up this season. Spurs have had the better of the Reds in the league on the whole in the last six or seven years, but Jurgen Klopp appears to have found the consistency and strong foundations the team needs this time around.
It's all about that defence. Virgil van Dijk has of course been superb but the full-backs Andy Robertson and Trent Alexander-Arnold have really impressed me as well.
Having that defensive base has meant that even when the front-line hasn't been firing on all cylinders, one or two goals has been enough to win matches.
It has taken Klopp a little while to get the defence how he wanted it but it looks to be set now and the back line is normally the key factor in a title-winning side.
Are they going to win the title? Any key men in that respect?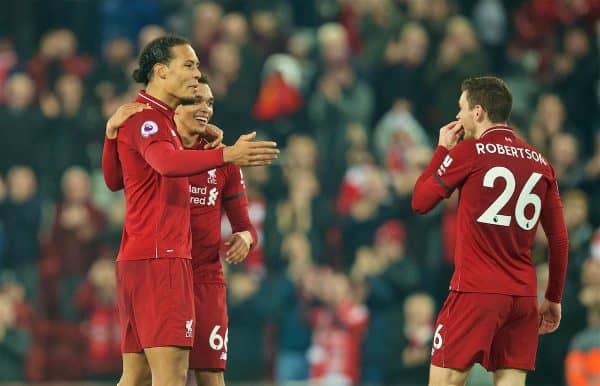 Despite what I have just said above, I still feel City just have that extra depth at both ends of the pitch to deal with the title run-in and Europe.
I am not as confident about Liverpool's defence if Van Dijk picks up an injury and misses a game or more. He has been a colossus for the side.
With City, you feel that there is someone who can step in whoever is out and the quality probably won't dip.
There have been players other than Van Dijk who have been key this season for Liverpool for me.
Sadio Mane has been the attacker to really step up and Alisson has been a great signing in goal. That was another problem with the back line that Klopp has fixed, with what looks to be a long-term solution.
I mentioned the full-backs earlier and Robertson has really impressed me. What a steal his signing from Hull was. He is solid defensively and as effective as many wingers in the final third.
Focusing on Sunday's game again, where do you see the main battles taking place?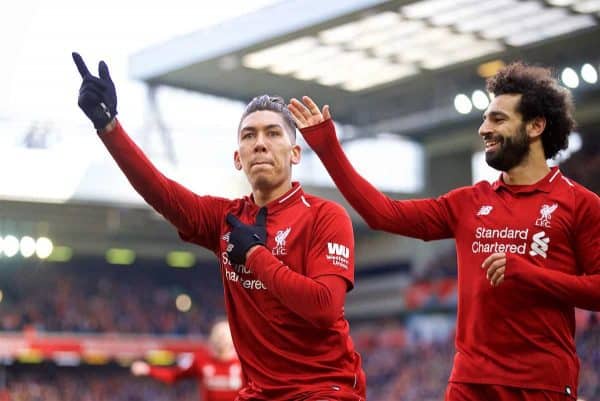 The midfield is of course going to be a battleground, but this match is going to be all about which defence handles the other team's attacking trio the best.
Both sides have attackers capable of turning the game in an instant. Mane, Mohamed Salah and Roberto Firmino's threat is there for all to see and it will be interesting to see whether Pochettino goes for a back three with Davinson Sanchez between Alderweireld and Jan Vertonghen to combat them.
At the other end, Alli has come back just in time from injury and has had three matches under his belt thanks to the international break.
Kane is in the goalscoring groove with a goal in all but one of his seven matches since returning from his ankle injury, and Son also rediscovered his scoring boots on international duty this week.
Christian Eriksen has also dipped in form in recent weeks and Spurs' success could depend on whether he turns up for a big match.
Matches between Liverpool and Spurs are always high-energy affairs and Spurs have had problems dealing with Klopp's men in the last few meetings.
They will need to match them stride for stride otherwise they will have problems again.
Finally, hit us with a prediction…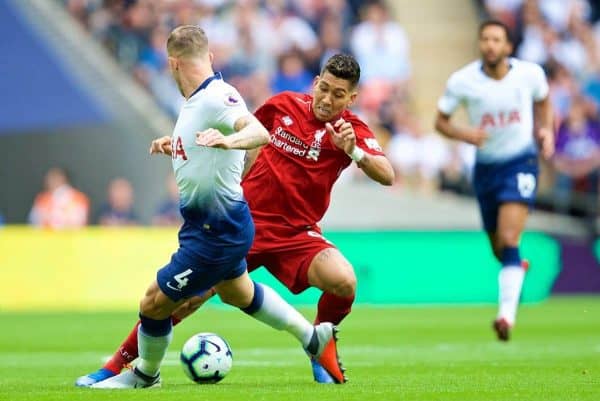 Pochettino has had three weeks to prepare for this game thanks to a break in Spurs' fixture schedule and the players should have plenty in the tank despite their international travels.
I am going to go for another big battle between the two sides and a 1-1 draw.