It's highly unlikely to happen, but Danny Gallagher writes how a return to Anfield would make sense for Philippe Coutinho – and Liverpool FC.
They say you should never go back. Don't go back to that opportunity you missed. Don't go back to that job you had. Heaven forbid, don't go back to your ex.
But what about if going back sometimes makes sense?
Where are we going with this? Well, within the last week Spanish giants Barcelona expressed the first murmurings of a willingness to listen to bids for Philippe Coutinho.
The most expensive player in their storied history, no less.
Little over 14 months since his big-money departure from Anfield, Barca are open to cashing in on their asset who they had such high hopes for and dizzying levels of expectation. More details on which can be found here.
It's important to note the Brazilian maestro is hell-bent on making his switch to Catalonia a success, as anybody would should they have finally achieved their 'dream'.
But how does this concern Liverpool? Surely the Reds have closed that door and bolted it shut?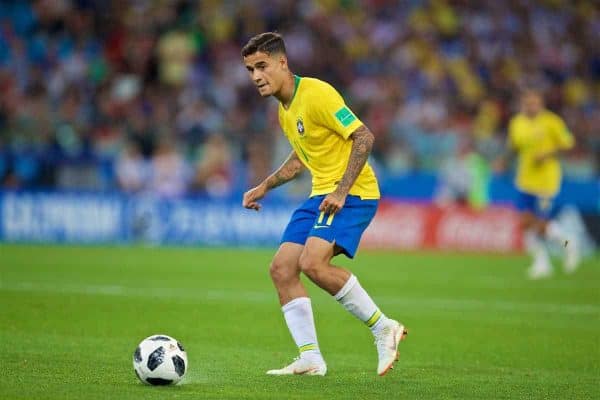 A buy-back clause was not inserted when Coutinho moved to the Nou Camp, instead Michael Edwards played a blinder and implemented a deterrent against the Spaniards coming in to bid for Liverpool players for the next two years.
The deal for Coutinho however, totalling in the region of an eye-watering £145 million all-in, is still in the process of being paid to the Reds.
Any potential sale therefore would naturally be much more easily facilitated if the supremely talented 26-year-old was to make a switch back to Anfield.
It's stick-or-shift time for Coutinho and the club who fought so doggedly to acquire his services, despite the move being very much in its infancy.
Barca are fully aware that holding onto the Brazilian for another 12 months, only for things to still not quite completely click, would only see value tumble further.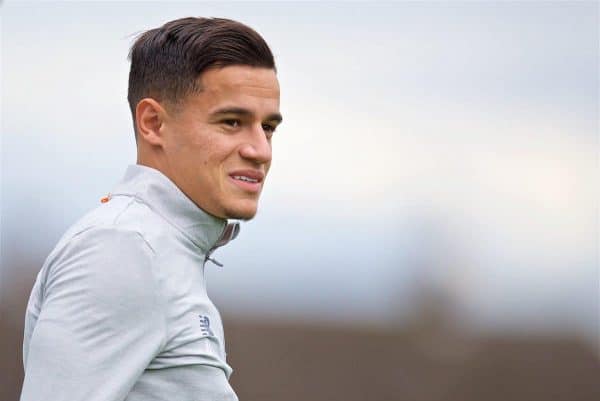 As it stands the Liga titans are looking to recoup most of the collective outlay they parted with. It's quite some asking price for a player who isn't always favoured.
For Coutinho however, turning 27 in June, big decisions must be made.
We've seen it all too many times before where huge names go in search of that one elite move, only for it to crumble and result into a cascade through a series of top-level clubs.
Barca have quite the habit of putting this scenario on a plate, just ask Zlatan Ibrahimovic or Cesc Fabregas, Andre Gomes or Paco Alcacer. On a lesser level Ibrahim Afellay and Aleksandr Hleb. The list goes on.
It would be unfair to say Coutinho has failed already, but a reluctance to give him a regular runout in the same position, tied in with the resurgent form of Ousmane Dembele, has made things more difficult that they ought to have been.
Stick or shift, then—should he decide to move this summer Coutinho would still find himself with an incredibly high stock.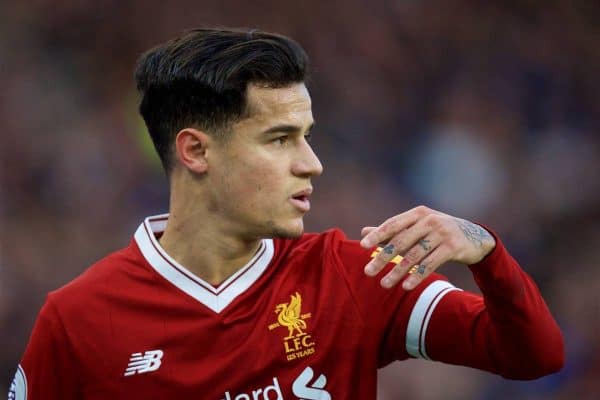 He'd have the pick of most if not all European clubs, should Barca soften on their asking price and link in performance-based clauses to ease the blow of financial loss.
The situation is a prickly one, though, given the power flow of the beautiful game on the continent.
A Nou Camp departure for a stay in Spain realistically rules out everyone bar Atletico Madrid.
The big two in German football would stir the senses, but this season's Champions League comfortably demonstrated the gulf—as the Reds so kindly assisted in pointing out.
Coutinho's childhood friend Neymar has found out all too well that a big Paris payday doesn't provide the necessary challenge domestically or continentally, while despite the arrival of Cristiano Ronaldo, Serie A still sits under huge question marks.
The renaissance of Premier League football has dawned once again, with teams from the most cash-rich league in the world dominating the European latter stages.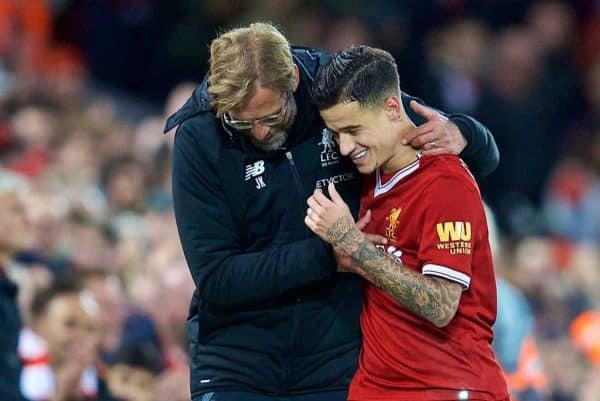 And so we return to the question, is it wise to go back? Should Liverpool show their interest in the man who turned his back on the club and Jurgen Klopp, during one of the most lofty peaks of the club's recent history?
The Reds have grown in strength without Coutinho, which is something few saw coming upon his January exit.
Klopp galvanised his side, placing emphasis on the collective and rallying the troops. Going on to add to this some fine summer acquisitions and the juggernaut began to harbour relentless momentum.
Class, however, is permanent.
History suggests going back isn't the answer. Under the call of Rafa Benitez, Liverpool didn't go back for Michael Owen once his brief Madrid heyday drew to a close, which irked many a Kopite.
Was it the correct call? Probably.
Owen left…and Liverpool went straight on to win the Champions League. The same very nearly happened last season post-Coutinho. No reason to go back, right…?
Yet, why this is no Owen situation can be seen with how the Reds are set to expand going forward.
Owen left, and Liverpool went on to build. Some years later one of the finest strikers to wear the Red shirt, Fernando Torres, would be touching the This Is Anfield sign and preparing to wipe out all memory of the former Ballon d'Or winner.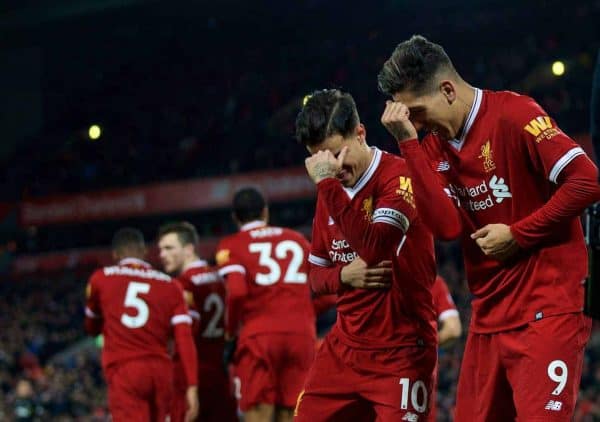 Once Liverpool take to the market this summer—and Klopp has already confirmed spending and incomings will be much more moderate—they will be keeping a sharp eye out for a player of Coutinho's ilk and skillset.
That creative spark who can turn on a sixpence, seeing things others simply cannot. Nabil Fekir's failed switch provided good enough evidence that Klopp still desires somebody in this department.
With a surplus of talent across Europe's major leagues bursting through, it's understandable many would want a fresh face who can become the next superstar. Yet the current financial climate has shaken this up beyond measure.
Jadon Sancho, a teenager with a handful of Bundesliga appearances and a fleeting spell in the national team, would now command £100 million, or thereabout. It's got to the stage where we cannot really lean on price perspective, but rather just go with what feels right.
Klopp himself on previous occasions has made clear any players unwilling to pull in the same direction can walk.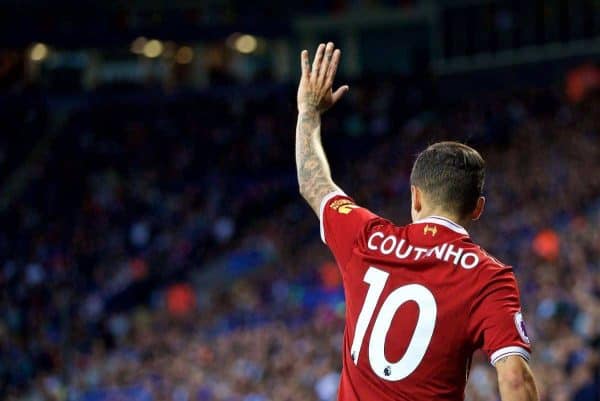 Coutinho did, though bridges are not burnt and would still bear the weight of a return journey.
Man United, City or Chelsea should not be the point of refuge and recuperation for the Brazilian should his Catalonian dream end in tears and heartbreak.
He wouldn't automatically be the first name on the teamsheet any more, but the place where he made his name should welcome him home, for good, with open arms.