While rivals and the media have claimed pressure from Liverpool's supporters could be their Premier League downfall, they can in fact be their biggest strength.
Forget the lack of goals from midfield, local rivals defending with 11 men behind the ball on their own patch, bad wind or the baffling recent underuse of Xherdan Shaqiri from the bench, do you know what Liverpool's biggest problem is?
You. Yeah you. The person reading this right now on a little box that lights up and allows communication with the world around you. You're the problem. You're why Liverpool have 'bottled it' (© the anyone-but-Liverpool brigade) in the title race. It's all your fault.
Why? Because Pablo Zabaleta says so. "When the team is not playing well, it seems the fans are a little bit tense. That can make it difficult for the players to concentrate and play well. Some of the Liverpool fans have been waiting for that Premier League medal."
And so does former Liverpool winger Raheem Sterling. "When I was there I did feel a lot more pressure than when I'm here, with matchdays and the fans. I think that they got to us a little bit. We were in control and we had the opportunity to see it through but we didn't do that. Here we're completely focused on each game and trying to win each game as it comes."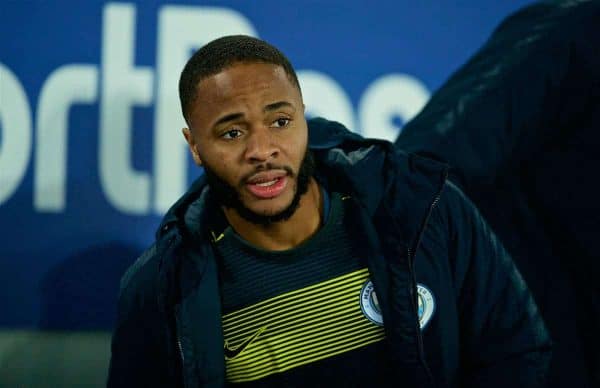 So there you go. A current Man City player and a former Man City player think Liverpool Football Club's traditional biggest strength—our partisan, passionate support—is actually our biggest weakness. And that gave the media something to get their teeth stuck into.
'Pablo Zabaleta explains how Liverpool FC fans can help Man City title bid' read the headline in the Manchester Evening News before suggesting that you—yes you, as a Liverpool supporter—are hindering the club's title challenge.
Mind games, of course, but you know where all this is leading, right?
If Liverpool don't win the Premier League title the narrative is going to say that Liverpool supporters bottled it. That our collective desperation for a Premier League title piled too much pressure on the players—exemplified by the overly tense, impatient and angsty Anfield atmosphere against Leicester City—and they cracked.
The narrative will also say that Liverpool fans turned on their manager and players by openly abusing them on social media whenever they didn't win—exemplified by some of the ridiculous, yet sadly too common, bile spewed on Twitter following the draw at G0-0dison Park last weekend.
Unfortunately such self-destructive tweets—plus blerts who call national radio phone-ins to say Klopp isn't the right man for the job despite this being Liverpool FC's best season in the league points-wise since 1987/88—give our enemies the ammunition they need.
Followers of City, United, Everton, Chelsea and a few others sing "it's never your fault," whenever we play them. Now we've got an ex-Liverpool player at City and a West Ham player who used to be at City laying the foundations to blame us if the Reds don't win the league, the hope being that we completely implode and never win it.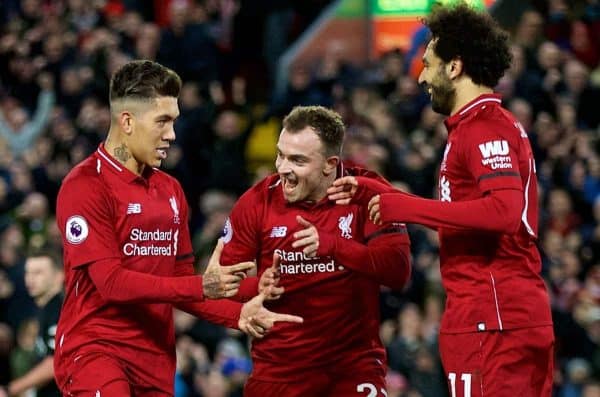 That's simply because with nine games to go Liverpool are in an absolutely brilliant position to win the Premier League. We're one point behind a team that, statistically, were the greatest-ever English champions last season having only lost once. And we've got a team that won nine league games in a row earlier this season. Their fear is real.
Last season Liverpool were also in second position with nine games to play. After beating Rafa Benitez's Newcastle 2-0 we'd won 17, drawn nine and lost three of our 29 games, leaving us 15 points behind City, who had a game in hand. The following day, City beat Chelsea 1-0, putting them 18 points clear on 78 points with nine games to play. The league was won.
One year later the Premier League table shows that City are seven points worse off than they were at this stage last season whereas Liverpool are 10 points better off, yet the perception is that we are bottling it? Hell of a way to spin things, that.
But what about the points gap we had? On November 1, the teams were level on points after 10 games. On December 1, City were five points clear of Liverpool having played a game more.
On January 1, Liverpool were seven points clear of City having played the same number of games. On March 9, City are one point clear having played the same number of games.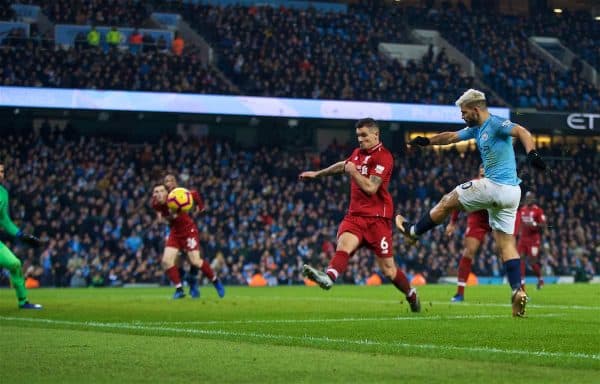 So while you could argue that City bottled a five-point lead before Liverpool bottled a seven-point lead, the reality is that in the last 19 games—call it half-a-season—City picked up one more point than Liverpool. And that's because they beat us at the Etihad.
Massive bottle job by Liverpool that, blowing a zero-point lead over half a season, eh?
By April 6—assuming City beat Swansea in the FA Cup quarter-final and play in the semi that weekend—Liverpool will have played two league games more. If we beat Burnley, Fulham, Spurs and Southampton, the Reds could be at least five points clear.
Will that mean City have bottled it if they don't win their games in hand (one of which will be United away) and catch us? Or will Liverpool have bottled it if they do? Or maybe, just maybe, nobody has bottled anything, what ifs are what ifs and there's still quarter of the season to play?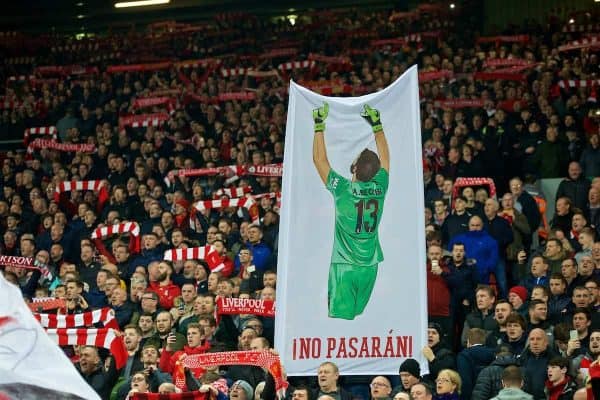 I'm sure you're getting my point, but I'll spell it out in case of any doubt. Everyone has an agenda in football and perceptions are created to promote and enforce them. Don't let people who want the Reds to fail—and who will try to blame you for it if it happens—get into your head.
There's a Premier League title to be won so let's get on with enjoying the ride and trying to help the Redmen win it.
---
Chris McLoughlin writes for This Is Anfield each week; he's also senior writer for the Official LFC Matchday Programme and LFC Magazine. You can order the Liverpool vs. Burnley programme here.