Liverpool have won many matches this season with goals late on, showcasing the importance of Jurgen Klopp's substitutions, as Rich Jolly investigates.
There were six minutes to go in the Merseyside derby, six minutes in which to procure two extra points.
Jurgen Klopp had two potentially potent replacements, men who had transformed games against marquee opponents already this season. He ignored Daniel Sturridge and Xherdan Shaqiri and instead turned to Adam Lallana, whose last goal came in the 2016-17 season.
A stalemate ensued.
That was seven weeks ago. Seven days earlier, Klopp had thought the unthinkable, substituted Mohamed Salah when Liverpool needed a goal against an injury-hit Manchester United. That, too, finished 0-0.
If the Liverpool manager had mislaid his Midas touch, the reality is that it happens to even the finest at a stage of every season.
Decisions, no matter how well thought out, do not always pay off; the equations contain too many variables, not least the performances of the 22 players on the pitch.
When attack ruled the bench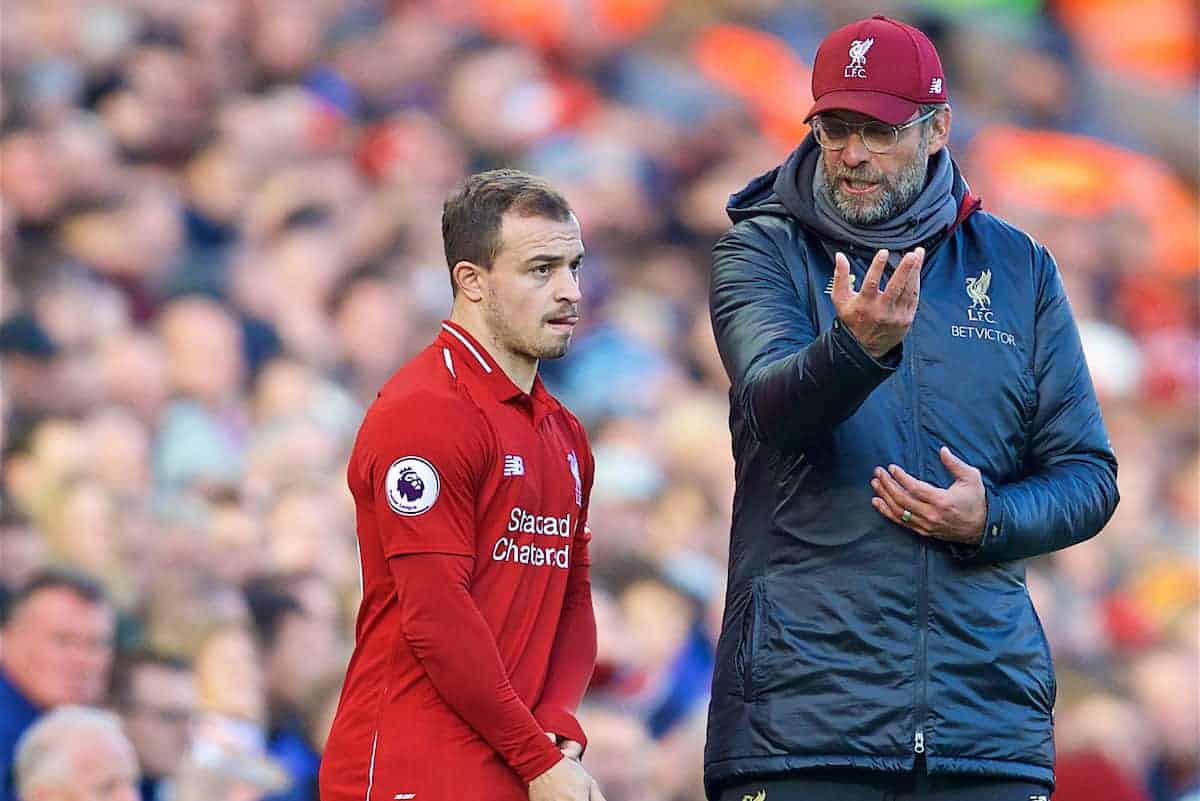 And yet since then, Klopp has regained his own form. His changes have been influential.
Victory at Southampton can be traced to his substitutions; so, albeit, indirectly, the win over Tottenham. Liverpool retained their lead against Chelsea in part due to Klopp's interventionist approach at a time when chaos briefly reigned and Eden Hazard threatened to cancel out their lead.
Aided by James Milner's penalty-taking, they have four goals from substitutes in seven games.
If the ends have justified the means, unlike in those Sunday stalemates, the means are interesting in themselves. Recent changes are significant in part because they are different.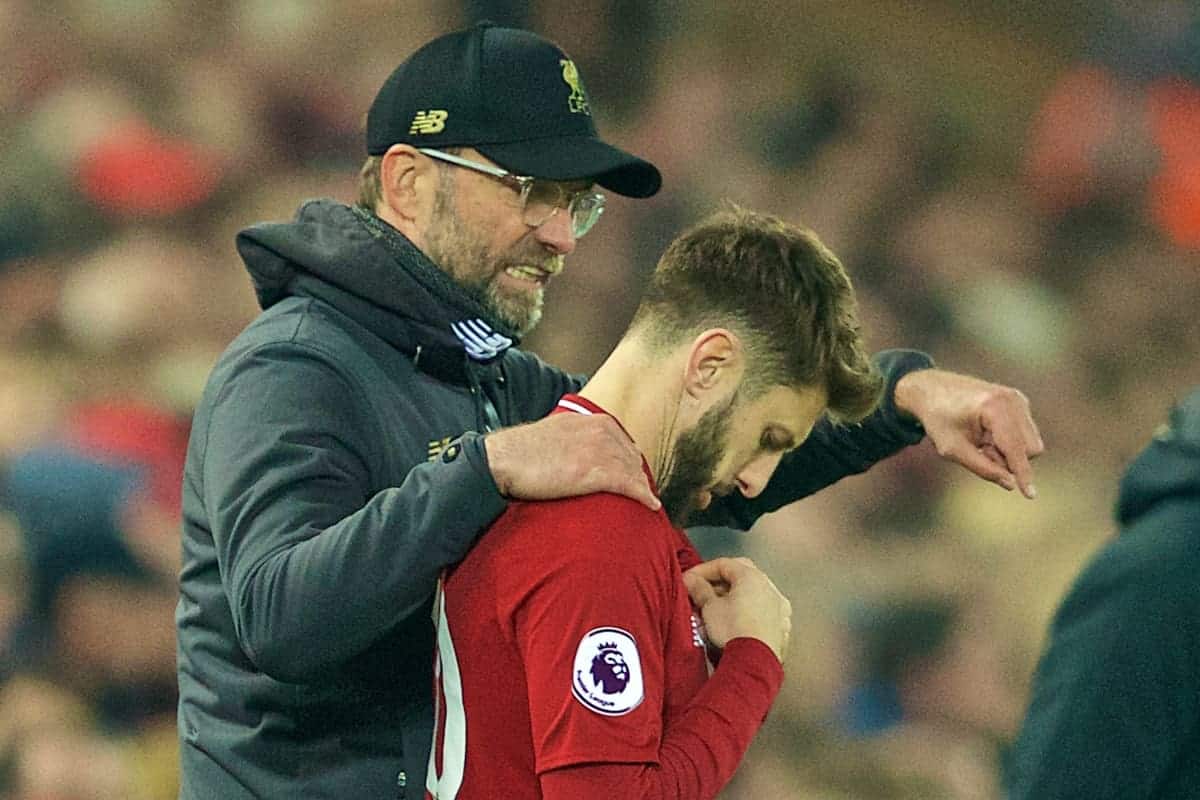 Klopp's substitutions in the first half of the season offered evidence of a greater strength in depth.
There were three notable successes; Sturridge's spectacular equaliser at Chelsea, the reversion to the benched regulars Roberto Firmino and Salah at Burnley and Shaqiri's two-goal cameo against Manchester United, the most dramatic of his several catalytic contributions.
And yet none has been a game-changing replacement of late. Firmino struck as a substitute at Porto, but in superfluous fashion, while Salah has been a certain starter. Shaqiri's bit-part role has provoked comment. Sturridge has slipped behind Divock Origi in the pecking order.
Midfield maestros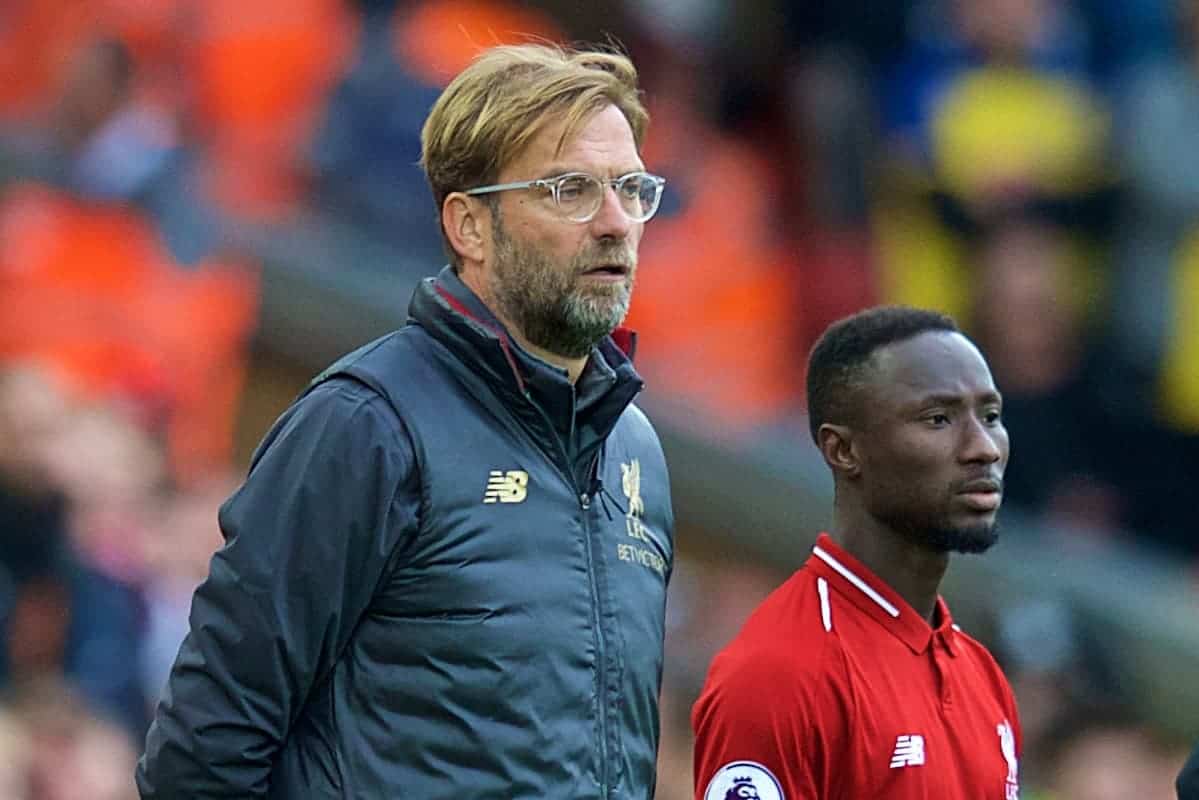 Nor has Klopp been following a preordained, inflexible plan, Maurizio Sarri-style. The Chelsea manager has spent much of the campaign making changes by rote, forever swapping Ross Barkley for Mateo Kovacic and Willian for Pedro or vice versa, regardless of the scoreline or the performance.
Klopp has been more unpredictable, relying on his reading of the game to determine what is needed, when and by whom.
The sense that there is an element of luck to every change was underlined at Fulham. The nerveless spot-kick specialist Milner proved the match-winner but only after his culpability in the Londoners' leveller.
"The gaffer said to come on and calm it down, and the first thing I do is slice it over the top and put Virg [Virgil van Dijk] under pressure, which wasn't ideal," said the self-deprecating Yorkshireman.
But if Klopp has a signature substitution now, it entails Milner; except he has come on for Lallana at Craven Cottage, for Trent Alexander-Arnold at St Mary's, for Jordan Henderson against Chelsea and for Fabinho in Wales. He was a right-back at Southampton and a midfielder in his other bit-part roles.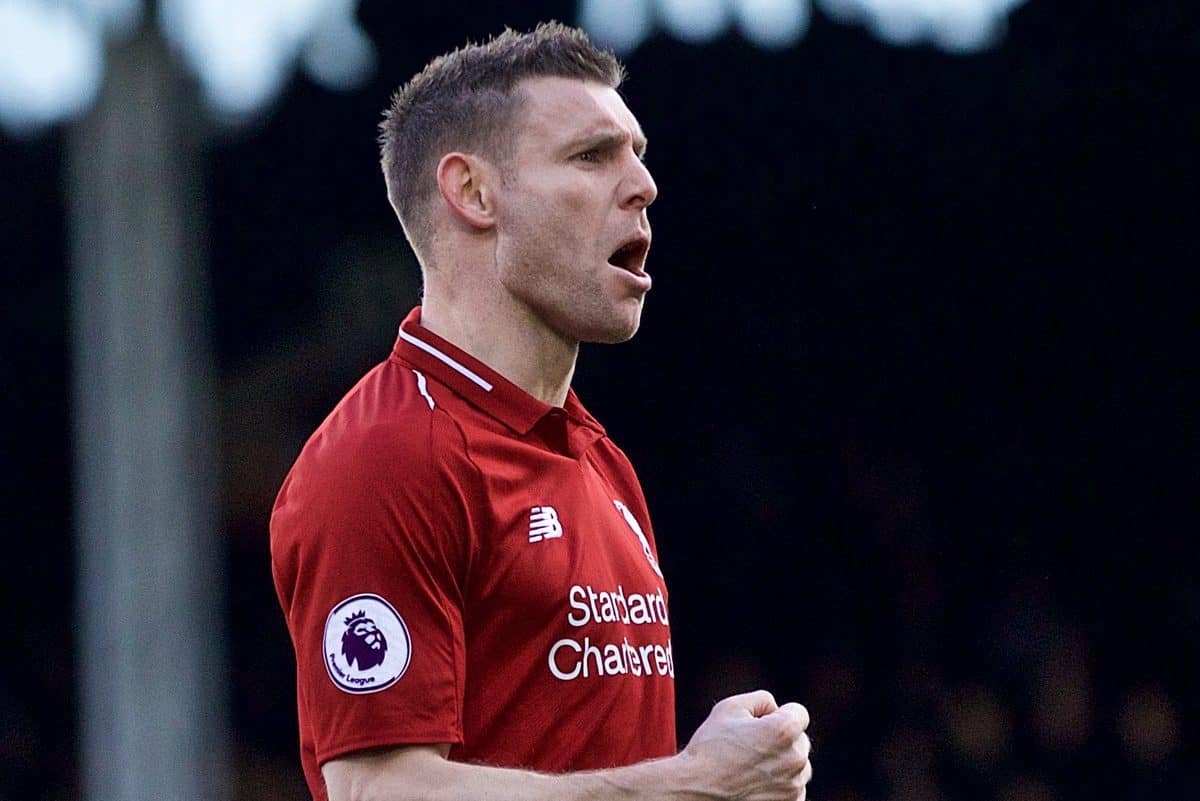 The notion of having experience and leadership in reserve paid off against Saints; Henderson emerged to be a driving force and scorer. Milner and Gini Wijnaldum shored up the midfield against Chelsea.
They were, in the right sense of the phrase, no-impact subs, taking the drama out of the game.
Fabinho has had an impact in contributions of contrasting lengths: on for the injured Henderson after 13 minutes in Munich, summoned for the last 13 against Spurs when his power facilitated a switch to 4-2-4.
His luckless, four-minute cameo at Cardiff at least allowed Milner to come on and score from 12 yards. Earlier in the campaign, Sturridge's finesse as a finisher made him the preferred attacking addition; against Tottenham it was Origi's running power to drag defences around.
Klopp explained the decision to bring on Firmino for Origi in Portugal as a defensive switch; Liverpool, he argued, had not defended from the front well enough without the harrier-in-chief.
A recurring theme is a propensity to bring on players who can close opponents and a game down, whether or not Liverpool need a goal.
Klopp's strength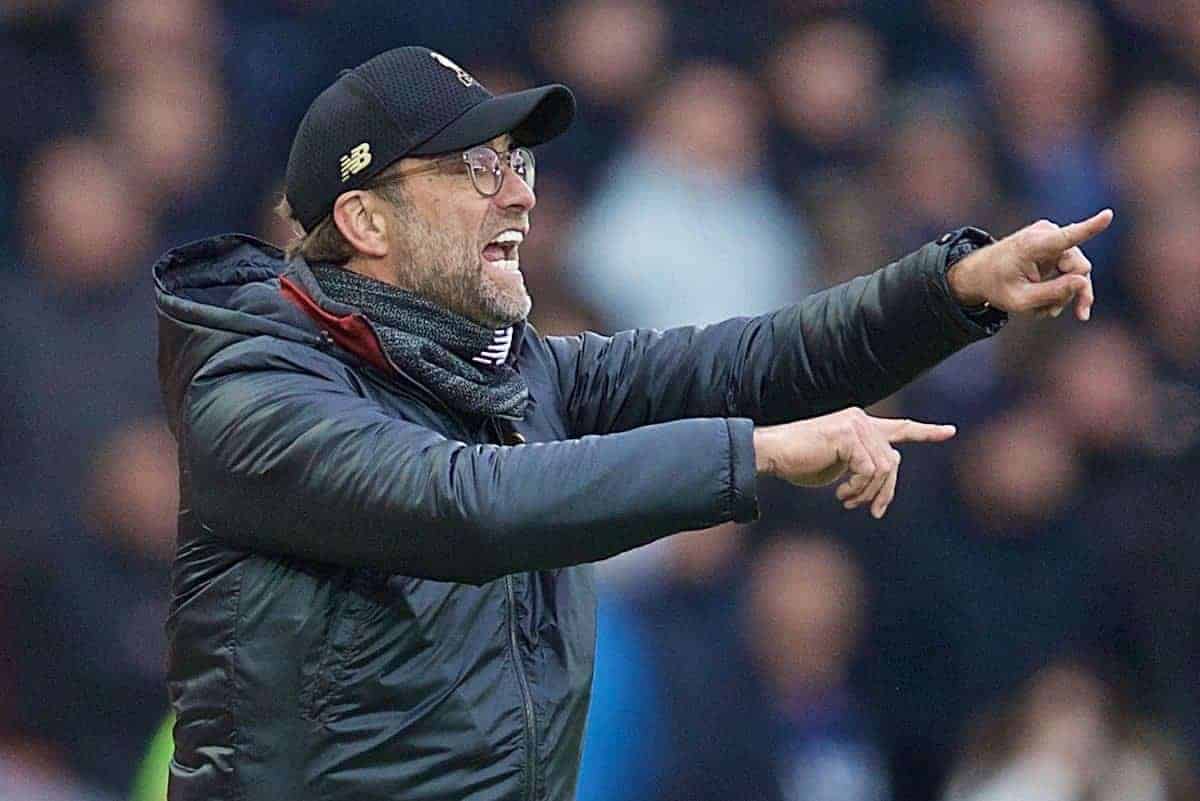 Collectively, it points to Klopp's reading of the game, an understanding of what his charges offer and the match requires. That perceptiveness may be seen in who he now rarely turns to mid-match.
Lallana was a surprise, and a hugely effective, starter against Burnley; perhaps he and Keita are more effective from the beginning of games.
Since Lallana's controversial introduction at Goodison Park, Liverpool have secured nine consecutive wins, often with the aid of changes.
In that time, Klopp has made 26 substitutions. On 14 occasions, he has brought on someone who could be called a midfielder by trade, even if Milner does not always join the central trio. On four others, he has brought on a centre-back returning to fitness. On five more, even excluding Firmino's half-time arrival in Porto, he has introduced a striker with the game already won.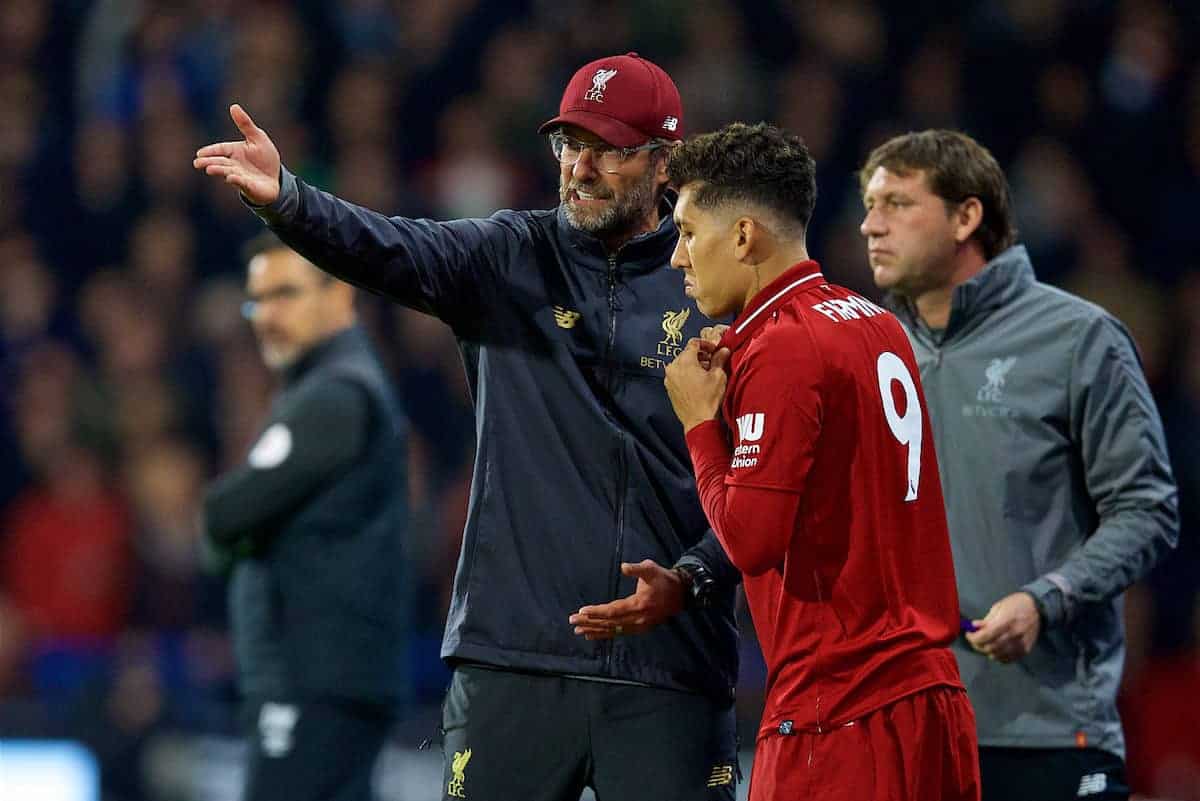 If it reflects the primacy of the usual front three, it represents both a new development and highlights a facet of Liverpool's squad.
Klopp may possess interchangeable midfielders, with differing attributes but of roughly similar levels of ability, in contrast to the forward line, the full-backs and Van Dijk. To change a game, he looks to change the midfield.
If Liverpool had the original super-sub, David Fairclough was the role model for many of the others. He was striker and scorer.
Yet four decades on, Liverpool's new super-sub is not Sturridge but Milner, a man of many positions who has become the invaluable 12th man.