Joel Matip has echoed Virgil van Dijk's confidence that he will be fit for Liverpool's clash with Southampton, as they continue their strong partnership.
Van Dijk left Anfield with an ice pack taped to his ankle after a collision with Moussa Sissoko in Sunday's 2-1 win over Tottenham, but insisted he would "be fine for Friday."
The return of Dejan Lovren from a hamstring injury has relieved fears of any further experimentation at the back, but the likelihood is Van Dijk and Matip are the starting centre-backs at St Mary's.
This would be a big boost, as they have formed a solid pairing in the absence of Joe Gomez, though they are without a clean sheet in their last four outings.
Speaking to Sky Sports ahead of Liverpool's trip to the south coast, Matip shared Van Dijk's view that he would be fit to start.
"I think he is not too bad," the 27-year-old explained.
"After a game a few players always have some small injuries but I've heard nothing else, so I think he will be fit."
And though he hailed the Dutchman's "big impact" on the side, he noted another factor that "makes life easier" for the Reds' defence.
"Virgil has had a big impact on the whole defence but it starts at the front, we put pressure on the opponent," he added.
"It makes life easier for us. The whole team is defending much better."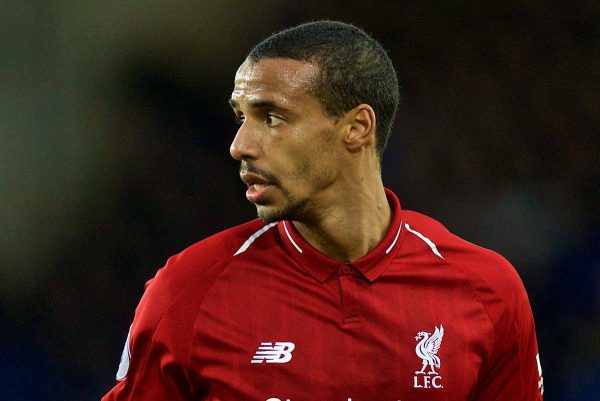 Sadio Mane has cast a confident view over the remaining six games in Liverpool's title pursuit, saying "we still can win every game because we are a good team and we play very well."
But Matip has a different take, believing both the Reds and Man City could drop further points between now and the end of the season.
"I think it will be hard for both teams to play these kind of games without dropping points," he argued.
"But we are only looking to our next opponent. That is the most important thing."
Hopefully it will be City stumbling on the road to the final day, with Pep Guardiola's side facing a more congested schedule due to their continued involvement in the FA Cup.
They play Cardiff in the league on Wednesday night, before hosting Brighton in the Cup on Saturday, and then their focus must turn to the Champions League where Tottenham await on Tuesday.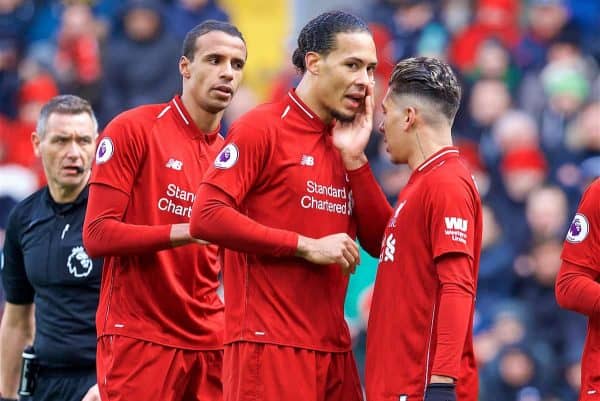 For Liverpool, it is slightly more straightforward, though there are still the Champions League quarter-finals to prepare for.
If Van Dijk is fit, as both he and Matip claim, things will be a lot easier in both competitions.