Virgil van Dijk suffered an ankle injury during his stunning one-on-two defensive effort in Liverpool's 2-1 win over Tottenham, but is confident he won't miss out.
Van Dijk produced a remarkable, game-changing moment in Sunday's victory at Anfield, with the Dutchman the only man between Heung-min Son, Moussa Sissoko and the goal on 84 minutes.
Shuffling between the two as they charged forward, Van Dijk forced Sissoko onto his left foot, closing out the passing lane to Son, and the midfielder blasted over the bar.
Liverpool went on to seal a very late winner through Toby Alderweireld's own goal, and Trent Alexander-Arnold described the No. 4's effort as having "given us the confidence to go and score."
While he played the full 90 minutes and took part in the ferocious celebrations by booting the ball over the Main Stand, Van Dijk left Anfield with an ice pack taped to his ankle.
Speaking after the game, the 27-year-old detailed the situation, the decision-making behind allowing Sissoko through and the issue he sustained.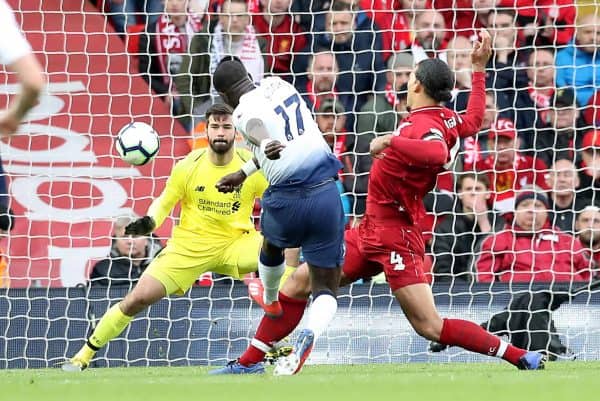 "I think Sissoko is also right-footed, so when I saw [him] running I thought I'd just let him go to his left foot," he said.
"If Son gets this opportunity I think he will score, so obviously it's still difficult to beat Ally anyway, but that was the only thought I had at the time.
"I hurt my ankle to be fair, but hopefully it's not too bad."
But when asked whether he was confident he will be fit to continue, Van Dijk provided the update every supporter will have been hoping for.
"I think I'm going to be fine," he explained.
"But it hurts, and we have to take a look at it, but I'll be fine for Friday."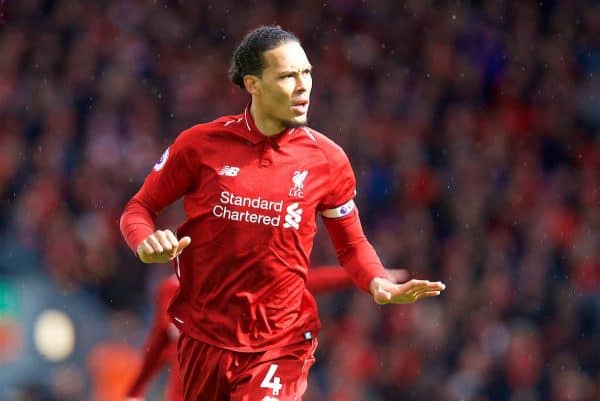 Liverpool head to Van Dijk's old club on Friday, with 16th-placed Southampton still battling relegation as they find themselves five points off the bottom three with seven games to play.
Dejan Lovren returned to action for Croatia during the international break, and was in the matchday squad on Sunday, so there is an option to cover if Jurgen Klopp's leader isn't available.
But Van Dijk is rarely troubled by minor injuries, and given his determination to win the title it is likely this early assessment is accurate.