Repeatedly asked about the significance of Liverpool's 2014 loss to Chelsea ahead of Sunday, Jurgen Klopp stressed his side "make their own history."
The Reds take on Maurizio Sarri's side at Anfield looking to maintain their pursuit of the Premier League title, their most convincing challenge since the 2013/14 campaign.
That season's downfall is widely pinned on the 2-0 loss to Chelsea at Anfield in April, a game marred by a series of flaws headed by Steven Gerrard's slip leading to a Demba Ba opener.
But of the side to play that day only Simon Mignolet and substitute Daniel Sturridge remain at the club, and of the likely starters this weekend only Jordan Henderson has lasted, with the midfielder suspended for the defeat.
It is clear that this is a very different Liverpool side, but this did not stop reporters from focusing Friday's pre-match press conference around the exorcism of the ghosts of 2014.
Thankfully, Klopp—who was leading Borussia Dortmund to a second-placed finish in the Bundesliga that season—was defiant in his response.
"I'm not sure if that's in anybody's mind apart from [the media]," he argued.
"I didn't think a second about it, I heard about that 'incident', if you want.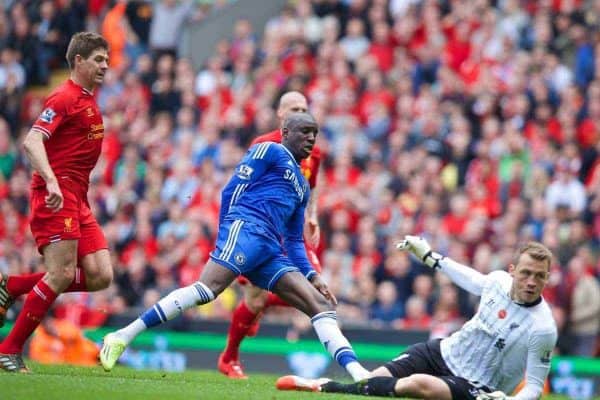 "You can tell all the fans out there [to] ignore it, it's nothing to do with us, it's a completely new story.
"Things happen once in a lifetime, sometimes twice and sometimes never, that's how it is.
"It's all about the game on Sunday, it's has nothing to do with any games before.
"I don't know how many Chelsea players are still involved from that game—Salah, yes, so then we changed it completely!
"Only the colours and the names of the teams are the same pretty much, so that's all good.
"I'm completely positive about the game, not about the result because I know we have to work really hard for it, but I know I liked the game on Tuesday night.
"The start of the game, the direction we had and all that stuff, there were so many good moments in that game that showed we are really in a good shape.
"We have to be in a good shape in this moment because we have really big targets, that's clear.
"That's what we have to show again. We have to really fight for it and not think about [2014].
"Anybody who wants to talk to any of my players about what happened I don't know how many years ago: don't do it, just forget it.
"We want to write our own history, and if you do that then you can only build on the positives of the past.
"Learn from the negatives of the past but don't try to avoid the mistakes of the past, because that always leads in the wrong direction.
"We have to do it, really positive, really front-footed. That's how we did it the whole season, and hopefully we can do it on Sunday again."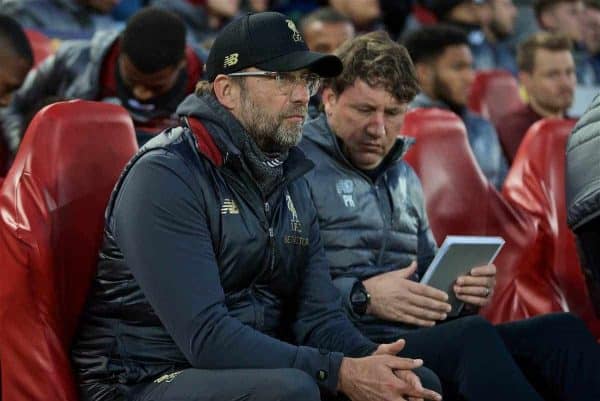 Klopp added, when later questioned for the third time on the subject by a frustratingly narrative-led media, that: "I didn't think for one second, until I entered this room, about 2014!"
Rightly so, as history has little bearing on the landscape of a 90-minute league game.
Liverpool should be solely focused on delivering what the manager described as "big balls football."