Liverpool's quarter-final victory over FC Porto has set up a mouthwatering Champions League semi-final against FC Barcelona.
The Catalan side beat Manchester United 4-0 on aggregate in their quarter-final, and it means a return to Anfield for Luis Suarez and Philippe Coutinho in the last four of the competition.
The first leg will be played at the iconic Nou Camp stadium – where Liverpool are the only English side ever to win a match; twice the Reds' have done it, in 1976 and 2007.
That first leg will be on either Tuesday, April 30 or Wednesday, May 1.
The return leg at Anfield will be on either Tuesday, May 7 or Wednesday, May 8.
Dates will be confirmed on Thursday.
The Reds face Newcastle United in their final away game of the Premier League season between the two legs – that fixture is currently scheduled for Sunday, 5 May at 4.30pm but could now be moved to the Saturday.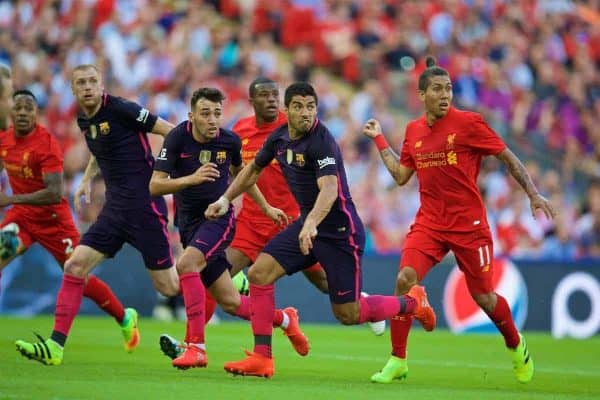 Liverpool thrashed Porto 4-1 on Wednesday night to win 6-1 on aggregate, keeping their record of having never lost a two-legged European match under Jurgen Klopp's management.
The other semi-final will see Tottenham play against Ajax after they beat Manchester City in a wild game at the Etihad, losing 4-3 to Pep Guardiola's side on the night but progressing on away goals, 4-4 on aggregate.
The final of the competition takes place at Atletico Madrid's Estadio Metropolitano stadium on June 1.