Mohamed Salah told Jamie Carragher that he is bemused by some of the criticism coming his way this season, during his current goal drought.
Liverpool earned a vital 2-1 win over Tottenham on Sunday afternoon, with Toby Alderweireld's last-minute own goal earning all three points.
It felt like a potentially season-defining moment, taking Jurgen Klopp's men top of the Premier League by two points, albeit having played one game more than Man City.
It was another relatively quiet day at the office for Salah, but he played a key role in the own goal, forcing Hugo Lloris into a save seconds before.
The Egyptian celebrated like it was his and the hope is that it gives him the confidence to find top form between now and May.
Salah has now gone eight matches without scoring—his longest drought for Liverpool—but he is still contributing plenty, amid some over-the-top criticism of his performances.
Speaking to Carragher on Sky Sports after the game, the 26-year-old admitted the flak he is receiving makes little sense to him: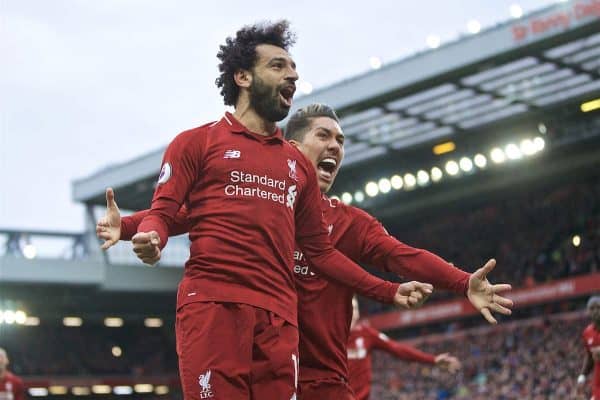 "To be honest, I don't care that much. We got the three points, that's the most important thing.

"The goal is not very important. If they give it to me, I don't care.

"I didn't score for a couple of games but there are some players who have the same number of goals as me but people are saying they are having the best season of their life.

"There are three or four players and no one talks about them—they just say they have a good season and I'm the only one that has had a bad season.

"Aguero has two goals over me, just two goals, and this is one of the best seasons for him so far.

"So I don't care too much. I just play, I want to win the Premier League—that's the most important thing for me."
Salah makes a more than fair point regarding the current situation, with Liverpool's No. 11 still scoring 20 goals in 42 appearances this season, including 17 in the Premier League.
Only Sergio Aguero (19) is ahead of him in the race for the Golden Boot, highlighting the influence he has made.
Without Salah's nine opening goals in games this season, Liverpool would not even be in the title race, and his displays in the recent wins over Bournemouth, Watford and Burnley were largely excellent, without scoring.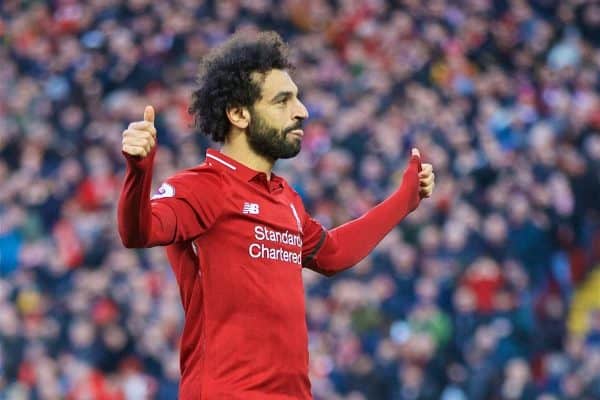 Once Salah finds the net again the goals will start to flow, which could be priceless in both the Premier League and Champions League battle.
Here's hoping that return to goalscoring form starts on Friday night when Liverpool travel to relegation-threatened Southampton.