Hypocritical Neil Warnock should take a look in the mirror before complaining about everyone else, writes Danny Gallagher.
Neil Warnock is a strange bloke, isn't he?
Credit where it's due, he's a veteran of the English game and knows his way up and down the divisions.
Still, strange bloke. One who moans a hell of a lot.
On that note, it won't surprise you to see what he's been doing this week.
After his Cardiff side were (very unfortunately) robbed of a result against a lacklustre Chelsea thanks to some controversial officiating, Warnock flew off the handle in typical fashion.
Among his comments however, came the interesting claim that he may "play the reserves" in the looming clash with Liverpool's title rivals Manchester City – with the aim of simply keeping the score down.
Play the reserves? At the business end of the Premier League when your side still has a faint hope of beating the drop, against all odds?
Doesn't sound very professional. Or even sensical, in any form. Accepting defeat before you've even stepped out onto the turf?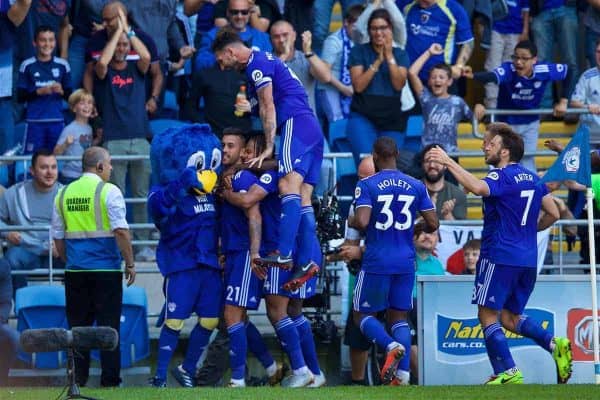 This is a Cardiff side who got a result against Wolves earlier in the season, pushed Arsenal close and almost toppled Chelsea.
Could it be then that Warnock, staunch in his ways and blinkered in many aspects, harbours a grudge? Shock horror, right?
His recent words are of course to be taken with a pinch of salt, but resting players for the trip to City would see Warnock guilty of the very act he has never forgiven former Reds boss Rafa Benitez for many years ago.
Harking all the way back to 2007, Warnock ignited a farcical feud with the Spaniard which heightened to the extent that legal action was threatened.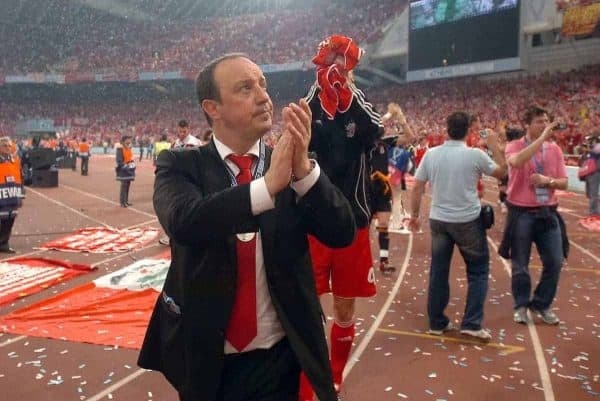 With Rafa's team of '07 safe in the knowledge Champions League qualification was secured, they spent the last weeks of the campaign with one eye on the Athens final where they would again meet AC Milan on the biggest stage of them all.
Opting to make wholesale changes, Benitez shuffled the pack for a visit to Fulham – a game which ultimately ended in a 1-0 defeat and had severe repercussions for Warnock's Sheffield United who toppled from the division.
Incensed beyond reason and turning a nice shade of puce, Warnock unfurled a tirade about the state of the Reds team, containing two players he'd 'never heard of' and a collective standard that 'wasn't even a reserves team.'
That same team contained Spain internationals Pepe Reina and Xabi Alonso, Sami Hyypia in defence, with Robbie Fowler and Craig Bellamy up front, but whatever suits your agenda, Neil.

The ageing gaffer conveniently forgot to aim criticism in the direction of close friend Sir Alex Ferguson who had also played a lesser team against relegation-battling opposition in the final weeks, instead aiming to dig at 'foreign manager' Benitez.
"When you're a foreign manager like Benitez you probably don't give two hoots about what Sheffield United think," he chimed.
This is the same Warnock who said earlier this year in relationship to Brexit: "I can't wait to leave. To hell with the rest of the world."
Mind you, Warnock's grudge against Liverpool began even earlier than 2007, after a League Cup semi-final defeat to the Reds in 2003, and there was more than a hint of xenophobia back then too.
Warnock claimed that Stephane Henchoz had spat at him, then said "He isn't English" when asked why he thought he had.
Hypocrisy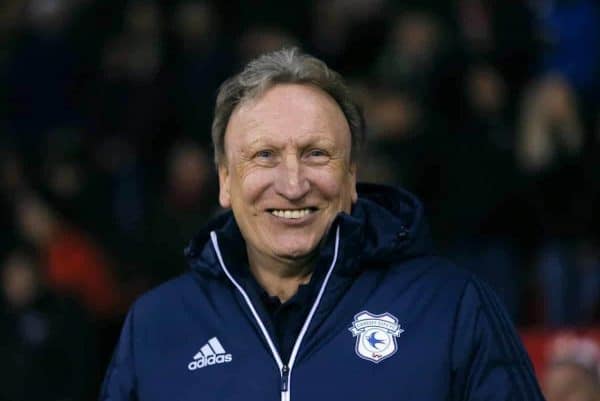 In the aforementioned 2006/07 season, it was Warnock himself who tactically managed Sheffield United's final run-in as the Blades battled tooth and nail to remain in the top flight.
With six games remaining, the Blades picked up a huge 3-0 victory over West Ham which left a fresher-faced Warnock racing down the touchline and punching the air.
Interestingly, a trip thereafter to Old Trafford saw Warnock make a series of changes, as his side were defeated 2-0 and United strengthened their title hold over rivals Chelsea.
The remainder of the campaign saw wins against Watford and Aston Villa for Sheffield, with a point gleaned at Charlton and a final day defeat to Wigan. Not a bad season's end, yet grumbler-in-chief Warnock pointed to Benitez.
"Every person has their ideas of each other. I'm professional and will try to do my job and won't be involved in anything, but what I will say is that the league is 38 games and not just one match," replied the then Liverpool boss calmly, before later going on to suggest legal action be taken should Warnock persist.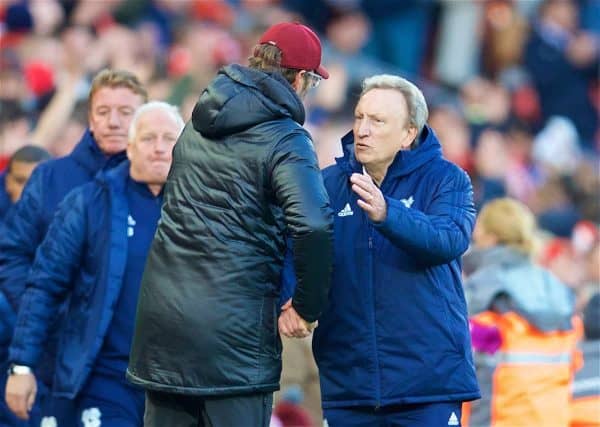 Hypocrisy aside, what this does show is the 70-year-old's willingness to conserve his team for matches in which he thinks something can be taken.
While his comments can't be taken at face value, Warnock now faces a midweek trip up to the north-west where his side are odds-on to be battered. Yet points are still crucial.
Cardiff won't throw out a string of reserves at the Etihad on Wednesday evening, but you'd be a bold gambler to bet against Warnock going back to what he knows and conserving his top guns for the deemed winnable fixtures – as he did at United 12-years ago.
Like with Benitez – yet in differing circumstances – the Reds had to make the long yards down to London for a game that was not really on their mind. A classic case of bigger fish to fry.
Cardiff still have remaining fixtures against Burnley, Brighton, Crystal Palace and the already relegated Fulham – all of which Warnock will fancy.
City is as good as a write-off for the Bluebirds, in a very apt series of events which means it comes at a small detriment to Liverpool.
Maybe the grudge-master has one hollow victory after all.
Alas Neil, hide behind the recent poor officiating in the Premier League as a tidy excuse to shuffle the pack and place Cardiff at City's mercy.
Let's hope hypocrisy continues to serve you well in the Championship.