Philippe Coutinho wants to visit to Anfield for a Champions League semi-final encounter—but a longer-term return is not in his plans.
A star for Liverpool during his time at the club until his departure of a little over a year ago, Coutinho has endured an up-and-down time at Barcelona.
The Brazilian started well enough last season, but this term has had to battle for a starting spot amid injuries, rotation and a lack of impact.
Now back in the side, he's likely to face Man United in the Champions League quarter-final first leg and made it clear that he hasn't forgotten his past.
Beating Man United would be high on the agenda anyway, given they stand between his team and a shot at European glory, but being an ex-Red—and one who tormented United at times—means there's extra incentive for Coutinho.
"If they boo myself and Luis Suarez then that's normal at Old Trafford because of the team we used to play for. But it won't make any difference to me," he told the Mirror.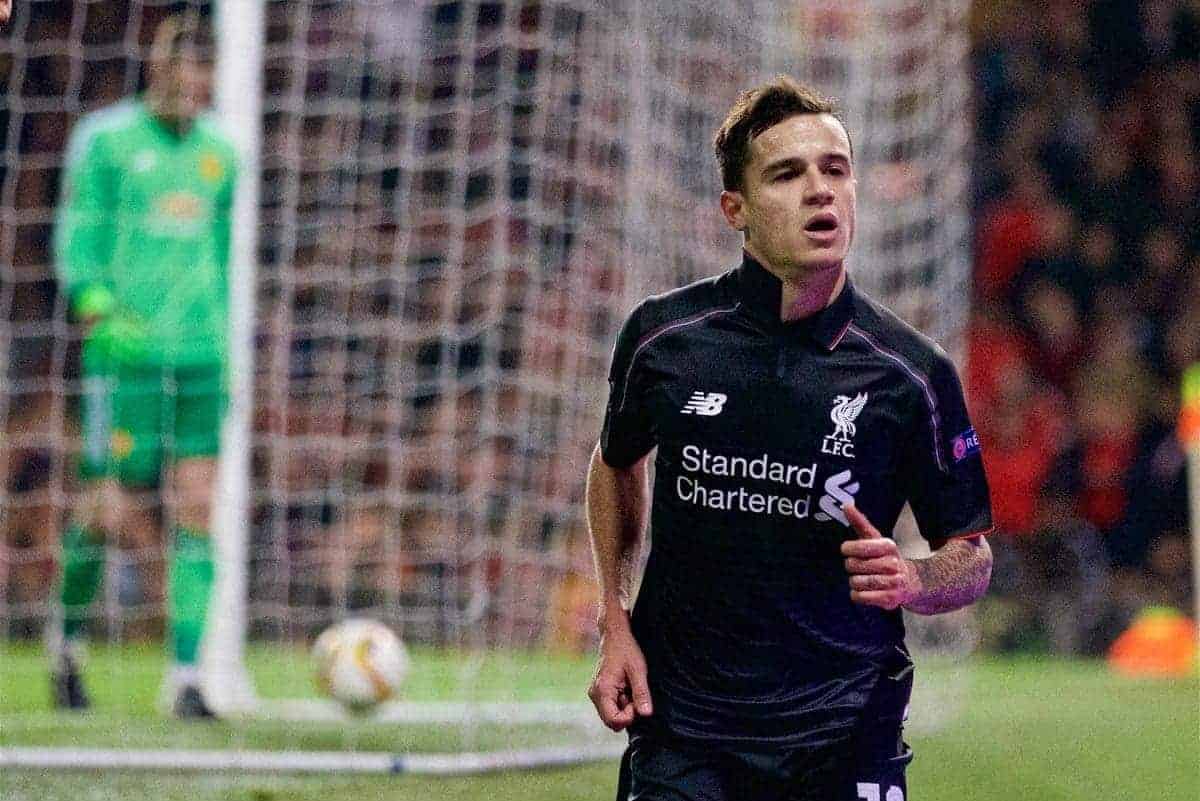 "And, even more than that, it is an incentive to play better and to be even more focused.
"I know that games against Manchester United are special. I learned what they meant during my time at Liverpool when we lived it so intensely with the fans.
"I have that nailed in my memory and, even though this is a different stage, if Barcelona knock United out of Europe, it will be a double personal satisfaction for me."
Away from the Champions League, Coutinho has been followed by suggestions of an early Barcelona exit for several months, despite the huge fee they shelled out on him.
Rumours have grown over a summer move back to the Premier League, potentially to either Anfield or Old Trafford, but the playmaker has made it clear he sees his future at the Camp Nou.
"I'm happy. I wanted to play in Spain and I'm at the best club in Spain," he said.
"My head is exclusively in Barcelona. Returning to England now does not fit into my plans."
That doesn't mean, however, that he doesn't want to return to his former home ground at all: if both Barcelona and Liverpool prevail in the quarters, they'll meet in the semi-finals in Europe.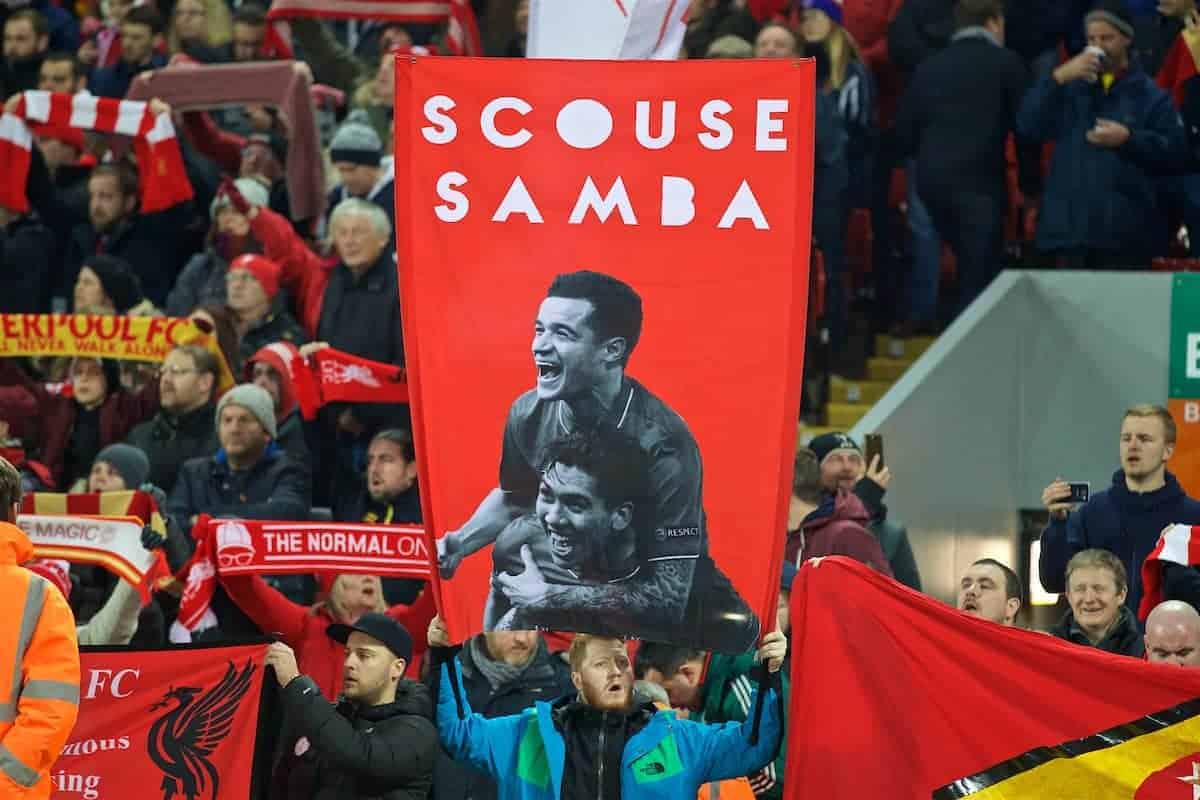 While an Anfield comeback would be special, it would be as adversaries, not as friends.
"It would be a dream to play at Anfield again, an explosion of different feelings, I'm sure. But I have to be honest and say I would have preferred to meet Liverpool only in the final itself.

"I'm glad that Liverpool are doing well this year. Jurgen Klopp is a great coach and it was only a matter of time before he got the team performing the way they are.

"They are having an incredible season. But so are we and I am focused first on Barcelona.

"I know that Liverpool supporters will be with us at United. But they know that later we could see them at Anfield and then, of course, I will be there with Barcelona wanting to win."
Reds fans should acknowledge Coutinho's efforts during his five years at the club and wish him well in LaLiga—but here's to hoping he's left disappointed, along with Suarez, if the sides meet in the Champions League last four.