Liverpool host Chelsea in an enormous Premier League game on Sunday, with Blues supporters dreaming of denting another Reds title bid.
Jurgen Klopp's side haven't been at their free-flowing best of late, but their ability to dig deep has been admirable.
Six wins in a row sees them full of confidence and top of the table ahead of the visit of Chelsea, in what could be a season-defining affair.
The Blues broke Reds hearts back in 2014 and Klopp's men will be desperate to avoid a repeat of that on Sunday afternoon against their Champions League-chasing opponents.
Ahead of the match, we spoke to Chelsea fan and Stamford Bridge regular Richard Long to get his thoughts on the season to date and the vital weekend clash.
Chelsea are third in the Premier League and still in the Europa League—how would you rate their season?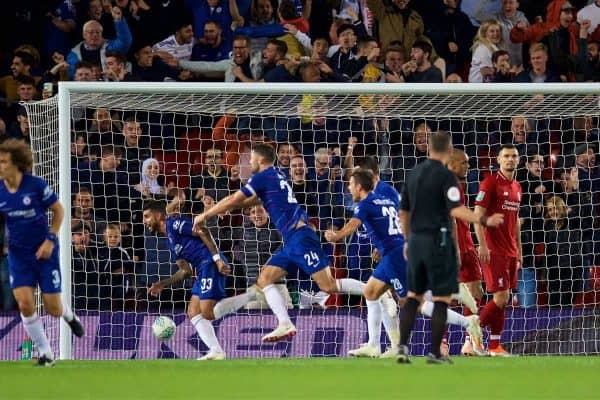 It has been a five-out-of-10 season so far.
Even in Jose Mourinho and Antonio Conte's darkest moments we played better football than we have for large parts of this season.
It has been dire to watch at times and there is a real feel of disconnection between the fans and the club, which has manifested itself into discontent between fans.
If we can finish in the top four and win the Europa League then obviously the rating would improve, but there will still be a feeling that we should have done much better than we have.
Would you stick with Sarri moving forward? Where has he excelled and struggled?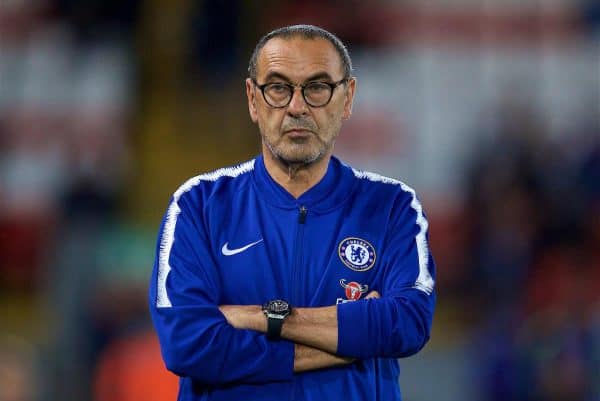 If you had asked me this question two weeks ago I would have been firmly calling for Sarri to go. He has been incredibly stubborn with team selection and the performances have not been good enough.
He is now starting Ruben Loftus-Cheek and Callum Hudson-Odoi, however, which the fans have been calling for all season, and the results and style have been much improved.
I honestly can't give a good example of where he has shone this season, though.
The best thing I can say about him is that he seems like a nice man and always conducts himself well in interviews and in response to fans' criticism.
Sarri has struggled to be reactive and flexible in his methods—I appreciate he has a very particular style, but it has been painful to watch the likes of Pedro, Willian, Mateo Kovacic and Ross Barkley continue to start despite under-performing.
That particularly applies when you have young players on the substitutes' bench desperate for their opportunity to impress.
His failure to play N'Golo Kante in central midfield is what frustrates fans the most. It is a footballing crime to play him anywhere else.
Which three players have shone brightest for Chelsea this season?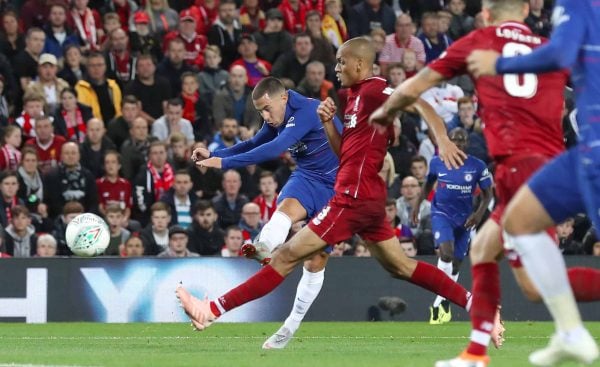 Eden Hazard has been our best player by a distance. He is behind everything good we do in attack and has carried the team for the last few seasons.
It looks like this will now be his final season for Chelsea and we just need to enjoy the time we have left with him.
Loftus-Cheek has really impressed me when he has played. I think the majority of Chelsea fans would say he's better than Barkley and Kovacic, and I think Sarri finally trusts him to start games.
He has quick feet, which you wouldn't expect for someone his size, and has now added a goal threat to his game.
After Hazard, Hudson-Odoi is the player that gets fans off their feet. He is still very raw but full of energy.
It is astounding that he is only now being given opportunities. The fact that I am including him as one of the players that has stood out most this season shows how poor some of our players have been.
Any who have been poor?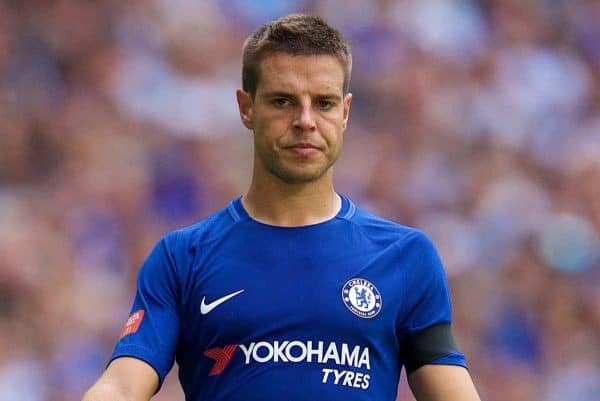 Where do I start?
Almost the whole team have struggled this season, but Alvaro Morata, Marcos Alonso and Cesar Azpilicueta have really disappointed, in particular.
The players have been very vocal in saying how difficult it is to adapt to Sarri's style of football.
But you wouldn't expect Azpilicueta, one of the best and most consistent defenders in the Premier League, to be making the mistakes he has this season.
Willian and Pedro are both also worthy of a mention—Hudson-Odoi has completely shown them up in recent weeks and I would expect them to be moved on in the summer.
What has impressed you most about Liverpool's campaign?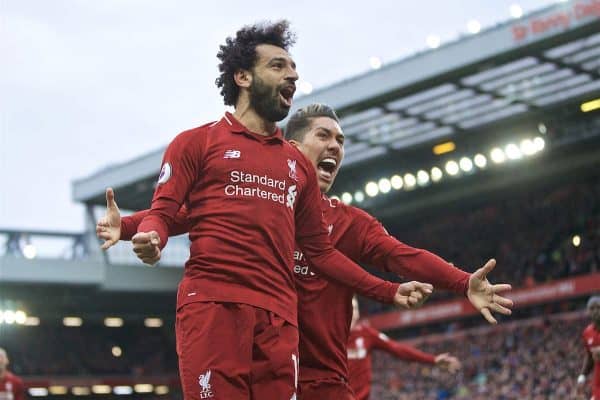 Liverpool have been very impressive.
I don't think their style of football has been as good as last season, but they have looked more solid and determined to grind out difficult results.
They are overachieving and to be matching this Man City team, with the points haul accumulated, is to be applauded.
That said, Liverpool do seem to be having the rub of the green this season with some dreadful officiating decisions that have gone in their favour, and some downright bizarre goalkeeping moments.
It almost feels like something is willing on Liverpool to win it.
How do you see the title race panning out in the coming weeks?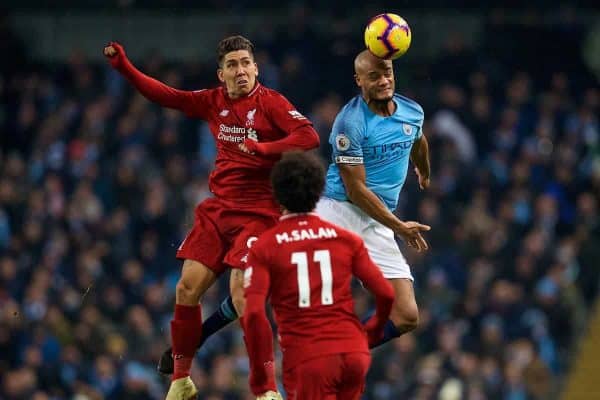 I honestly think if Liverpool beat Chelsea on Sunday then they will win the Premier League title. The remaining fixtures are kind for them in comparison to City.
The boost Liverpool would get from beating Chelsea at Anfield cannot be downplayed.
I expect it to go to the final game of the season, with City coming out on top.
Is there anyone you specifically fear ahead of Sunday's game?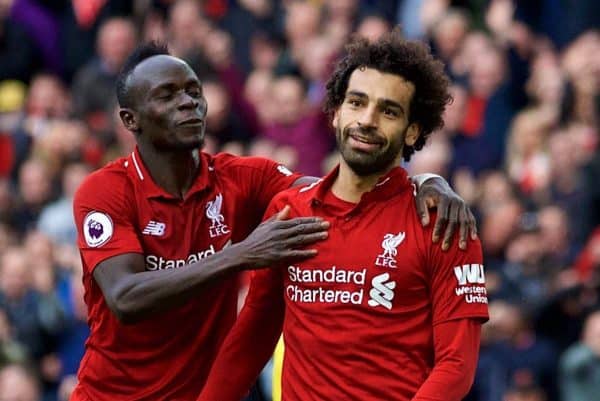 The front three for Liverpool will always cause us trouble and I will be surprised if at least one of them doesn't score on Sunday.
I have been amazed at some of the criticism Mohamed Salah has received this season.
He may not have reached the heights of last season—it was always going to be a big ask—but he has still been very effective and is incredibly dangerous.
Salah and Sadio Mane on the counter-attack is what scares me most about Sunday.
Where do you see the key battles taking place at Anfield?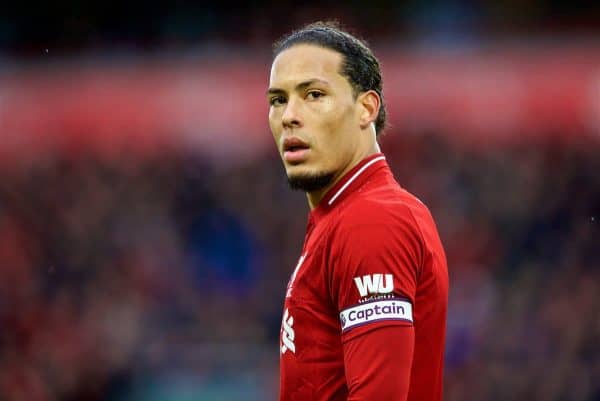 The biggest battle will be with whoever we start against Virgil van Dijk.
Neither Olivier Giroud or Gonzalo Higuain have cut the mustard this season and I fear both will get marked out of the game by Van Dijk (particularly Higuain).
I wouldn't be surprised if Sarri plays Hazard up front and I would support that decision.
We have a better chance of getting in behind the Liverpool defence with quick passing and speed—Hazard against Van Dijk in their current form would be a fascinating battle.
Elsewhere I think our full-backs will be in for a busy afternoon. Emerson has done well since coming into the team, but facing Salah will be a huge test for him.
Hit us with your prediction…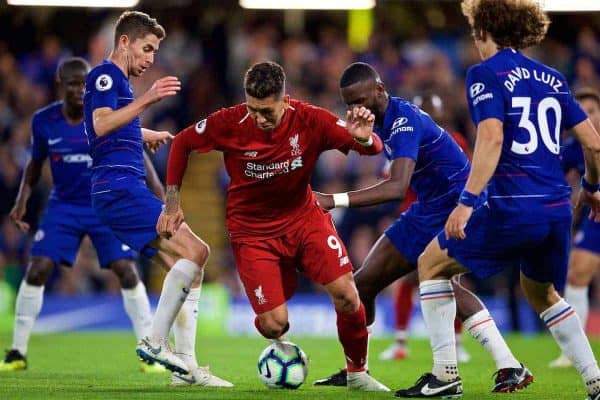 I am confident that Chelsea will get a result and the title will start to slip away for Liverpool.
I will go for a hard-fought but entertaining 1-1 draw.
Finally, how do you feel about the racist abuse aimed at Salah, and Chelsea's subsequent statement?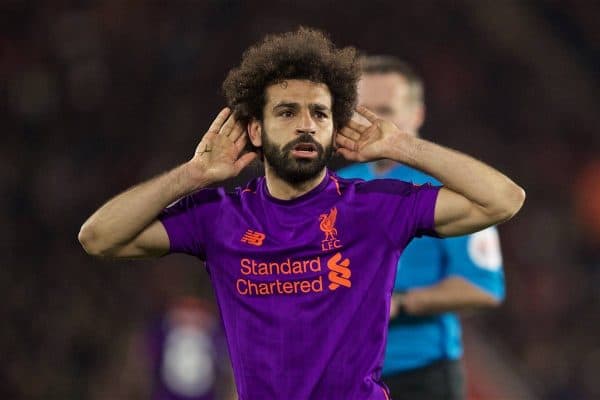 It's really disappointing and astonishing really that the song was sung. It's particularly surprising given the recent events involving the England national team and in Serie A.
Unfortunately there are a minority of Chelsea fans who think it is fine to behave in a racist manner and continue to let the club down.
What I can say is that both the club and 99.9 percent of the fanbase are just as disgusted as every other football fan and are proactively trying to stamp such racist behaviour out of the club.
The club's statement in response to the song makes that abundantly clear.
I would hope Salah knows that it's only a handful of idiots that have let Chelsea down and that the rest of us have nothing but respect for him and what he's gone on to achieve since leaving us.