Southampton could deal Liverpool's Premier League title hopes an almighty blow on Friday, but do Saints fans believe an upset is on the cards?
The Reds sealed an enormous 2-1 victory over Tottenham on Sunday, with Toby Alderweireld's last-gasp own goal a potentially season-defining moment.
It was another hurdle leapfrogged by Liverpool, who know that six wins out of six between now and May will give them a wonderful chance of title glory.
Saints are up next and a vibrant St Marys' crowd will be raring to go, as Ralph Hasenhuttl's side look to steer clear of relegation.
With the match fast approaching, we spoke to Saints fan and writer Richard Brereton (@RichardBrer) to get his opinion on both teams and how Friday's meeting could pan out.
Southampton are 16th in the Premier League – what has gone wrong this season and do you think you will avoid relegation?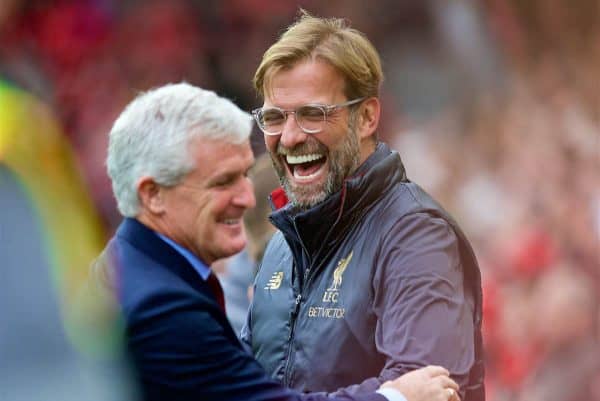 The appointment of Mark Hughes on a permanent basis in the summer was a poor decision and ultimately one that cost Les Reed his job.
The team under Hughes lacked identity, vision and tactical cohesion.
The comparison between him and Hasenhuttl is remarkable. Since the turn of the year we are fifth in terms of form in the Premier League.
I truly believe that barring a disaster we are already safe following the results over the past week—particularly when you consider the respective run-ins that Burnley, Brighton and Cardiff have.
How would you rate the job Hasenhuttl has done to date?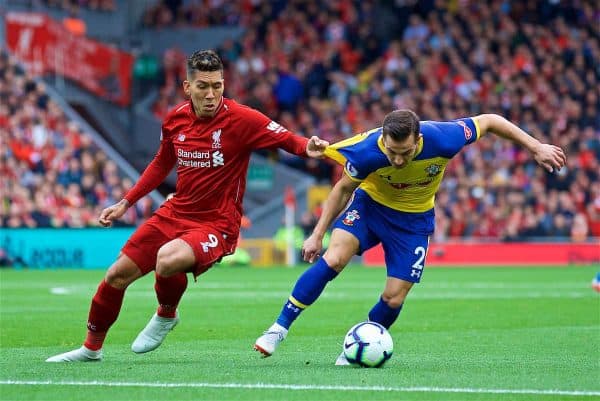 Hasenhuttl has been nothing short of outstanding. He has come to the club with a defined idea of how he wants to play but has combined this with pragmatism.
We have recently seen him switch to his preferred 4-2-2-2 formation, but before our recent three-week gap he stuck with the 3-5-2 system that kept us up last year, due to a lack of time on the training ground.
He has been hugely committed to restoring the club's youth development pathway, even to the extent of shipping out experienced internationals Steven Davis, Wesley Hoedt and Cedric Soares on loan and replacing them with academy players.
Finally, he has brought a feel-good atmosphere that has been lacking at the club since the League Cup final defeat to Man United in 2017.
Which three players have stood out most for Saints this season, and why?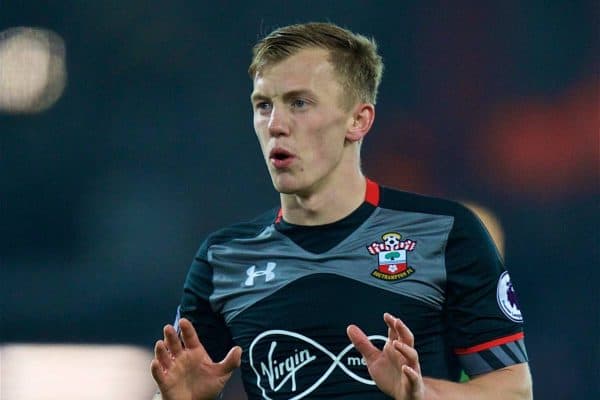 I am going to evaluate this post-Hughes.
I would say James Ward-Prowse, Nathan Redmond and Jan Bednarek, with an honourable mention for captain and fan favourite Pierre-Emile Hojbjerg.
Ward-Prowse has been a revelation in the past few months.
Hasenhuttl sat him down early in his tenure and told him in no uncertain terms that he needed to toughen up and impose himself more on games.
Since then, his return in terms of goals and assists has dramatically improved.
Likewise, Redmond has played with more freedom and purpose since Hasenhuttl took over. He was always a player that made things happen but his numbers were not good enough.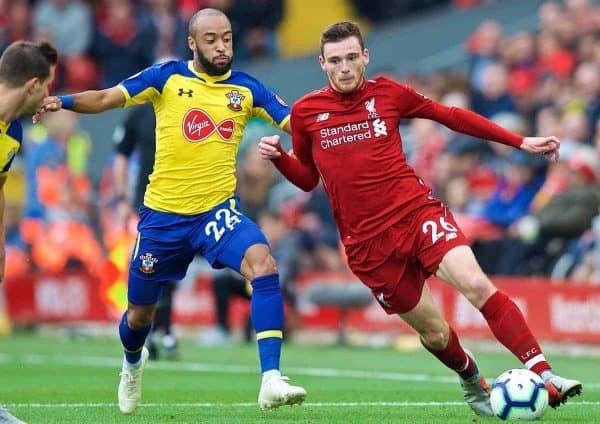 His move to a more central position has paid dividends with three goals and three assists under the new manager, compared to none of each under Hughes.
Bednarek was bizarrely overlooked by Hughes, considering how well he performed for Poland at the World Cup. He has been an absolute rock at the heart of our defence whenever he has played this season.
He reads the game incredibly well and always seems to get to the ball ahead of the attacking player, despite his lack of speed.
Any who have struggled?
I talked up Mohamed Elyounoussi in the Q&A before the game at Anfield earlier in the season as a result of his performances last year for Basel, but he has been really disappointing in a Saints shirt.
He clearly has ability but has really struggled to adapt to the Premier League, which is sapping his confidence.
He has said in a recent interview that he is aware of his struggles but is determined to adapt and not throw the towel in.
I still hold out hope of him making a success of things in future, once he has adapted better to the unique rigours of the English game.
How pleased are you with Danny Ings? How has he done?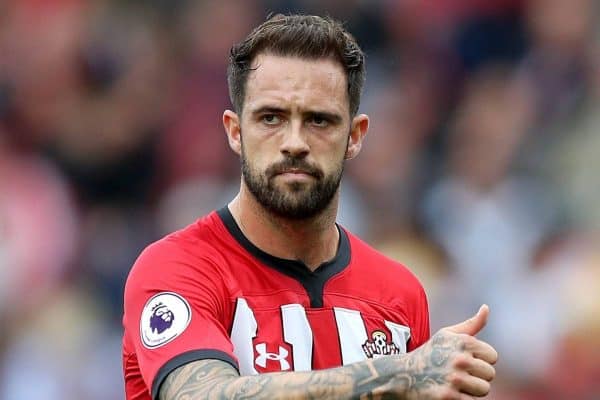 Ings has looked good in patches but has suffered a lot with injury, probably missing over half our games this year.
I have been impressed with his buildup play and willingness to drop deep to link with midfield—he has clearly learned a lot while at Liverpool.
The sad situation is that with his injury record we can't rely on him when it comes to building our first-choice system.
He will always be a player that is a bonus option. We will need to buy a striker in the summer as a result.
How impressed have you been with Liverpool's campaign?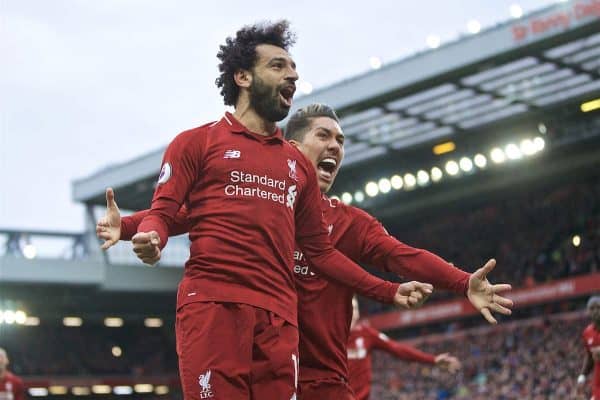 In a word, very.
The fact that Liverpool have only lost one game is remarkable, even if they have drawn more games than they would have liked.
In the past I have criticised Jurgen Klopp for being a little bit tactically naive at times, but he has learnt the lessons from last season and has set up the side with much more balance.
The signing of Virgil van Dijk has clearly helped but another big factor has been the additional protection offered to the defence as a whole.
Some might argue that this has blunted Liverpool's attack somewhat compared to last season but I think the current balance between attacking freedom and defensive responsibility makes the Reds a much more dangerous proposition.
Are they going to win the title?

I will stick with what I said in your piece last week: Man City are the eventual winners for me. They are on one of those runs where I can't see them losing.
That combined with their experience of winning titles just gives them the edge.
As Saints fans, if we could win on Friday, thereby handing the title to City and basically confirming our survival, there will parties on the south coast.
People may call me bitter, but we don't want to see our ex-players leave and win titles as it will incentivise others to do the same!
Is there anyone you specifically fear ahead of Friday's game?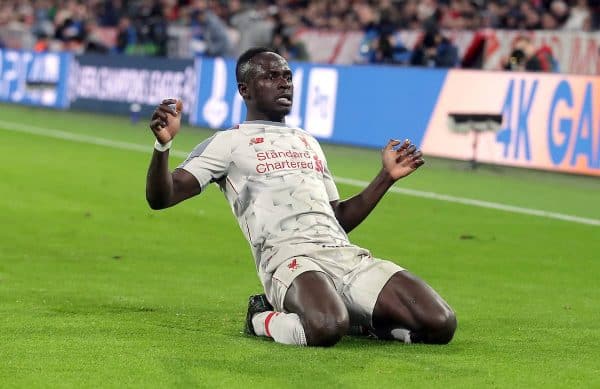 It will be difficult to get past Van Dijk as always, but I fear Sadio Mane more.
He is in devastating goalscoring form and has the electric pace that will cause problems for our defence.
We need to try and impose ourselves in the midfield in an attempt to starve him, Mohamed Salah and Roberto Firmino of the ball.
Where do you see the main battles taking place?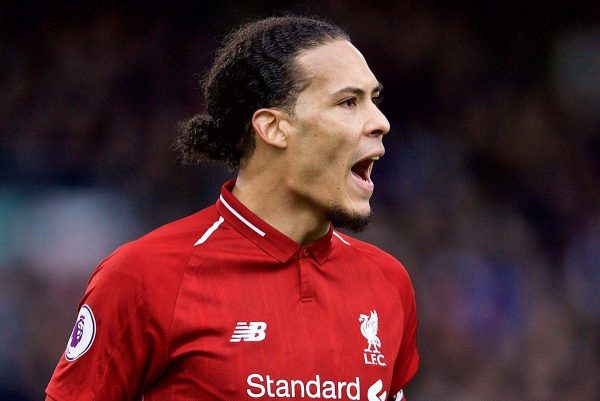 I would have thought that Hasenhuttl will stick with the 4-2-2 formation that he employed against Brighton.
If he does it will mean a heavily congested midfield. Whoever dominates that area will starve the other team of the ball and have a very good chance of taking all three points.
It will be interesting to see how Redmond gets on running at Liverpool's back four, as there is only so much space that Van Dijk can cover on his own.
Finally, hit us with a prediction…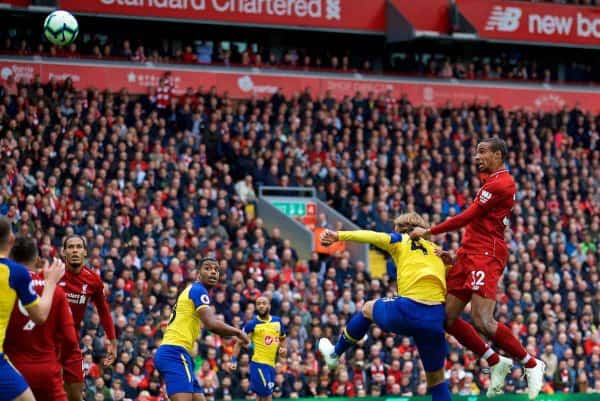 I genuinely believe that we will push Liverpool all the way on Friday night, but will narrowly miss out.
I'm going for Southampton 1-2 Liverpool.