Jurgen Klopp described Chelsea as being "in a really good moment" ahead of Liverpool's crucial Premier League clash at Anfield on Sunday afternoon.
The Reds welcome the west London outfit to Merseyside this weekend as they look to keep up the pressure on Man City at the top of the table.
City still have the title in their hands at this stage, and Liverpool will likely need to take all three points from this tie to maintain their place at the top of the table having played a game more.
But Chelsea head into the game on a four-game winning streak, and speaking at Melwood on Friday, Klopp praised their form and stressed the need for "positive vibes" at Anfield.
"Chelsea are in a really good moment, that's the most important thing for me to know," he told reporters.
"We now had two opportunities to watch them during the week, Monday against West Ham and yesterday night we watched them, of course, in Prague.
"They are in a really good moment, that's the truth, and they could make [something like] seven changes between the two games, so rested a lot of players and still won the game last night.
"They're now in a good position in the Europa League as well, so that's the case.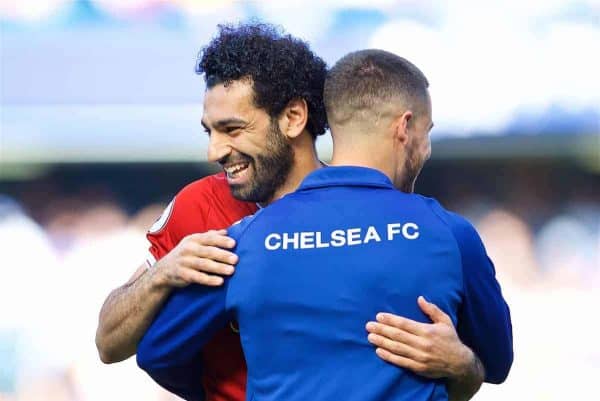 "Chelsea are in a good shape, Hazard in a very good shape, that's a big game for us obviously.
"Not an easy one, we know that, but come on, we're in a good shape as well, it's Anfield.
"And, I've said it a few times, we have to create the power of Anfield and use the power of Anfield again.
"I'm so happy with our crowd, with our supporters, how they dealt with everything in the last month, it's really great how we all develop together.
"And this is a good moment to show all the improvement, and put all the positive vibes and energy into this game.
"Not because it's the last 'big' one, because we only have big games now. No, because it's the only one we play this weekend.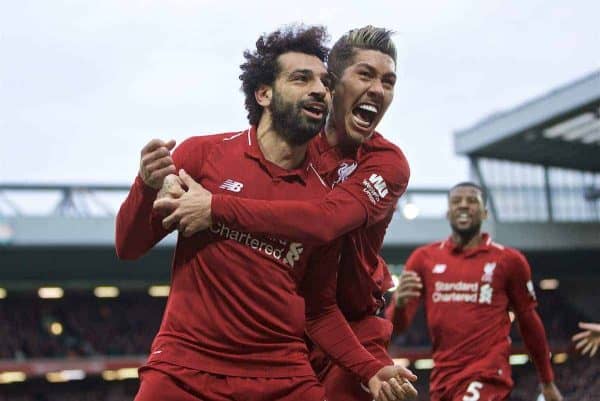 "It's against a very strong opponent, and we need all our resources to win it, and that's obviously the target."
Klopp also delivered a strong message towards racism in football, and dismissed references to our 2014 slip-up against Chelsea.
And the manager offered further praise for Eden Hazard, as well as both Jordan Henderson and Naby Keita.