Jurgen Klopp admitted last season's 5-0 win over Porto could be better fuel for Liverpool's quarter-final opponents than themselves, ahead of Tuesday's first leg.
The Reds welcome their Portuguese counterparts to Anfield looking for a second consecutive knockout victory over Sergio Conceicao's side, having blitzed them in last season's round of 16.
All five goals from that rout came at the Estadio do Dragao, but this time they will be looking to take a lead back to Porto after a home tie.
Complacency is a key word in the buildup to this meeting, and Klopp is keen to avoid any from his side, as he told reporters on Monday that their previous clash would be "motivation" for Porto.
"100 percent I can understand that," he said when asked if he fears a backlash.
"How I said before, last year when we won 5-0 there I thought 'OK, we should not come here for a while', and [the] next year we're back again.
"We were very clinical that night. Porto were very good in the opening [minutes], caused us a lot of problems, but then we started scoring.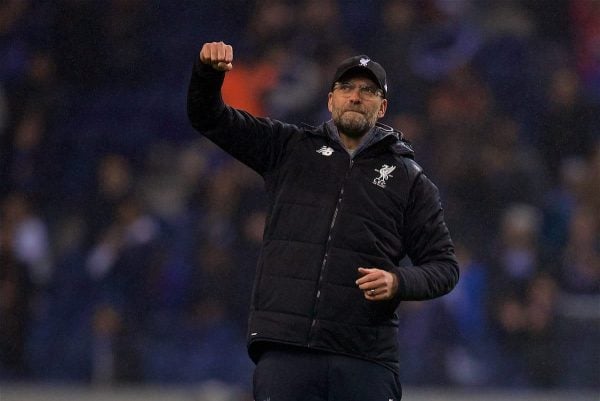 "At home, Porto 2-0 down, maybe they felt the pressure. But they're more experienced now, changed everything.
"The advantage for us tomorrow night is we play at home, the advantage for Porto is they can use the game last year as motivation.
"We cannot use that! We cannot say 'last time it was 5-0', it's more valuable for Porto than for us. But on the other hand I'm not really interested in it.
"I know my players well enough, they don't think about things like that, they're completely focused on the job they have to do.
"It's about showing exactly the right amount of respect, but not a bit more. We have to be direct in the right moments, aggressive in the right moments.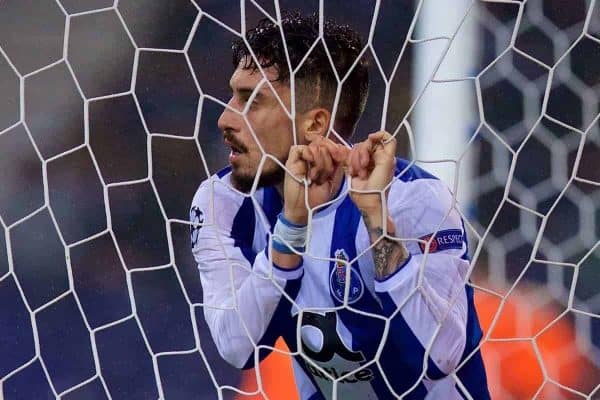 "It can be a bit of a wild game because they're really good in pressing and counter-pressing, really well-organised, they cross early, bring bodies in the box, physically really strong, creative in midfield, experienced and young, full-backs [deliver] good crosses and all that stuff.
"There's a lot to expect and I hope we are prepared. We've tried everything to be as prepared as possible."
Klopp also provided an update on the fitness of Joe Gomez and Adam Lallana, discussed Mohamed Salah's confidence-boosting goal at St Mary's and discussed the frequency of Liverpool's late goals.