Set to collect the PFA Player of the Year award on Sunday night, Virgil van Dijk continues to show why he's earned so much praise this season.
As the clock ticked over 57 minutes with Liverpool up 3-0, Virgil van Dijk motioned his arms toward the Kop, urging his teammates to move the ball forward.
It shows the measure of the man, and how Liverpool have ascended to the cream of Europe's crop under his leadership.
For all of Liverpool's attacking brilliance – a game which could have been a cricket score – the Dutch colossus was decisive once again.
In what will be lost among the Reds' attacking masterclass, van Dijk put his side on the path to a five-star performance.
Naby Keita got Liverpool on the board within a flash, but the game took a strange turn thereafter with Huddersfield actually dominating the early exchanges.
After the goal, Van Dijk waved his arms about, gesturing for calm. In the opening 20 minutes, it fell on deaf ears. The Terriers found space out wide particularly.
So often as the great players do, van Dijk took it into his own hands. Tiresome of the sloppy passing in midfield, he marauded over halfway before deftly finding Robertson out wide.
As ever, the end product was there. And so was Sadio Mane, reminiscent of his goal of Watford – he rose in between two centre-halves before heading past Jonas Lossl.
With the PFA Player of the Year being announced, Van Dijk again showed why he will be picking up the top award in London on Sunday night.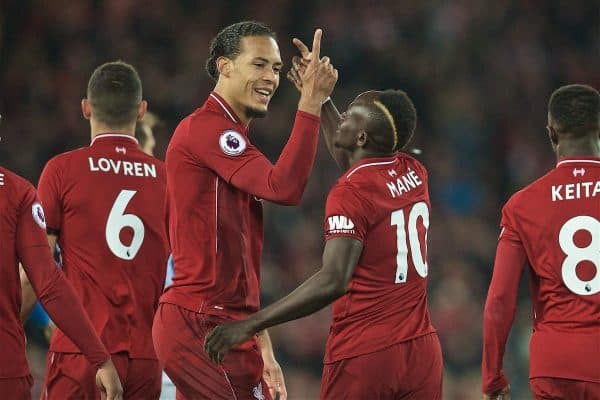 Like the PFA, many will point to van Dijk's defensive efforts as a sign of his strength.
Yet, he is far more than that.
Liverpool's spiritual leader is the conductor of Jurgen Klopp's symphony. The music rarely starts without the no. 4.
Andy Robertson and Trent Alexander-Arnold are rightly acclaimed for their countless assists to Mane and Salah.
But what must be noted is that van Dijk sets them on their way, playing the ball perfectly in front for them to gallop on.
The Dutch captain is widely regarded as one of, if not the best, defenders in the world. In truth, he could be that just about anywhere on the pitch.
Gary Neville said earlier this season that Van Dijk would look seamless as a midfielder. In essence that is what he was on Friday evening.
The deepest lying of midfielders. Whilst in the same breath, also being the world's best defender.
Sometimes you sit back and see a diagonal ball launched 40 yards and double take to see if Steven Gerrard has pulled the boots back on. He is that good with ball at feet.
Two minutes into the second half van Dijk surged forward over halfway and swatted away the challenging Jonathan Hogg as if he were an under 10.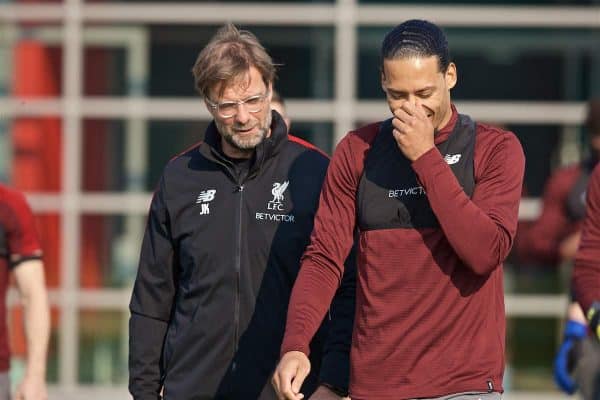 In February, the Dutchman admitted in his youth he was "a slow right-back, not good enough to play centre-back."
What a change a few years has made.
As he sat on the Anfield turf following a tussle with Steve Mounie, the collective gasp around Anfield was significant.
There was plenty of gulping and worry. As he rose back to his feet, the Kop cheered in such a way usually reserved for a bulging of the net.
Liverpool are back to their fluent best under Klopp, attacking with the directness similar to the season's beginning. Huddersfield it must be said, weren't Liverpool's toughest test.
Yet to be one of Europe's best an attacking force must have an equally good defence.
For years, this has haunted Liverpool – brilliant in attack but so sensationally calamitous at the back. Those problems are long gone with Klopp's Dutch general now in control.
Van Dijk proved once again he is the ice to Liverpool's attacking fire and the calm among the goalscoring chaos.