Liverpool are doing everything they can, as far as the Premier League title race is concerned. This Premier League title race will go down to the final day.
We will go into the final day in possession of 94 points, nursing only one league defeat all season.
Yet, it still might not be enough to secure a first league title in 29 years.
That. Makes. No. Sense. Whatsoever.
Fatal Blows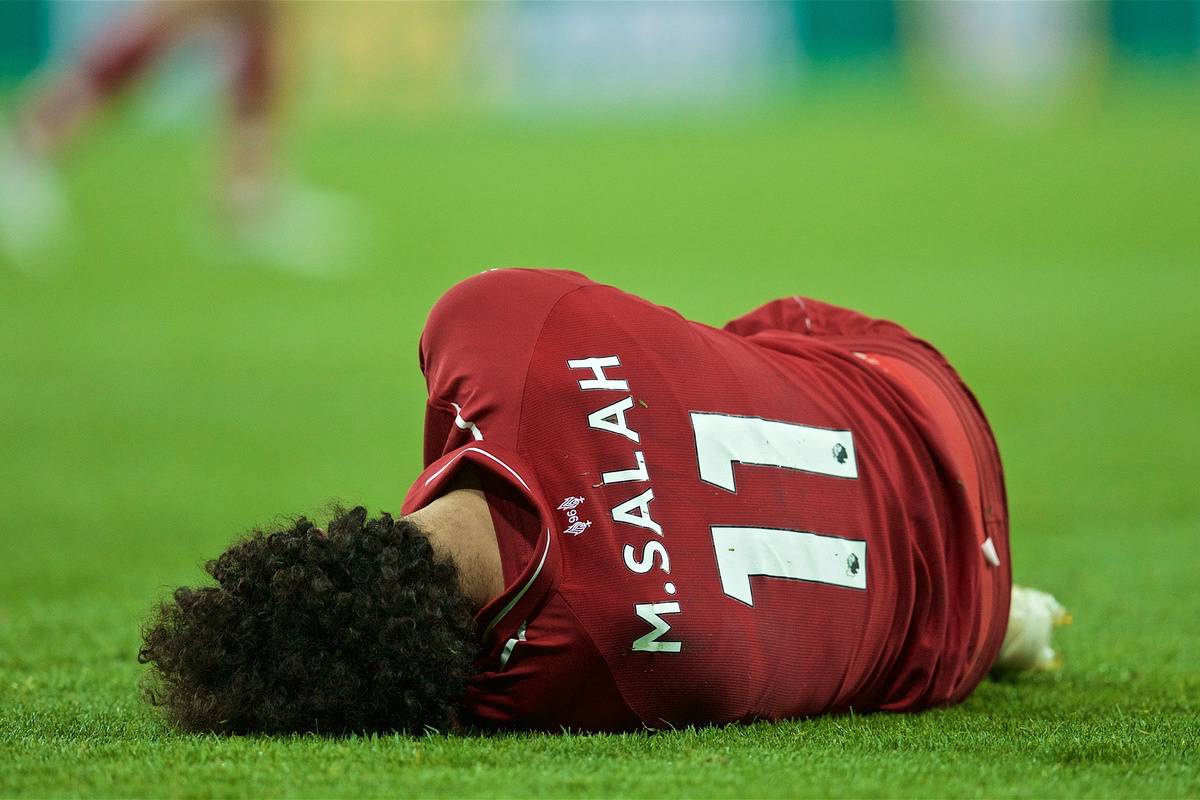 With Rafa Benitez in the opposing technical area, if any game had Crystal Palace 2014 stamped all over it, as far as the 2018/19 run-in is concerned, then this was the one.
What greater torture than one of our own delivering the fatal blow to our title dreams?
In the slipstream of losing at the Camp Nou, we also had to deal with the concept of lifting ourselves, of raising spirits. It then became clear we would have to do that without the input of our biggest feelgood generator, Roberto Firmino.
When Mohamed Salah departed the pitch on a stretcher, to be replaced by Divock Origi, it felt like our title hopes were likely to be going with him.
This Liverpool, however, has enough tricks and belief in its repertoire that nothing is truly over until the final whistle is blown.
Admit It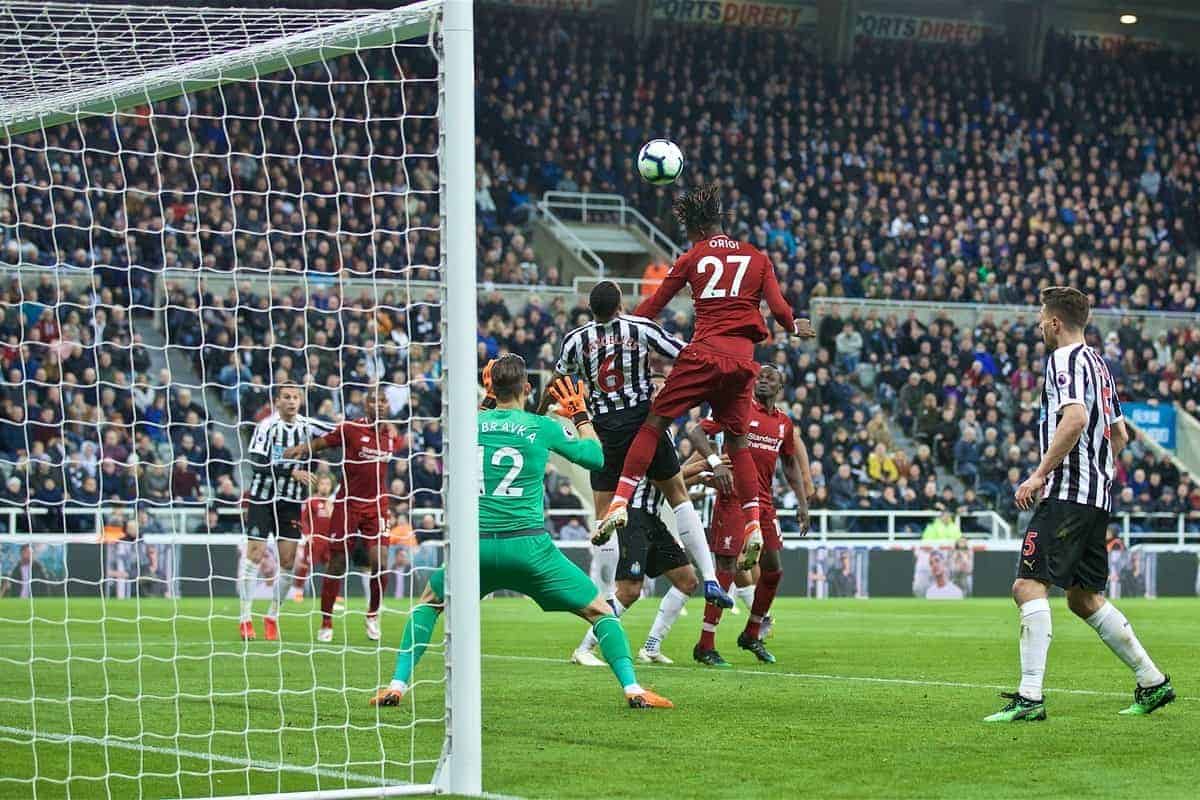 Go on, feel free to admit that your shoulders drooped a bit when Origi belted on to the St. James' Park pitch as our perceived last roll of the dice?
The same sensation you felt when he belted on to the pitch at Anfield way back in the winter months, as the last roll of the dice in the Merseyside derby?
Origi wasn't the last roll of the dice though, despite his scoring of the winning goal. The last roll of the dice was the introduction of James Milner; brought on at a time when spirits were flatlining, he thundered on, got a yellow card, stirred the pot.
If we snatch this thing at the death then that one decision will have been a huge one.
Newcastle United were the ideal opposition really, as was their enthusiastic approach to the game. Imagine them not showing up, imagine a game that meandered along at 0-0 as the 85th minute introduced itself.
This was a game of peaks and troughs. Twice ahead, twice pegged back. At one point I mused to myself if we were about to see another 4-3.

Trent Alexander-Arnold, omitted from the team that faced Barcelona, was back in and pivotal. He was key to everything. Even in the way he listened to Virgil van Dijk to step aside and allow Xherdan Shaqiri to take an in-swinger, for the free kick that provoked our winning goal.
Given the way we won the game, the quality of Alexander-Arnold's cross for our second goal has gone under-celebrated.
The whole goal was outrageous, from Daniel Sturridge's backheel near the corner flag which took two Newcastle players out of the picture, to Alexander-Arnold's first-time cross, to the delicacy of Salah's finish.
It was a work of art.
Rafa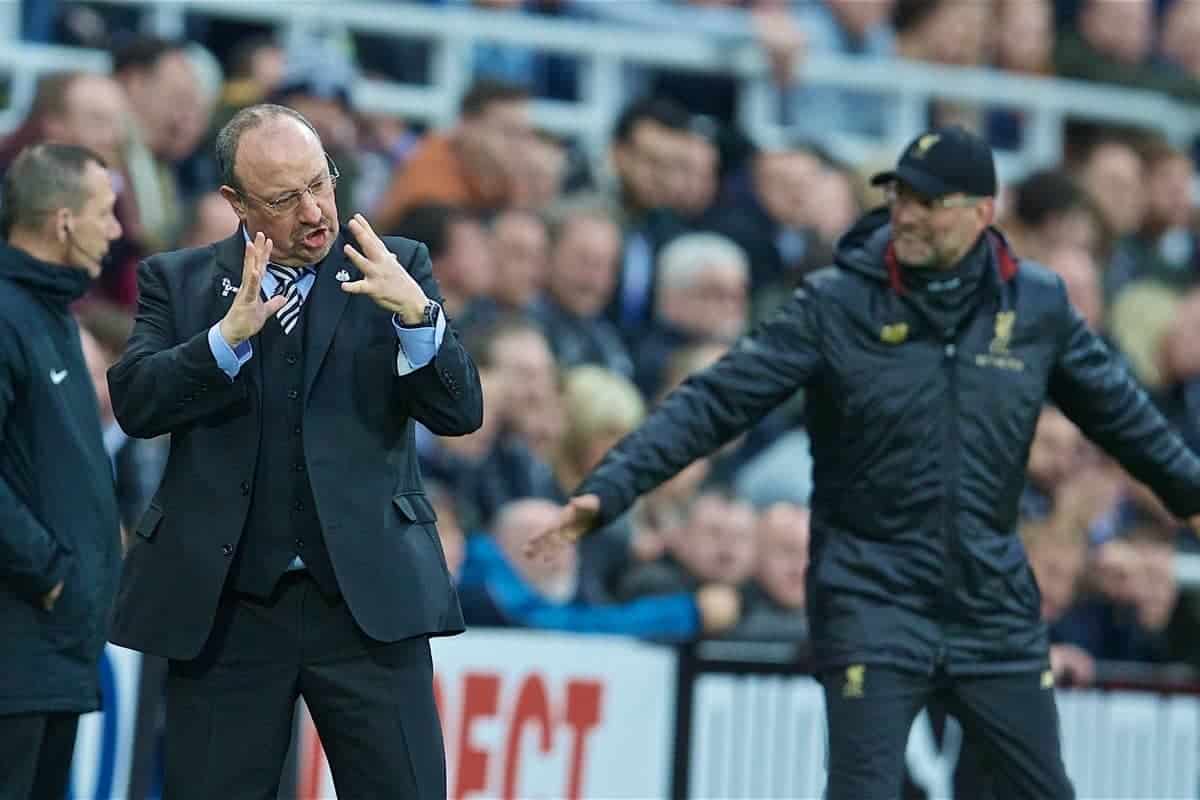 Newcastle kept coming, though. I can't decide if Rafa and Newcastle are perfectly suited—more so if Mike Ashley moves along—or if the Geordies are punching above their weight. I wish him every success, apart from any against Liverpool. He remains one of our own and always will be.
Rafa was never going to give us a free pass for this one though.
Christian Atsu considerately put the ball in the net for 1-1, when the alternative would have been a penalty being given and the loss of Alexander-Arnold to a red card.
Salomon Rondon was a constant irritation, eventually getting the goal his performance deserved. Ayoze Perez rattled the angle of post and crossbar.
On Monday night, if Leicester City match the spirit and effort against Man City that Newcastle showed against us, then that will suffice.
All we can do is win our games and hope that the laws of averages make their presence felt during City's last two games.
It really wouldn't make gravitational sense if they won their last 20 Premier League games of the season. They haven't dropped a single point since Boxing Day.
Liverpool must make City do just that, though. However, if they have their nose ahead going into the final day, then it will be hard to see them fumble it on the finish line.
Distractions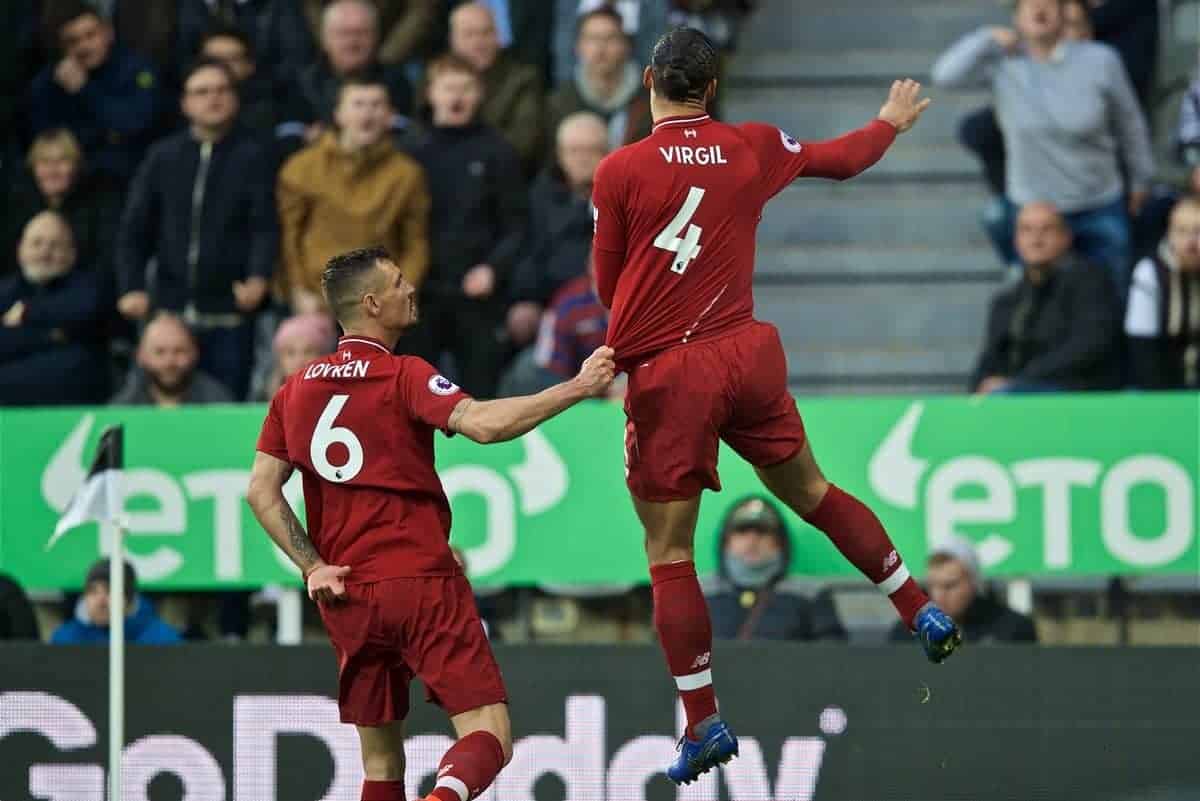 The lack of distraction will not be in our favour next Sunday.
At one point, the hope was that the Wolves side we faced would have one eye on the FA Cup final, while Brighton would need something to stay up in their game against City.
Watford and Cardiff City conspired against us in this respect though. We're on our own, people. But that is when we so often do our best work.
We can only hope that Pep Guardiola's side spook themselves against Leicester.