Liverpool have made great strides in defence this season, but question marks remain over whether there is a need to strengthen at centre-back this summer.
With the campaign nearing its end and the transfer window already open, thoughts and speculation have shifted to what the powers that be will have in store over the summer.
On the defensive front the Reds are expected to secure a deputy for Andy Robertson with Alberto Moreno set to depart, but it begs the question of if it is the only position at the back which needs reinforcing.
Reports had suggested Liverpool were keeping tabs on prospective players to add at centre-back, most notably Ajax skipper Matthijs de Ligt.
But on Monday it was claimed that Jurgen Klopp is content with his options at the heart of defence, raising a number of questions over the manager's plans this summer.
Joanna Durkan (@JoannaDurkan_) spoke to Samuel Cox (@samueljessecox), Jonathan Higgins (@Jhiggins3) and Jack Lusby (@jacklusby_) to hear their thoughts on the centre-back situation and where other possible additions could be made.
Is it the right decision from Klopp to forgo plans for a new centre-back?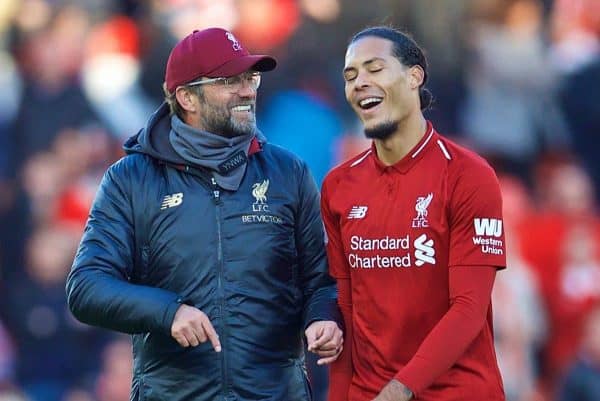 SAMUEL: Generally speaking, if Klopp is happy I am happy.
Liverpool had the best defensive record in the league this season, with Joel Matip and Dejan Lovren having proved capable partners (at different stages of the season) to Virgil van Dijk after Joe Gomez went down with injury.
Gomez in his best form is the most athletic and has scary potential to develop into while alongside Van Dijk, and Matip has come on strong in the second half of the season.
Overall, I do not see this area of the team as a top-line priority unless Lovren or Matip leave.
JONATHAN: On De Ligt specifically, his performances for Ajax have grabbed the attention of the entire football world this season.
That, combined with his nationality, got everyone excited about a potential orange wall in front of the Liverpool goal.
While he undoubtedly would have been a big addition to the squad, I'm not convinced we could justify the inflated price he will demand.
I'm also not convinced it's an area of the pitch we need to invest heavily in, with Gomez returning it is a chance to restore the partnership that got rave reviews at the start of the season.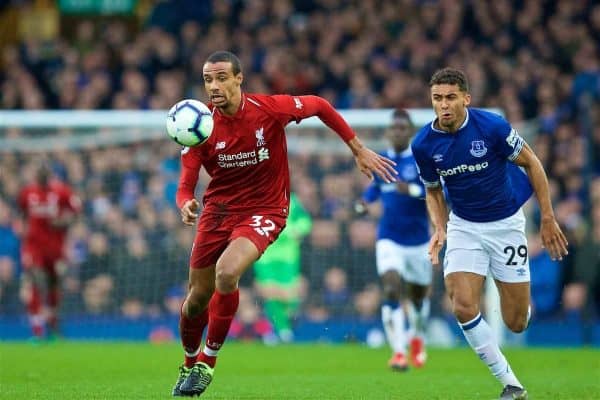 JOANNA: I've long been of mind that we need to add another quality player in the heart of defence, so I'm struggling to see why we won't enter the market for one if the opportunity arises.
Although Gomez can't be seen as injury prone such are the manner of injuries he's picked up, his regular absence from the side—and Matip and Lovren's recent history of failing to string together a large chunk of games—leaves us a long-term Van Dijk injury away from potential disaster.
There's no doubt Matip and Gomez have the calibre to thrive alongside the Dutchman, but it's simply the need for another quality addition who is consistently available which does it for me.
JACK: I'm in two minds, as while I've previously maintained that Liverpool have one world-class centre-back and three injury-prone partners (harshly in Gomez's case, as Joanna notes), things changed for Matip in 2019.
With very few fitness issues he played the full 90 minutes in 14 of the last 16 games in the league, and only missed the other two as he was rested for the Champions League.
This allowed him to showcase his ability alongside Van Dijk, which in turn relieved the pressure on Gomez as he works his way back.
However, the concern remains over the durability and consistency of Lovren, so there is a case to sign another fourth-choice centre-back…
Should Liverpool be looking to cash in on Lovren while he still has value?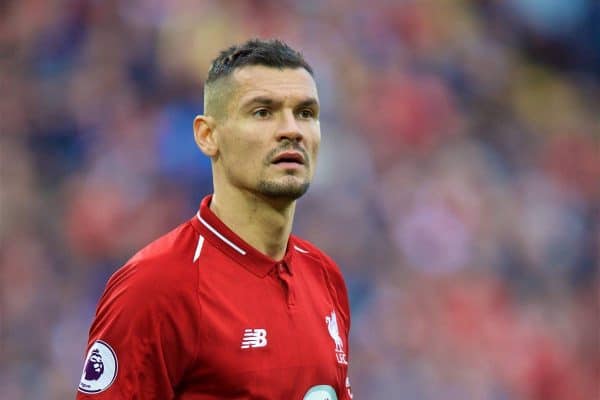 SAMUEL: Lovren is one of those figures who has divided fans during his whole time at Liverpool, but I see the situation as more complex.
Lovren has, when fit and healthy, invariably played to a reasonably high level, at times even proved inspirational.
But more importantly, he appears to be a crucial team player, as best friends with Mohamed Salah and, for example, being the first player from the sidelines to celebrate following Divock Origi's winner against Barcelona.
For this reason, he might actually be the perfect third- or fourth-choice centre-back; a content backup who enhances the collective.
JONATHAN: He still has his high-profile critics and while I wouldn't necessarily have him as first choice, I personally think he's still a very useful member of the squad.
He's particularly adept at marking a slower, more physical centre-forward and over the course of the season we have numerous battles with players like this, particularly against teams in the lower half of the table, and this is where Lovren can prove his worth.
The only big concern I would have is his injury record this season, but you would hope that those issues will be resolved after a proper pre-season under his belt.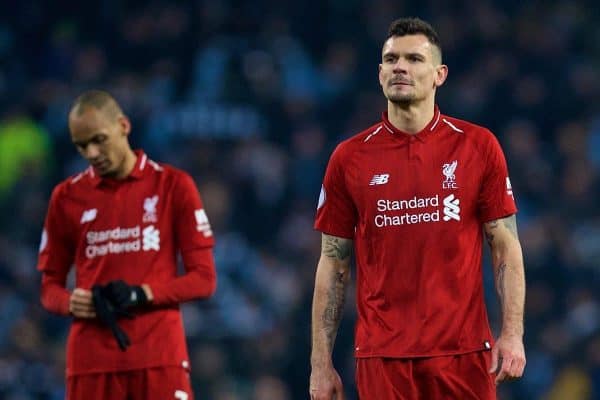 JOANNA: If he is adequately replaced, then absolutely.
He's fourth in the pecking order, appears to have lost any semblance of pace and it's hard to see him as an integral part of the team moving forward.
It's unfortunate his time at the club never hit the heights many had tipped him for, but with two-years remaining on his contract I feel it's time for Michael Edwards to work his magic.
JACK: There's definitely an argument for getting rid, particularly if Liverpool can recoup or improve on the £20 million paid in 2014.
I'm not his biggest fan by a stretch, and he's on a huge contract for a fourth-choice backup.
With Gomez best suited at centre-back, is there a need to invest in cover at right-back?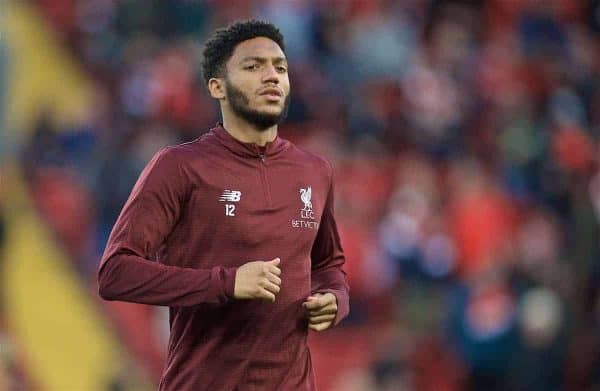 SAMUEL: Realistically, right-back and left-back are positions where more cover is needed.
Gomez can play on the right but the disparity between Trent Alexander-Arnold and himself has never been greater.
I thought Ki-Jana Hoever actually looked phenomenally cool, calm and collected for his age in his sole appearance.
At his current age his build and pace may suit the full-back slot, perhaps his path to the first team lies via an apprenticeship on the flanks.
JONATHAN: I really can't see us signing a right-back this summer.
Despite the likely departure of Nathaniel Clyne there is still enough cover with Trent and Gomez—which offers us a defensive and attacking full-back to suit the occasion.
Personally, I think next in line will be Hoever, he excelled for the Netherlands in the recent U17 Euro victory with some eye-catching runs from the right flank.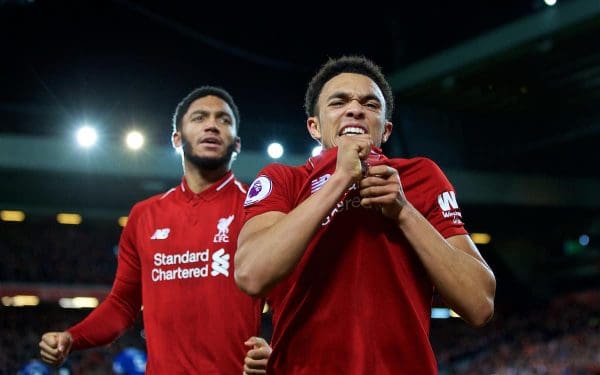 JOANNA: For me, Gomez should play exclusively as a centre-back next season—he's just not cut out for life on the right flank in Klopp's system.
Thus, it ensures cover for Trent next term is definitely required.
But like Sam and Jonathan said, I would be tempted to use the position to introduce Hoever into the first team with more regularity.
A more experienced head wouldn't go amiss during the times Trent needs rotating, though.
JACK: It's easy to forget how leggy both Trent and Robbo looked at times this season, and more competition for the No. 66 would be wise.
I'm unsure where that could come from, be that a more experienced signing, promoting from within or continued faith in Gomez on occasion, but it's an area worth looking at.
Is the expectation on Hoever negating the need for a new centre-back?

SAMUEL: In Van Dijk and Gomez, Liverpool have a partnership that can go on for many years yet, while Lovren is not yet 30 and Matip is 27.
Given the fact a centre-back's best years usually last into their 30s, there is probably quite rightfully an attitude of if it isn't broken, why fix it?
And if someone like Hoever emerges in the meantime all the better for the club.
In fact given the Reds conceded the fewest goals (22) and kept the most clean sheets (21) in the league this season, some of those teams with leakier defences might be wondering if we are mad for even thinking about adding another.
JONATHAN: I do believe this is a factor in the decision to opt away from the star buy of De Ligt.
Klopp has regularly shown he likes to self-build his squad with additions from the academy, so I expect Hoever to get more first-team minutes under his belt next season.
While promising defender Conor Masterson has departed the club, Nat Philips and FA Youth Cup winner Rhys Williams are also potential long-term options.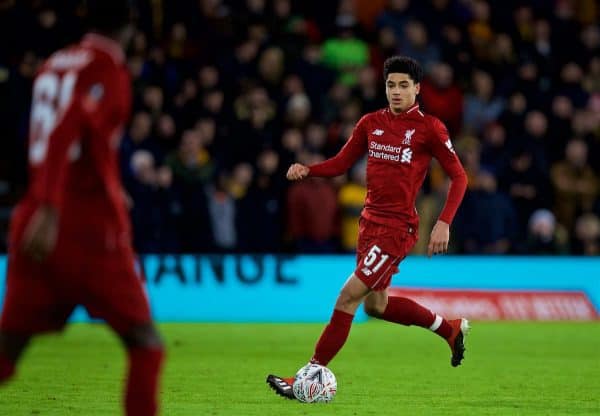 JOANNA: This could very well be the case, and for me it in part goes hand in hand with the view of Gomez's future.
If the club feel that Hoever has all the markers of a quality defender then they'd be hesitant to stunt his development by pushing him further down the pecking order.
His debut at Wolves showed he has all the makings of becoming a special player and I wouldn't be surprised if Klopp has earmarked him as the next cab off the rank—as he has seemingly done for Rhian Brewster at the other end of the field.
JACK: I'm a huge fan of Hoever and think he has everything required to become a first-team player at Liverpool.
He's conceded himself a regular senior role is a few years off, but Klopp seemed convinced with him earlier in the season and as Samuel and Joanna have mentioned he was impressive against Wolves.
Next season could be a big one for him.
It likely won't be in the first team just yet, but if he gets in the gym as much as possible he could give himself a great opportunity in the near future.
And with Lloyd Kelly now at Bournemouth, which versatile left-back do you think the Reds could now turn to?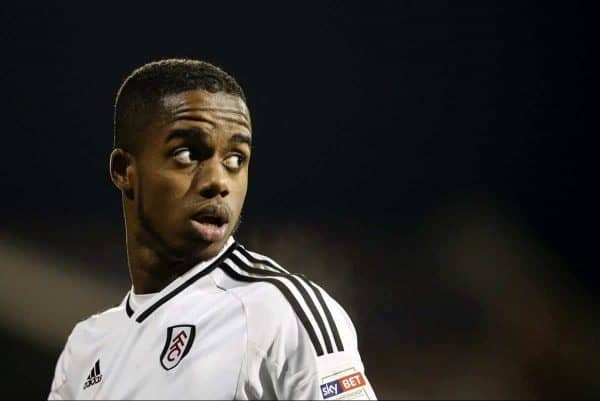 SAMUEL: The recruitment team picked a rabbit out of the hat with Robbo, while the academy produced one of the finest talents in Europe in Trent, to solve our previous full-back dilemma.
The extreme rigours and attacking skill required in that position within Klopp's game plan suggest a younger player who can be moulded is required.
Hopefully they find another underrated gem with plenty of unexploited potential but as a left-field pick (literally), how about Ryan Sessegnon?
Should he have the required work ethic, he could be a dream signing as he could be a versatile option at either full-back or as a pacy wide attacker.
JONATHAN: I'm going to a little different with this one.
Following on from what I was saying earlier, I would love Adam Lewis to be drafted into the first-team squad.
He has been very impressive for the U23s and has an absolute wand of a left foot.
Training with the best left-back in the world day in and day out can only help his development.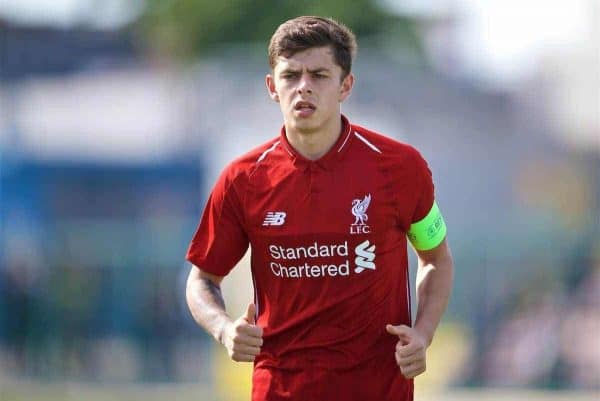 JOANNA: Borussia Monchengladbach's Nico Elvedi is one who could fill the void.
Although a centre-back by trade, Elvedi is one who can float across the back four and at just 22 he fits the bill for the type of investment the club likes to make.
However, the question would be if he can be moulded into a player who is as influential in attack as he is in defence, and so I would agree with Jonathan in the fact that maybe a recruit from the academy could also work nicely.
JACK: I agree with the academy route for Robbo's backup, and Lewis is clearly next in line.
He was particularly strong in the first half of the season with the U23s and U19s, has already trained with the first team on a number of occasions and, like Trent, is a local lad and boyhood Red.
Beyond Lewis, though, there is also Yasser Larouci, who was brilliant throughout the campaign for the U18s.