There are rules of football. Conventions, guidelines and an overarching structure that dictates when a good team comes upon against a lesser team, there is only one winner.
When, at the elite level, a team comes up against a depleted foe with a 3-0 lead, there is only one winner. Only ever one winner.
Especially when it's Barcelona. When it's Lionel Messi. There is only ever one winner.
This is how things work. How things always have and always will work.
But then there's Liverpool.
Jurgen's original message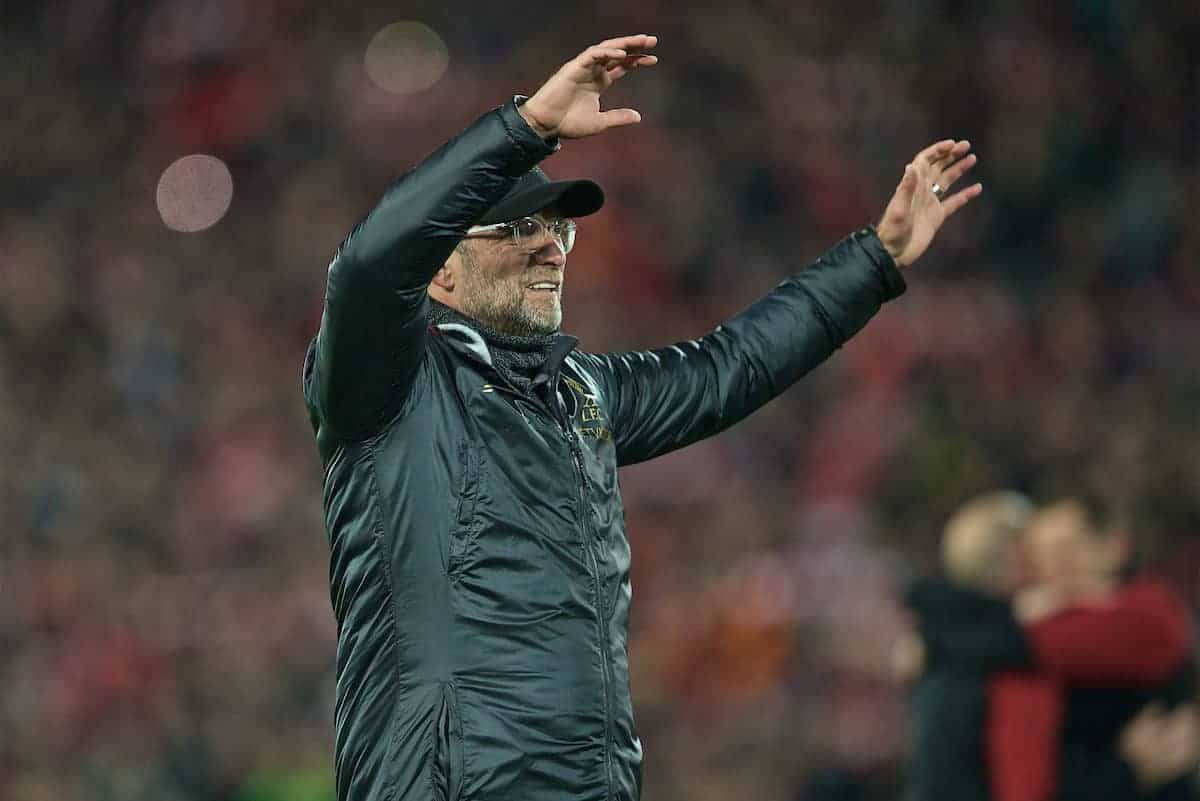 A reoccurring theme in recent weeks has been the ethos of turning doubters to believers. It's come up again and again, Jurgen Klopp's stoic mantra. Especially now at the end of one of the finest seasons we've ever witnessed, where all around us heads are being lost.
Yet how many believed that a 3-0 deficit was possible to overturn in 90 minutes – with the last gasp heartbreak of Mohamed Salah and Roberto Firmino omissions?
How many of you, really? I don't know if I did. I still don't know if I do even now.
Believe, believe, believe has been the message all season. Yet when the impossible seemed, quite frankly, beyond impossible, the Reds did it yet again.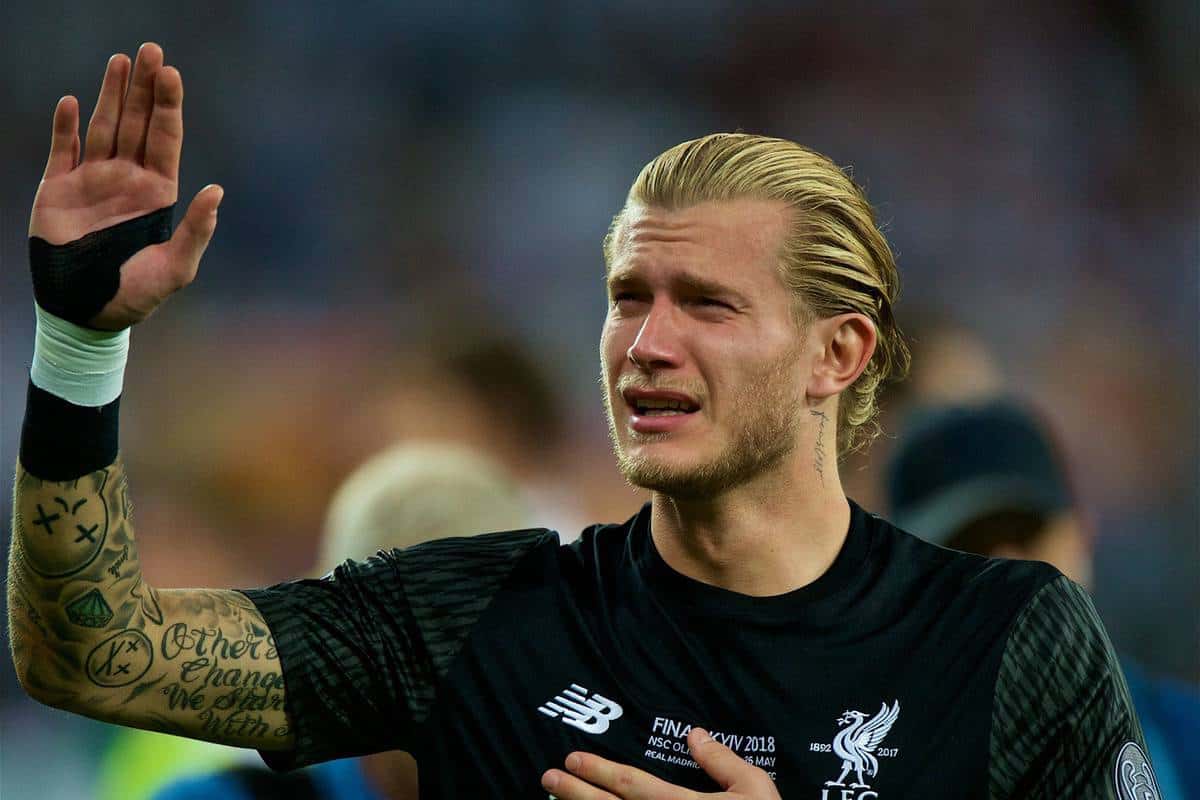 Remember Kyiv? Remember Salah being hauled to the turf and the tears flowing? Remember Karius and everything falling apart in slow motion? The salty taste in the mouth… the looking to the skies and getting nothing back.
Remember the pain sinking in? Remember that exact moment of realisation that it all came crashing down?
Of course you do. You'll never, ever forget it. But now remember this – we have a time to make amends. We go again.
It's happening. And there's nothing anyone can do about it.
Finalists, again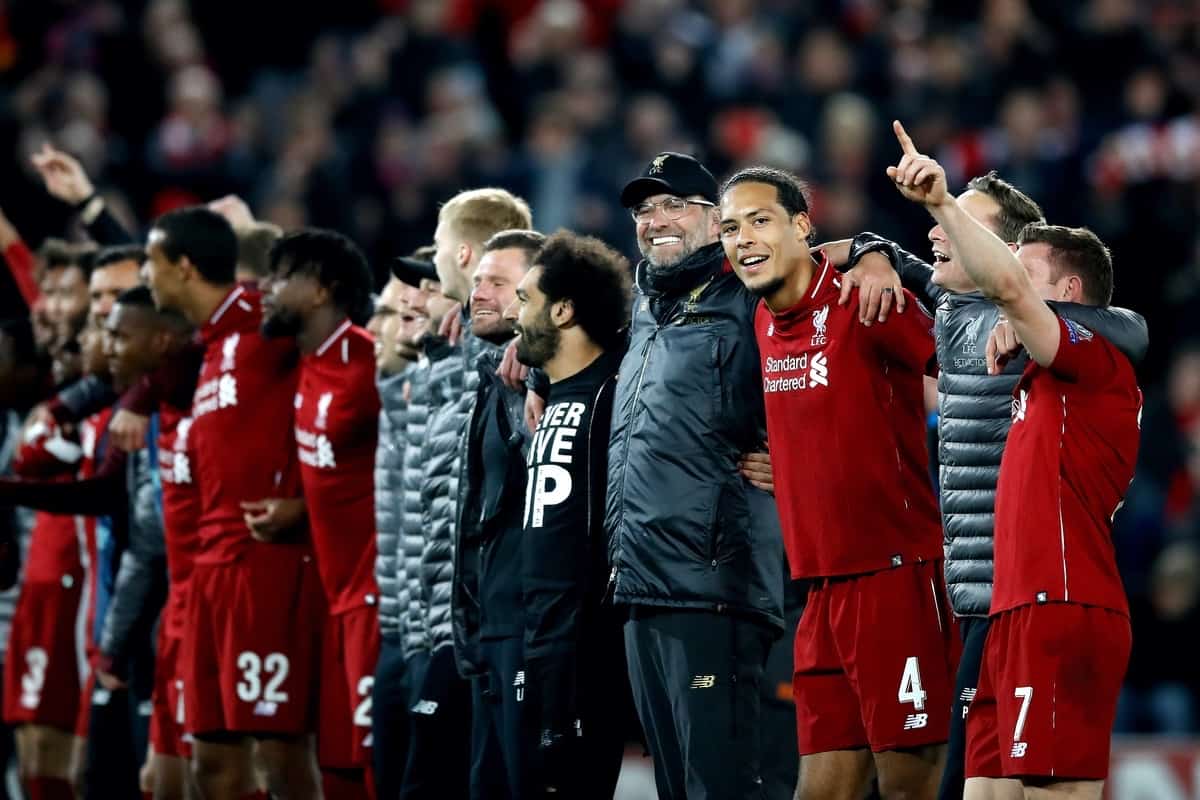 Liverpool Football Club are in the Champions League final.
Back-to-back Champions League finalists, no less. Back from the dead.
A week ago we were in the Camp Nou, giving it everything. Watching one of the performances of the season.
Don't let the scoreline deceive you, Liverpool were absolutely on top of their game in Catalonia. They wanted it, they pushed, fought and dug deep. But it wasn't enough. Lionel Messi saw to that.
But when all is said and done, football is a game of who wants it more. Doesn't matter who you are, or where you've been.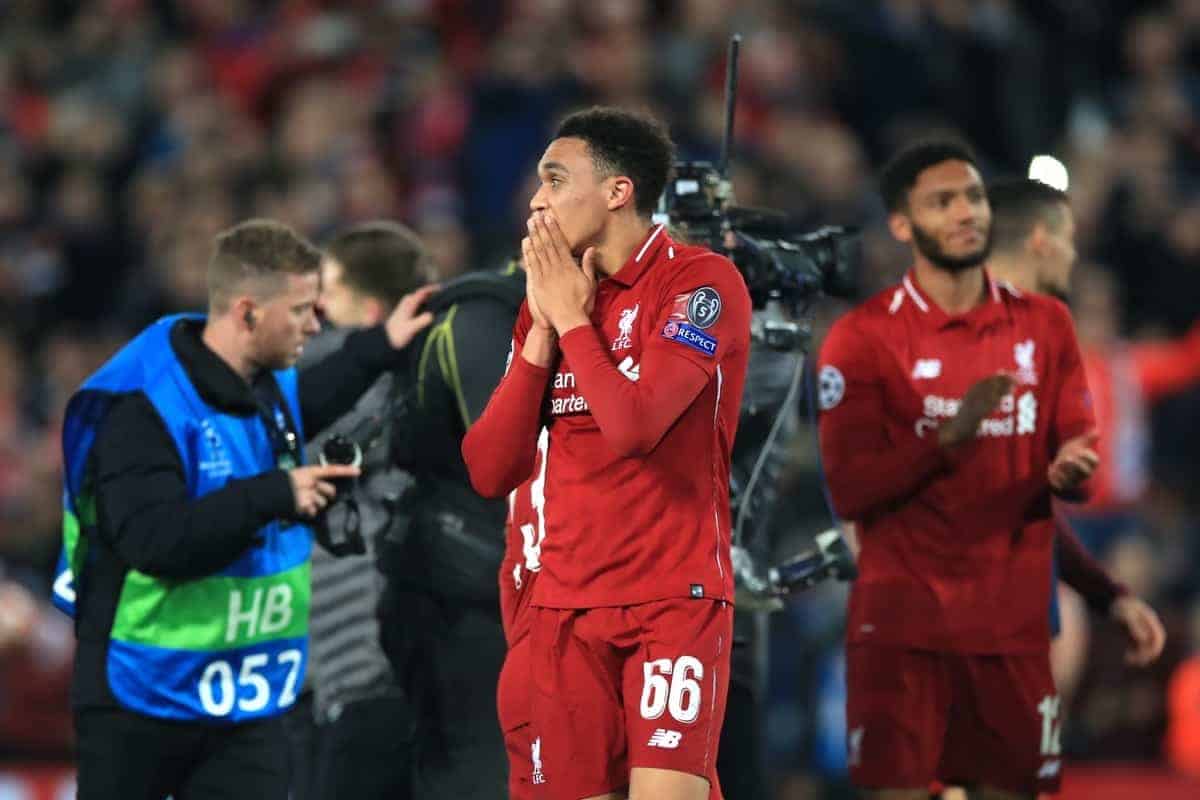 Doesn't matter if you're the best player the game has ever seen, or if you're 24-year-old Divock Origi who absolutely bloody adores an important goal. Over and over again.
Origi in normal time. Origi in added time. Origi in whatever time you want to give him. Origi who was on loan at Wolfsburg last season and probably didn't even know what the future had in store.
Or if you're 20-year-old Trent Alexander-Arnold, scouser born and bred, who had enough about him to see a chance from a corner that many of us would never see, a million times over.
Who plays that first-time pass? In a Champions League semi-final second leg? In such a precise way that it only needs a half-decent connection to turn it into the top corner past one of the best goalkeepers in Europe?
Don't say we didn't warn you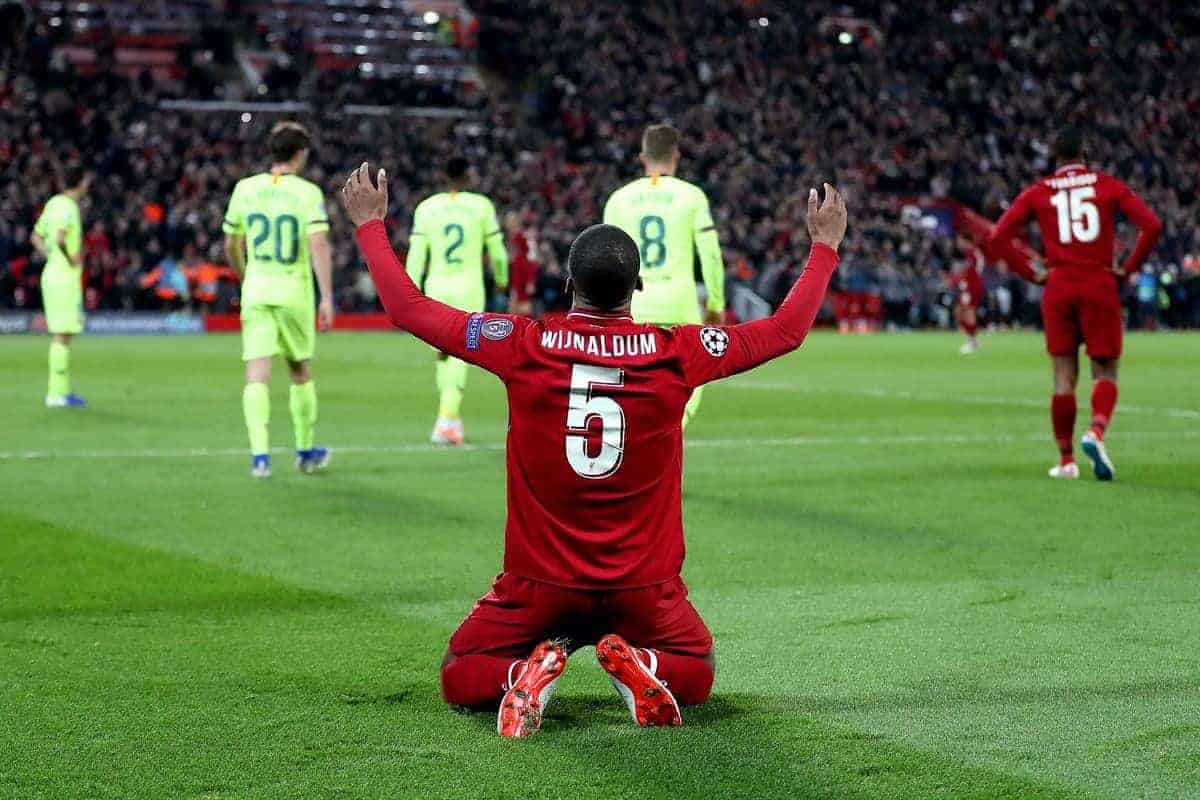 Barcelona, pride of Spain and Champions League royalty, never saw it coming.
The Reds didn't just win this, they won it in regulation time and with a passion and verve this historic competition hasn't seen for many years. If ever.
"We have a lot to do but let's enjoy it. This is a celebration of football, of this wonderful season. If we fail, let's fail in the most beautiful way."
Those were the words of Jurgen Klopp before this one, and just let them sink in right now.
Let them resonate, let them drip into your very bones. Soak deep into the pores. The words of a man who knew battle was on the horizon and his troops were fighting to the death, regardless.
What an approach, what an ask and what a beautiful grasp of this ridiculous game we all love so dearly.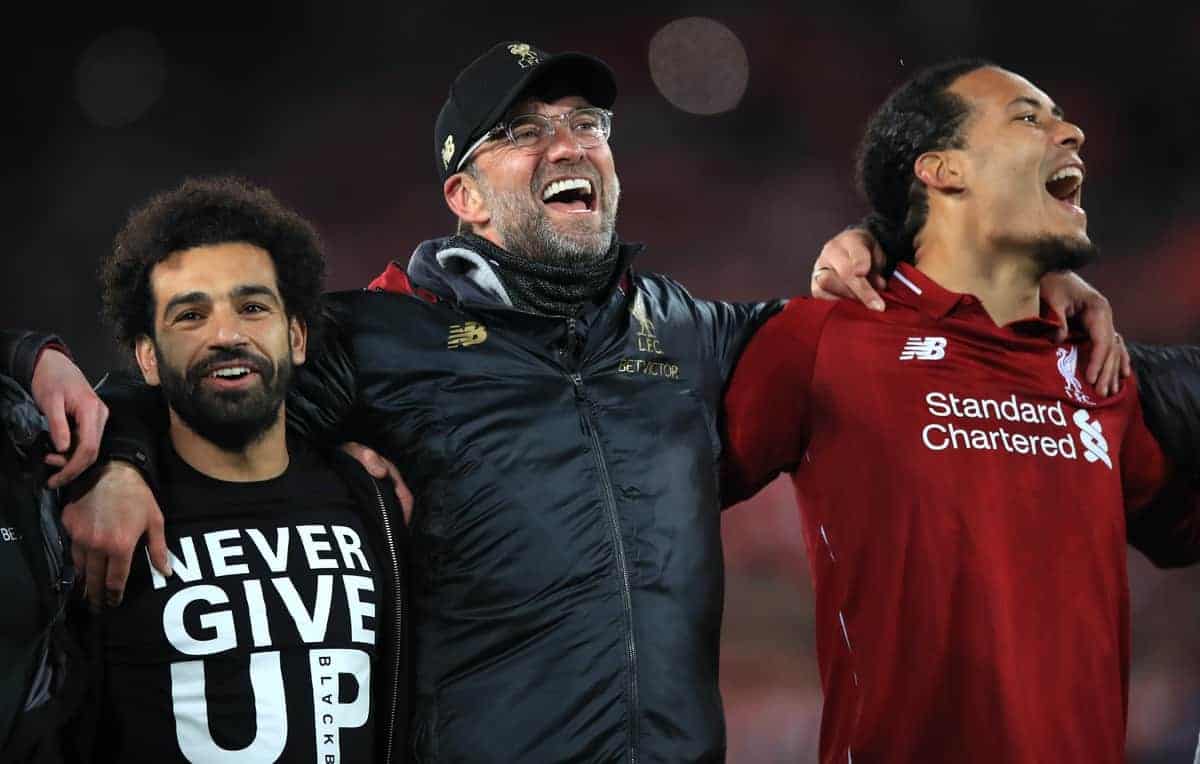 Liverpool had pretty much laid everything on the table in the first-leg. This was jumping over the trenches kind of stuff. One last hurrah, one last charge for glory. One last hail Mary.
When you have nothing to lose, you have everything to gain.
The Reds knew this, and went at Barcelona like a team possessed. Closing down every inch of the Anfield turf inside a fever-pitch colosseum.
The Kop rattled Barca more so than any team in recent years, without a single doubt.
It's all fine and well, sitting in your near-on 100,000 capacity stadium, but when it comes to the real auditoriums of football on the grandest, most vital occasions, you better be ready.
Barca were not, and here we are. Somehow, here we are.
Dreams of June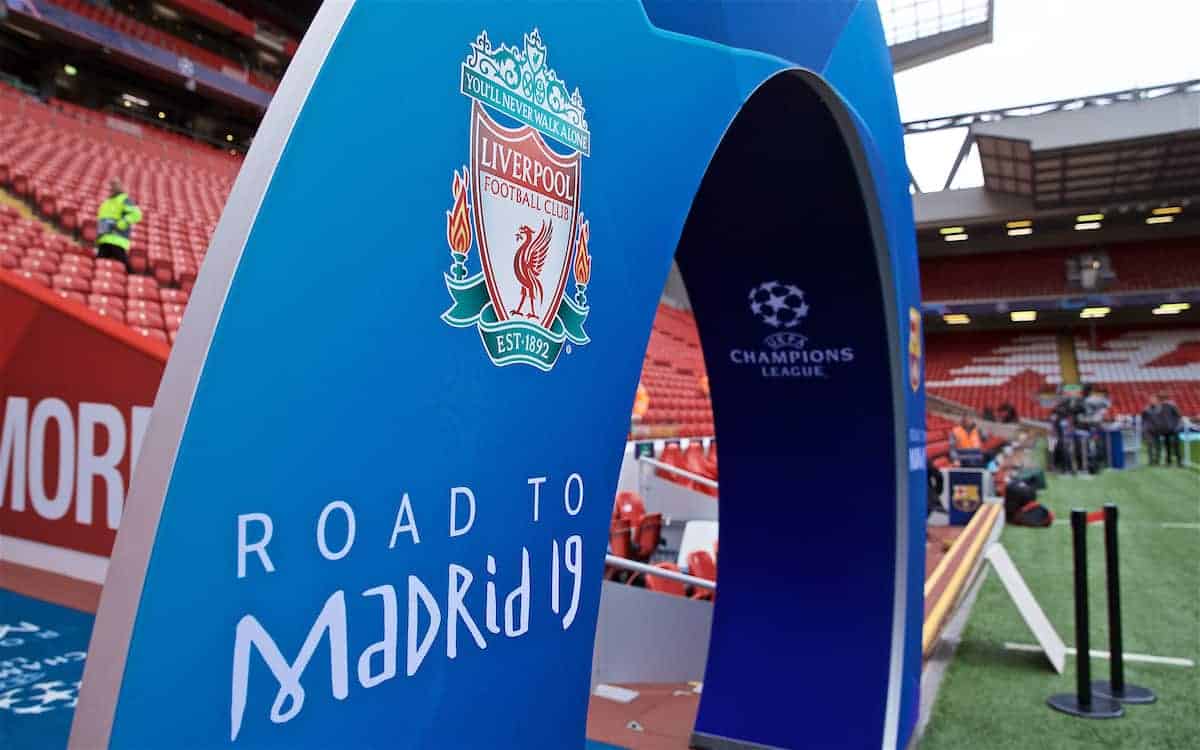 Liverpool will go to the Champions League final. Again. Liverpool will be in Madrid. Keep telling yourselves, on repeat, Liverpool are going to the Champions League final.
Just 12 months on from Shevchenko Park we will be at it again. Seriously, get your heads around it. It will take a while.
Tottenham await. Quite frankly, now, nothing matters.
Liverpool are going for six. It's those bloody scousers yet again. Spoiling the party, overstaying their welcome.
From doubters, to believers. From Champions League finalists…to Champions League finalists. Drink this in. This is why we love football, and why we love Liverpool.
'You may say I'm a dreamer,' John Lennon once sang. Now, the dream continues, blissfully on. Welcome to the new dawn.