Guinea manager Paul Put has claimed Naby Keita's injury has "changed" following further tests, and that he could even make the Champions League final.
Put is unsurprisingly desperate for Keita to recover from his adductor injury in time for the Africa Cup of Nations in June, given the midfielder's importance to Guinea.
But Jurgen Klopp has previously cast doubt over the 24-year-old's involvement, explaining at the beginning of May that it was "bad news for us and bad news for Guinea" as the No. 8 was ruled out for "at least two months."
This stance has already been criticised by Put, who insisted he would be seeking a "second medical opinion" with a doctor Keita is familiar with in Switzerland.
And if the Guinea boss' comments this weekend are to be believed, this has had the desired effect, with Put now claiming his key man could be back in training in two weeks.
"He consulted his doctor in Switzerland as I said at the beginning. He is in treatment with his doctor," he told Foot224.
"It is said that he will maybe in two weeks [be ready] to resume [training] with the group.
"It is even possible that he is in the group for the Champions League final if what I have been told is true.
"We will see. That's the news that I got."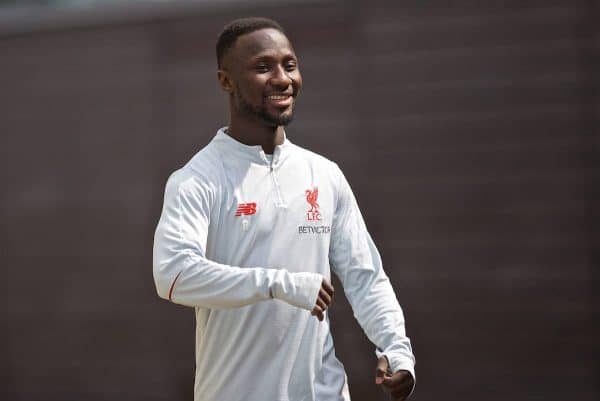 Put added that Guinea would "wait and remain realistic," and that "this is not the time to scream or panic. You have to wait and see how it goes."
The Belgian is set to announce his squad for the tournament in Egypt of May 27, but said further alterations could be made beyond that date "because we still have questions about some players."
It is wise to question the veracity of Put's claims at this stage, particularly given Keita has already been evaluated by Liverpool's medical staff, but they are certainly interesting.
Klopp has been consistent in ruling the midfielder out for the clash with Tottenham in Madrid, and even if he returns to training in two weeks' time he would not be ready in time for the final.
The hope is that Guinea's eagerness to include Keita in their Africa Cup of Nations squad, as undoubtedly their best player, won't risk his long-term fitness.
Last summer, a half-fit Mohamed Salah joined Egypt for the World Cup despite suffering a shoulder injury in the Champions League final loss to Real Madrid, and took longer to get back up to speed as a result.