Jurgen Klopp has described himself as Liverpool's "reserve tank" during games, as he explains why he is so animated on the touchline.
The Reds manager has gained both admirers and critics for his spirited approach in the dugout, with his natural charisma and energy endearing him to the Kop.
In the past, Klopp has found himself in trouble for confronting referees and fourth officials, while in December he was fined £8,000 by the FA for running onto the pitch after Divock Origi's winner in the Merseyside derby.
Usually he can simply be found roaring his side on, both positively and negatively, and in an interview with Western Union, the 51-year-old has revealed why.
"There are two reasons why I am so energetic on the sideline," Klopp explained.
"One is my character, obviously. I'm already much calmer than I used to be, to be honest.
"I'm kind of the reserve tank for the boys. If you feel the energy level goes a bit down, then I'm still there and can kick their butt or whatever. Whatever they need in this moment.
"It's better to be angry with me than to think 'oh, it's too intense today', so you always need something like a response, I needed that as a player as well.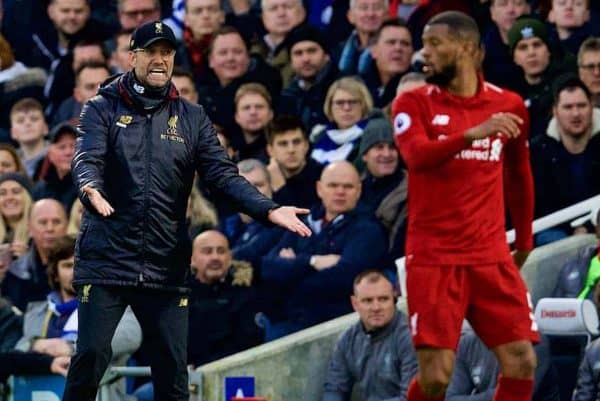 "So I think the boys are used to it, because if I give credit or some compliments I always look in exactly the same way as when I shout something not so positive on the pitch.
"That's the problem with my face, but they are used to it!"
While it may prompt a backlash from opposition supporters, and sometimes managers, Klopp's influence on the touchline is key to Liverpool's success.
His description of himself as "the reserve tank" is both brilliant and apt, and many players have commented in the past how his booming presence off the pitch can lift them on it.
Klopp is a rare breed of manager, and he undoubtedly should be cherished.