Liverpool brought in throw-in coach Thomas Gronnemark last summer, and Jurgen Klopp has revealed how the Dane has provided 18 "massive" solutions.
The Reds made the surprise, and bizarrely criticised, decision to bring in Gronnemark on an initial six-month deal ahead of the current campaign.
In November, this was extended to the end of the season, with the former world-record holder for the longest throw-in impressing Klopp with his consultancy work at Melwood.
Andy Robertson explained shortly after Gronnemark's arrival that he had already "gained about six metres" on his delivery, but more important to Liverpool is his input in creating opportunities with shorter, faster throws.
Klopp has previously said how Roberto Firmino is "involved to get the ball or at least open up a gap" in the majority of throw-ins, and this is illuminating.
Now, speaking to journalists including the Liverpool Echo's Ian Doyle in praise of his backroom staff, the manager attested to Gronnemark's influence.
"We brought in Thomas and it changed our throw-in game completely!" Klopp enthused.
"It's not obvious because when people talk about throw-ins they think it's a long throw-in and you head it in.
"Now we have 18 [different] throw-ins in other areas and we want to have the ball after these throw-ins.
"It makes no sense if you have a throw and then after comes a 50-50 situation. So how that improves is massive."
This is an interesting insight from Klopp, who added that "so many details make it all," with throw-ins simply another invaluable asset for a side set to contest the Champions League final next Saturday.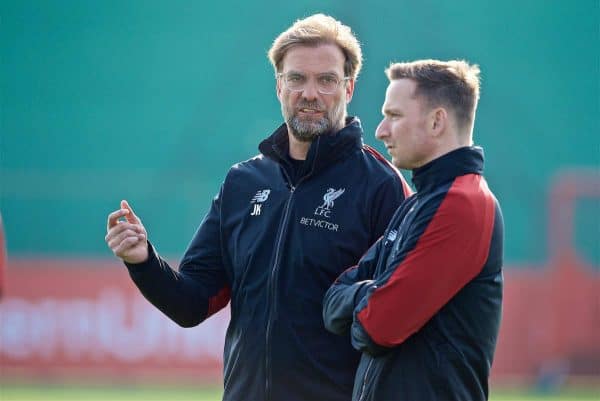 Klopp also praised his new assistant manager, Pepijn Lijnders, who returned to the club ahead of the current campaign after a brief spell in charge of NEC Nijmegen.
Speaking to the club's official website during the warm-weather training camp in Marbella, the Dutchman said that reaching another Champions League final—after he missed last year's—"means the world" to him "because it's with Jurgen."
The feeling is clearly mutual, with Lijnders making a huge impact on Klopp since taking over from the departed Zeljko Buvac.
"I could write a book about him, about what a big influence he had, about what a fantastic young—I still don't know what his title is—assistant manager!" he continued.
"What a fantastic young coach he is, what a lively presence he is.
"How big the influence of his optimism is and how lively he is on the training pitch. It is just a fact.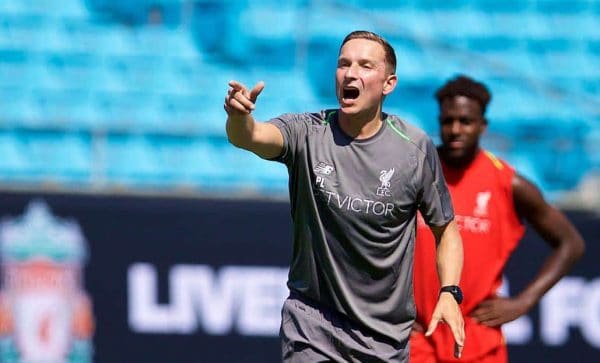 "I was like that when I was young and I am not like that any more, that's how it is.
"You cannot use the [same] words always and again, so it gives me the opportunity to watch and to go in the right way."
Head of nutrition Mona Nemmer, goalkeeping coach John Achterberg and his assistant Jack Robinson are also name-checked by Klopp, with it clearly a collective effort from Liverpool's backroom.
Though he is the figurehead, these experts serve as Klopp's support team, and are clearly hugely important to the Reds.