Jurgen Klopp has vowed to not sacrifice his ideals as Liverpool seek their sixth European Cup when they take on Tottenham in the Champions League final.
The Reds are set to return from a short break on Monday to fly out to Spain for a week-long training camp, as their preparations for the decider begin.
It will be the first all-English final since Man United met Chelsea in Moscow in 2008, and the 173rd time Liverpool have taken on Spurs in their competitive history.
As such, predictions could be easily drawn for this tie, and as familiar foes it could prove to be a cagey clash as neither side risks exposing their weaknesses in Madrid.
Liverpool have shown few in a remarkable campaign, however, and speaking to UEFA ahead of the final Klopp insisted the Reds would still "play LFC football."
"There are no easy games. In the Champions League there are no easy games, so why should the final be easy? Certainly not," he said.
"So far we've always used our experience in these moments, during every moment in our season.
"That's what we have to do. We have to play the football we stand for. We have to play LFC football.
"That's the plan, and then it will still be difficult, but it was difficult in all the other games as well.
"We know that already, so why should we think too much about it?
"If we are really at our absolute top level then we are a difficult team to play against, but we know Tottenham are as well."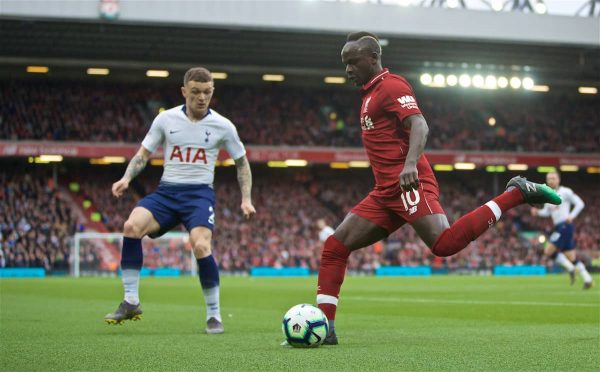 The manager is right to pay respect to Tottenham, despite their finishing 26 points below Liverpool in the Premier League and losing both of their meetings 2-1 so far this season.
But he is also wise to approach the game in the same way as any other, as the mental pressure of following up on last year's 3-1 loss to Real Madrid in the final could be a factor.
Instead, Klopp recalled a saying from his native Germany, "all the best things come in threes," and how Mainz gaining promotion in his third season can be mirrored with triumph in his third European final at Liverpool.
He also praised the impact of Alisson and Virgil van Dijk since joining the club last year, but also name-checked Fabinho and Xherdan Shaqiri as "very important parts of the team, too."
"They are not at the top of their game, but they've made important steps in their development. The journey is not over, not for anyone," he added.
"This is why we feel like we are only at the start, and that there is still a lot to come."