Liverpool may have relinquished their 'unbeatable' reputation, but Jurgen Klopp's side proved their undeniable mentality to fight back and defeat Barcelona.
On a night which it felt as though Liverpool challenged fate itself and won, this Liverpool team, with endless reserves of character, will and determination, sent shockwaves around the world with an earth-shattering performance against Barcelona.
In the Brendan Rodgers era, 'character' became a cliched word used on a weekly basis.
True character is a much rarer beast: fleeting in appearance, demanding in its requirements.
Klopp's team have it in spades.
For those who watched around the world, this was one for the true believers.
Nikola Tesla once declared that if you wish to find the secrets of the universe you need to think in terms of energy, frequency and vibration.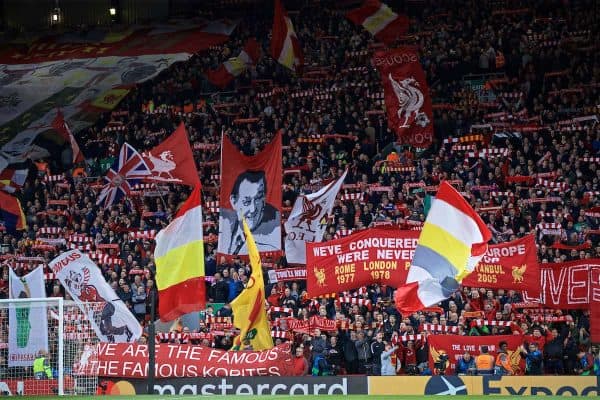 Those secrets were on full display at Anfield, as a football team, a manager and a stadium of the faithful tuned into the same frequency in a devastating display of unity of purpose; collectively they dialled the frequency up to red.
Red noise and red energy flowed like waves onto the pitch, reaching a new crescendo with each new feat.
Many words have been written about the power of Anfield but this was a night in which myth and legend paled in comparison to the reality unfolding before our very eyes.
Anfield was a cauldron. Every force has an equal and opposite reaction and as the Reds inflated into giants so did Barcelona retreat into themselves.
For Luis Suarez and Philippe Coutinho, it felt like hubris: their inability to believe in Liverpool led them to leave, yet they were ultimately extinguished by Liverpool's unquenchable belief.
Thus, a Barcelona team featuring arguably the 'most fearsome front three in world football' became nervous wrecks as the Reds wrested control and claimed centre stage.
By game's end, the pitch had opened up and consumed them. In their place new godlike figures emerged.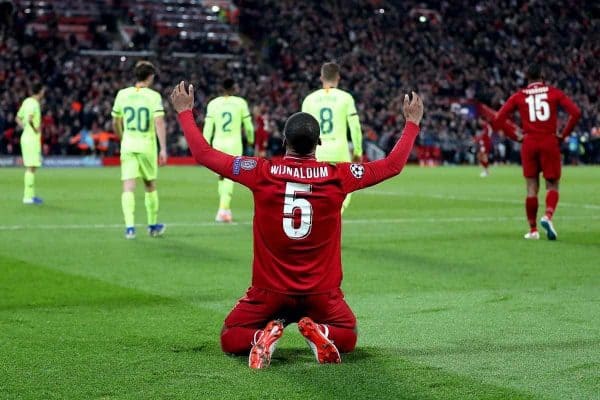 Gini Wijnaldum channelled the legend of Istanbul with two goals in three minutes, the second a leaping, powerful header which was Gerrard-esque.
When the Dutchman skinned two Barcelona players late in the game, he was now simply adding gloss to a new and storied chapter: Gini the giant-killer.
Yet he was not alone, for cometh the unlikely hour, cometh the unlikely man: Divock Origi.
Not only did he claim the all-important opening goal, he and Trent Alexander-Arnold combined to pull off the must devilish display of cunning since Odysseus cheated death itself.
Add this game to the list of European comebacks and season-defining late goals Origi now keeps in his back pocket, and much to the sudden concern of every Liverpool fan the cult figure has a contract which is running out.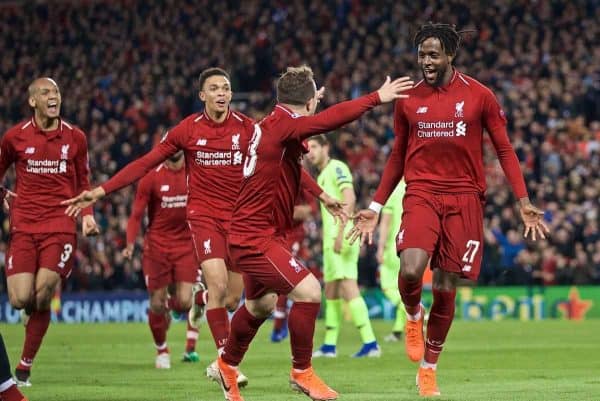 Sign him up now, for the fortunes of this man are somehow inextricably wrapped up with the fate and destiny of this Liverpool team.
No one can fully comprehend it and that is why we love it so.
Yet singling out names, legends and idols on such a night feels wrong for this was a night the team shone and the team itself, in turn, felt merely an instrument of the people.
This was backs to the wall, chips down on the ground: a storm of circumstance and furiously bad luck.
Liverpool rode their way out of the storm riding a tidal wave of emotion and heart.
It was a night which made you question whether the players, yes even Wijnaldum and Origi, are anything but a mere vessel for our hopes and dreams.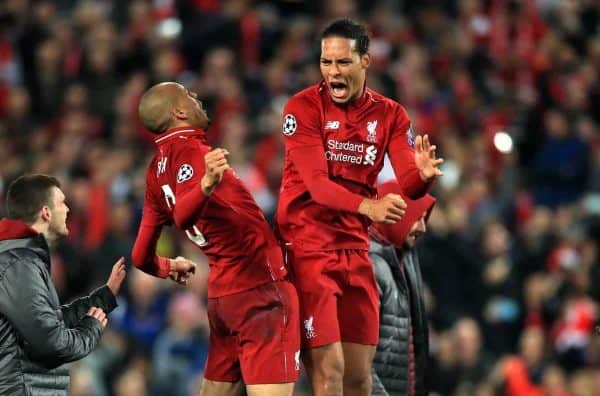 If you tuned into the correct frequency you could for a moment believe there were no individuals, just an almighty red mass, powerful and ascendant in its glorious union.
It is in moments such as these football and sport can transcend into a metaphor for life: the impossible is possible, no challenge is too great, no obstacle insurmountable.
Logic and reason were locked outside Anfield, where perhaps they still remain, no doubt, puzzled over how they were defeated by the power of the collective and forces not fully understood.
On that hallowed green turf, equal parts memorial, cathedral and colosseum, a new legend cast its light on the walls.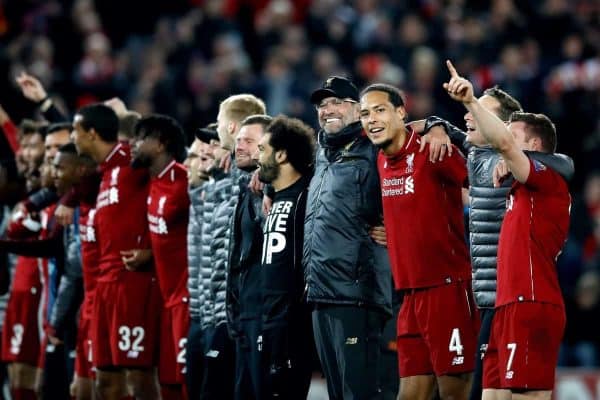 Liverpool were so nearly The Unbeatables this year, but they have instead become something not quite as flawless yet infinitely more powerful.
Their mentality is monstrous, their actions courageous.
This team has become The Indefatigables; Jurgen Klopp's Undeniables.
They have ignited an unquenchable beacon on Merseyside and around the world, to find themselves asking: next insurmountable task please…?