Liverpool need to score at least three times against Barcelona—but must likely do so without their full-strength attack in place.
A chastening scoreline didn't reflect the entirety of the Reds' performance at the Camp Nou, but 0-3 is the mountain to overcome nonetheless.
Jurgen Klopp's men will go out with belief and assurance, but they might have had a little more of both with a full-strength lineup.
Instead, key striker Roberto Firmino is confirmed out, top scorer Mohamed Salah remains a doubt and in-form Naby Keita is also injured after a recent run of scoring form.
The boss will have to come up with an alternative plan of attack, utilising different personnel or tactics to score three times without reply—or more if Barca break through themselves.
Here we identify the best likely approaches the Reds can make and where the goals might come from in the absence of Bobby and Mo.
Mane the main man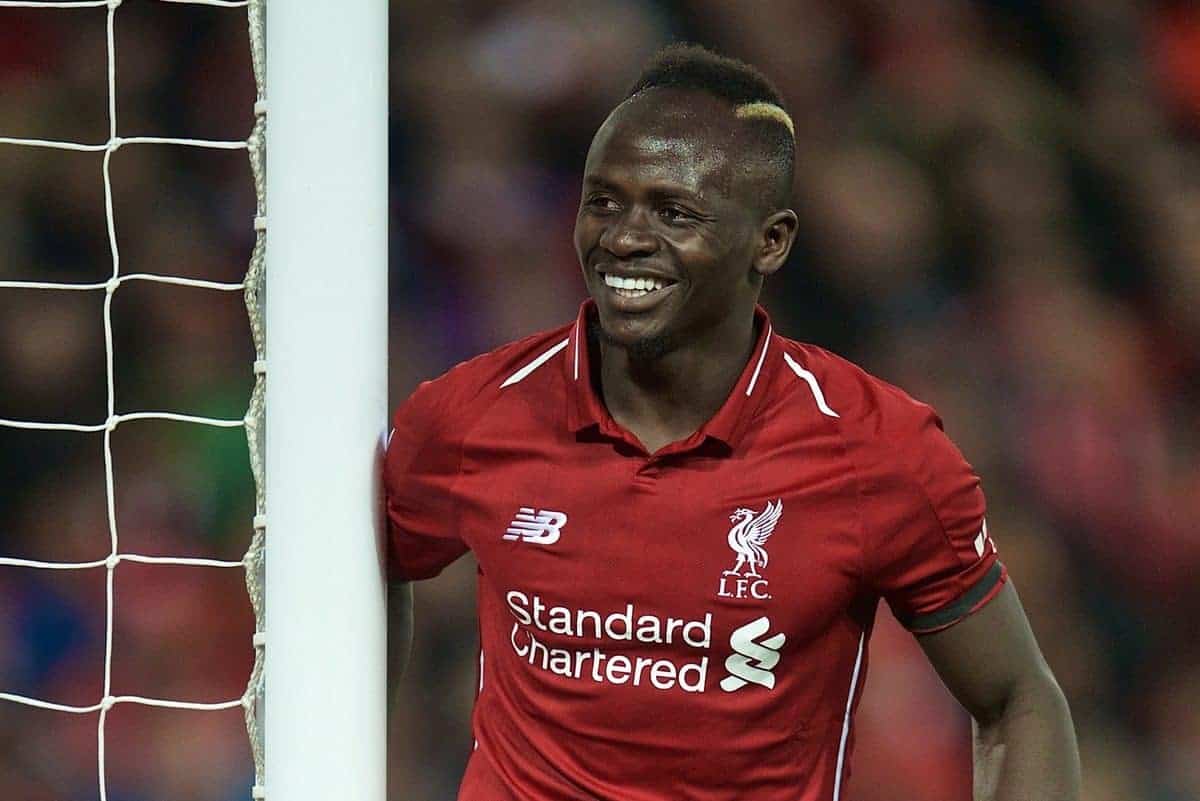 All eyes on the Reds' No. 10. Sadio Mane is likely to be the only one of the regular forward line in the starting lineup and he'll be the primary hope of the Kop.
That's with some reason; he has 24 goals this term, his best haul for the Reds after a 20-goal campaign last time out, and has scored in each knockout round in Europe so far.
Added to that, his recent form at Anfield has been immense: in the last 11 home games in all competitions, he has scored in eight of them, totalling 11 goals.
It's entirely possible he starts the second leg leading the line, in Firmino's usual position as the Reds' centre-forward. Even if he starts from the left, he needs to be the outlet, creative hub and a clinical presence.
Good aerially, confident and capable of shouldering responsibility, Mane needs to be on top form and there's plenty of reason to suspect that will be the case.
Which backup promoted?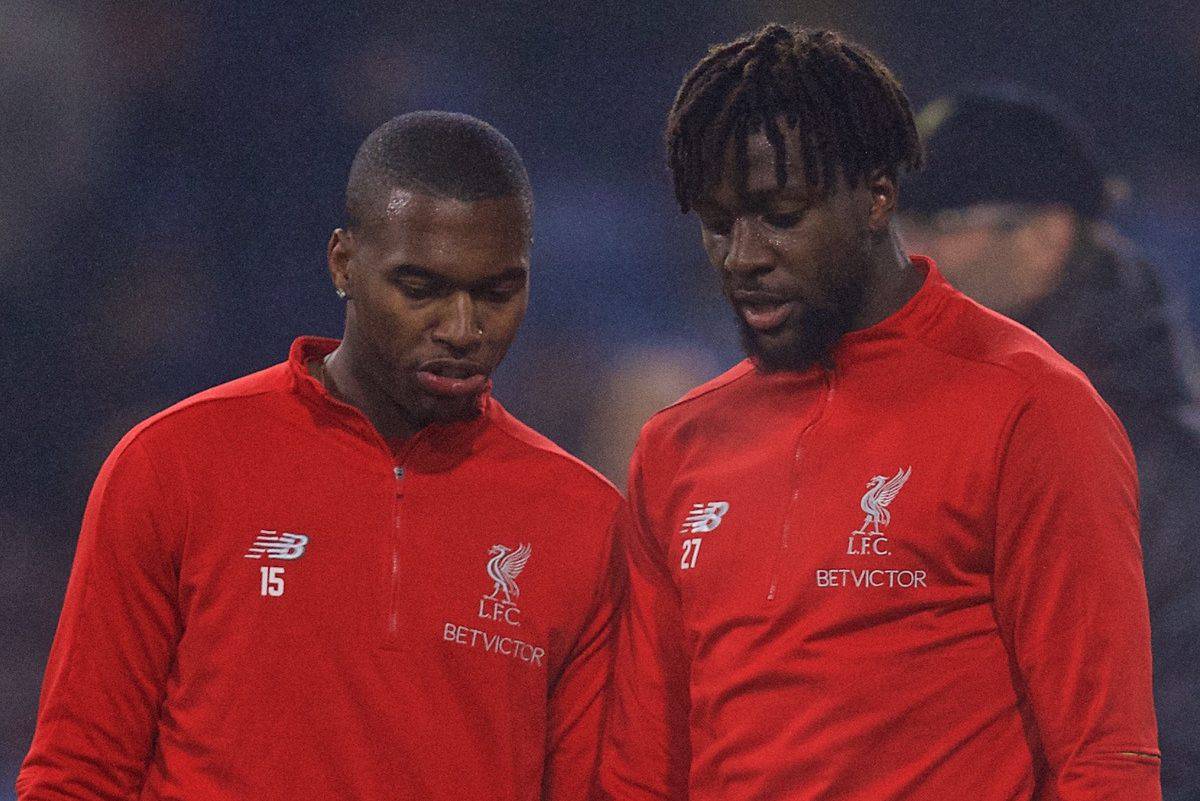 There's a decision to be made by Klopp not just in terms of personnel, but for the system.
Will it be the usual 4-3-3, offering room to drop the striker deeper into a diamond? Or an outright change to 4-2-3-1/4-4-1-1, trying to get support to a central striker.
The starting formation will dictate which bench striker might start. In the latter system, Daniel Sturridge might well be a good bet for the Reds to go with if his fitness permits.
Sturridge has started the last two league games, not scoring but putting in a reasonable shift and showing good movement and use of the ball at times vs. Newcastle.
Divock Origi made the telling impact, yes.
But he's more effective as a bludgeoning late weapon than as a starter, expected to be involved in patient build-up play.
The Belgian will surely only be used as a left-sided forward in a 4-3-3 if he gets the nod to start, with Mane central and a yet-to-be-determined face on the right.
But if Klopp wants Xherdan Shaqiri in the lineup, a change in formation might be the right way to go—so it could be Sturridge who leads the line from kick-off as the penalty box presence for the Reds.
Origi can be kept back for the fear factor and late surge late on in the match, should the Reds be a goal short of their target heading into the latter stages.
Set-piece prowess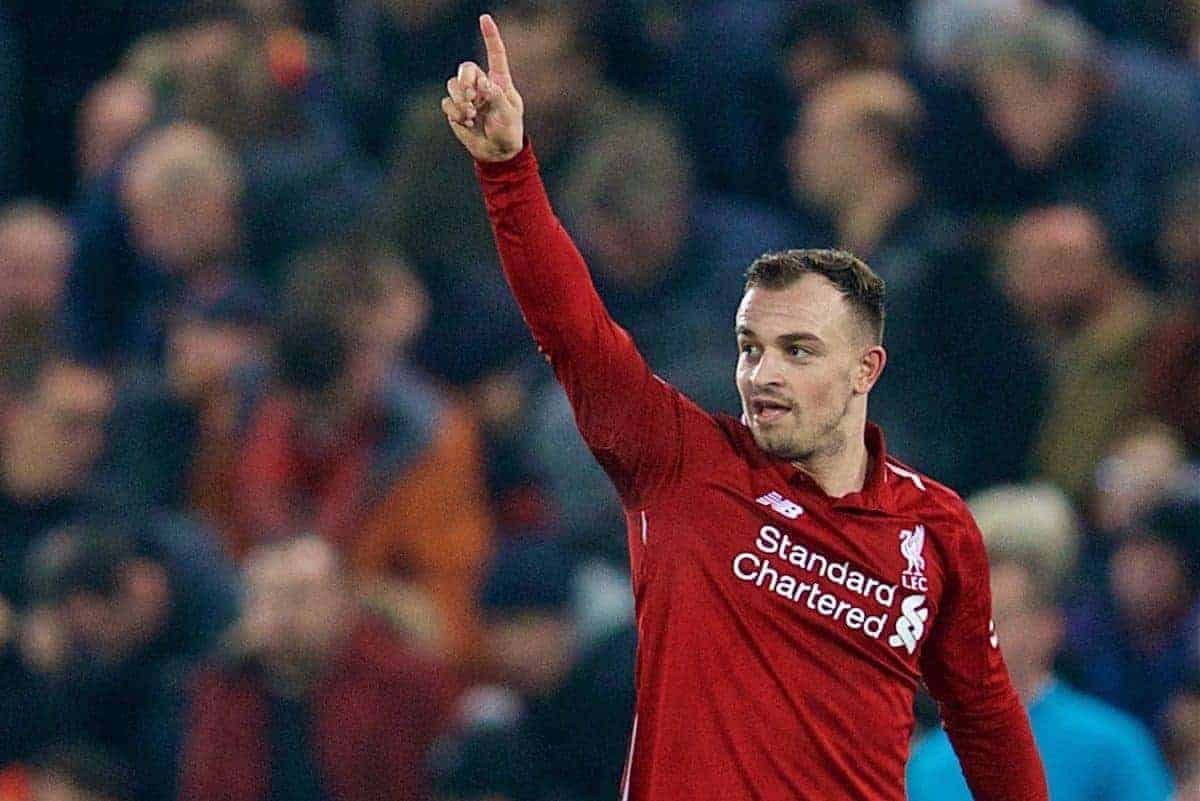 Speaking of Shaqiri, there's a very good reason to have him in the starting XI.
Without two key forwards, set pieces will become ever-more important for Liverpool; they've been largely excellent this season at deliveries from corners and free-kicks—scoring the most from these situations in the Premier League by far—but in the first leg against Barcelona that was not the case at all.
At Newcastle it was much better, with Trent Alexander-Arnold back in the team and, later, Shaqiri providing the match-winning delivery off the bench.
Perhaps it's time for the Reds to gamble a little here and play the odds in their favour: start the duo down the right, and look to give Virgil van Dijk, Mane and Co. the best possible ammunition off set plays.
It cannot be overlooked as a route to goal, given the Reds will have superior physicality and height across the two teams and will be lacking their usual penetrative players in attack.
The Swiss attacking midfielder is capable of finding a clever pass or long-range shot, too, even if he's short of rhythm or touch due to little game time of late.
Ox blast from the bench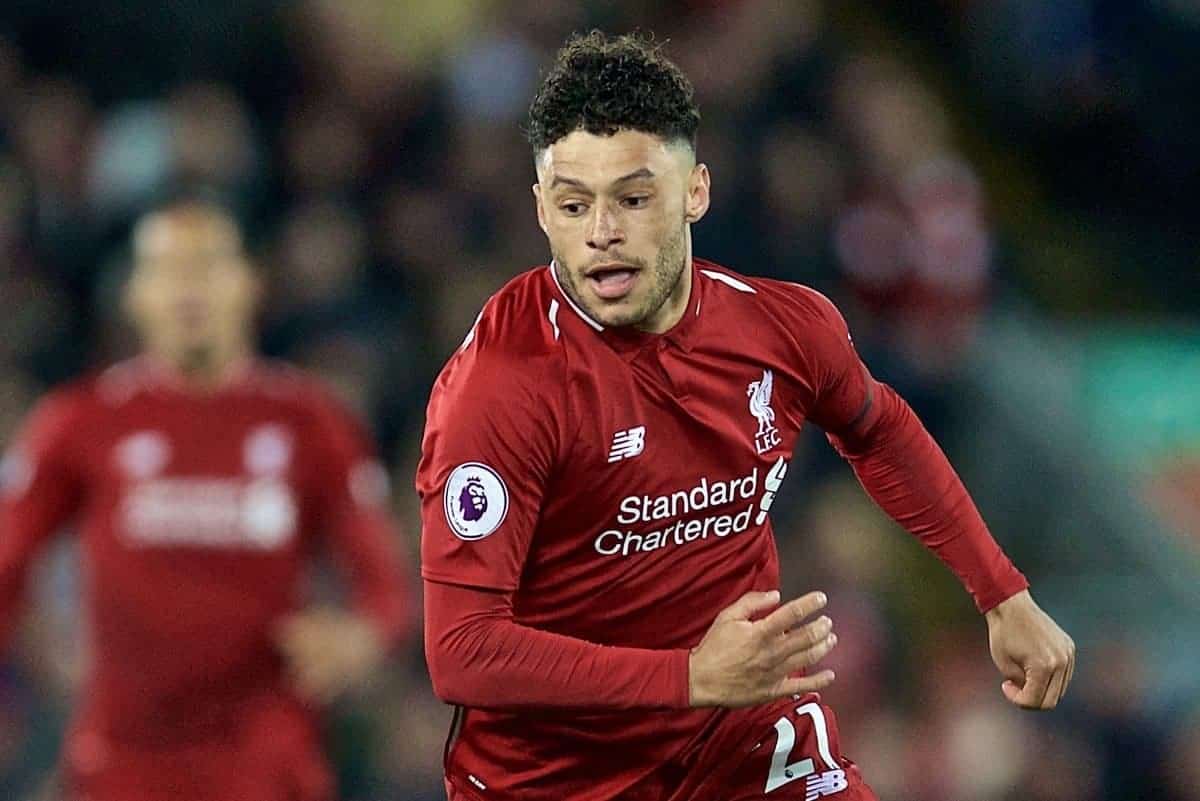 In truth, this isn't likely to be anything more than a 20- or 30-minute push at the most.
But if Liverpool are in that "need one more" territory as the game ticks towards the last quarter, Alex Oxlade-Chamberlain might well be a great option off the bench.
With Keita out, too few players in the midfield options are capable of carrying the ball 20 or 30 metres and running into the box—and he has a hell of a shot on him, too.
Don't expect miracles, but if the passing approach hasn't worked and filling the box on set plays hasn't yielded enough, Oxlade-Chamberlain represents a different method of putting pressure on Barcelona's midfield and defensive lines.
He may just have a big role to play in a short burst of time.
Gini reprising his role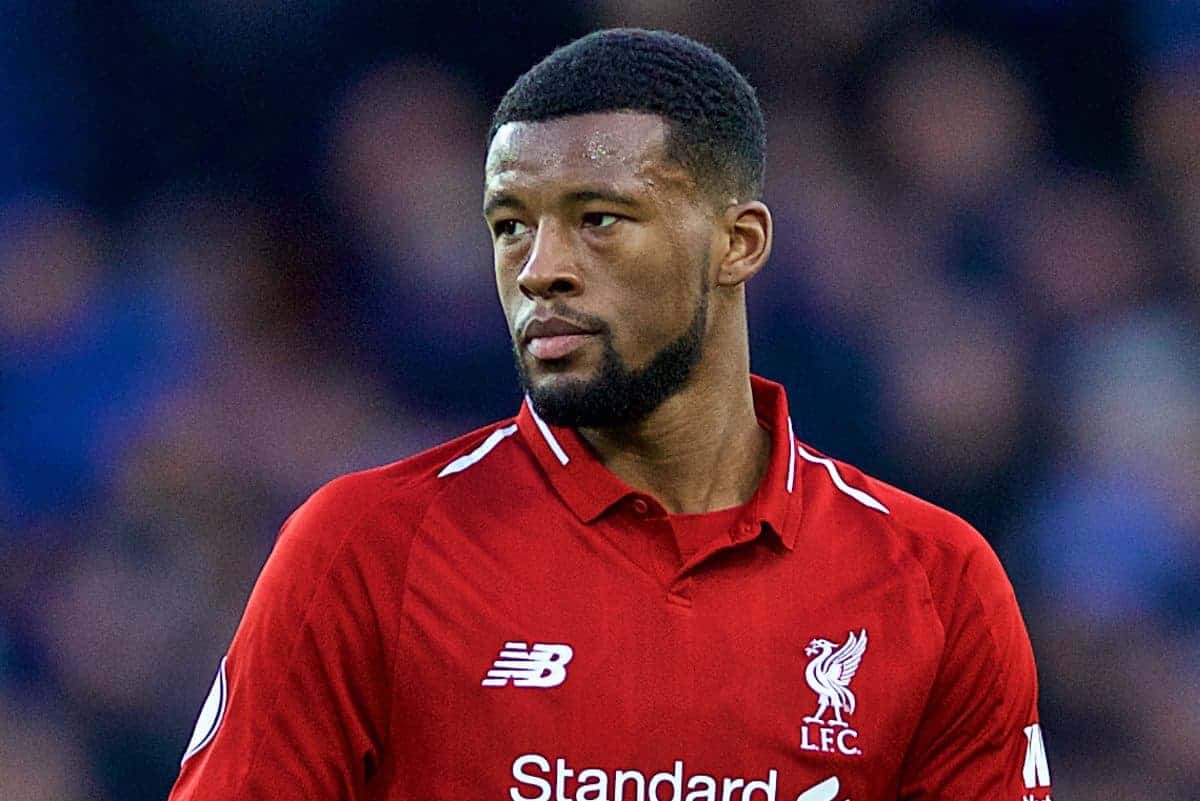 Ok, this didn't go so well in the first leg. Gini Wijnaldum didn't a shot away, didn't trouble the centre-backs with runs across the near post or anything similar.
But there's something to be said for second chances and familiarity, and Liverpool look woefully short of options at present.
Perhaps, whether from the start or as an in-game change, Wijnaldum will have to take up that false nine role once more and look to offer powerful driving runs into the area or even more closing down of the back line.
Perhaps Klopp hedges his bets: Sturridge up front, Gini behind, Mane and Shaqiri wide—essentially the exact role, in the exact system, that Wijnaldum is currently operating so successfully in for his national team.
Wijnaldum has goals in his game and is one of the most committed, technically gifted and versatile players in the squad. He needs a big performance after a quiet few weeks, though.
Whether it's the Dutchman or another, someone in the midfield line is going to have to step forward and come up with something big in the final third on Tuesday night.
Potential wildcard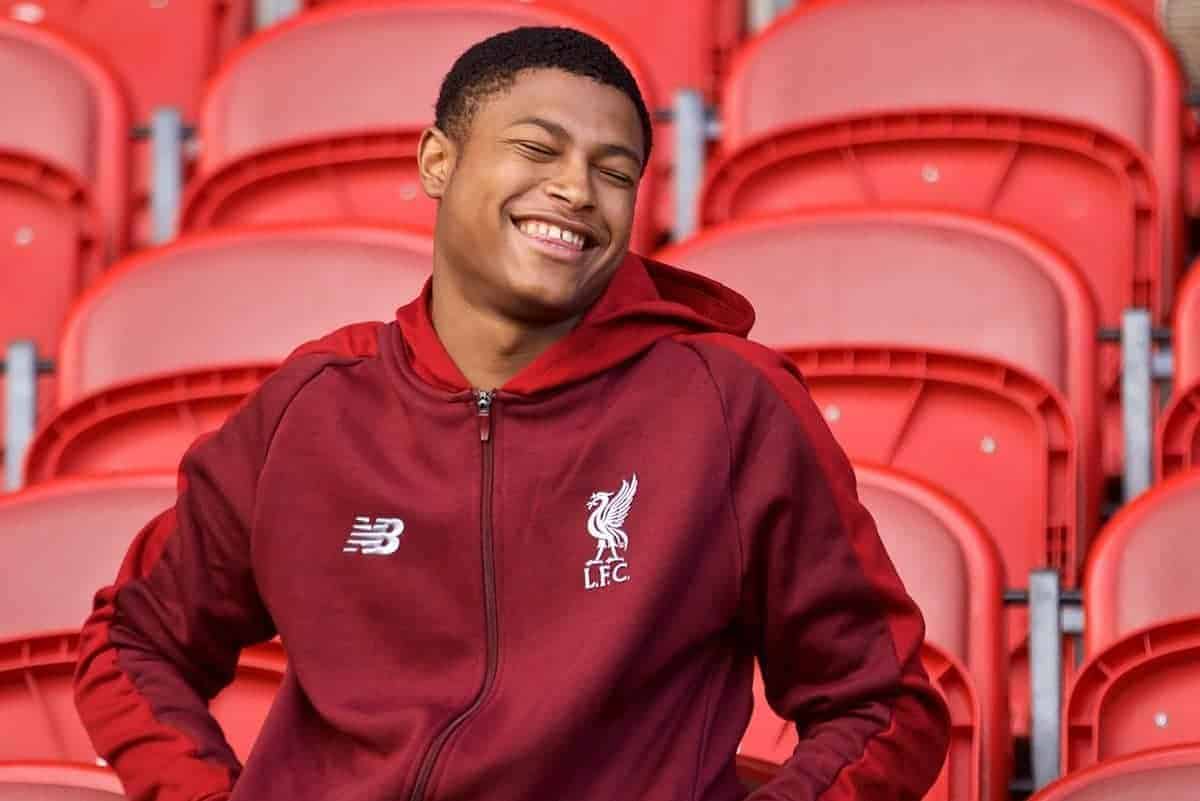 Last ditch saloon? Consider this: if Salah and Firmino both miss out entirely on the matchday squad, the Reds will have one bench spot left over.
Regardless of the 11 picked, unless three defenders are selected to be sub, a silly choice in truth considering the likelihood so many are needed, there's going to be room for a gamble.
Alisson, Mignolet, Gomez, Trent, Matip, Lovren, Van Dijk, Robertson, Milner, Henderson, Fabinho, Wijnaldum, Oxlade-Chamberlain, Shaqiri, Sturridge, Mane, Origi.
The 18th man can be a third defender in Albero Moreno (or Moreno in and a fourth centre-back in Dejan Lovren comes out), Adam Lallana (no sign of him being fit as yet) or a young forward.
Rafa Camacho is one option, Rhian Brewster the other.
Take your gamble, and they may still go unused, but it's surely the best bet to have one more potential goalscorer on the bench, who might just put the most absurd of fairytale endings on a comeback challenge which is already in need of a legendary night.