Tottenham have issued "indefinite" bans to three supporters who listed their Champions League final tickets for sale, in a stark warning to Liverpool fans.
EDIT: BBC Radio Merseyside report that Liverpool have identified five supporters who have listed tickets for resale, with an investigation underway.
Spurs take on the Reds in Madrid on June 1, with both clubs receiving an allocation of just 16,600 seats for the 68,000-capacity Wanda Metropolitano stadium.
UEFA's decision to again present the majority of the available tickets to their corporate 'family' has been widely criticised, with Spirit of Shankly's Joe Blott telling Sky Sports that "it's outrageous that the football fan is being squeezed out."
Given the sizeable demand for tickets, the financial temptation to 'sell on' for those fortunate enough to be successful in the ballot would be understandably high.
But both clubs warned supporters that they would be banned from any future games, and now Spurs have followed through with this.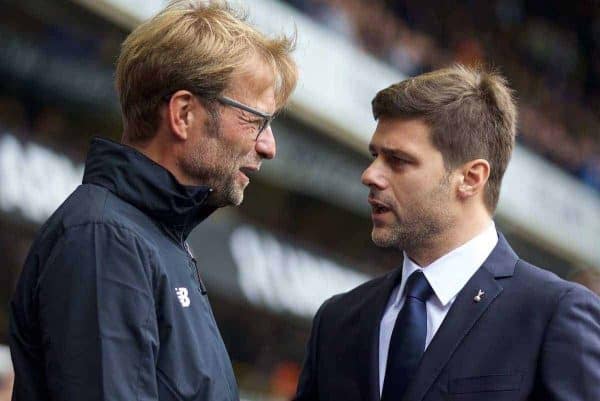 In a statement on their official website on Tuesday morning, Tottenham confirmed they had "issued indefinite bans to three season-ticket holders" who had offered their tickets "on a secondary ticketing platform."
"We wish to remind all our supporters that any ticket purchased is for the sole use of the individual that purchases it from the club," they continue.
"Transferring or selling tickets on unofficially breaches our terms and conditions and is against the law.
"We shall look to take the strongest possible action against anyone found to be engaging in such activity—including indefinite season-ticket bans."
Most importantly, the statement urges: "Please do not ruin one of the biggest occasions in the club's history by selling on your ticket and profiteering from fellow Spurs fans."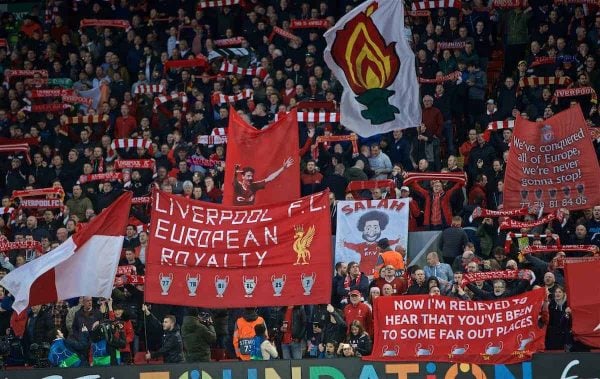 This should, in turn, serve as a warning to Liverpool supporters who were able to purchase tickets, with the club reminding last week that "selling or offering to sell tickets without the permission of the club is a criminal offence."
"LFC also intends to impose sanctions on any supporters found to be selling tickets through unofficial secondary ticketing sites," Liverpool's own statement continued.
"Sanctions could include ticket-buying suspensions and indefinite bans from Anfield."
It was reported that tickets on one resale website on Friday morning were on sale for prices ranging from £2,800 to £35,000.
On Sunday, Liverpool confirmed plans for a live screening of the Champions League final at the The Auditorium Liverpool, Space by M&S Bank Arena and the convention centre.
Tickets for the event are available now for those unsuccessful in the ballot for Madrid, and can be purchased here.