As if a derby winner against Everton wasn't enough, Divock Origi went and scored some of the most important goals for Liverpool as they triumphed gloriously in the Champions League.
The players will tell you that's it isn't all about the goalscorers, but in many ways it really is, and Origi's goals came at vital moments.
They will secure his place as a Liverpool cult hero, regardless of where his career takes him next, and he joins a long list of players who are fondly remembered by fans for various reasons.
Origi is in good company, and here are some other players who can be classed as cult heroes. Everyone will have their own.
Igor Biscan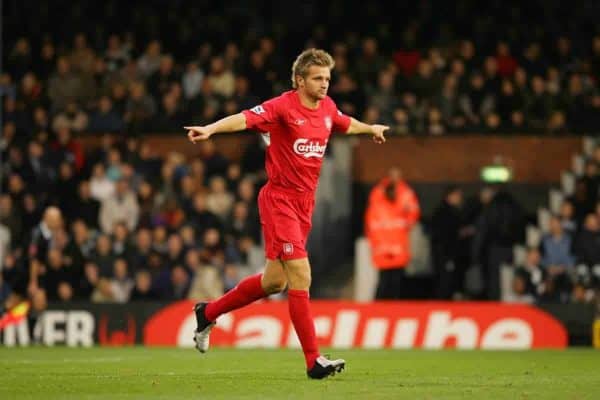 The Croatian's cult hero status comes mainly from his final season at Liverpool where he was part of the club's run to the Champions League final, which they ultimately won though Biscan remained on the bench.
On joining the club he was used sporadically by Gerard Houllier as a defensive midfielder, and then at centre-back, but returned to a backup role in midfield under Rafa Benitez.
He featured in every knockout game on the way to the Istanbul final, playing all but four minutes in the two-legged ties against Bayer Leverkusen, Juventus and Chelsea.
Titi Camara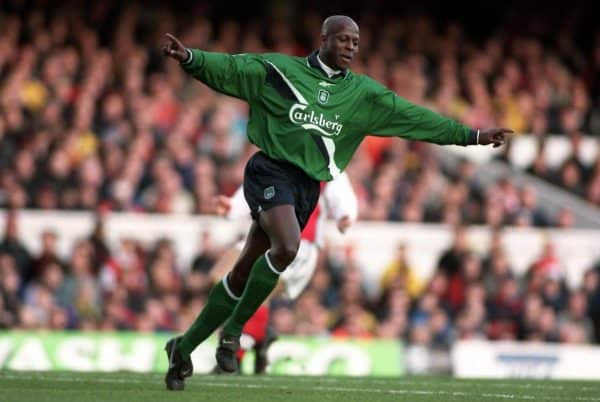 When looking through this list of players, there are few that define cult hero quite like Titi Camara.
Not the best player on the team, but not the worst. Not a regular but someone who makes an impact and has some connection with the fans that can't quite be described.
A winner against Arsenal, and a goal against West Ham the day after his father had passed away.
Fabio Aurelio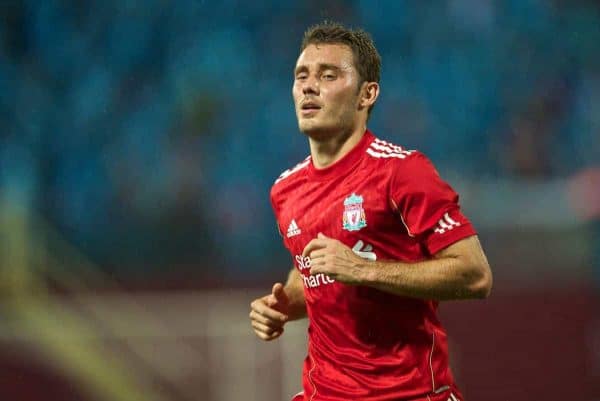 Liverpool's best left-back of the pre-Andy Robertson Premier League era, if only he could have stayed fit.
A free-kick king and a player who was good enough on the ball to be trusted to play in midfield on occasions.
He wasn't the traditional bombing Brazilian full-back, but he made enough of an impact at the club to become a cult hero.
Free-kicks against Chelsea and Man United helped.
Andrea Dossena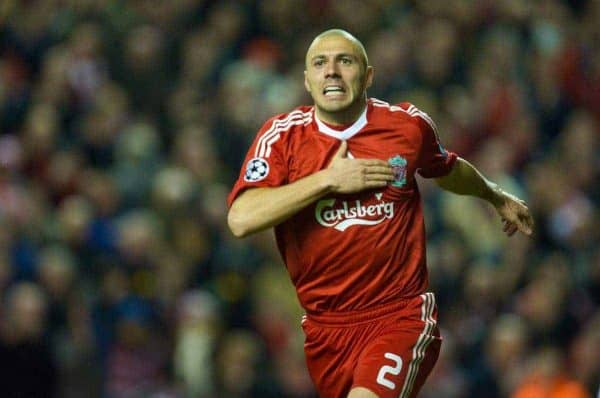 Another left-back—not of the same type or at the same level as Aurelio, but one whose first and only goals for Liverpool came within the same week against two of the biggest teams in Europe.
March 10, 2009 – Real Madrid: Replaced Fernando Torres late on, and playing in front of Aurelio he got on the end of a Javier Mascherano cross to make it 4-0.
March 14, 2009 – Man United: Latches onto a Pepe Reina long ball over the defence before coolly lobbing Edwin van der Sar.
Bruce Grobbelaar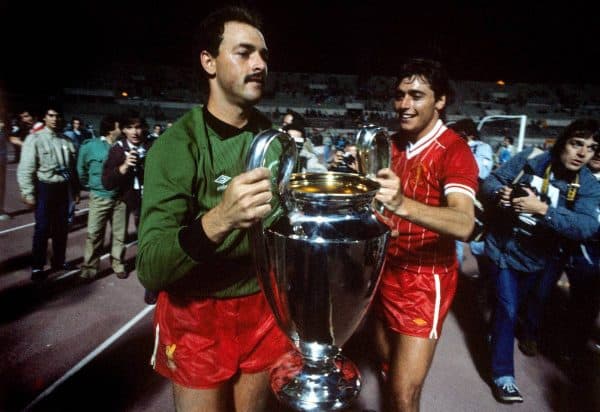 The wobbly-legged eccentric goalkeeper makes this list of cult heroes due to his unique style, which meant he would also have been a good fit in today's game.
More than just a shot-stopper, Grobbelaar was born in South Africa but represented Zimbabwe at international level.
He won a total of six league titles plus one European cup during his time at the club, making 628 appearances.
Luis Garcia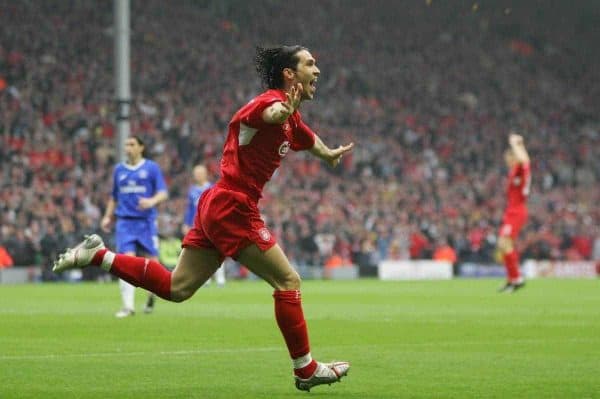 Garcia at the time was a player who drifted in and out of games and could be the most frustrating player on the pitch because of that, but when he was in the game he was the best player there.
With the passing of time the things he did are remembered fondly, and the goal against Chelsea in the 2005 Champions League semi-final is the stuff of legend.
Plus, he has one of the best songs, which always helps endear a player more to the fans.
Rob Jones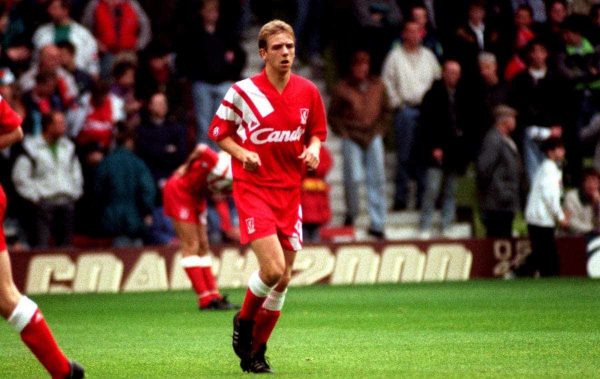 If Aurelio might have been one of Liverpool's best-ever left-backs were it not for injury, then Jones would definitely have been one of the club's best right-backs if it weren't for his own fitness problems.
Regardless of his relatively short career, when he did take to the pitch he showed enough to still go down as one of the best the club have had in the position.
And he played a lot more than the perception of him today would suggest.
He was twice included in the PFA Team of the Year, and won FA Cup and League Cup honours with the club.
Gary McAllister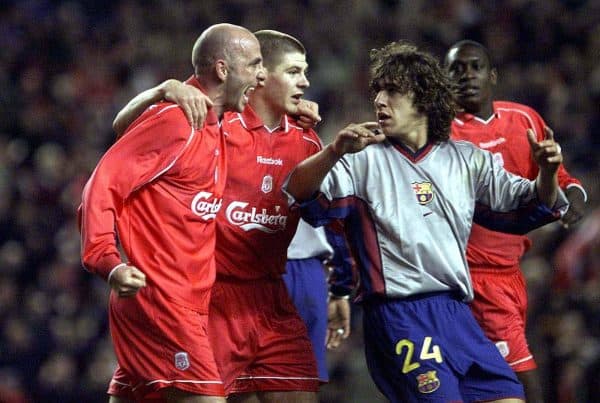 Proof that older players can still be great signings, as long as it's the right player.
Not only did he contribute on the pitch, but he mentored a young Steven Gerrard who names him as one of his biggest influences.
"He took a shine to me and helped me a lot to progress as a footballer on the pitch but also how to be humble and be a decent person off it," said Gerrard.
"So I owe Gary Mac an awful lot."
Joey Jones
The subject of one of Liverpool's most famous European Cup banners.
"Joey ate the frogs legs, made the Swiss roll, now he's munching Gladbach."
Though made fewer than 100 league appearances for the club, the Welshman was a key member of the side on the occasions he did manage to make his way into the starting XI.
In 1977, he participated in his most successful spell with the club, and became the first Welshman to win the European Cup.
Though he was part of the squad in 1975/76 season, he played too few games to be given a league winner's medal, but made up for this the year later when the side won the league and European Cup double.
Dirk Kuyt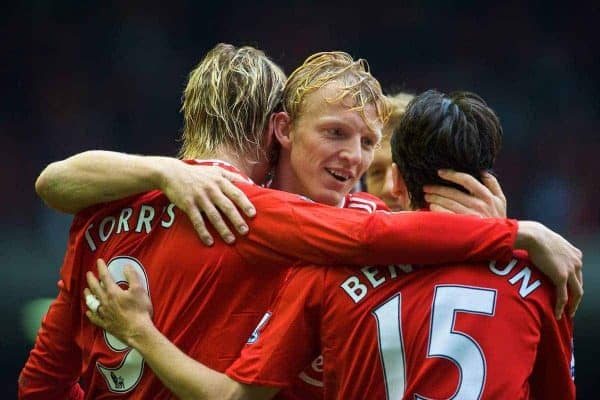 Arriving at Liverpool from Feyenoord in 2006, the tireless striker was converted into an even more tireless winger.
His move to the wing epitomised his desire to work hard for the team, even if not in his natural position, and he still popped up with important goals.
A regular on the scoresheet against Liverpool's rivals, a scorer in both finals he played in and an example to all current and former professional footballers off the pitch.
No wonder he's still revered today.
Jari Litmanen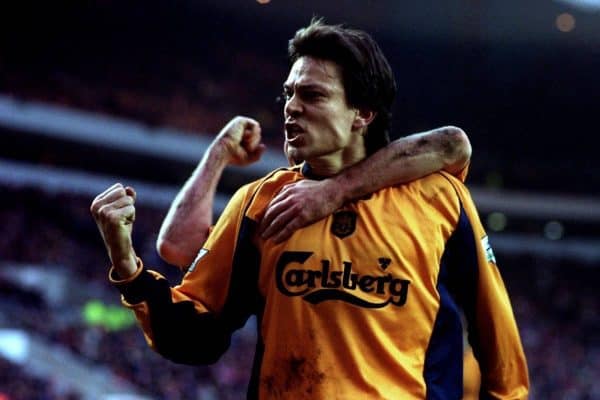 The Finnish maestro will not go down as a Liverpool great, but is one of the greatest players to play for Liverpool.
Prior to joining the Reds he was part of a legendary Ajax team, before joining Barcelona. One of the best playmakers in Europe.
"It has always been my dream to play for Liverpool," he said on joining the club.
"I have supported them since I was a child and there has been talk about me joining them before."
It didn't quite work out for him due to injury and a lack of playing time even when fit, but he seems glad he got to wore a Liverpool shirt and many fans were glad he did.
Craig Johnston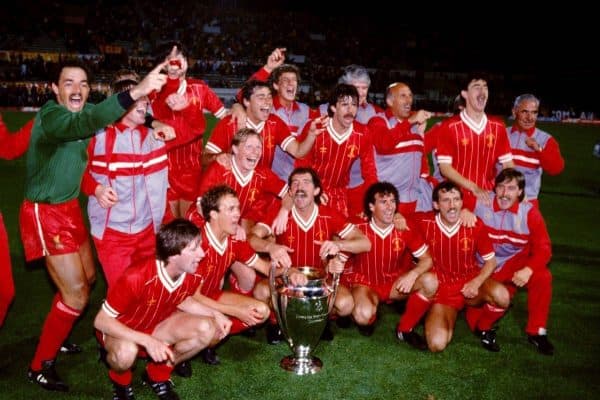 The Australian midfielder endeared himself to the fans during his time playing for the club and afterwards.
A hardworking midfielder who won a European Cup in 1984 and enjoyed his best league season as a regular part of the title-winning 1985/86 side.
He left the club in 1988 but returned to Anfield in 1989 to attend the Hillsborough memorial service having raised thousands of pounds in his homeland for the disaster appeal fund.
Though there was interest from other teams after he left Liverpool, he commented: "I'd never play for anyone else than Liverpool. The only other team I'd play for would be Liverpool reserves!"