Dejan Lovren's Liverpool future is a topic of much conversation amid speculation of a switch to Serie A, but should the Reds keep or sell the divisive Croatian?
The Reds are said to value Lovren at around £25 million, as interest from AC Milan has sparked uncertainty over his Anfield future.
It suggests that the club are open to selling the 29-year-old this summer, following five seasons at Anfield.
Few Liverpool players create conversation quite like Lovren, with the centre-back not without his admirers but also with plenty of detractors.
Opinion is predictably split over whether or not the Reds should part ways with their No. 6 this summer.
Here, This Is Anfield's Henry Jackson (@HenryJackson87) and Joanna Durkan (@JoannaDurkan_) were joined by supporters Jay Pearson (@JimmyCully) and Eric Schipper (@EricsRatings) to discuss Lovren's future.
KEEP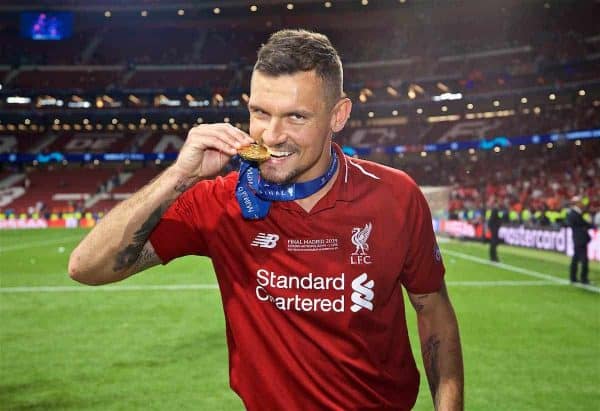 JAY: As far as centre-backs go, you will be hard pressed to find a fourth choice any better than Dejan Lovren.
Look back at Liverpool's history of fourth-choice central defenders: Mauricio Pellegrino, Soto Kyrgiakos, Sebastian Coates, Steven Caulker, Gabriel Paletta, and even Kolo Toure and Ragnar Klavan.
The 29-year-old Croatian would play ahead of all of those players.
His game has dramatically improved since playing alongside Virgil van Dijk and that partnership drove Liverpool to a Champions League final in 2018.
His experience, passion for the club and presence in the dressing room is something money cannot buy.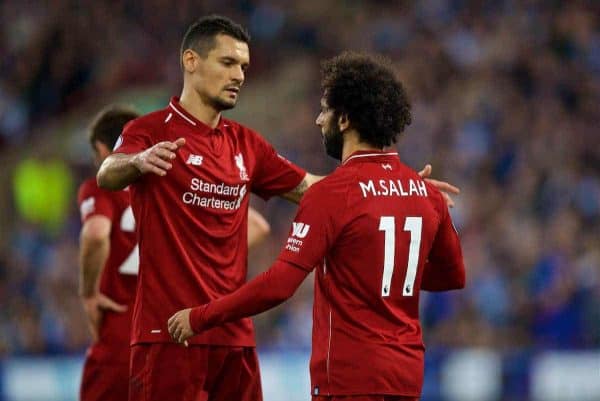 ERIC: Football isn't just about 11 lads on the pitch. It's such an incredible difficult orchestra.
This was as much as Mona Nemmer's Champions League medal as it was Van Dijk's; all those physios and performance experts who got everybody in the best shape possible.
All of them, everyone at Melwood, the lunch-ladies, all of them in sync. One bad tune can wreck such an orchestra.
Lovren has his issues—he is injury prone and a bit wild and erratic at times—but he is perfectly in sync with his role at the club.
An important figure in the dressing room and one of the three in rotation next to Van Dijk, he is comfortable on the ball and good in a high line.
He was massively important in the 2017/18 season where, after the Spurs game, we conceded only 39 goals in 41 games—22 in 29 in the league—which isn't a bad record.
No rival has this depth at centre-back.
SELL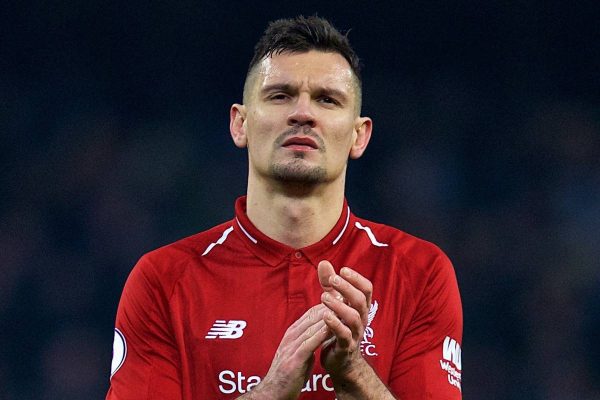 JOANNA: For me, Liverpool should be looking to replace Lovren this summer as I don't think his value will ever be as high as it is now with his contract entering its final two years.
You can make an argument that as fourth-choice centre-backs go he's not a bad one to have, but in saying that, that's only when he is fit.
With every passing season it feels as though that is a rare occurrence.
As the Reds currently have a small squad and are set to compete on multiple fronts next season, we can simply ill-afford players who aren't consistently available.
Van Dijk, Joel Matip and Joe Gomez all continued to make great strides last season, whereas Lovren failed to follow suit.
Despite the latter two having similar injury woes themselves, they have a far greater upside and Liverpool need to continue being ruthless in the pursuit of glory.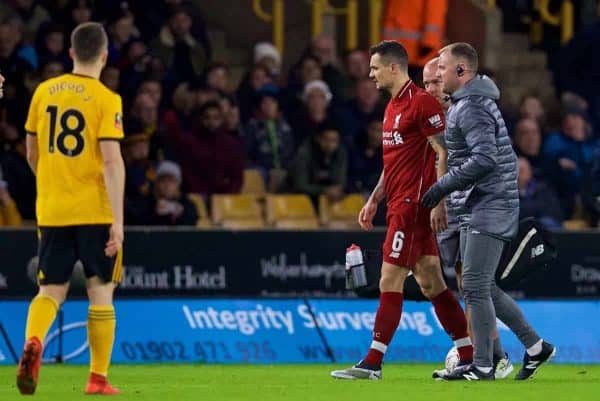 HENRY: I totally agree with Joanna.
I've always been of the opinion that Lovren has been overly criticised by some, who genuinely treat him like a pub player when he clearly has his plus-points.
In my mind, he is a good enough centre-back to be fourth choice for Liverpool, but his injury record is the deciding factor.
Lovren simply cannot seem to stay fit for more than five or six matches at a time, and like Adam Lallana, getting rid of him and earning a healthy fee is the way forward.
His five years at Anfield have been a mix of excellent, good, average, bad and atrocious—now is the time to move him on.
Let's just hope Mohamed Salah doesn't have a big sulk if that happens!