After years of speculation, Kieran Tierney looks to be moving away from Celtic with Arsenal in pursuit. But should Liverpool also be in the running?
The Gunners have reportedly had a £15 million bid for Tierney turned down by Neil Lennon's side, but the Scottish champions do seem willing to sell the Manxman for the right price—which is believed to be £25 million.
Once it becomes known that such a talented player is available, other clubs will begin to show interest which will raise the price.
This is why Celtic have admitted publicly that the player is for sale at the right price, and even though it would be a Scottish record, £25 million is probably about right for such a talented player who is of great value to his current club.
Given their need for reinforcements in the full-back positions, there is a case to say that Liverpool should join the race to sign the versatile left-back.
Reinforcements Needed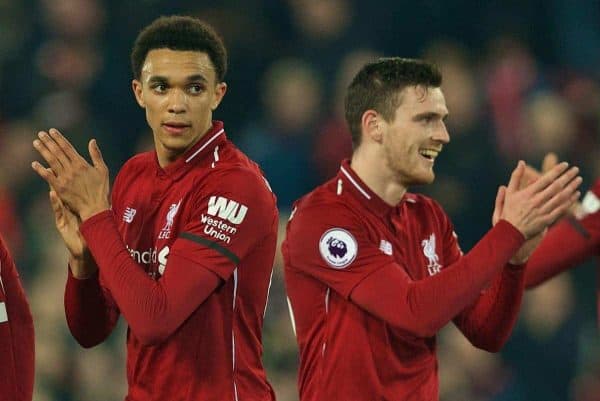 It could be argued that the European champions need to sign three defensive players to improve the depth in each position: right-back, left-back and centre-back.
But it's unlikely that they will make new signings in all three areas, so a player who is adept in more than one of them could be required.
These players are difficult to find, but in some ways it makes things easier as it narrows down the options.
There are a number of players out there who might have the potential to play multiple positions, but few have actually demonstrated the ability to do so.
What do Liverpool look for when targeting such a versatile player?
A centre-back who can also play full-back could lack the pace and athleticism Jurgen Klopp requires from his full-backs—who are effectively wingers in attack—while a right-back who can also play centre-back would become another right-footed player in a defensive group full of them.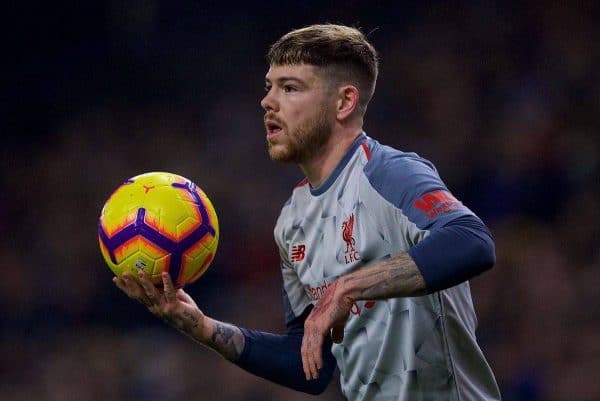 The departure of Alberto Moreno gives Liverpool a chance to sign another left-footer and finally add some quality, usable depth in this area.
Klopp's refusal to use Moreno has meant the club haven't had a backup left-back for a good while now.
James Milner has done an admirable job for the team when required, but wouldn't it be nice to have more than one specialist left-back?
It's for these reasons that targeting a versatile left-back makes sense. Junior Firpo, linked recently but baselessly, is one such player.
The Dominican-born Spain U21 international would hypothetically come in at left-back, but has also played left centre-back in a back three, and as a left midfielder.
There are other left-sided players not linked, but versatile enough to fit the bill.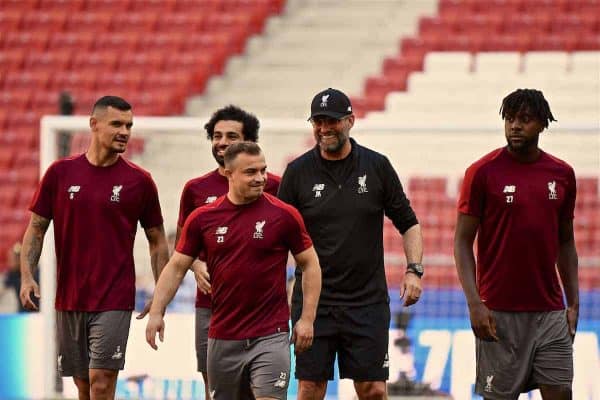 Espanyol's Mario Hermoso is one, and has shown himself as something of a Ragnar Klavan type—a centre-back who could play left-back.
Stade Rennais defender Ramy Bensebaini, who is currently at the Africa Cup of Nations with Algeria, is a left-back who can also play in the centre, and impressed in his country's opening game against Kenya.
Tierney hasn't been linked with Liverpool either, but Celtic's response to the bid from Arsenal indicates that he is available.
The 22-year-old is Celtic's first-choice left-back but has played all across the back four at international level, including right-back, making him even more suitable than the aforementioned trio.
Tierney's Talent
Though he was born in Douglas on the Isle of Man, Tierney represents Scotland internationally.
A certain Andy Robertson has the left-back position nailed down for Scotland, but this doesn't mean that the reliable, talented Tierney has to be dropped.
He's done more than a job at right-back, appearing there five times for his country and impressing more often than not.
He's also made five appearances at centre-back, meaning that of his 12 caps only two have come in his 'natural' position of left-back.
His passing from the back is as good as you might expect from a player who's used to operating further up the pitch, and there's also the possibility he could do a job in midfield further down the line.
He managed five assists in 20 league starts last season, and scored one goal in the Europa League, against RB Leipzig.
He has occasionally played centre-back for Celtic, too, but the majority of his appearances have been down the left.
He's also captained his club side on a number of occasions, and Scotland once, showing that he could have the leadership qualities which Liverpool now seem to look for in all of their players.
Current Scotland captain Robertson has developed into one of the best left-backs in the world at Liverpool, and Tierney has a similar ceiling.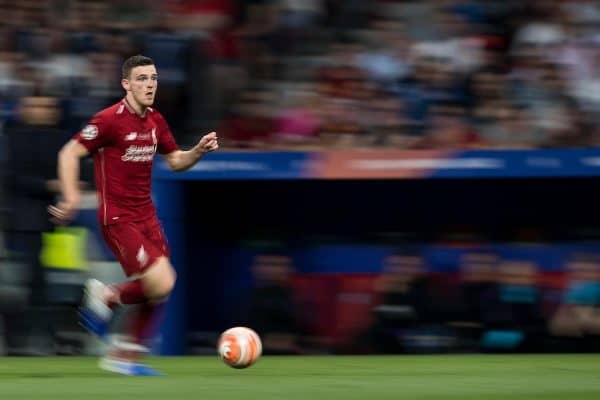 Scotland supporter Grant Jendo of World Football Index believes he could be better than Robertson.
"Is Tierney as good as Andy Robertson is right now? No, not quite, but he's not far off it," he told This Is Anfield.
"However, not only does Tierney have the potential to be as good as Robertson, he could become an even better, more complete player."
Liverpool Fit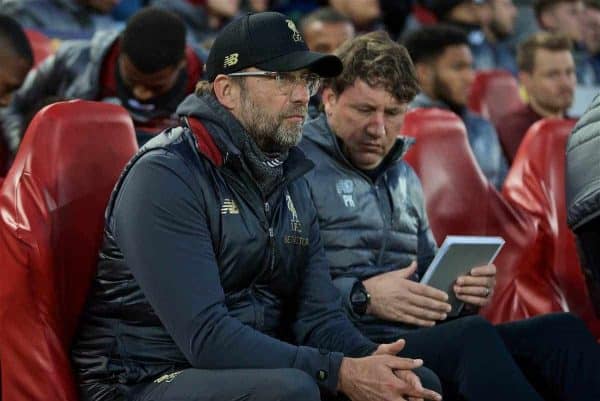 It's vital for a player with such potential to be getting regular games, and this is where his versatility, and Liverpool's intense fixture schedule, come in.
Klopp is likely to need to rotate much more than he did last season if Liverpool are to challenge domestically as well as in Europe.
Joel Matip began last season seemingly behind Virgil van Dijk, Joe Gomez and Dejan Lovren in the pecking order, but ended it as the undoubted first choice on the right side of the centre-back pairing.
This was primarily due to the injury to Gomez which kept him out for the final two-thirds of the season, but also the defender's impressive form after stepping in alongside Van Dijk.
Gomez was as good as Van Dijk early in the season, but injuries happen, and the players stepping in need to have the quality to do what Matip was able to.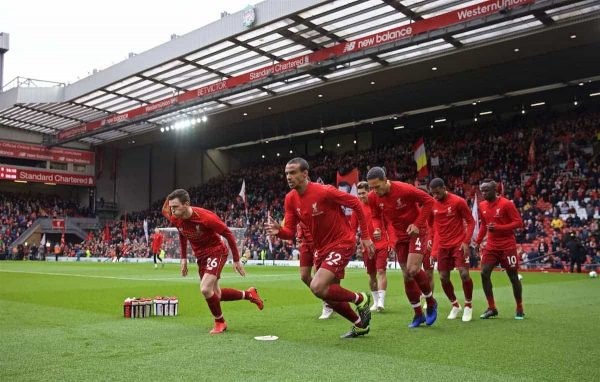 So backup doesn't always mean not playing.
When the team has two games per week most weeks, and want to fight in all competitions, there should be no such thing as a backup player, and this is where Tierney comes in.
Though the squad does need more specialists to avoid the likes of Fabinho having to play left centre-back, versatility is a key trait Klopp and Liverpool look for in a player.
And if nothing else it means they are also less one-dimensional in their favoured position.
If Tierney is trusted to play across the back four at international level, then this bodes well, and you could go as far as to say he is a natural full-back, rather than just a left-back.
Having that cover, and genuine competition, for both Robertson and Trent Alexander-Arnold would be invaluable.
And for a fee similar to that paid for Adam Lallana, Gini Wijnaldum and Alex Oxlade-Chamberlain in recent years, it could well be feasible for Liverpool.