Liverpool have started the summer transfer window particularly quietly, and Times journalist Jonathan Northcroft believes they are "biding their time."
The Reds are yet to make an addition to Jurgen Klopp's squad following their Champions League triumph in Madrid over three weeks ago.
Pre-season begins for the majority of the side in just under two weeks' time, with the first warmup friendly coming at Tranmere Rovers on July 11, and the Community Shield is set for August 4.
That clash with Man City will be Liverpool's first competitive game of a long campaign in which they'll vie for seven trophies, and it can be argued that the ranks need to be strengthened.
But speaking to The Transfer Window podcast, Northcroft explained why the club may be "biding their time" with a squad that is "almost complete."
"I think this is a sign of Liverpool's evolution. They've been building towards getting themselves in this position probably for six years now," he said.
"And I spoke to Michael Edwards, the sporting director, about this last year.
"They feel they've gone through that phase of trying to sign in volume and trying to sign players to develop, to take the club forward on the pitch, to a position where they are almost complete.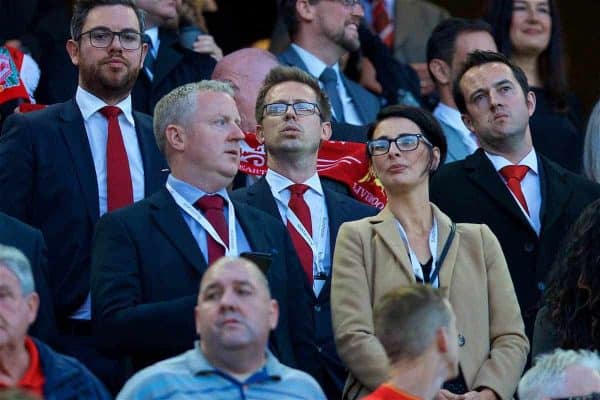 "I think that's the phrase I heard around Liverpool, talking about transfers last year: almost complete.
"That doesn't mean complacent about anything, but that means a feeling that they've got a high-grade squad, high-grade players in most positions, and most importantly that the manager really identifies with and wants.
"And now they're in a position where they can just pick off—they feel—the top players that they need at the top end of the market.
"So Van Dijk and Alisson for world-record fees, I think is a trend that we'll see continuing.
"And I expect to see Liverpool biding their time, trying to sort out smaller deals—outgoings, like Simon Mignolet for example, some of the younger players going on loan, tying up Divock Origi on a new contract, which I expect to happen.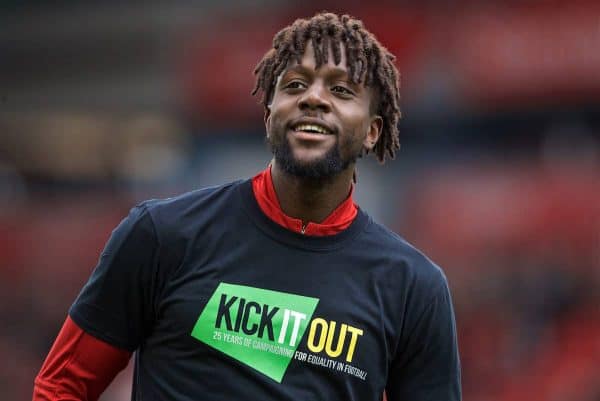 "[Then] saving their energies for maybe signing a couple of very young players to develop and trying to pick off those top players at the top end of the market that are going to take them forward.
"I think that is the position all clubs will want to be in, it's the exact opposite of the overheated situation United are in.
"Liverpool will be working from lists that they've compiled over the last three or four, five years even, but now they'll be working on the one, two or three choices, and maybe not from choices one to 10.
"They can afford to look at the cream now."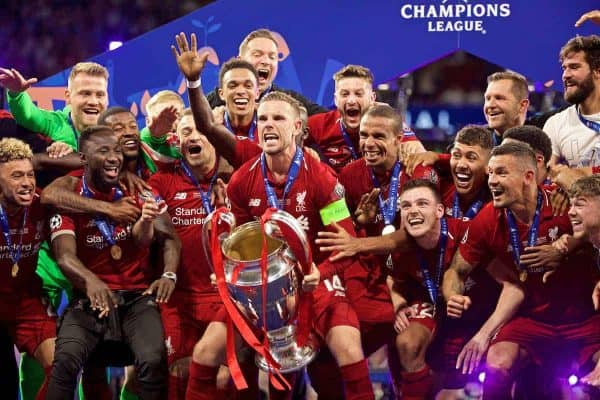 Northcroft went on to reinforce his position—which has been publicly held by all of the Merseyside press so far this summer—by assessing the stability of the squad.
"If you look at the squad they've got pretty much everyone tied down expect James Milner until at least 2022, some of them 2024," he said.
"It will cost a lot of wages to do that but they've just scooped about £96 million by winning the Champions League.
"They have their record profits, they're getting more and more money from their gate receipts.
"So they're in a pretty good position, Liverpool, at the moment.
"And I guess the one other position they might wanting to strengthen this summer is another goalkeeper with Mignolet going.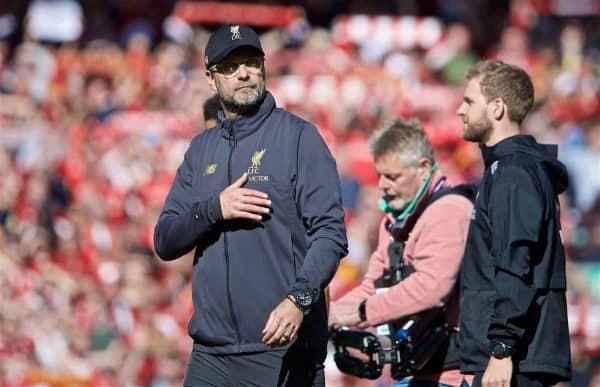 "But go back to the fact that I think most clubs would like to be in that position, where really you're almost trying to do admin with the squad, and looking at the very, very big ones, either for now or for later."
And he suggested that it would take another near-miss in the Premier League to coax Klopp into more drastic measures in the transfer market.
"It would only be next year, if there's another failed campaign to win the league, that I think Klopp would start to feel impatient about strengthening the squad," Northcroft added.
"At the moment, his vibes are very calm and positive about what he's got."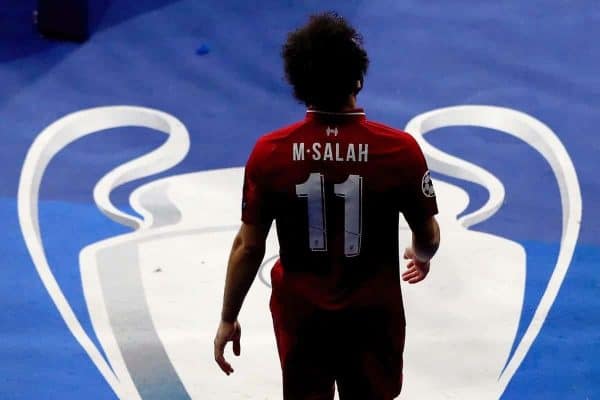 Interestingly, Northcroft was also presented with the scenario of Mohamed Salah—for example—being sold if a big-money offer arrives, and he explained that this could be feasible.
Lille's Nicolas Pepe was highlighted as the obvious long-term target for Salah's hypothetical replacement, and he agreed that the Ivorian "very much fits" the club's vision:
"There's no pressure, there's no desire at the moment to sell.

"But they are in that nice position now when if someone wants to offer Philippe Coutinho money—which probably wouldn't come in the next year for Salah, obviously, but might come somewhere down the line—they can present the head coach with the option.

"They can also take into account whether the player wants to go. That was obviously the position they were in with Coutinho.

"So let's say, in a year's time, Real Madrid did materialise with £150 million to £200 million for Salah, and the player wanted to go and Jurgen Klopp thought 'well, that's a good deal in terms of being able to reinvest in this squad', I think they'd be in position to do that.

"They would have things lined up, and the way they have worked with transfer is that the targets they get, they've been working on for at least a season, if not longer, a lot of them.

"And Pepe very much fits into that."
Northcroft's stance is a convincing one, which is in line with the rest of the local journalists so far, in that Liverpool will only "do admin" in replacing the likes of Mignolet, Alberto Moreno and Daniel Sturridge.
Moves are in the works to bring in some "very young players," such as Dungannon United's Conor Bradley, while any high-profile deals are seemingly due only if the opportunity presents itself.