After an intense and epic season, it's time for a lighter-hearted look back at the 2018/19 campaign—though even the funny moments have deeper meanings.
Liverpool went through the entire Premier League season with a single defeat to their name, which came away to eventual champions Man City.
That one-point defeat in the title race wasn't the end for Jurgen Klopp and his Reds, though, as the Reds went on to lift European Cup No. 6 in Madrid, beating Spurs in the Champions League final.
It means three additional opportunities to lift silverware in 2019/20—Community Shield, Super Cup, Club World Cup—but first, let's digest the recently ended campaign somewhat.
There was much to take in, not all of it obvious and not all of it as unrelated to the Reds' success as it might initially seem…
Virgil smells incredible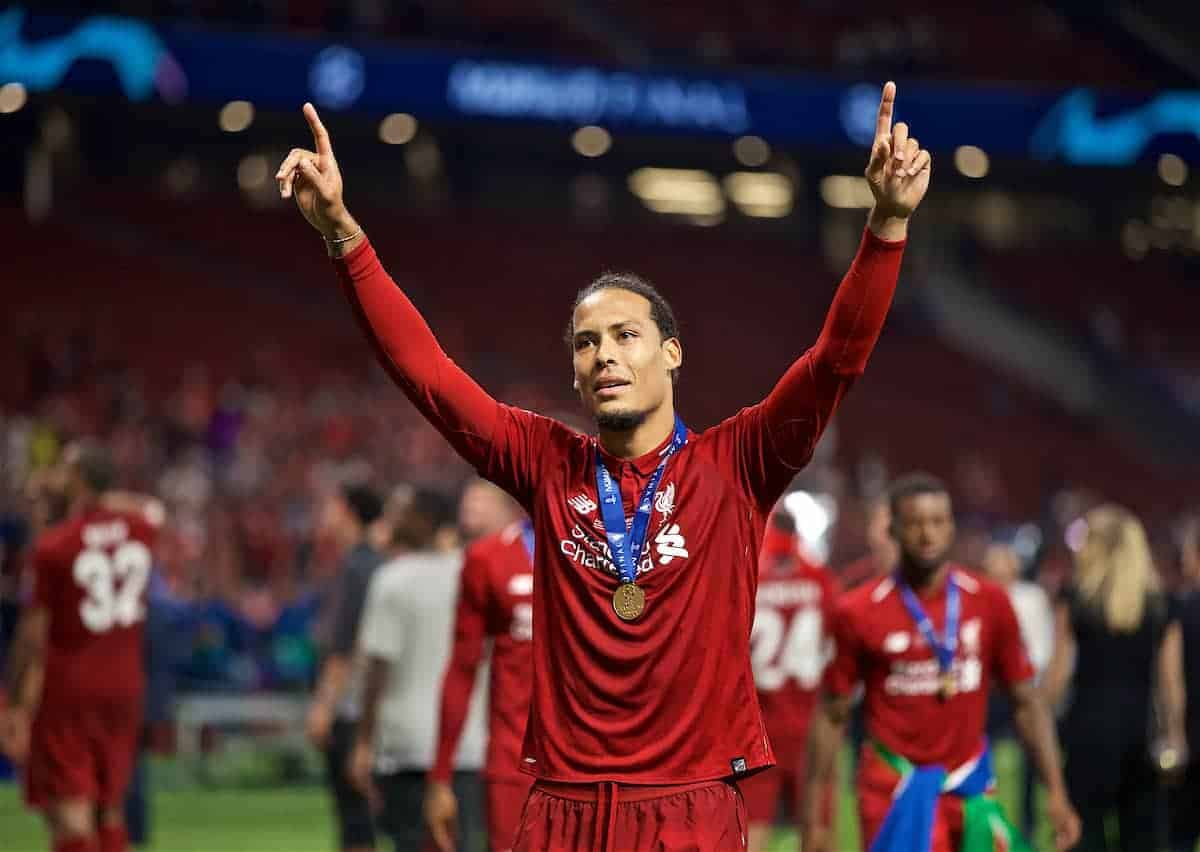 Praise doesn't usually start with "I've said it many times, I hate him," but Watford striker Troy Deeney did exactly that to sum up why Virgil van Dijk is so hard to play against.
"I hate going up against him. He's too big, too strong, too quick, too good on the ball, loves fighting, a good head of hair. One of those guys that sprays on his top as well, so it smells lovely!"
Basically, Virgil is the man who has everything you expect from the world's best defender…and then even more that you didn't expect, too.
The bromance blossoms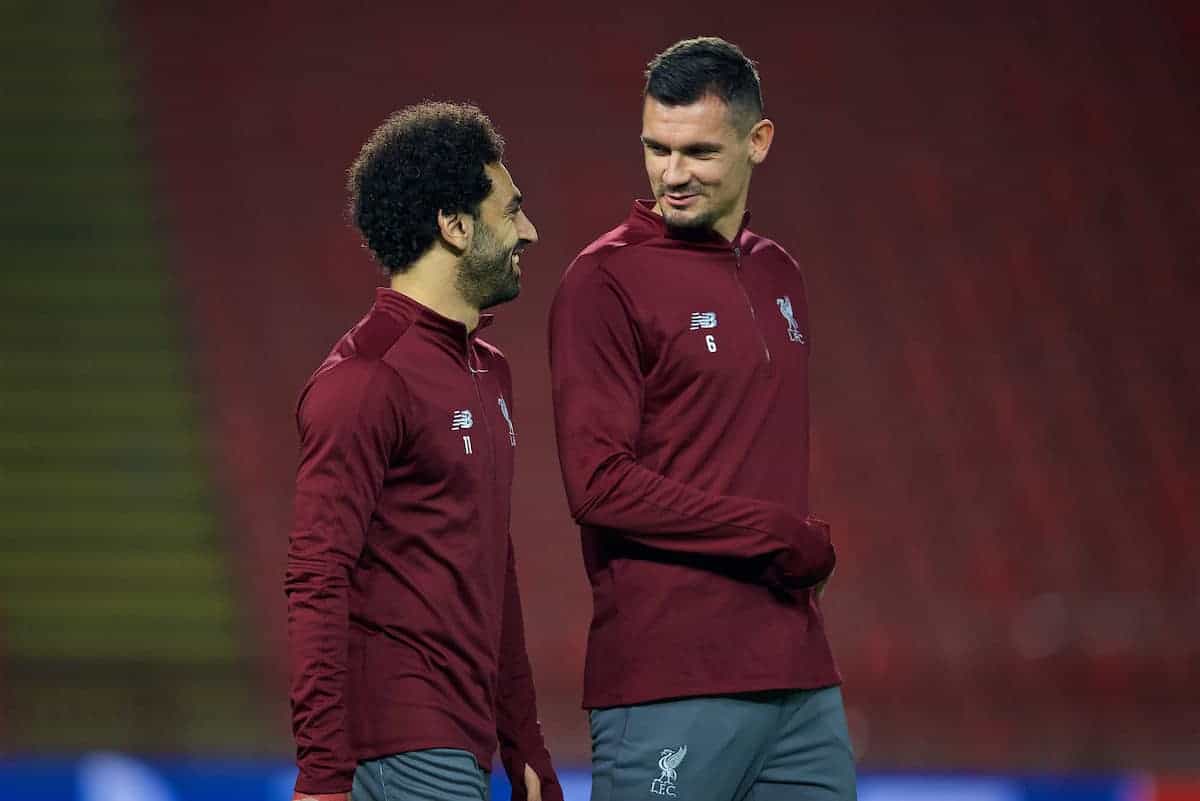 Dejan Lovren and Mohamed Salah. It's been a while since Liverpool have had a more iconic duo…at least to those who follow certain social media circles.
Whether it's Mo crowing about how he's making Dejan famous in Egypt, or the Croatian defender fuming at Mo celebrating with a different player, the two have enjoyed some brilliant back-and-forth digs over the season.
Their backgrounds and positions couldn't be more different, but it's a brilliant indication of the closeness of this Liverpool squad and how the individuals in it have worked in harmony this year to achieve success.
Charlie Austin is a massive Red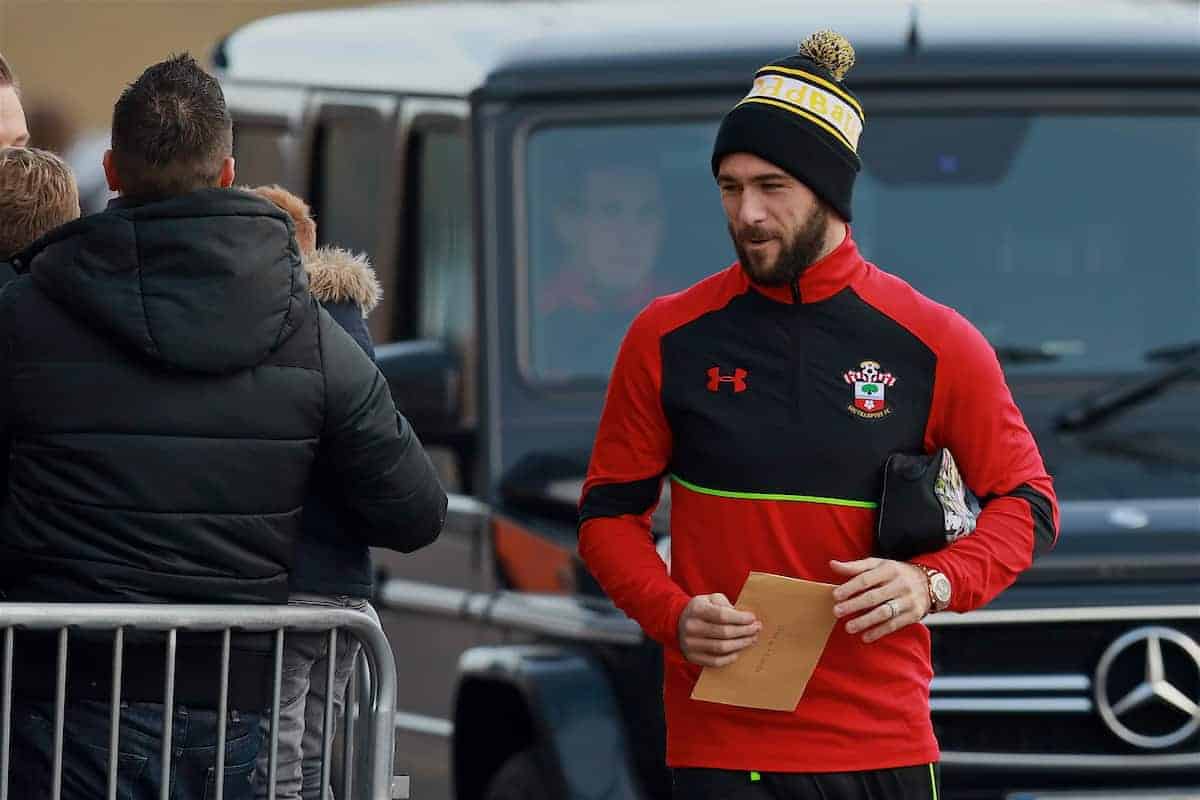 Everyone hates Liverpool, everyone wanted Spurs (and Barcelona, and Porto, and Bayern, and…) to beat us in Europe. Well, that's how it felt sometimes if too long was spent on Twitter.
But hey, not everyone feels that way! Southampton striker Charlie Austin showed his true colours before the Champions League final, donning a Roberto Firmino shirt.
Come on you red men pic.twitter.com/NBr40B7Rpb

— Charlie Austin (@chazaustin10) June 1, 2019
Just a reminder: the Reds have supporters everywhere, even in the high places of the increasingly tribal state of Premier League football.
Mignolet minutes approach rock bottom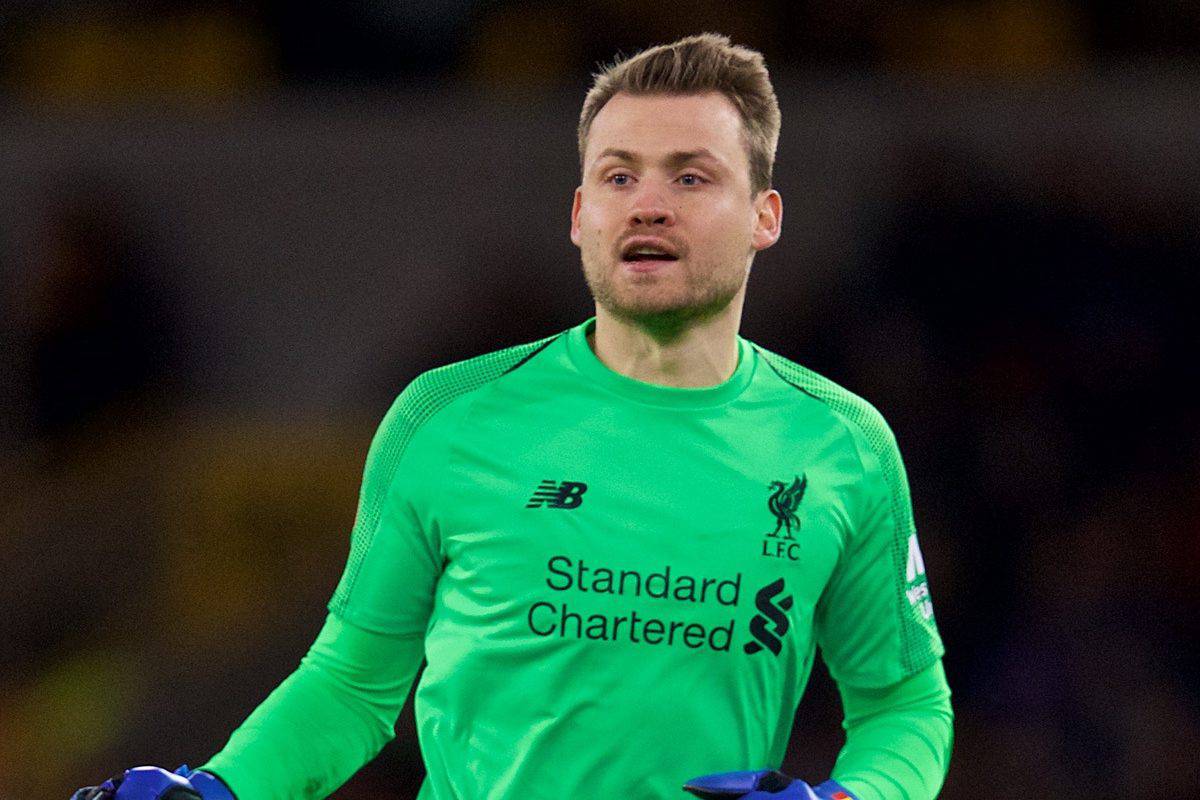 Out of 4,770 minutes that Liverpool's first-team played in competitive matches this season, Simon Mignolet played a little over 3 per cent.
In fact, that percentage still rings true dating back to after New Year's Day, 2018 when he lost his place to Loris Karius: just 3.8 per cent of 7,020 minutes played in the last year-and-a-half.
And therein lies the proof that even players who don't contribute on-pitch still contribute to success: Mignolet has been a model professional this season, a massive pillar of support to No. 1 Alisson Becker and the squad as a whole.
He deserves his medal as much as anybody else in the squad or any coach at Melwood.
Surprise – you're still a Red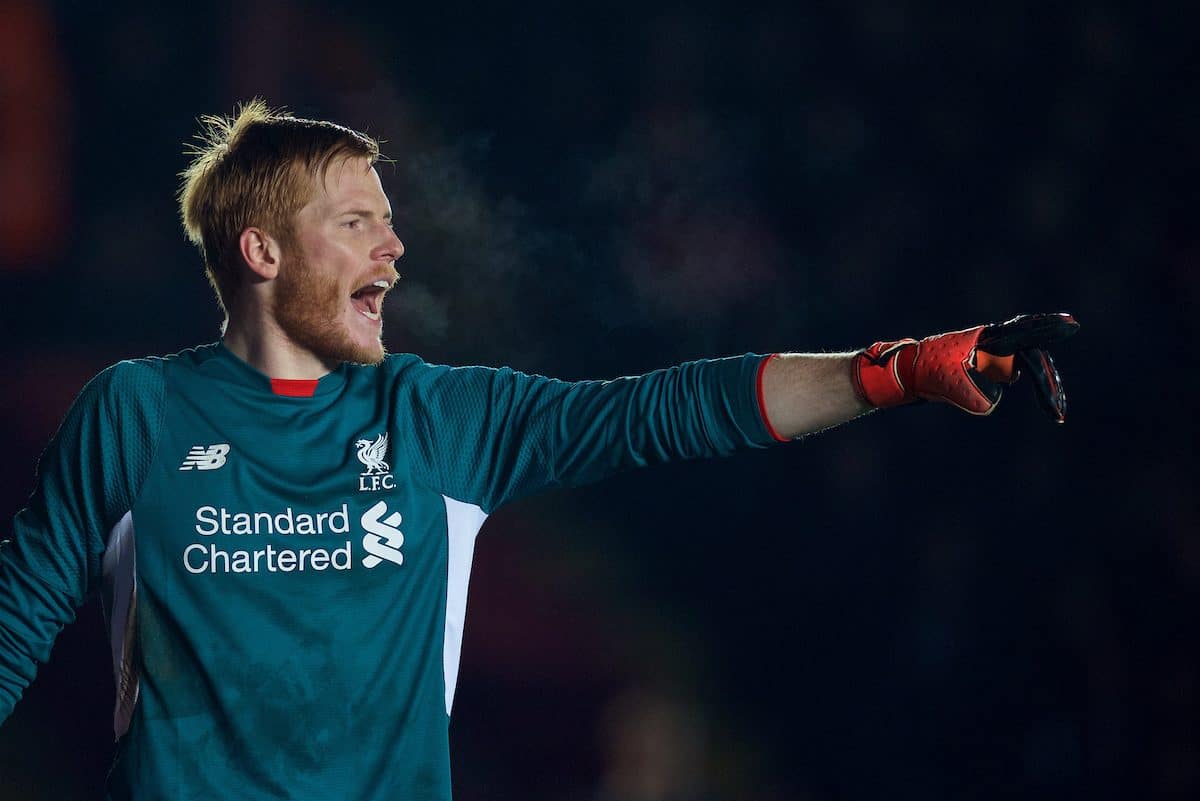 It came as a shock to some at various stages of the season to rediscover certain players were still on the books of the Reds!
Whether by way of reading our regular loan watch, an early ending to temporary spells away or the recent news that some will depart this summer, the odd name kept popping up who hasn't featured at all for the Reds…for years, in some cases.
Adam Bogdan was surpriser-in-chief in this regard, but Connor Randall, Pedro Chirivella and Allan Rodrigues de Souza also come into the category.
Big Bogdan is finally off this summer!
Some things get better with age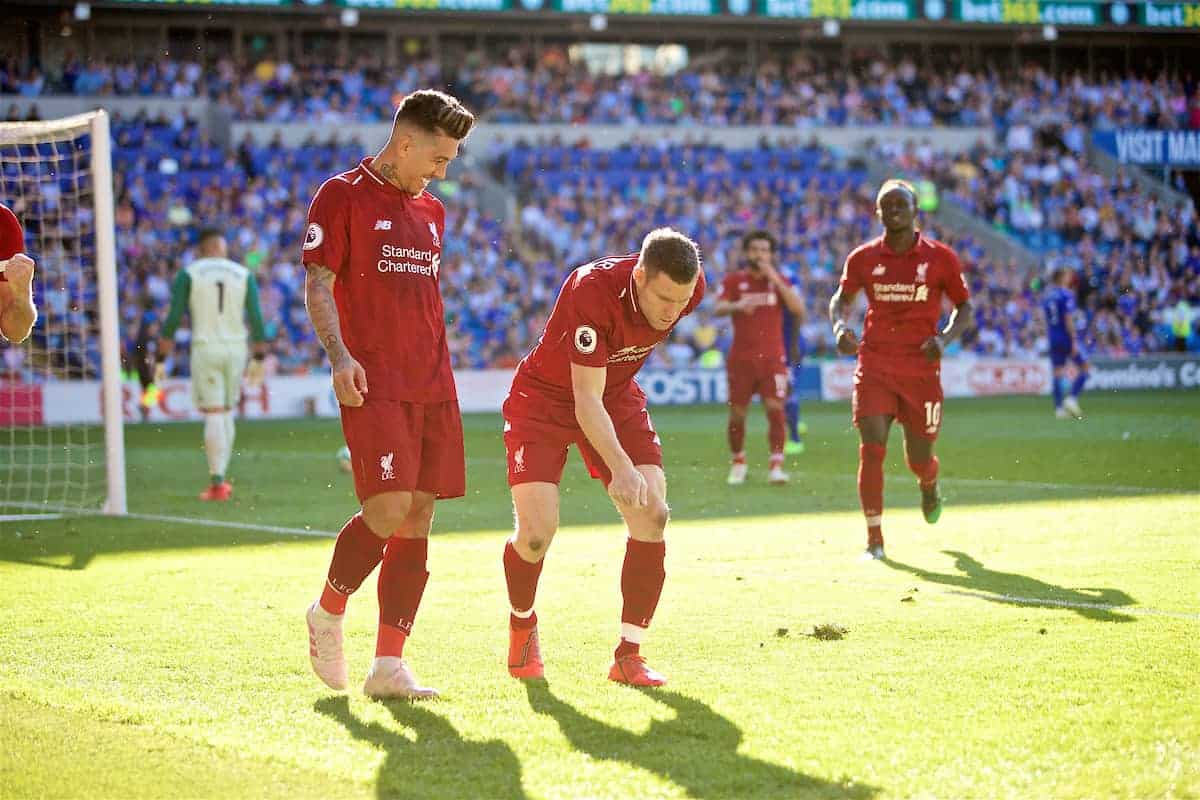 Participants in Liverpool's squad this season ranged from 16 years of age all the way to 33, with James Milner the official old man of the team after Ragnar Klavan's departure a year ago.
The self-confessed Ribena addict has more than played his part though, showing this year age has been no hindrance to him playing a big role: over 2,800 minutes on the pitch is more than Naby Keita, Jordan Henderson or Joel Matip managed.
It's testament to Jurgen Klopp's faith in him and his ability to coax performances and tactical benefits out of the squad, when others would have jettisoned the versatile performer.
Set-piece 'woes'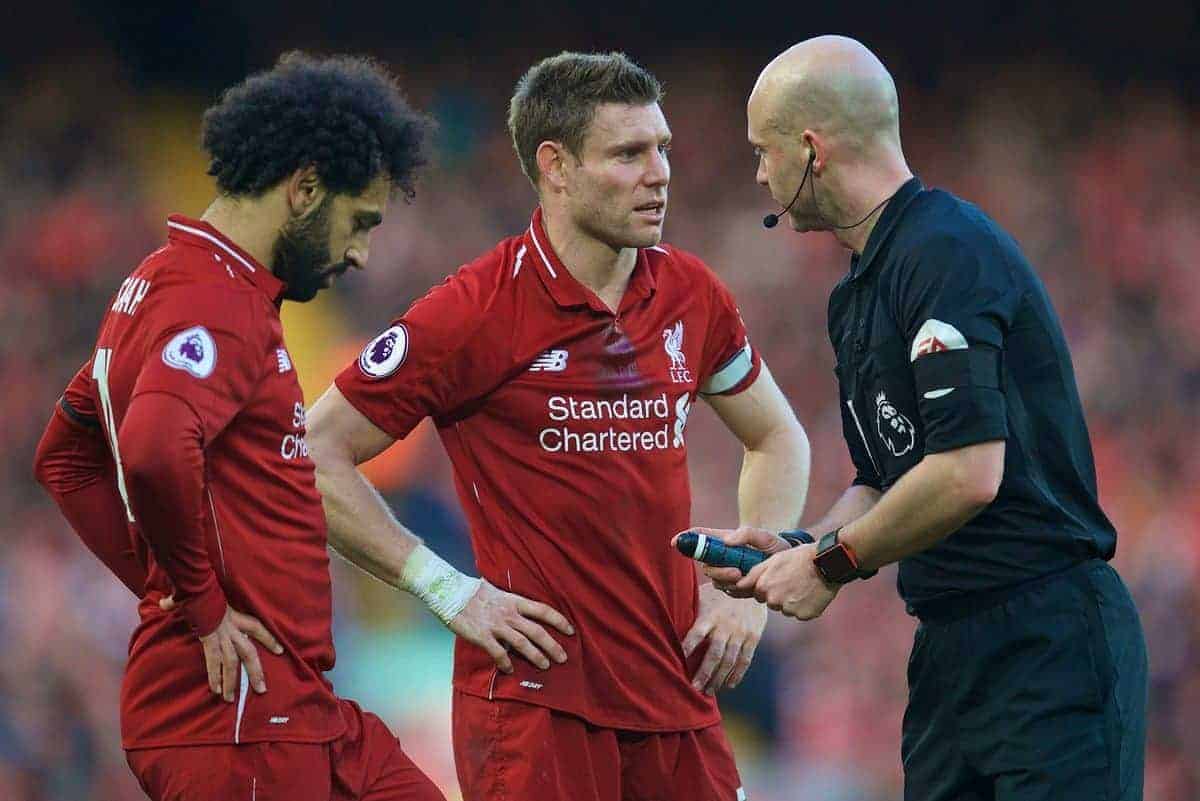 Speaking of Milner, he's apparently lost all knowledge of how to take a corner! In the Champions League final, of all places! Nudge, nudge, wink, wink.
His low-key theatrics in Madrid—placing the ball an inch or two outside the corner mark, in full view of the assistant—were a fantastic example of the growth and maturity of a team which even a year ago would have gone for broke at 1-0 up in the final minutes.
Buy time, waste time, do it slyly and get the win.
On another set-piece matter, Mo Salah's blast-it-down-the-middle approach to penalty-taking worked well in the final, but he also did it for his 50th goal against Red Star, also in Europe this past season.
Best to change it up now, Mo!
Dan the Man is off to Hollywood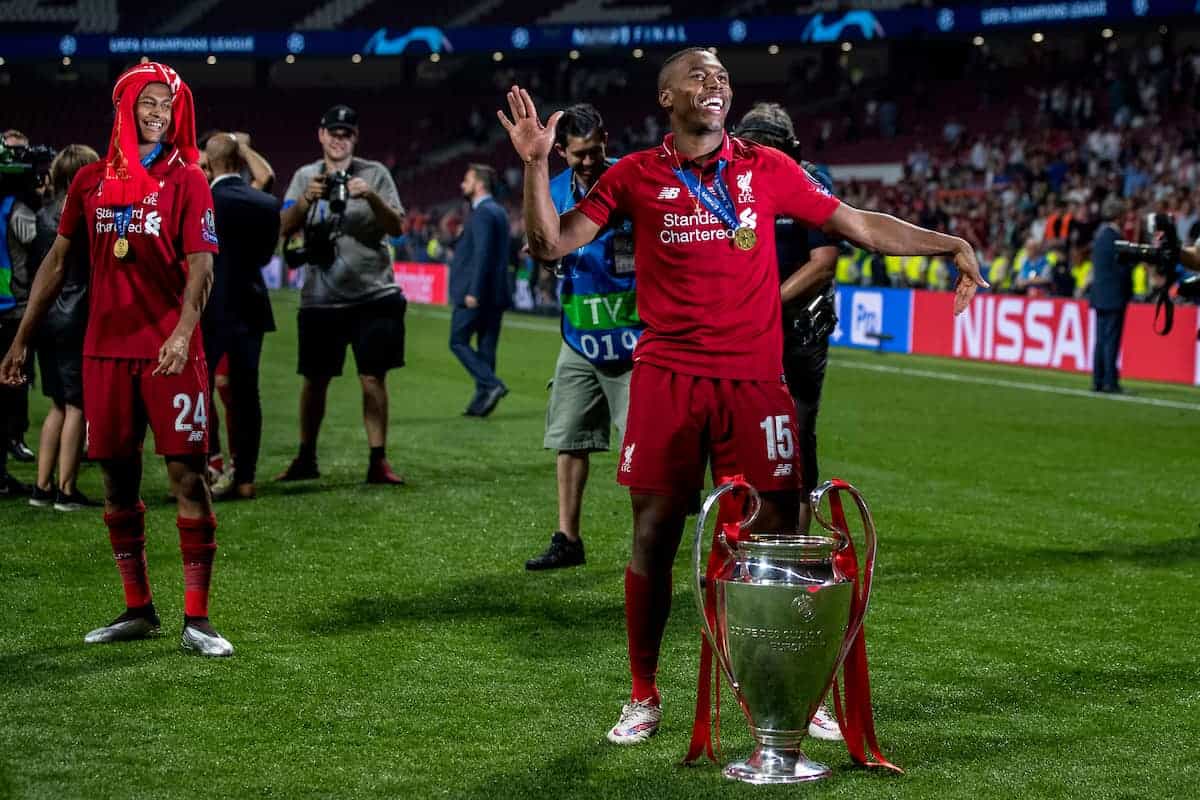 "Tom Werner, you're an absolute boss and I'm still waiting on my cameo in a movie."
A single line from Daniel Sturridge's farewell letter to Liverpool fans, staff and owners alike—but one which tells so much.
How many players have enough of a relationship, not just with coaches and training ground staff, but with everybody from cleaners to cooks to owners, enough to have a personal line or quip to each of them?
There is a perception of Sturridge which has shown to be wrong so many times, and his goodbye letter should be the final nail in that coffin. He was a great player for Liverpool for a time and played a part in the success of 2019.
And he leaves the club in a great place, with strength and unity throughout.
One fan can make a difference
They laugh when we say Anfield has a huge impact. They roll their eyes when we say Liverpool is different.
So go ahead: show us another club which has the link between fans culture and on-pitch events, another stadium which creates comebacks in the manner ours does.
Show us another club where a single supporter can have such a big impact on so many other fans, as Jamie Webster has done. It reaches beyond the touchline and onto the pitch, to the players, the squad, the team.
Show us another club where we can hear the fans' songs, in the players' dressing room, sung by those players, to those players.
Henderson has the perfect trophy lift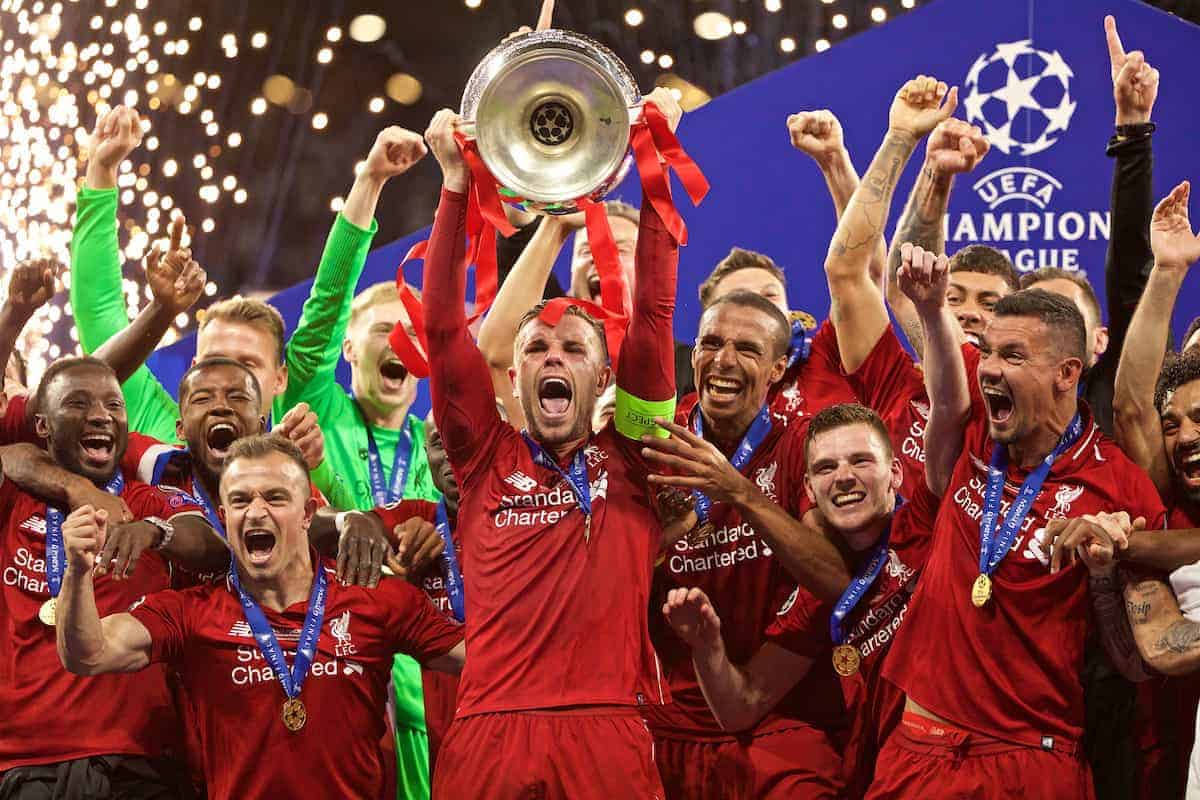 The fume, the fume. Jordan Henderson, lifting the Champions League trophy…and doing so in emphatic, deserving, brilliant, iconic and instantly memorable fashion.
Hendo has been so close to being an incredibly successful Liverpool captain: title-winner, League Cup-winner, Europa League-winner and double Champions League-winner—he could have lifted those in the last four years alone!
But, perhaps, those near-misses made this one, the one which finally happened on June 1, that much sweeter. That much more unforgettable.
Get in, skipper. Keep them coming.