As Liverpool prepare to kick off their busy pre-season, a number of players are under pressure to perform this summer.
Doesn't Madrid feel like a lifetime ago?
It's only just over a month since the Reds were crowned European champions for the sixth time, but summer holidays are over and the new season is the main point of focus.
On Thursday evening, Jurgen Klopp's side face their first pre-season game, making the short trip across the River Mersey to face Tranmere Rovers.
While the focus is on fitness, some need to prove their worth in the coming weeks.
Here are seven who stand out.
Dejan Lovren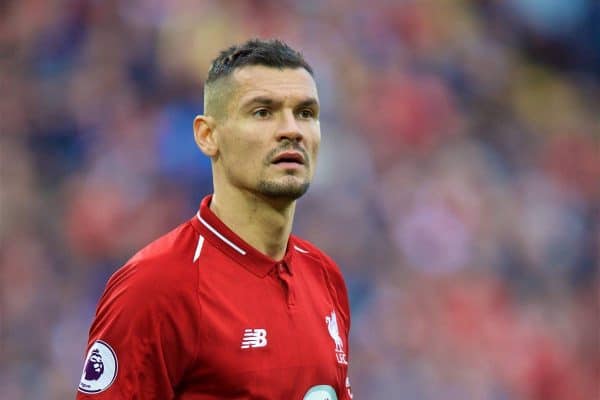 Lovren's five-year stay at Anfield has been a rocky ride, due mainly to inconsistent form and not helping his reputation with some comments in the media.
The 30-year-old ended 2018/19 as Liverpool's fourth choice centre-back following Joel Matip's impressive end-of-season run.
While the summer transfer window has been quiet in general, ongoing rumours have linked Lovren with a move to AC Milan.
Local journalists have been quick to play down these stories, but it is clear that the Croatian needs to impress in pre-season.
He reconvened with his teammates at Melwood on Tuesday and may feel that he is battling for his future in the next few weeks.
The best he can hope for is to go into the new season as a squad player, but if he doesn't hit his stride, speculation surrounding his future will only increase.
Alex Oxlade-Chamberlain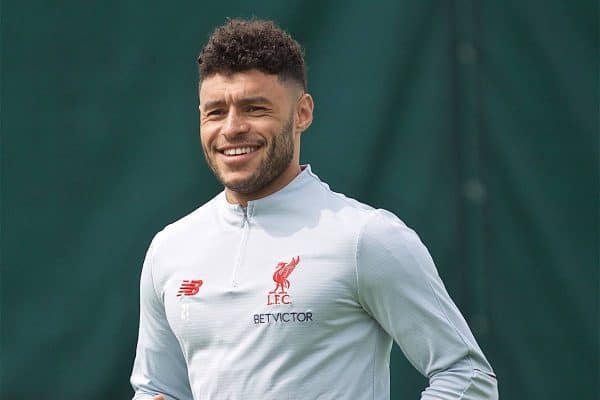 Maybe less 'needs to impress' and more 'needs a good pre-season' – after such a long spell on the sidelines, Oxlade-Chamberlain's confidence would be boosted by a strong showing in terms of fitness and form this summer.
The midfielder's performances in the second half of 2017/18 were influential, only for a cruciate ligament injury to rule him out for a year.
There is a romanticism surrounding Oxlade-Chamberlain that suggests he will return the same player, but there is no guarantee of that.
The injury he picked up is one of the most serious a footballer can suffer and it may have taken an edge off his game.
Pre-season is a wonderful opportunity for the 25-year-old to allay those fears, proving that he remains the dynamic figure who transformed the Reds' midfield last year.
Such is the depth at Klopp's disposal in that area, he will have to impress or risk playing a more sporadic role this season.
Adam Lallana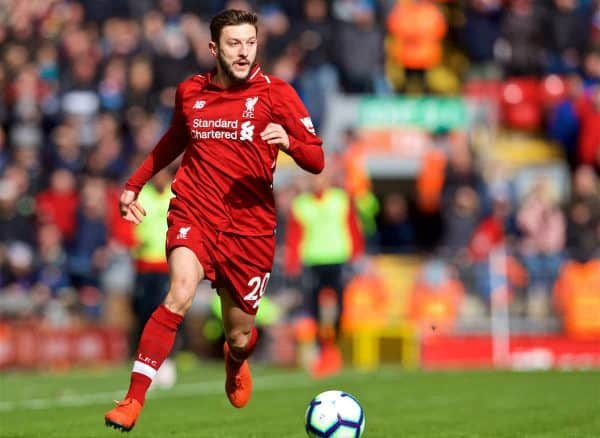 Criticising Klopp is risky, given his brilliance as Liverpool manager, but one of his few blind spots is arguably Lallana.
The German's faith in the 31-year-old will reportedly continue beyond this summer, allowing him to see out the remainder of his contract.
Many would have chosen to dispose of Lallana, considering his injury record and lack of substance – he hasn't scored for Liverpool since May 2017 – but that wish will not be granted.
It's time that the Englishman proves himself again, though, having not convinced in a Reds shirt since the early months of 2016/17.
He is back fit and as well-rested as any player in the squad, so there are no excuses for him not to hit the ground running.
Starting at Tranmere on Thursday, we need to see a different Lallana – one who looks fresh, lively and influential in the final third.
Curtis Jones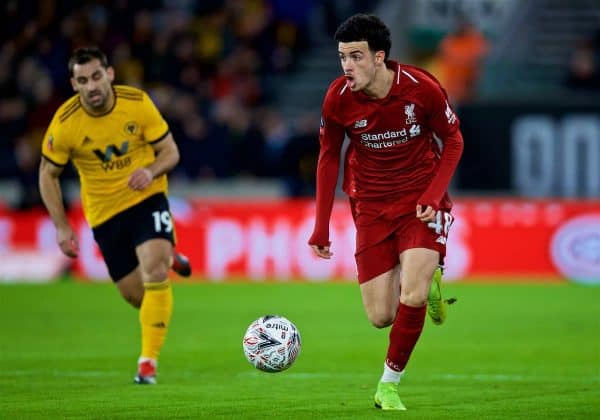 This time last year, Curtis Jones produced some eye-catching displays in pre-season but since then he's become somewhat forgotten.
A young player dripping with natural talent and confidence, it looked as though the teenager could enjoy a first-team role in 2018/19.
Last season proved to be relatively underwhelming for Jones, however, with his one and only appearance – his first-team debut – coming in the FA Cup defeat at Wolves.
His impact for Neil Critchley's under-23s was also forgettable, despite seven goals and five assists in 21 matches.
Jones' stock isn't as high as it was 12 months ago, with rumours suggesting Liverpool are considering loaning him out in 2019/20.
For the silky midfielder to have any chance to staying at Anfield for the time being, he must stand out in pre-season.
He will be given the opportunity to show what he can offer, considering the likes of Jordan Henderson and Gini Wijnaldum will not return until the tour of America, and Naby Keita and Xherdan Shaqiri are injured.
It must not be forgotten that Jones is still only 18, though.
Harry Wilson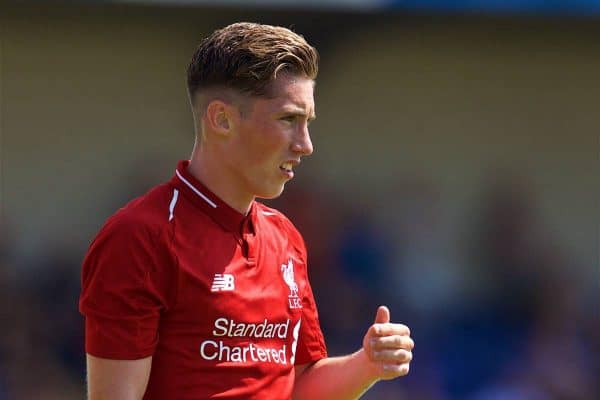 In terms of make-or-break summers at Liverpool, nobody's future is hanging by a thread quite like Harry Wilson's.
The Wales international enjoyed another strong loan spell last season, scoring 17 goals for Derby County, many of which were goal of the season contenders.
Despite his quality in the Championship, there are lingering doubts over Wilson meriting a squad place for a Reds side recently crowned champions of Europe.
While his talent is plain to see, he lacks the blistering pace and physicality of Mohamed Salah and Sadio Mane, and may belong at a lower-ranked Premier League team.
Klopp has decided to give him another watch in pre-season before deciding whether or not to move him on, likely for a fee in the region of £25 million.
While friendlies are not always an easy gauge of a player's worth, if Wilson explodes this summer Klopp will consider using him long-term.
Could he be a more effective, less injury-prone version of Lallana?
Rhian Brewster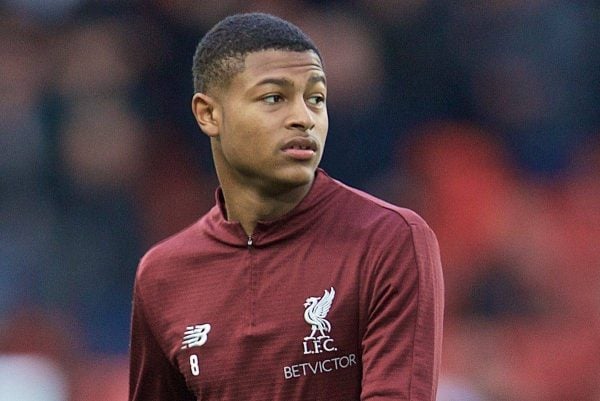 If Jones was the youngster most talked about last summer, Rhian Brewster is the man with the greatest expectations on his shoulders this time around.
The 19-year-old is considered one of Liverpool's most exciting academy products in years, with his progress only stunted by injuries in the last 18 months.
Now fit again, Brewster is primed to thrive in pre-season, but there is no guarantee that he will be the goalscoring machine some are predicting.
First-team football is still a novelty for the striker and he has not yet made his Liverpool debut.
A squad place is his for the taking should he catch the eye, however, with Daniel Sturridge gone and Divock Origi's future not yet nailed down.
Salah, Mane and Roberto Firmino are all absent until after the US tour, so Brewster will be given a great chance to lead the line and showcase his vast talent.
If he excels, don't rule out him playing a part when Norwich come to Anfield on August 9.
Ben Woodburn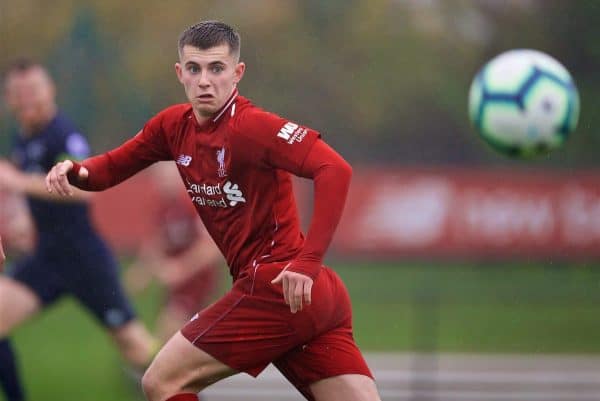 Liverpool's youngest ever goalscorer has become a forgotten man at Anfield.
Woodburn's loan at Sheffield United last season seemed an odd choice from the outset, joining a side whose style did not seem suited to the teenager's qualities. It proved that way, starting just one league game for the Championship side – and being subbed at half-time.
No wonder then that his loan spell was cut short in January, rejoining Liverpool's under-23s side for the rest of the season.
Last summer saw the Welsh international deployed in a deeper role in midfield and that may be where Klopp sees his future.
Either way, Woodburn needs a strong showing this summer, for his confidence but also to impress any prospective team who want to take him on loan this coming season.