Liverpool's preparations for the 2019/20 season are now underway, but what do fans want to see from the European champions this pre-season?
The Reds' pre-season is up and running and Jurgen Klopp's side have a busy summer ahead with kickoff against Tranmere Rovers on Thursday signalling the start of seven fixtures which will take place across four countries.
With numerous players on international duty at different stages following on from Liverpool's European Cup triumph, the squad are set for a staggered return to start their preparations for the 2019/20 campaign.
It makes for an interesting summer ahead which will offer the opportunity for a plethora of players to impress and vie for a regular spot in Liverpool's squad next season.
We spoke to three Liverpool fans to find out what they are eager to see from the Reds and Klopp over the coming weeks.
This Is Anfield's Henry Jackson (@HenryJackson87) and Jack Lusby (@jacklusby_) were joined by Nish Veer (@CouchNish) to offer their views on the summer ahead.
Which player are you most looking forward to seeing?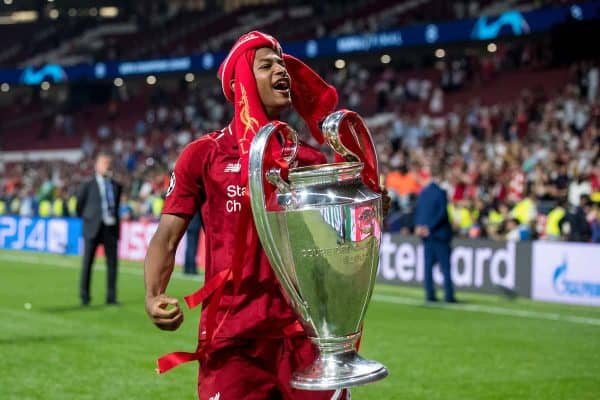 HENRY: Rhian Brewster. It's easy for Liverpool fans, and footballer supporters in general, to over-hype a youngster at their club but he is the real deal.
Assuming the long-term injuries haven't affected him, he can be a huge player for Liverpool in the future and I fancy him to feature a fair amount this season.
Pre-season is the perfect chance for him to prove his worth, especially with so many big-name attackers currently away on international duty.
If you haven't watched him much, you're in for a treat!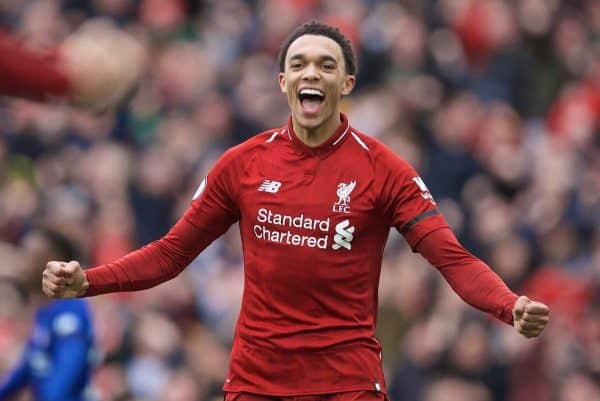 NISH: Has to be Trent Alexander-Arnold for me. Every season he seems to take a quantum leap in increasing his form and abilities.
To think that he's only turning 21 in October is mind-boggling for a player of his intelligence, skill and maturity.
Being the Scouser in the team will always hold him in higher esteem in my eyes too.
He has the ability to move into the midfield in the future but I'd prefer to see him stay at right-back as he's already arguably at the top, or at least top three, in the world in that position.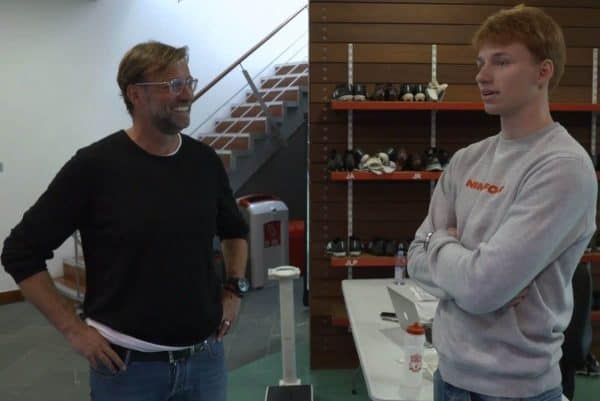 JACK: I'd agree with Henry and say Brewster; he's a special talent and there should be a lot of opportunities for him this summer.
But for the sake of variety I'll go Sepp van den Berg.
Few will have seen much of him so far but it sounds as though he could be an immediate option for the first team, and it will be interesting to see how he copes with the demands at centre-back.
Beyond Van den Berg, it would be great to see some of the youngsters like Adam Lewis, Yasser Larouci, Abdi Sharif, Bobby Duncan and Paul Glatzel get a chance.
No doubt Vitezslav Jaros will in the early games too.
Any changes or tweaks that you'd like to see Klopp make?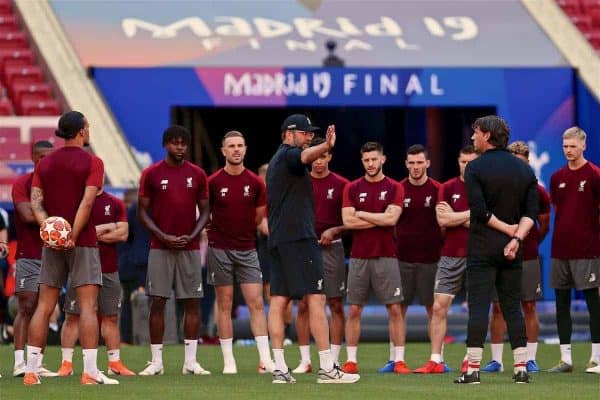 HENRY: In terms of the personnel currently at Klopp's disposal, not really.
I think it's essential that Jordan Henderson continues to be used as a more attack-minded midfielder, as it benefits both him and team.
He is a strong option there and isn't good enough in the No. 6 role.
The 4-3-3 system is Klopp's best, in my opinion, so I wouldn't like to see much changed there, while everyone else seems to be playing in their best position.
Some new faces are essential, though, namely a backup left-back, creative attacking midfielder and versatile forward.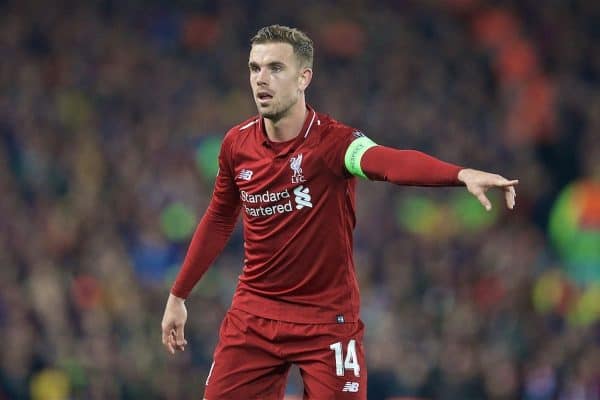 NISH: Not in the style of play. I'd prefer us to stick with our current 4-3-3 formation as it allows us to keep our strong midfield presence.
I've seen a few people talk about changing to 4-2-3-1 if we bring in another attacker, however, that would mean that our midfield would probably be Fabinho and Henderson, which leaves out the likes of Alex Oxlade-Chamberlain, Naby Keita, Gini Wijnaldum and James Milner.
We're already so dominant with that formation so I don't see the need to change it.
What I, and I'm sure most fans, would like to see is a reduction in the skill gap from our first team to our bench.
Touch wood, but if any of Trent, Sadio Mane, Mo Salah, Roberto Firmino, Virgil van Dijk or Andy Robertson get injured for an extended period it'll be tricky at best for us to have suitable cover for them.
We can't expect them to play 90 minutes every week in 50+ games, so I'm hoping we either buy or develop cover in some of those positions this window.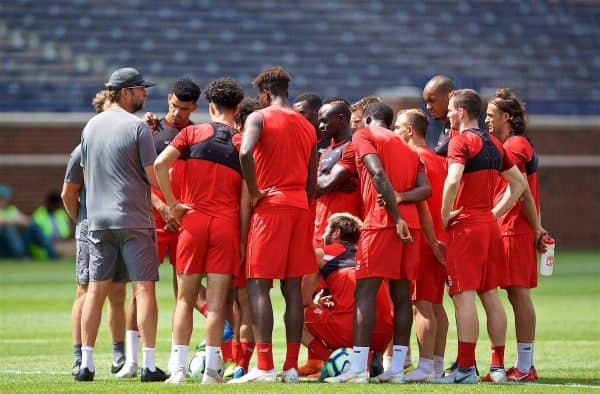 JACK: There's little that should be changed in terms of the tactical setup, though it will be interesting to see if Klopp experiments with another system.
The 4-3-3 is, in my eyes, the best way forward, but given there's no risk in pre-season perhaps a new formation could be tested.
With regards individual players, the way Harry Wilson is utilised could be an eye-opener: at Derby he played both on the wing and in midfield, and this could be useful.
Who will prove to be the surprise package of the summer?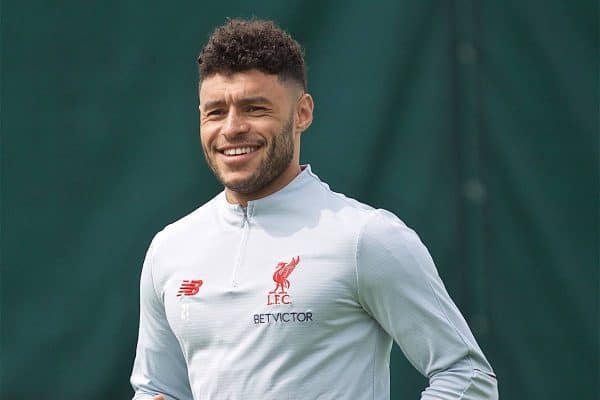 HENRY: That's a tricky one because the majority of Liverpool's players are already much-loved and rated highly.
Keita's stock has fallen because of a slightly disappointing first season at Anfield, but I think he will surprise some by hitting top form in 2019/20.
His fitness issues are a concern, but he is a special midfielder who has the potential to be one of the best in the world in his position.
Ox could also make people remember just how key he is, assuming he has overcome his injury woes without too much damage.
NISH: I think Ryan Kent is going to surprise a lot of fans.
I watched a lot of him at Rangers last year and he has stepped up his game even further.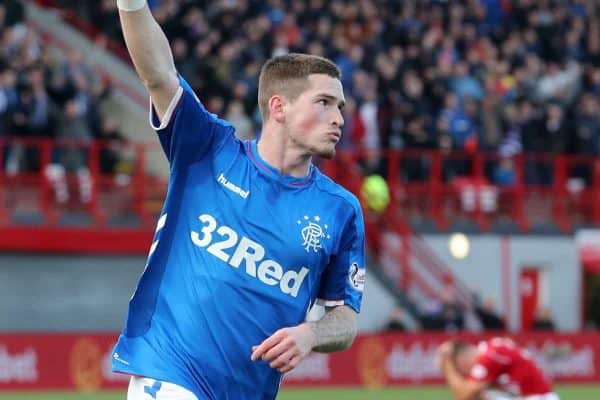 He's developed his game to be far more influential than before, without having to rely on goals and assists to help the team win.
It's like he's modelling his style of play on Firmino, which leads towards sacrificing goals and assists against his name.
But his influence on the play, his directness when he receives the ball and his explosiveness makes him able to break defences.
Whether this will be enough for Klopp to see him as cover for Mane during the season, only time will tell!
The fantasy situation is that Brewster joins the attack, is an immediate hit and scores 20+ for us…let's see!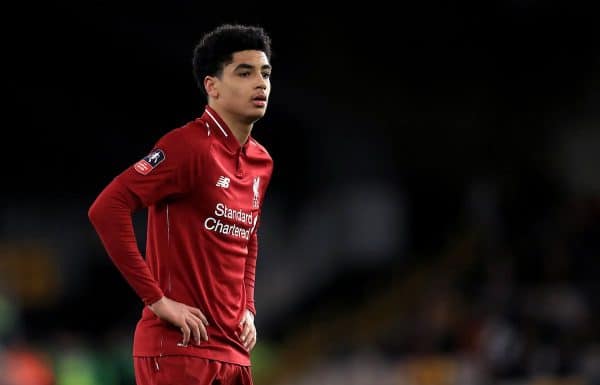 JACK: Realistically, we know what to expect from most of the players now, and there don't appear to be many additions on the horizon.
So with that in mind I'll go for Ki-Jana Hoever.
We've already seen flashes of his talent but he's still only 17, and I think he can be a big part of Liverpool's defence moving forward.
And which player has the most to prove this pre-season?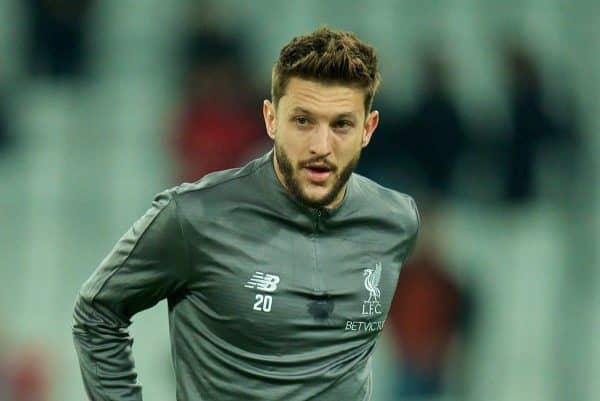 HENRY: Adam Lallana.
He is a player I used to think was a valuable member of the team, back in Klopp's early days, but he has dropped off hugely.
Liverpool have moved on and gone up a massive gear without him.
Personally, I would have sold him this summer, but Klopp is an admirer and it looks as though he will see out the remainder of his contract until next year.
He has to prove himself in pre-season, staying fit and providing substance in the final third, or accept that he will spend another season as a forgotten man.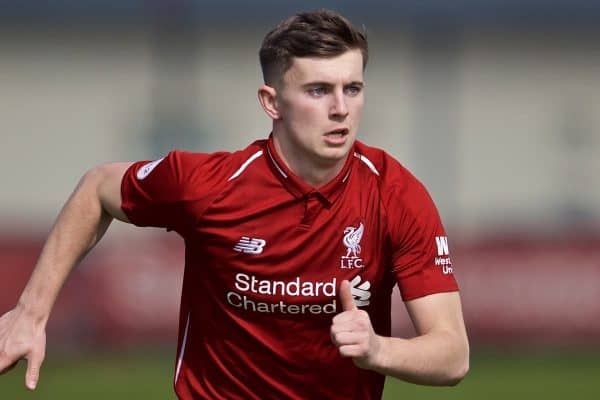 NISH: Probably Ben Woodburn at this point in time.
He burst onto the scene but has since failed to lock down not only a playing position at any club during his loan spells, but also seemingly also what type of player he is.
I remember watching his early academy games when he was purely a centre-forward and scored some great goals (one notably from distance against Everton, I believe it was).
Since joining the first-team squad he's been on the wing, attacking midfield, left midfield and defensive midfield, and he hasn't really shone in any of them.
I feel this window will be make or break for him and a number of players who may struggle to live up to the quality needed to earn a place in the squad of the European champions.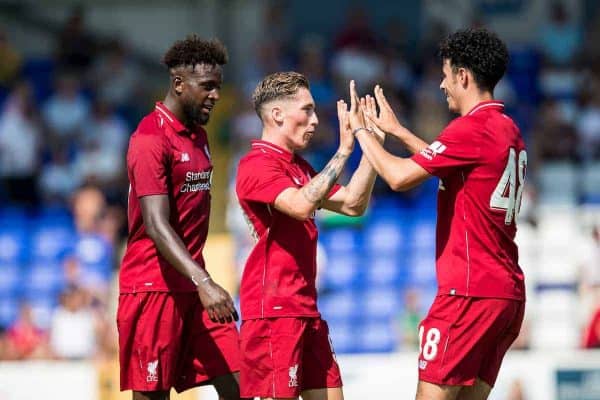 JACK: Both Lallana and Woodburn are good shouts, but I think it's got to be Wilson.
I'm still not convinced Klopp sees him as a part of his side in the long term, however he could well surprise many and stake a claim for a squad role.
That aforementioned versatility could be key, as dropping into midfield and covering out wide would help relieve some of the Reds' problems in terms of depth.
But it's clearly either this summer or bust, with a big-money move beckoning otherwise.