James Milner is out of contract at the end of 2019/20 but says the club haven't yet opted to open talks on an extension, despite being told the No. 7 wants to stay.
The veteran midfielder has played an important role over the last couple of seasons, on the pitch as a versatile option for Jurgen Klopp but also off-pitch as a role model and senior voice in the dressing room.
While his experience is of course important and his driving mentality as a leader on the training pitch, the boss has also let it be known that Milner often has the last motivational word before the team sets foot onto the pitch before kick-off.
Against that importance is Milner's advancing age: he's now 33 and will turn 34 in January and naturally there will come a point when his agility and mobility are in decline, even if his super overall fitness levels endure.
It means a big decision over whether to extend the contract of the veteran come the end of this season—and Milner has confirmed the club have not yet offered any indication fo an extension.
Talking to the Telegraph, the No. 7 says his representatives approached Liverpool at the end of last season to ask about a new deal, but the club have opted to bide their time.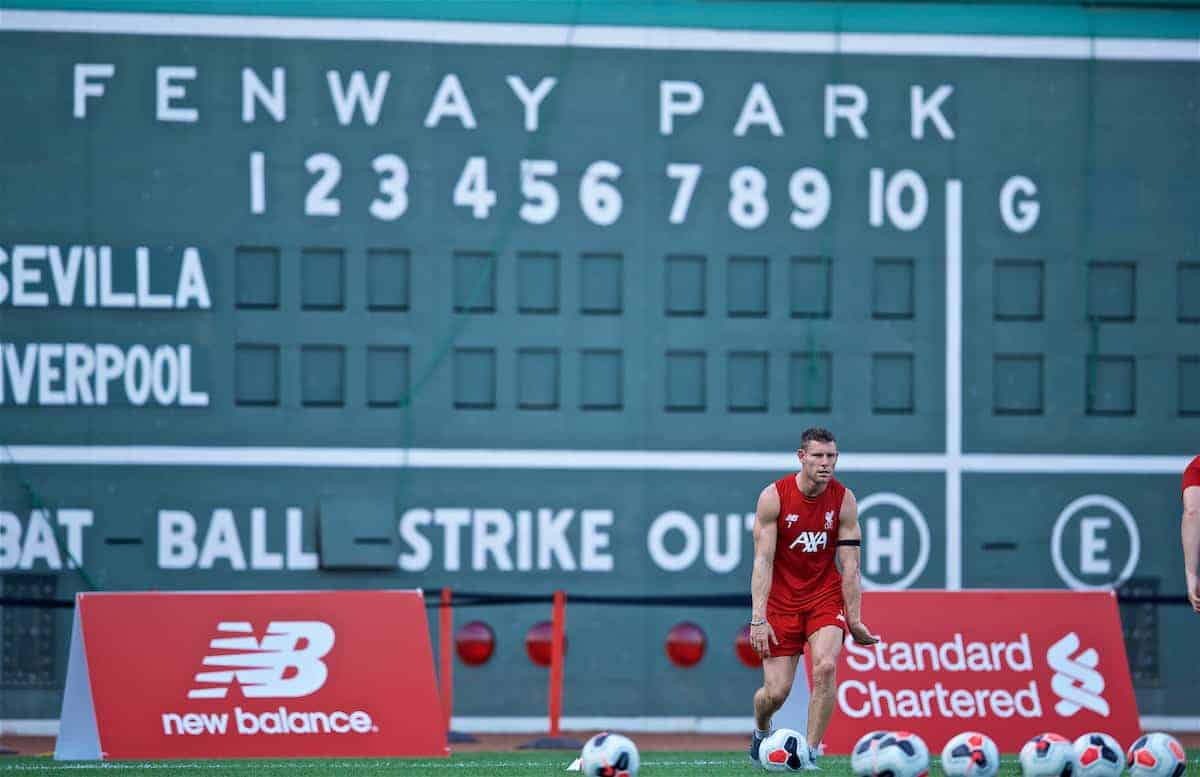 "As it stands, last year we spoke to the club and asked them if they wanted to do something and they said not at that time," the vice-captain said.
"We haven't heard anything since, so that's where we are at.
"All I can do is concentrate on my football and do what I can. But in terms of where I am with my contract, that's what has happened up until now and I haven't heard anything from the club."
Milner acknowledges that there is only so much he can do, but the proof of his worth will come out on the pitch.
"There are three things to it: availability, fitness and performance level. Hopefully I am delivering all three.
"I am just going to keep concentrating on my football, keep contributing to Liverpool and be the best player I can be for as long as possible."
In terms of his three factors, it will likely all hinge on the latter—his performance level—as he certainly outscores others in the squad for availability, including over the last year Adam Lallana, Naby Keita and Jordan Henderson.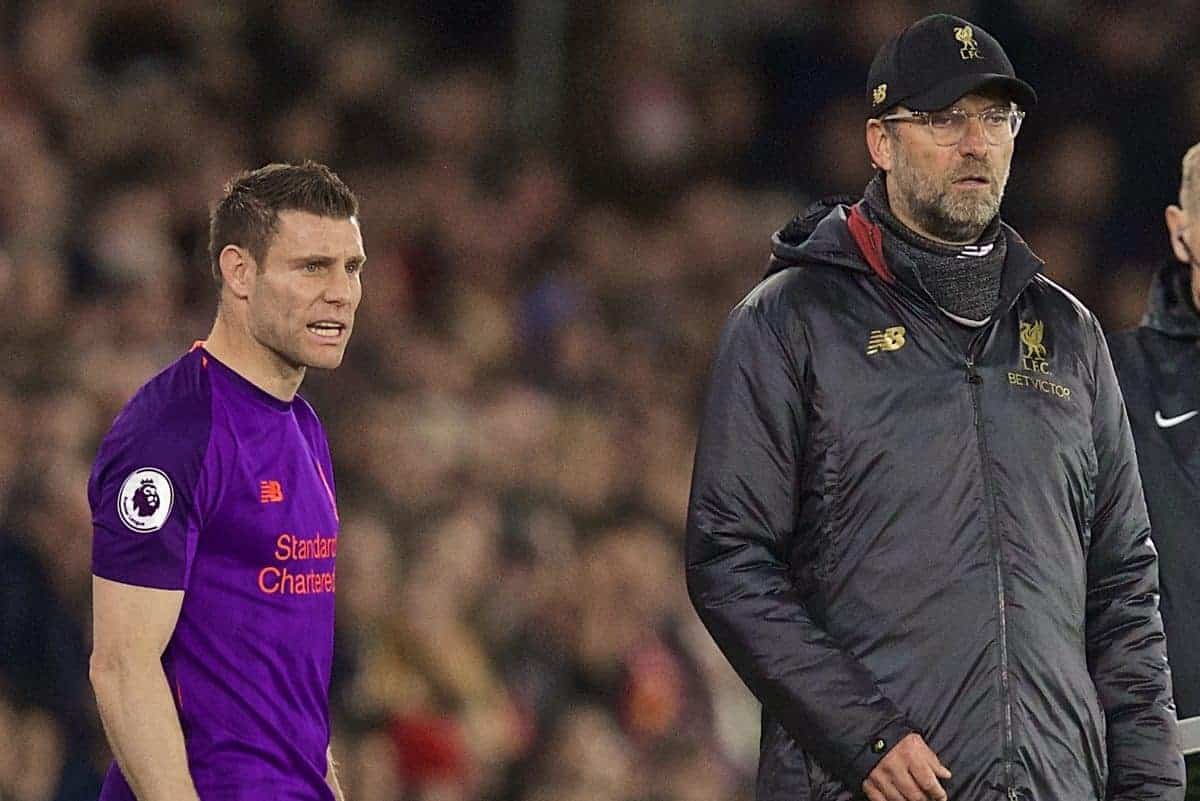 His versatility, too, might be a big plus-point for Klopp to have in the squad, but most fans would agree that he's a better option in the centre of the park than at full-back.
For this year, at least, Milner will be fighting for a regular role as one of the No. 8s in the centre of the park—as well as continuing his training ground mentor role.
"There are players coming through now who weren't even born when I first played! It's all right until you get into pre-season and you are doing the medical tests. They get asked when they were born and you hear their date of birth and you're like (oh God!).
"Listen, I remember making my debut and how lucky I was to have senior players around me. If I can be half as good with these guys as the older players were with me at Leeds, I will help them as much as I can."
With Marko Grujic tipped for a return to the first-team fold next summer and a couple of youngsters trying to make the grade in midfield, competition for places will remain higher than ever.
Helping the Reds add to last season's Champions League trophy will be the best way for Milner to prove he should prolong his stay and, as a trusted squad player for Klopp, it's sure to be the manager's final say on whether he wants 'Millie' to stick around.