Jurgen Klopp's desire to retain key players and establish a level of consistency has seen Liverpool create a champion team.
Much has been made of Liverpool's transfer business, rightly or wrongly, this summer as links and signings have been few and far between.
After splashing the cash last summer on Alisson, Fabinho, Naby Keita and Xherdan Shaqiri, the Reds were not expected to follow a similar path this year, with Klopp continually saying as much throughout the backend of last season and now into the summer.
The competitive environment which is the Premier League and Champions League can see teams quickly drift out of contention and left behind as clubs invest heavily in personnel as a result of football's ever-increasing revenue streams.
It ensures squad management has become as important as ever, and for Liverpool, the focus isn't simply on acquiring new faces, rather establishing a level of continuity and consistency which has evaded them in yesteryear.
The Reds have been building a champion team rather than simply acquiring a team of champions, and they are reaping the rewards.
Shared Experiences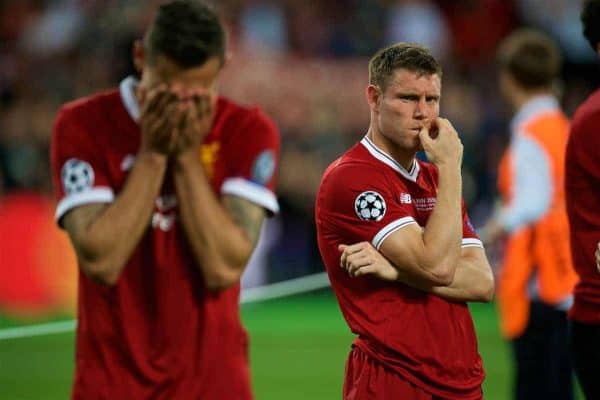 Since Klopp's arrival on Merseyside in 2015, Liverpool have endured countless moments of heartbreak which left fans questioning what deal Rafa Benitez made with the devil to clinch the European Cup in Istanbul.
First was the penalty shootout defeat to Man City in the League Cup final, then the Europa League meltdown against Sevilla – all in Klopp's first season – before a bizarre and a beyond belief defeat at the hands of Real Madrid in Kyiv last year.
While each occasion felt soul-crushing at the time, in reflection each moment shone the light on Liverpool's ability to be within touching distance of silverware and ultimately proved to be defining lessons on the road to a sixth European crown and a league title challenge.
"Only silly idiots stay on the floor and wait for the next defeat… We will go on, we will get better and that's how it is." Those were the words uttered by the manager in the aftermath of his first defeat in a final at Liverpool.
Despite falling to a similar result on the next two occasions, that mantra underpins part of Klopp's ideology of collective growth and harnessing shared experiences to fuel future success.
It all starts with establishing a core group of players who endure the trials and tribulations that comes with football, and it is no doubt part of the reason the German views contract extensions as new 'transfers'.
Klopp recently spoke of his pleasure at seeing a host of his current batch of players, which includes the Reds' prolific attacking trio, sign new terms to commit their future at Anfield.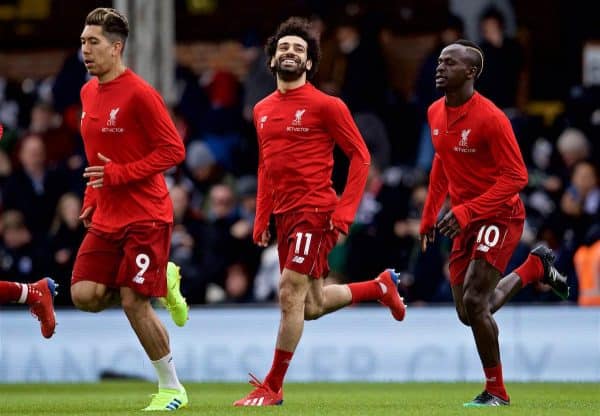 Bar the four players who joined last summer, every Liverpool player who helped lift the Champions League in Madrid experienced the despair of the European final defeat in Ukraine.
And, for Klopp, "to go through the darker moments together is very very important" on the journey to becoming a winner. The setbacks and all the nearly moments "made us all stronger and I'm happy that I can keep these boys together that went through all these things."
The manager's words speak volumes over his desire to retain rather than reconstruct his team.
The inability for the club to follow suit prior to his arrival proved to be the Reds' downfall as it felt like every year the star player would depart just when it felt as though Liverpool were on the cusp of success.
It isn't to say additions are not needed ahead of 2019/20, depth in attack and cover across the defensive line top the list for many fans this summer, but the crux of Klopp's ideology is to build a team and keep them together through the peak years of their career.
And consistency, both in players and performances, coupled with continuous improvement forms part of the foundation of his approach.
The Whole is Greater Than the Sum of Its Parts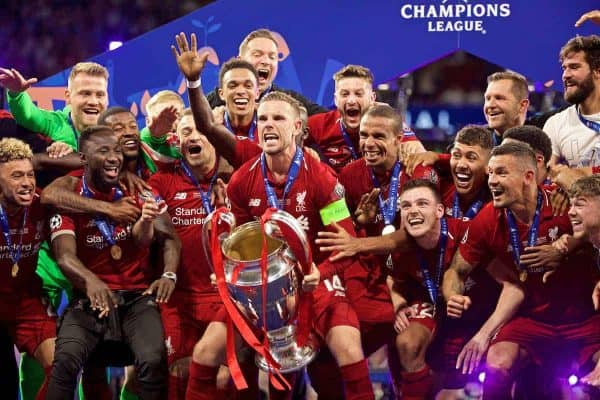 There's no doubting Liverpool have a host of star players in their ranks, the fact that four players – Virgil van Dijk, Alisson, Sadio Mane and Mohamed Salah – are in the Ballon d'Or discussion says as much.
But unlike league rivals Man City, whose bench boasts a wealth of talent amassing to hundreds of millions of pounds after consistently reaching into their wealthy pockets, the Reds have to be more selective over how they distribute their funds.
Rivals will throw figures around to claim Liverpool are one of the big spenders in the transfer market, and while not entirely untrue it does not account for the incoming funds received through expertly handled outgoings.
And as such it has been about slowly building a champion team for the Reds, not simply constructing a team of champions who cannot translate their individual prowess into collective success.
Prior to their breakout seasons, Andy Robertson and Trent Alexander-Arnold were not widely accepted as stars, while the likes of Gini Wijnaldum, Jordan Henderson and James Milner were readily overlooked.
But those abovementioned players have played alongside one another for at least two seasons now and are reaping the rewards of steady progression and continuity.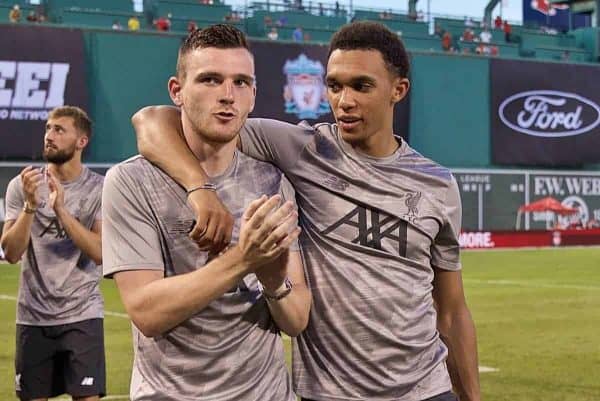 The Reds have peppered the squad with new faces, tweaking here and there ever since Klopp's arrival and much has been said of Liverpool's in-depth analysis to identify potential transfer targets, but not always the need to assess their character beyond the field of play.
It has proven to be a crucial element to Liverpool's success as there are no egos in the team or players who possess demands which stray away from the team and onto individual needs, instead, there are only players who are willing to "push the train, not jump on the running train."
Out of hand and reckless wage management has seen bitter rivals Man United fall to the mercy of their players' demands in the aftermath of Alexis Sanchez's arrival at Old Trafford, while no such issues exist at Anfield.
The fact that Liverpool introduced an Academy wage cap early in Klopp's reign proves as much as the Reds quickly looked to ensure players were motivated by developing and simply playing rather than financial gains.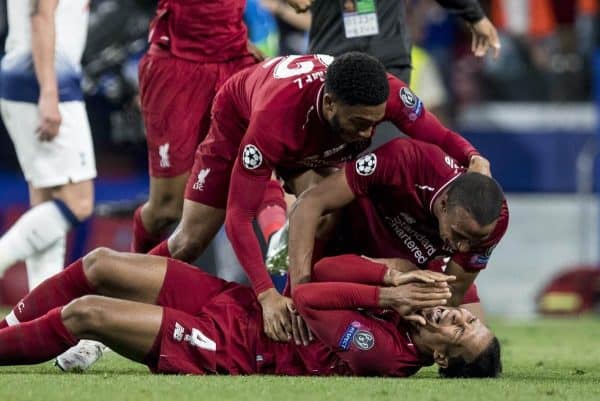 Thus, this targeted approach in the transfer window has enabled Klopp and his team to establish a group of players, a number of whom can now stake a claim of being world-class players, who are in it for the long haul.
While improvements will continually be needed to the squad as a whole to compete, the continued desire to keep the crux of his team together has ensured Liverpool are on the road to continued success.
The lack of continuity and consistency which prevented past Liverpool sides from clinching silverware is an issue no more as the steady construction of a champion team is already starting to reap its rewards.