Liverpool tasted defeat for the first time this pre-season against Borussia Dortmund on Friday night, but Jurgen Klopp identified plenty of reasons as to why the match was a worthwhile exercise even so.
Chief among those factors was, of course, the additional fitness for players; this was just the Reds' third friendly so far and the first for a key group of seniors.
Harry Wilson and Rhian Brewster both netted in the Reds' 3-2 reversal, the latter from the spot, while history was also made as the game was the first-ever football fixture to take place at Notre Dame Stadium.
Speaking after the match, Klopp told reporters that the change in minutes for the starters was an important part of stepping up pre-season, but was also a key reason for the eventual scoreline.
"It was very, very important. It was tough for both teams with the circumstances – wow, it was really warm. So immediately when we had to come out again for 15 minutes with the same line-up from the first half and Dortmund could change and bring fresh legs, that was the decider, I would say.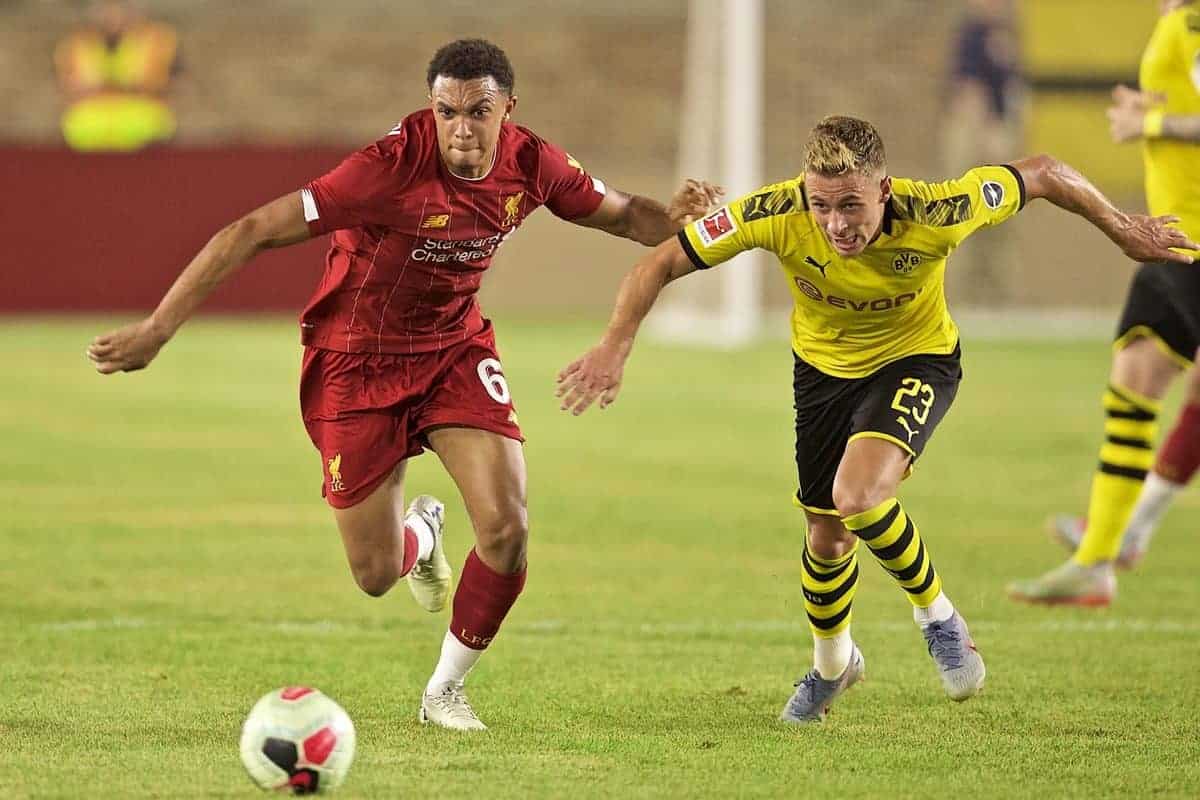 "We changed [the players] and it was a very, very important session for all of us; 60 minutes for one team was maybe a bit too much but they had to go through this, and the 30 minutes for the other team was exactly right.
"That's the situation we face in the moment, that's pre-season, early pre-season. We have to do it like this, we have to use it as the main sessions in our pre-season."
Once more, a bulk of the team across the 90 minutes was made up of younger players, with Yasser Larouci, Ryan Kent and Harry Wilson starting and then Ben Woodburn, Curtis Jones, Rhian Brewster and Adam Lewis entering on the hour mark.
The boss had praise for the starting left-back in particular, who faced BVB's elite wing talent Jadon Sancho.
"Yasser our 18-year-old left-back played against one of the biggest talents in world football and did pretty well the whole night.
"The pitch helped a little but, but still he did really well."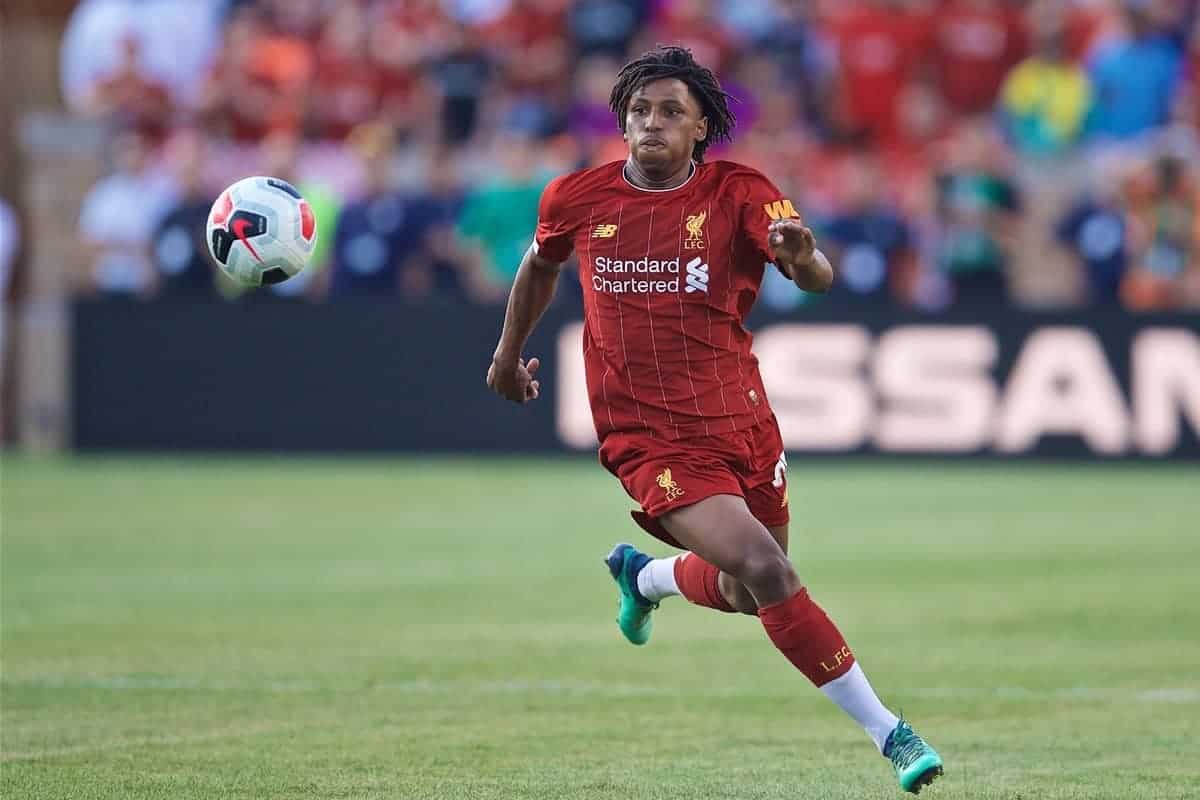 The pitch, which clearly slowed the ball and didn't allow it to bounce as high as usual, was one of the few negatives picked out, but minutes in the legs was once more the main prerogative.
Klopp won't take too much away from the result itself, but an hour in difficult conditions will help the likes of Alex Oxlade-Chamberlain and Divock Origi considerably in their quest for peak fitness.
The Reds now head to Boston for their second match on tour, against Sevilla at Fenway Park.
Liverpool will wear their new third kit for the fixture.