Liverpool have been linked with Sporting CP midfielder Bruno Fernandes all summer and he scored against the Reds on Wednesday night—but Jurgen Klopp says there's no intent to sign him.
One of the positions some fans expected the team to attempt to upgrade was attacking midfield, with a lack of goals from that area last season apparent.
Then factoring in the chase of Nabil Fekir last year and it's not hard to see why some assumed Klopp wanted another option in that role, and after the friendly at the Yankee Stadium, many would have been left impressed by Fernandes' influence.
A goal and an assist in a 2-2 draw left journalists asking the inevitable, but Klopp rejected any suggestion that Liverpool had been tracking him and instead conceded that he would be an unfortunately good signing for rivals Man United if they were to land him.
"If he will do that then we will face him," the boss said in his press conference after the match.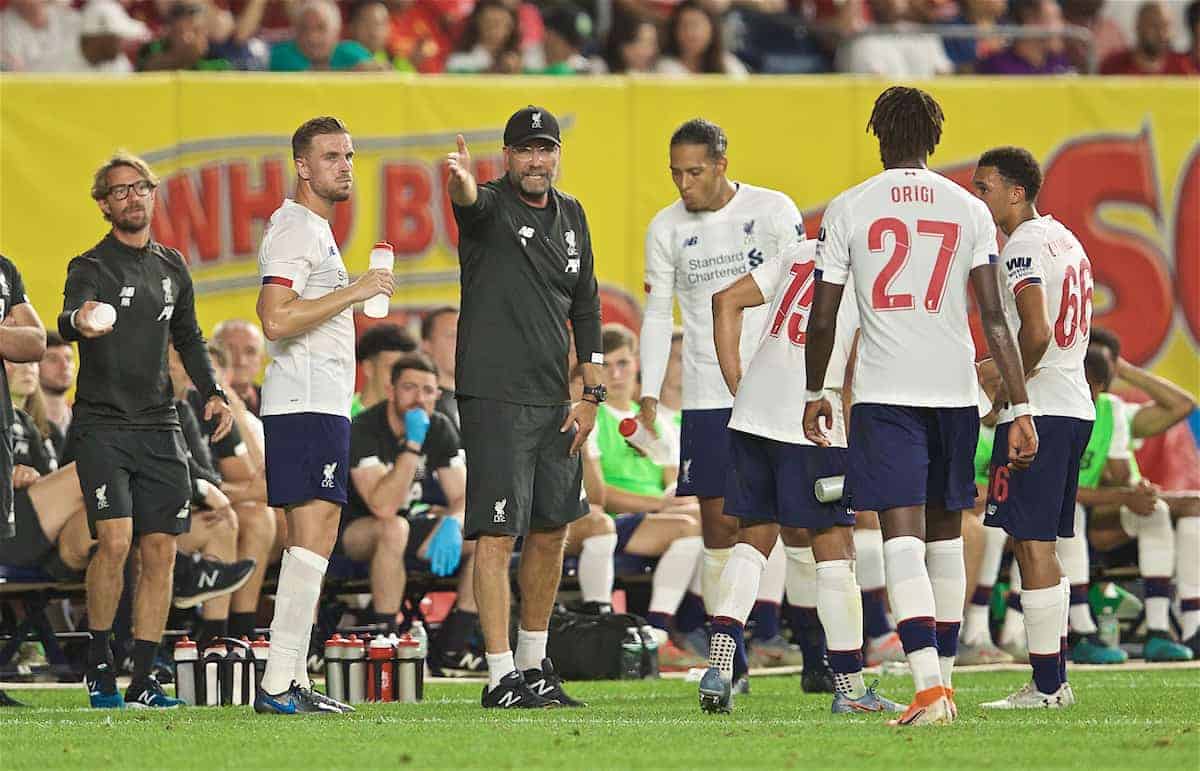 "He's obviously a really good player. [United] have already a few really good players, so that will probably make them stronger.
"It's not nice, but it (United's transfer business) is not our cup of tea, to be honest."
Sporting boss Marcel Keizer was asked about the midfielder's future and, while not setting anything concrete, acknowledged that sales of top players are a part of the business.
"Bruno is a good player, an important player.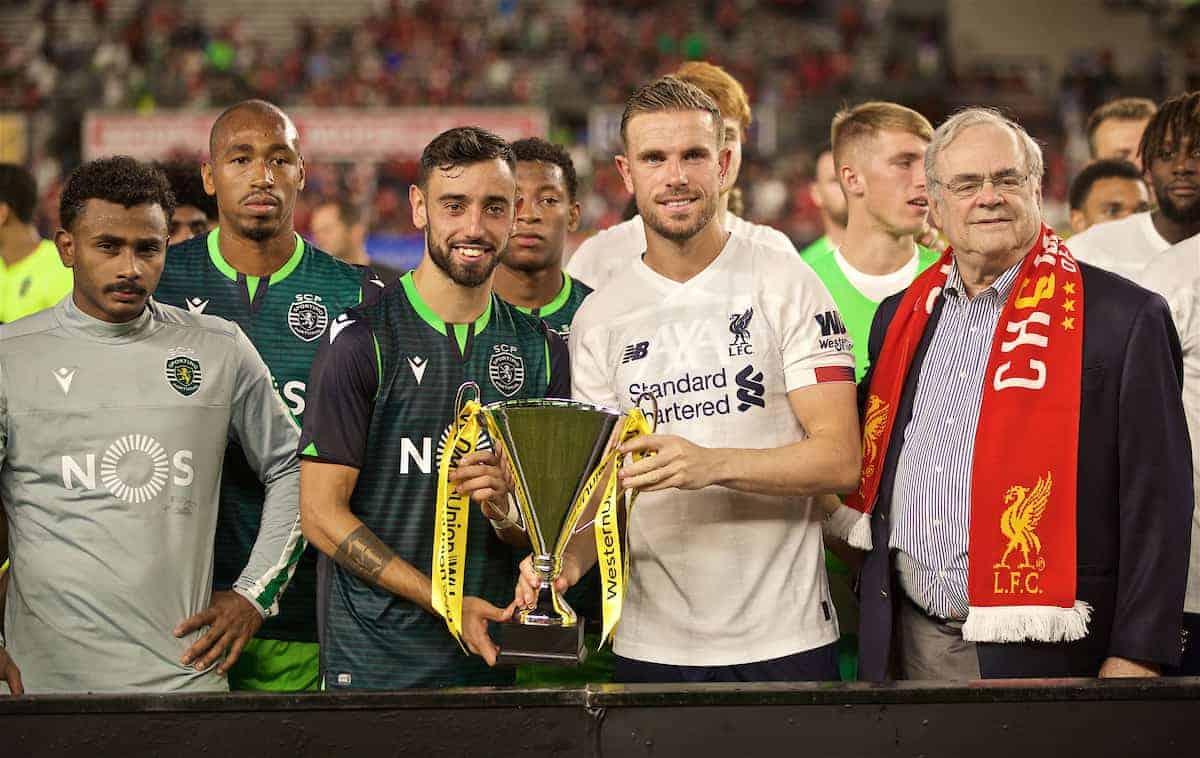 "Everyone would like that he stays but we do not know what the future will bring so we have to wait. Do I know about an official approach? I am just the coach. You ask the wrong guy.
"We know he plays very well and clubs like him and we have to see what happens.
"This is the job for the coach. You realise some players can go. Every player can go. Wait and see."
Of course, while Klopp's comments are pretty straightforward and sound entirely plausible, given Liverpool have made no major move in the transfer market this year, it wouldn't be the first time circumstances changed dramatically.
The boss suggested there was no interest in Alex Oxlade-Chamberlain shortly before he joined from Arsenal, while Liverpool faced Mario Balotelli back in Brendan Rodgers' day and was categorically denied to be a target…before he joined.
Even so, it appears unlikely that the free-scoring Sporting No. 8 will rock up at Anfield any time soon—unless it's as a travelling member of an opposing squad.