It's seemingly a make-or-break summer for 22-year-old Harry Wilson, who could either add depth to Liverpool's attack – or end up being sold.
Pre-season never used to be a strange time for young, hopeful players at a top level football club – the demands were always as simple as they were consistent; work hard, make an impression, seize your chance.
Many Liverpool youngsters will find themselves in exactly this position in the coming weeks. All, that is, except Harry Wilson.
Wilson and Liverpool right now have an issue, or rather a conundrum. It's certainly no bad position to be in, but one that must be addressed sooner rather than later.
While the loan system is in place to assist player development in English football, while providing supplementary benefit to two clubs simultaneously, there is no necessary criteria of what deems a success.
That said, many within the Liverpool ranks would be very hard-pressed to say Wilson has not achieved everything asked of him throughout the last couple of years which produced stints at Hull and Derby respectively.
Harry Wilson's Loans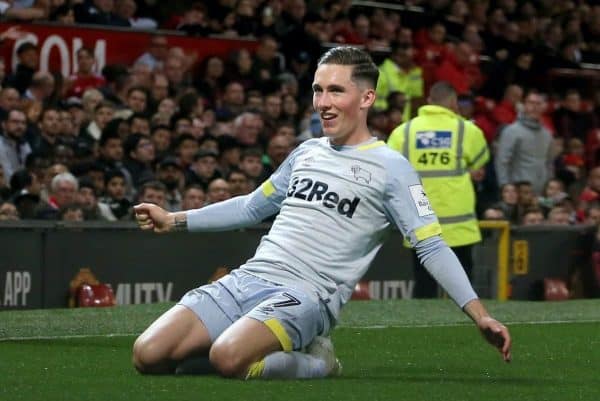 2018/19 – Derby County
Games: 49
Goals: 18
Assists: 6
2017/18 – Hull City
Games: 14
Goals: 7
Assists: 4
On a differing yet related note, depth is an issue that has plagued many a Liverpool side, year upon year.
Whether times were good or a times were bad, a cursory glance at the substitutes bench always signalled bad news.
Financial restraints forever condemned the Reds to investing heavily in the playing squad, while trimming around the fringes and sticking square pegs in round holes elsewhere.
Many a season cried out for firebrand youth chomping at the bit to emerge from the academy and take the senior ranks by storm. A select few of promise appeared, but never materialised at that crucial moment.
Daniel Pacheco, Jay Spearing, Jack Robinson, Krisztian Nemeth. There are countless more. Each had their moments, but the end product never came.
In truth, it has taken the new approach and fresh investment into the Reds' youth set-up within the last decade to really begin polishing a few gems we see today.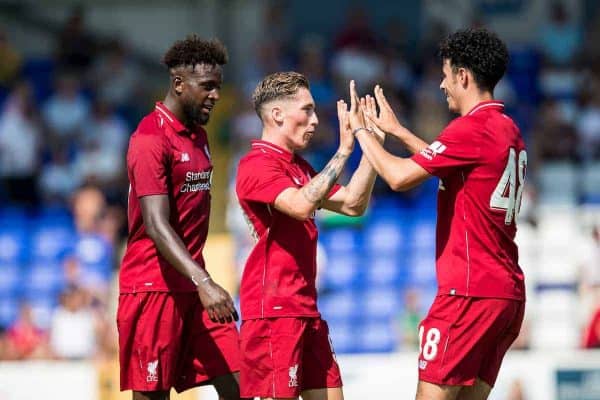 Reward is now being reaped, in small part. The emergence of Trent Alexander-Arnold is perhaps the best piece self manufacture since Steven Gerrard, while Liverpool coaches still harbour high hopes for the likes of Rhian Brewster, Ben Woodburn and Nathaniel Phillips.
And then we have Wilson. The real contention point of the whole loan situation itself.
On paper, Wilson is a textbook example of how the loan system should be expertly handled.
An initial spell in Yorkshire brought a Young Player of the Season award, while a full campaign under Frank Lampard's guidance propelled Derby to the Championship play-off final.
Making 40 appearances in the second tier, Wilson hit 14 goals each with varying degree of artistic brilliance. A further three assists were added along the way.
Wilson also struck in both cup competitions, while finding the back of the net in the crunch play-off fixtures at the season's end.
Minds only have to be cast back to the 22-year-old's physics-defying free kick at Old Trafford for the corners of mouths to curl with boastful pride.
In years gone by, everything accomplished by Wilson this season would have warranted a nod of respect and the opportunity of first-team action.
Even today, in the billion-pound business that is the transfer window, young players recording the kind of numbers being laid down by Wilson would be coveted by any ambition-laden Premier League side.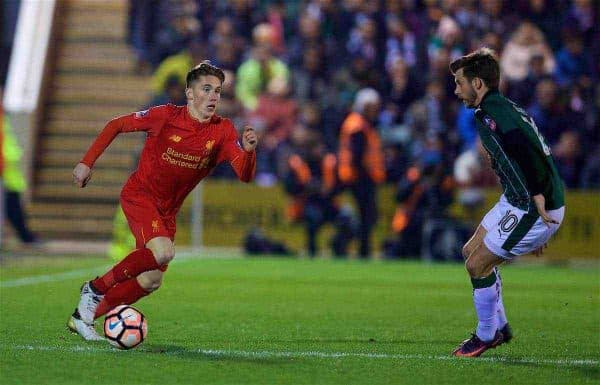 Yet in the same breath it is very much the transfer window of today which is creating these unique and unprecedented situations such as the Wilson conundrum.
With rocketing fees being bandied about like a Storage Hunters bidding war, clubs are becoming increasingly aware that the arbitrary pricing structure of the window can be manipulated.
What is Wilson worth, in today's market? £25 million? Probably. Yet that same figure brought Adam Lallana to Anfield in summer 2014.
While the desires and ambition of the player himself must be taken into full consideration, moving Wilson on in the coming weeks would largely feel like a betrayal and misuse of the loan system.
At Derby the Welshman earned a name for himself within the training facilities for being sharp and ready, raring to go. Ever the early starter and always one to stick around to iron out a few performance creases.
On the field of play, Wilson soon manipulated the Championship division to play to his tune, showing himself a level above the rest.
Cautiousness in his attacking approach gave way to bold decision-making. Not wild abandon, but calculated and clinical composure which delighted team-mates, club staff and fans alike.
It's the old cliche to compare a British player with an export from overseas, but had Wilson been a more unknown entity, plucked from obscurity doing the same kind of business in La Liga for the likes of Deportivo La Coruna, it's not difficult to imagine he would be perceived differently.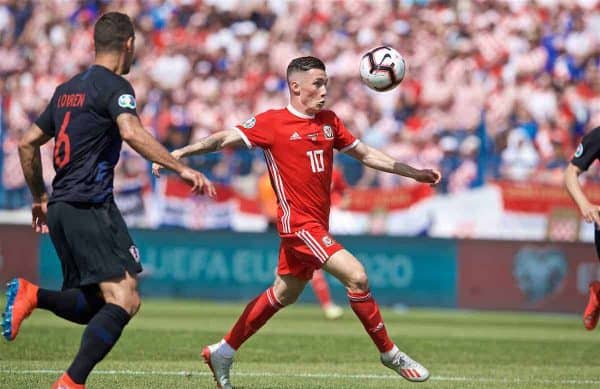 Fan frenzy feeds into all this, of course. Transfer season, rightly or wrongly, fuels the masses. The lesser known the player, the more intrigue and wonder and appetite to sign them.
Of course, it's not at all easy returning to a parent club which has just been crowned champions of Europe. Xherdan Shaqiri and Divock Origi will likely form direct competition for Wilson, and this is now the level the youngster must quickly become accustomed to.
Liverpool know what they've got in Wilson, and have some tough calls to make. The Welshman won't settle for a hero's return to the reserve team set-up, nor will the occasional FA Cup senior appearance suffice.
It goes without saying that an opportunity has been earned by both parties. One to perform in the Premier League, by Wilson. Or, on an entrepreneurial level, one to sell for a tidy profit from the Reds.
Now it's time to make the call.