Liverpool face a familiar challenge after they learned the first fixtures to be moved for TV broadcast in 2019/20, with an international break looming already.
The Reds had five of their Premier League games in August and September rescheduled on Friday, with just one of their first nine fixtures in all competitions not televised.
Following the season opener at home to Norwich, clashes with Arsenal and Chelsea are among those selected by Sky and BT, with Liverpool likely to come close to last season's record of 29 league games on TV again.
Perhaps the biggest talking point from the latest scheduling is that the visit of Newcastle on Saturday, September 14 will be a 12.30pm kickoff in the first game back from the international break.
Jurgen Klopp is regularly outspoken about the regularity of Liverpool's early starts following these intervals, but their record has improved significantly in recent years.
Here's when every international break is in 2019/20, and who the Reds play before and after in the league.
International Breaks & Fixtures, 2019/20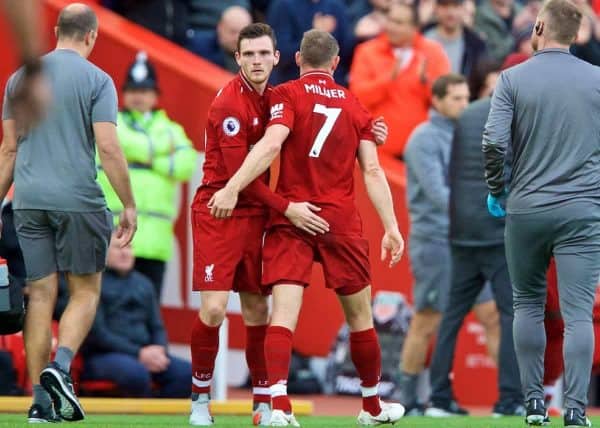 * Fixtures in October, November and March subject to likely change.
Liverpool only play at home in the first game back from one of four international breaks this season, that being the clash with Newcastle at Anfield in September.
Trips to Man United (October), Crystal Palace (November) and, most importantly, Man City (March) present a difficult challenge for the Reds.
Taking on City at the Etihad, in a fixture guaranteed to be rescheduled and likely to be another early kickoff, could be one of the most decisive games of the season.
Fortunately, Liverpool are unbeaten in their last seven games after mid-season breaks, winning all four in 2018/19.
Their last defeat on returning, though, was the 5-0 loss at City in September 2017.