Liverpool put together their most complete performance of the season so far and Steven Scragg thinks the rest of the league might be feeling somewhat alarmed.
Unai Emery mused before this one that he wished his Arsenal team didn't have to play Liverpool at all.
He seems to be a manager that used up his entire quotient of luck against us while in charge of Sevilla during the 2016 Europa League final.
Clearly, these were pre-match words uttered by the Arsenal manager in a bid to shield a different-planned approach to the game between the two sides at Anfield, compared to their most recent benevolent visits.
Pained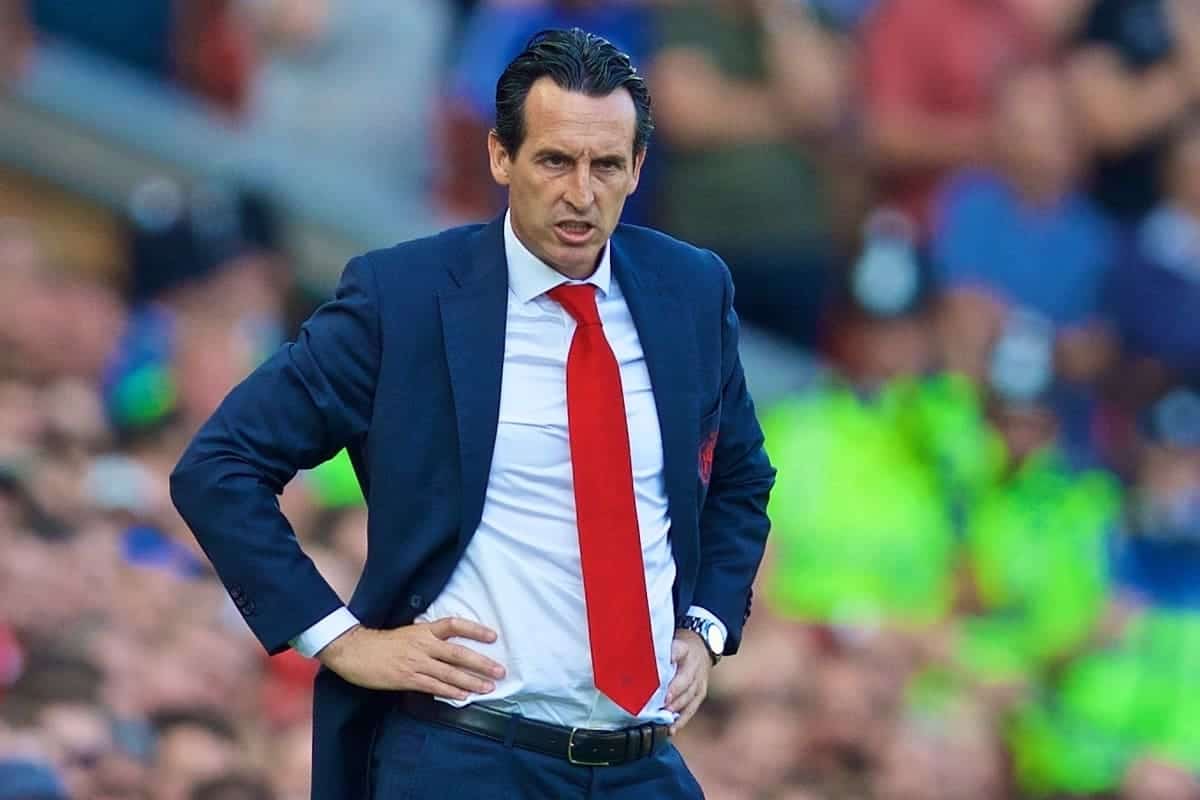 Even when Arsenal resist the urge to be Arsenal, playing compact instead and trying to hit on the break, they still depart L4 with their tail between their legs.
Diamonds are Liverpool's best friend?
Over three years on from that defeat, in Basel, to Emery and Sevilla, it is hard to countenance that Jurgen Klopp and the Arsenal manager share the same sport at times.
There was a defined and pained expression on Emery's face for much of the game on Saturday.
This was first vs second; this was a game between the only two teams still in possession of 100 per cent records. In reality, however, the gulf between the two is startling.
Enjoy this Liverpool while you can. It is at times like watching Liverpool 5 Nottingham Forest 0, every week.
Imagine what we would be like if we had made significant summer signings? Imagine what this Liverpool would be capable of with a fully fit and functioning Naby Keita?
Then again, would new arrivals have upset the balance of this most wonderful of Liverpool teams?
Towering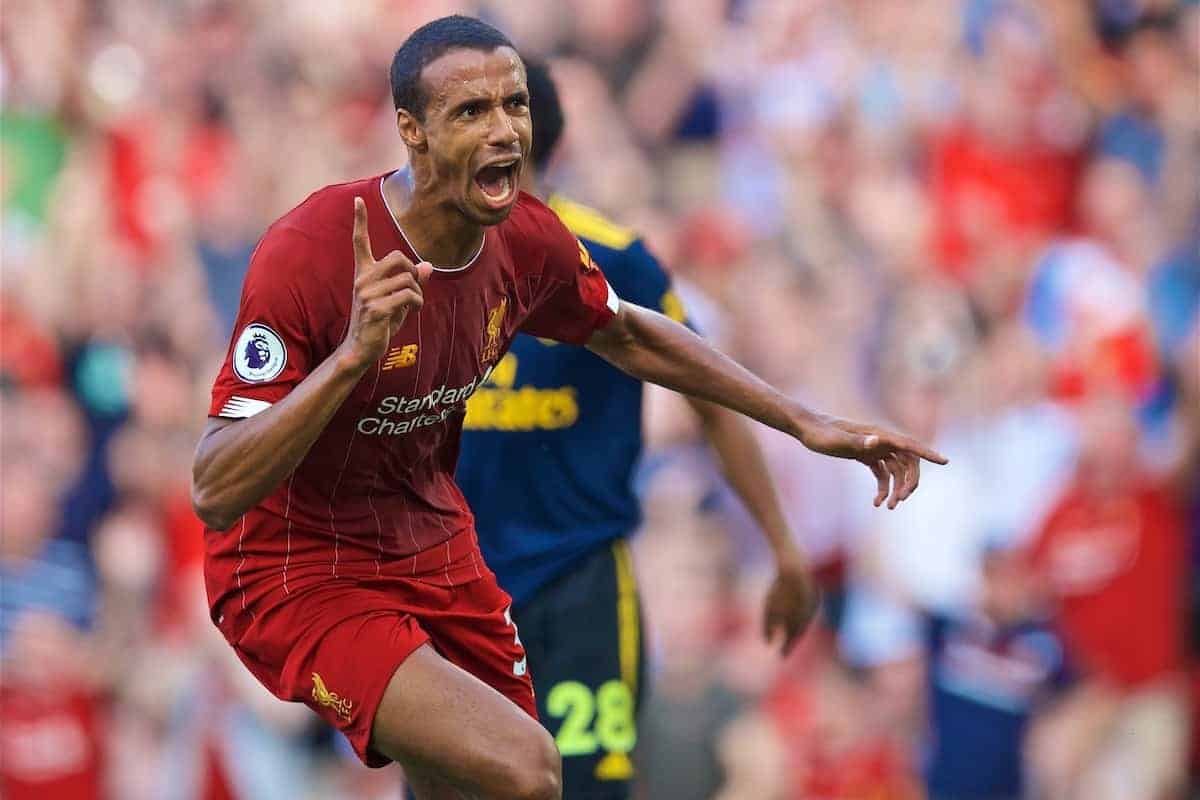 A towering header from the imperious Joel Matip, a penalty that might not have been given in seasons past—but is now an inevitability in the era of VAR—and a hypnotic skinning of the erratic David Luiz, by Mohamed Salah, as part of a beautiful third goal.
This wasn't just football, this was M&S football.
It wasn't the ideal summer for Liverpool, as a we didn't appear to strengthen the squad, weakening it if anything.
International tournaments in Africa and South America, plus the injury to Alisson and continued problems experienced by Keita, should have left us sluggish and vulnerable.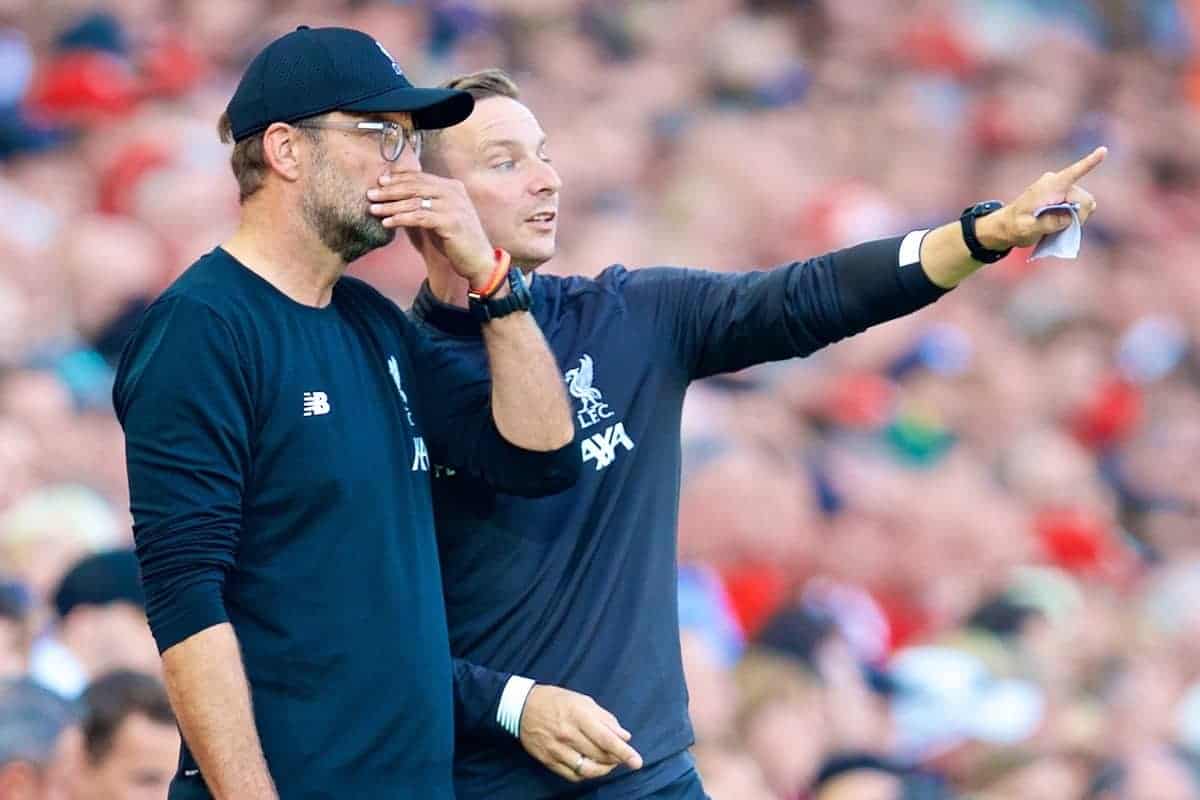 Of course, these are issues that could still bite us as we move towards autumn, but at the minute we seem to be brushing them away with ease. It must be demoralising for everyone else.
Arsenal had arrived on the back of two Premier League victories, all be them narrow ones.
A promising start and kudos roundly given for addressing the sort of defensive shortcomings that saw them resoundingly beaten in last season's Europa League final.
Liverpool largely burst that bubble on Saturday.
I still expect an overall improvement from Arsenal this season, for them to realistically push to finish above Chelsea and Manchester United.
They are just operating with a post-PSG Emery, rather than the Sevilla version.
He hasn't been the same coach since he oversaw that incredible PSG Champions League capitulation at Barcelona, a couple of years ago.
David Luiz, Though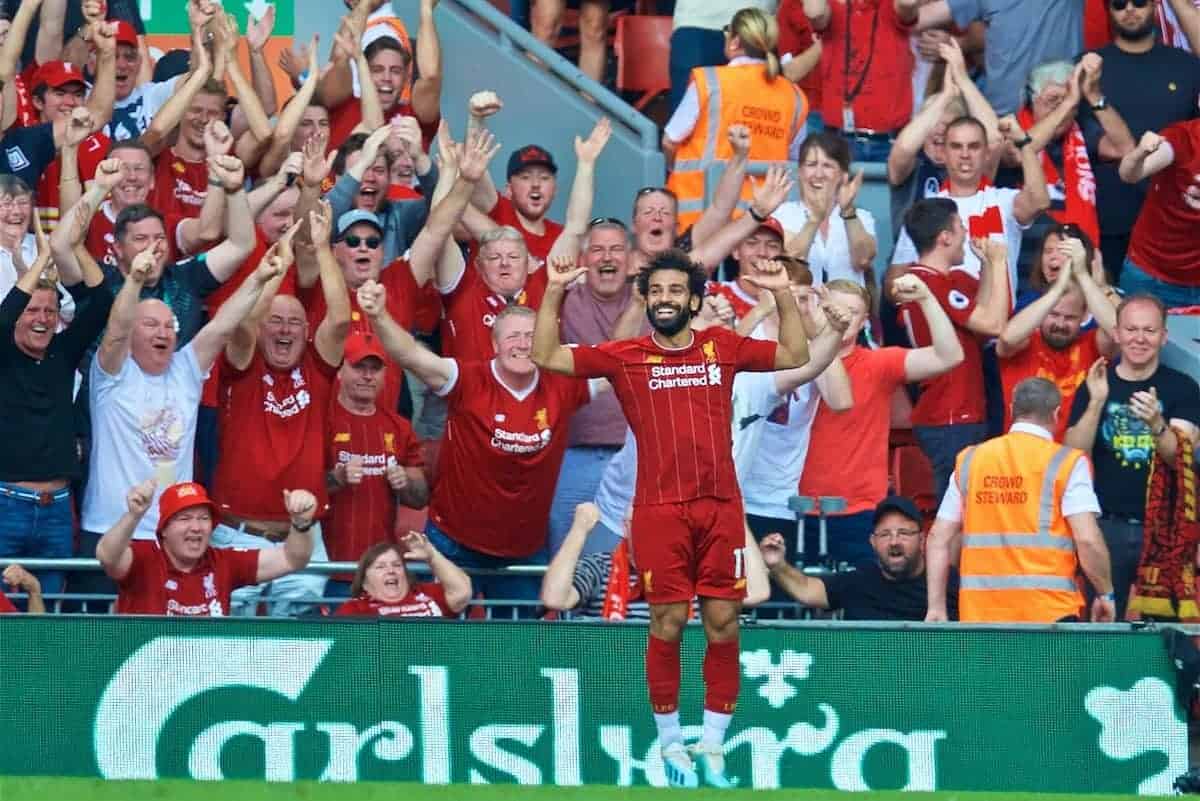 Luiz is the gift that keeps on giving and on Saturday he was in a very generous mood.
Every team has one of those talented, but erratic, centre-backs, yet our own version, Dejan Lovren, has absolutely nothing on the Brazilian in this respect.
Luiz was as reassuring a sight in Arsenal's starting line-up as Alexandre Lacazette was for not being in it.
Liverpool have reached a point where opposing coaches and players are doing half of the work for us, when it comes to picking up another win at Anfield.
Coaches overthink their way into Klopp's hands, while harassed players are pressed into their own corners where panic occurs.
It really does look frightening to be staring this Liverpool square in the eyes. Even our defenders, and our goalkeeper are offensive.
Yo Adrian…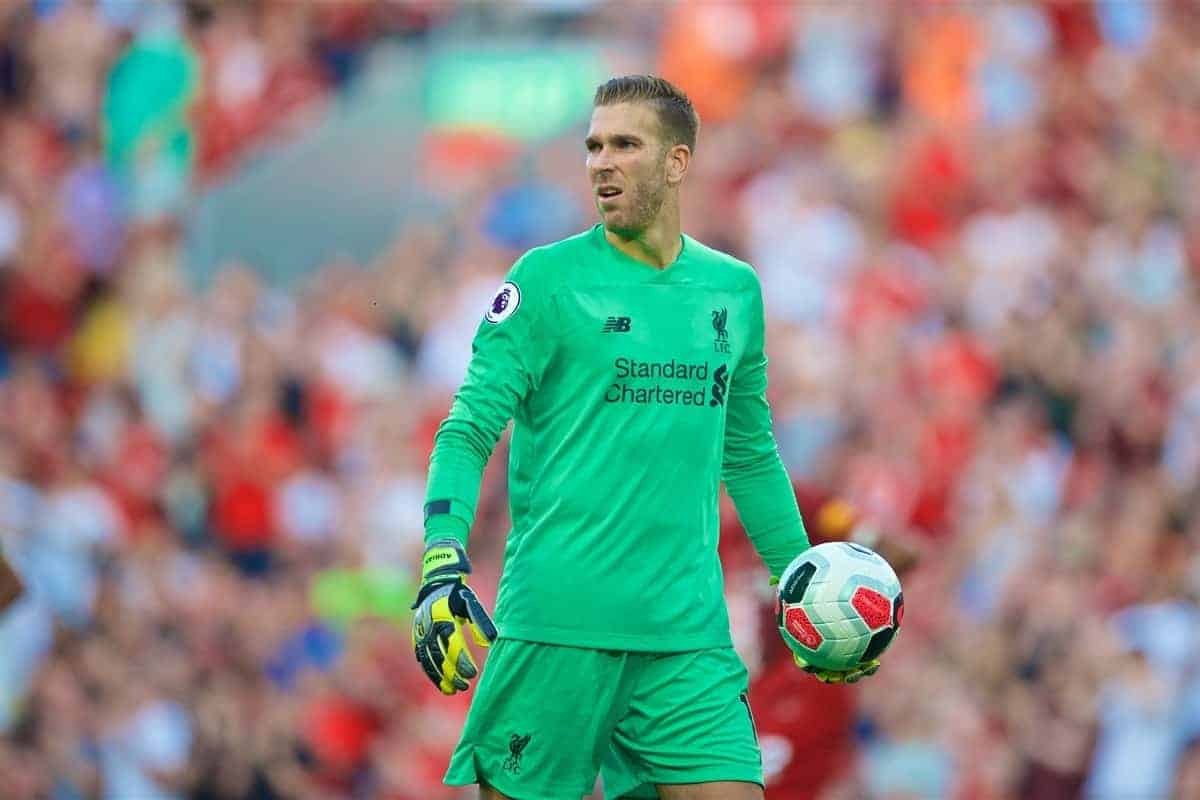 We've all fretted about the absence of Alisson; we've all been concerned that Adrian has been called upon as soon as he has walked through the door at Anfield.
The goal he conceded at Southampton was an ugly one, the penalty he gave away in the Super Cup, without making substantial contact, was careless and he is yet to keep a clean sheet, but he is plugging the gap left by Alisson more comfortably than Simon Mignolet would have done.
Adrian's save from Nicolas Pepe was a crucial one, despite the Ivory Coast international making it a far easier one than he should have.
The otherwise consummate Jordan Henderson had a debt of gratitude for that one.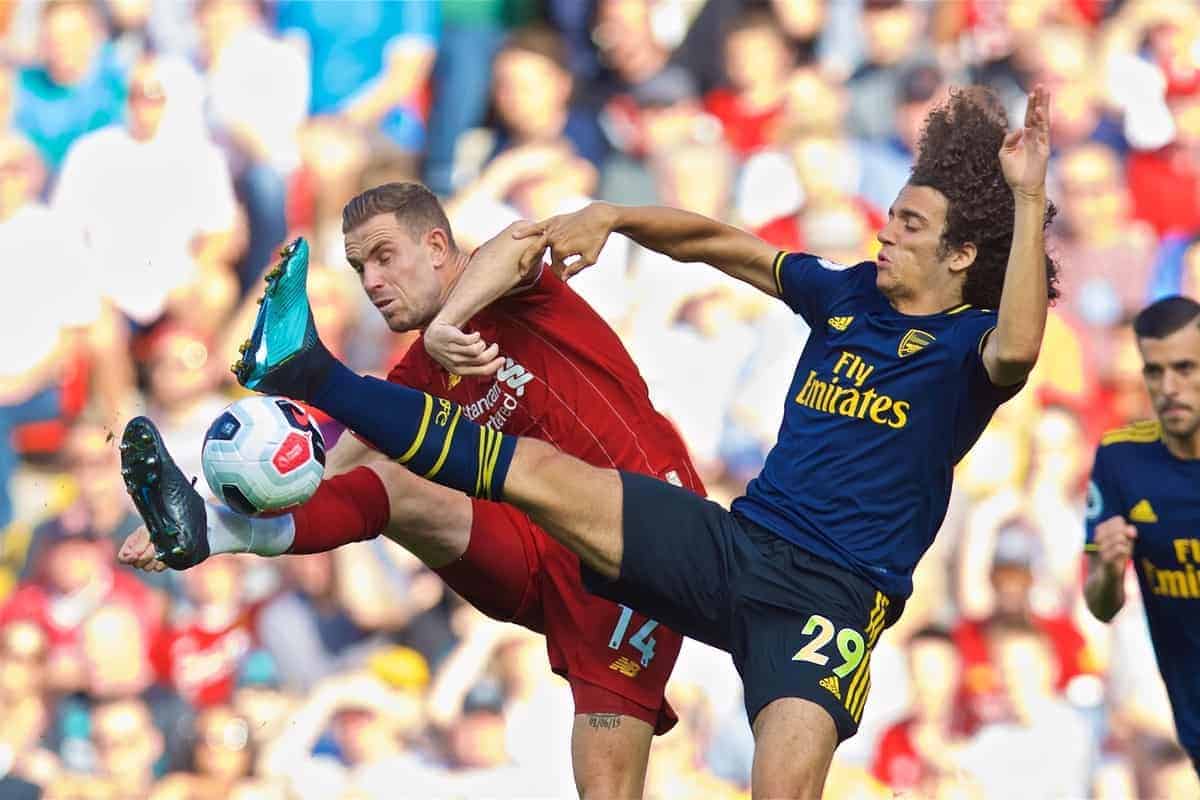 The Spanish goalkeeper is very comfortable with the ball at his feet, he has the presence of mind not to be rash in releasing the ball and can pick out passes that Alisson is surely proud of.
We have ourselves a capable back-up goalkeeper.
From this point forth, we should always have a Spanish goalkeeper on our books.
There was little he could do with Arsenal's consolation goal, which was created via a careless clearance from Trent Alexander-Arnold and a bit of penalty box luck for Lucas Torreira.
Next Up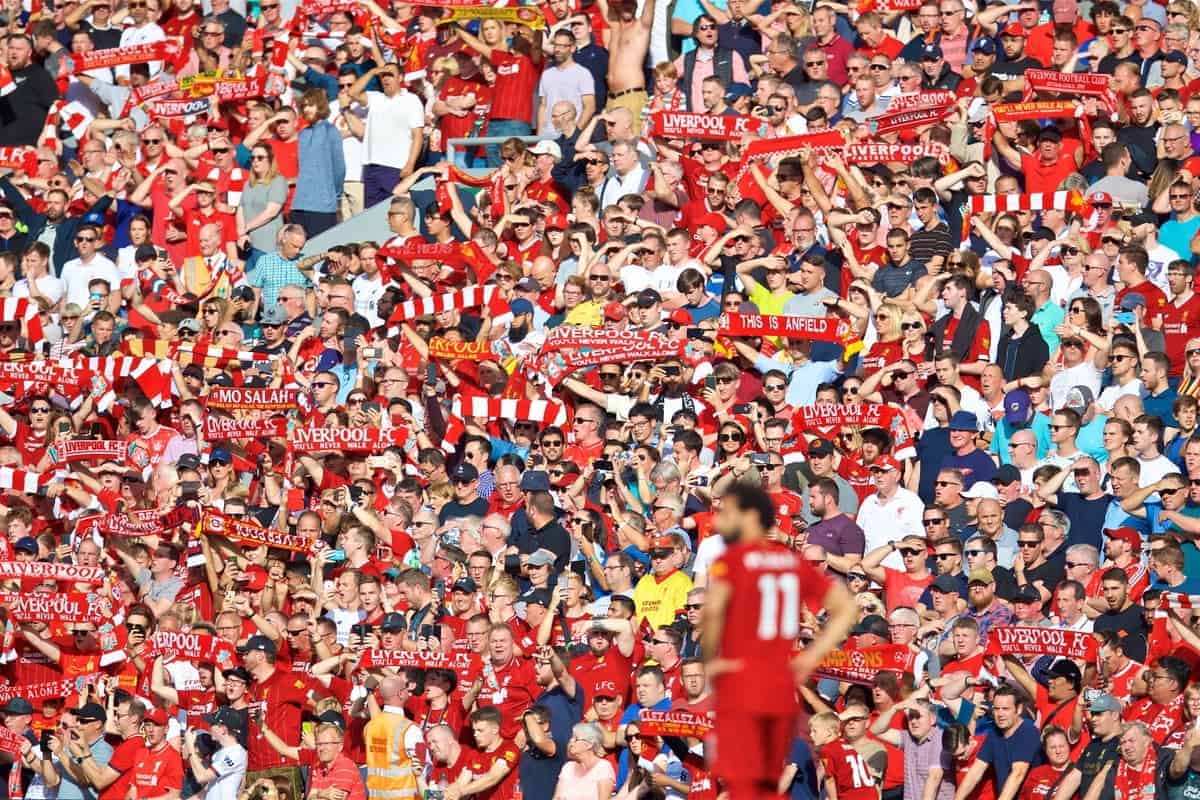 A comfortable and stylish win obtained against Arsenal, we head to Burnley next for a very physical test.
Our last game before the first international break of the season.
It won't be easy, but if we make it look easy, then the rest of the Premier League will feel a deep sense of foreboding.