Liverpool's mental resilience was again on show at Southampton and for Alex Oxlade-Chamberlain, it is a trait which will again be at the centre of any success the club have this season.
Jurgen Klopp has readily lauded the attitude and mental fortitude of his side, earning the Reds an evolved title of 'mentality giants'.
It was a term coined when Liverpool defied the odds against Barcelona and was again brought to the fore after the Reds dug deep to emerge as victors over Southampton merely three days after their taxing Super Cup triumph.
And while the Reds' performances throughout the season to date have yet to entirely convince, there is no doubting the determination and fight each player within the squad possesses to keep the wins on the board ticking over.
Oxlade-Chamberlain previously revealed the playing group were quick to ensure "no excuses" would be used to justify the performance or result on the south coast if it were not to go to plan following their midweek exertions.
And none were needed, with the midfielder lauding the "top drawer" mentality against his former side which again showcased Liverpool's ability to grind out a positive result regardless of the circumstances.
"Mentally, this group of players is top drawer. The manager is one of the most mentally persistent managers out there, for sure, he keeps us going," he told the official club website.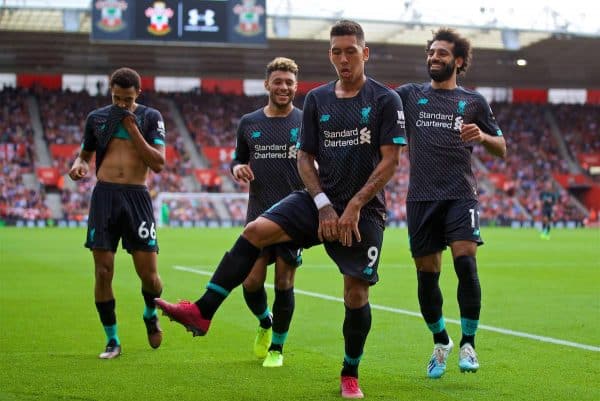 "We know what the demands are on each other. And I think that has grown in the team, there are more and more leaders coming out of this side – not just Hendo, Millie, Virg. Everyone is starting to take responsibility for what they need to do on and off the ball.
"It's a team that's really going in the right direction. But it's early in the season; we've got to keep our feet on the ground, keep plugging away and keep churning out results."
After a year out of action with an ACL injury, Oxlade-Chamberlain faced his own share of trials and tribulations on the sidelines.
But now he is eager to take his mental strength onto the field of play as Liverpool will be again be forced to "dig in" if they are to continue to build on their recent European success:
"We've had a taste of winning [a trophy] and we knew what it took to get there. It was nowhere near easy. I think it's going to get harder and harder.

"We know what it's going to take, there are going to be moments that test us and maybe new tests this year that we didn't face last year.

"We had to dig in, the boys dug in all last year through difficult moments, where you're expected to win and still go out and win. We know there's going to be tests and we know that's what's required."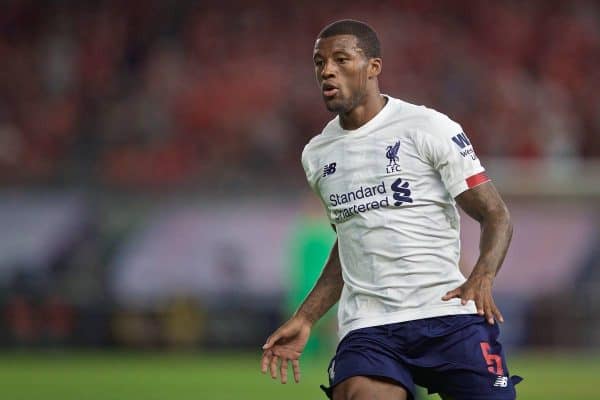 Gini Wijanldum, Oxlade-Chamberlain's fellow midfield partner at St Mary's, was also quick to stress the importance of Liverpool simply finding a way to win as the team continue to work their way back to peak form.
"It is important [to get results without being in top form]," he said.
"Especially at this time of the season, that you collect as many points as possible because basically, you have to improve during the season and that is what are trying to do and what we want to do but it is also important to collect as many as points until you are at your best.
"I don't think you always see a team play well for 90 minutes. We just have to make sure we win games."