Andy Robertson has argued why Liverpool don't need to make major additions to a squad that are looking to start afresh, "forgetting" the Champions League win.
The Reds are heading into a season in which they will defend the European Cup, and look to improve on their second-placed finish in the Premier League, having only signed two teenagers.
Sepp van den Berg (17) has been brought in from PEC Zwolle for £1.3 million, while Harvey Elliott (16) arrives from Fulham in a deal which is set to go to tribunal, with the fee touted as high as £10 million.
Meanwhile, Arsenal announced the signing of widely rumoured Liverpool target Nicolas Pepe on Thursday, and Tottenham and Man United remain in the hunt for another who has been on the radar, Sporting CP's Bruno Fernandes.
But Jurgen Klopp seems content to work with the players already at his disposal, which is an admirable, if risky, approach to take.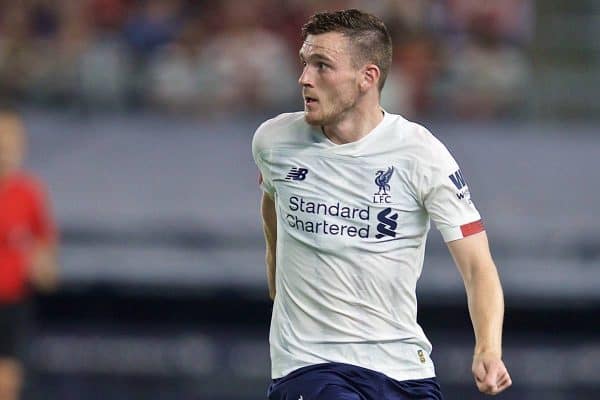 Robertson has faith in the manager, and used Spurs as an example of why the Reds don't need to bring in new faces to improve, holding up Fabinho and Naby Keita as examples of players who can contribute even more this time out.
"The same got said about Tottenham last season, that they wouldn't kick on without signings, but they went on and had a more successful season," he told reporters.
"For us, the most important thing was keeping all our players, and we've managed to do that, have all stayed together, and that's a big thing.
"It's about sticking together and getting even more familiar with each other.
"We've had players that have been in their first seasons—Keita and Fabinho, their first season is over now and they've settled in.
"So I'm sure they will be looking to kick on and so will everyone else."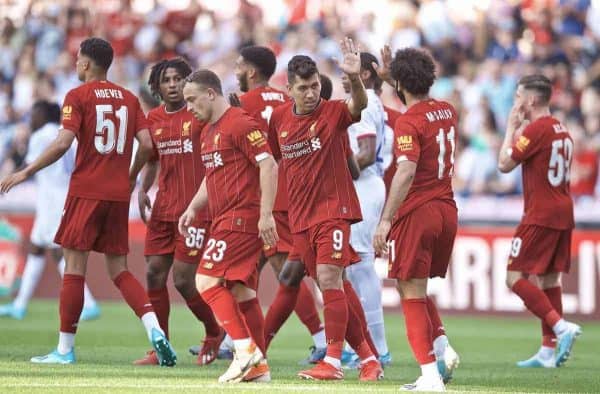 Robertson is right to suggest that Liverpool's priority was maintaining the core of the squad, despite muted speculation over the futures of Mohamed Salah and Sadio Mane, among others.
They were never likely to leave, with their status as world-class players sparking rumours among a Spanish press eager for clicks and newspaper sales, but it remains a positive.
The return of Salah, Keita, Alisson, Xherdan Shaqiri and Roberto Firmino in the 3-1 win over Lyon on Wednesday had an immediate impact, and Robertson described this as "a big difference."
"The forwards, the three of them are massive characters, not only world-class footballers, but massive characters in the squad," he continued.
"It will make a big difference having them around, we'll welcome them back with open arms. You'll see the difference."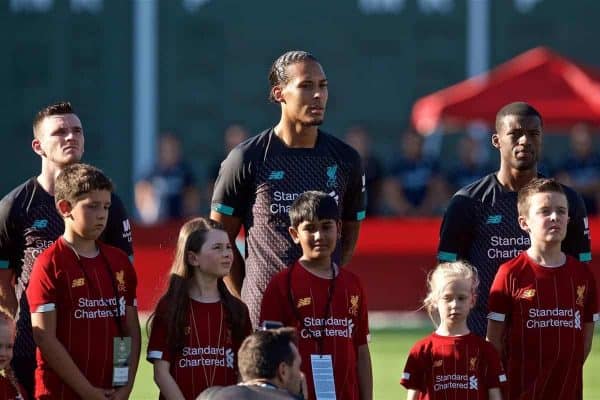 Difficult results on the pre-season tour of the US and the friendly against Napoli in Edinburgh only heightened concerns among supporters eager for fresh blood.
But Robertson does make a convincing case, and his words on starting anew in 2019/20 show there should be no complacency among the current crop.
"The focus now needs to be on winning more trophies, because that Champions League is now in the past," the left-back said.
"We don't want to be the team that only won one trophy—of course it's a big one, but we want to be a team that wins a host of trophies.
"We are a long way off that, but we need to kick on this season and get another one under our belts. That's the aim."