Liverpool went to Burnley looking for a club-record 13th successive Premier League win and did exactly that, winning 3-0 with a strong performance.
Burnley 0-3 Liverpool
Premier League, Turf Moor
31 August, 2019
Goals: Wood OG 32′, Mane 36′, Firmino 80′
Deliberate diamonds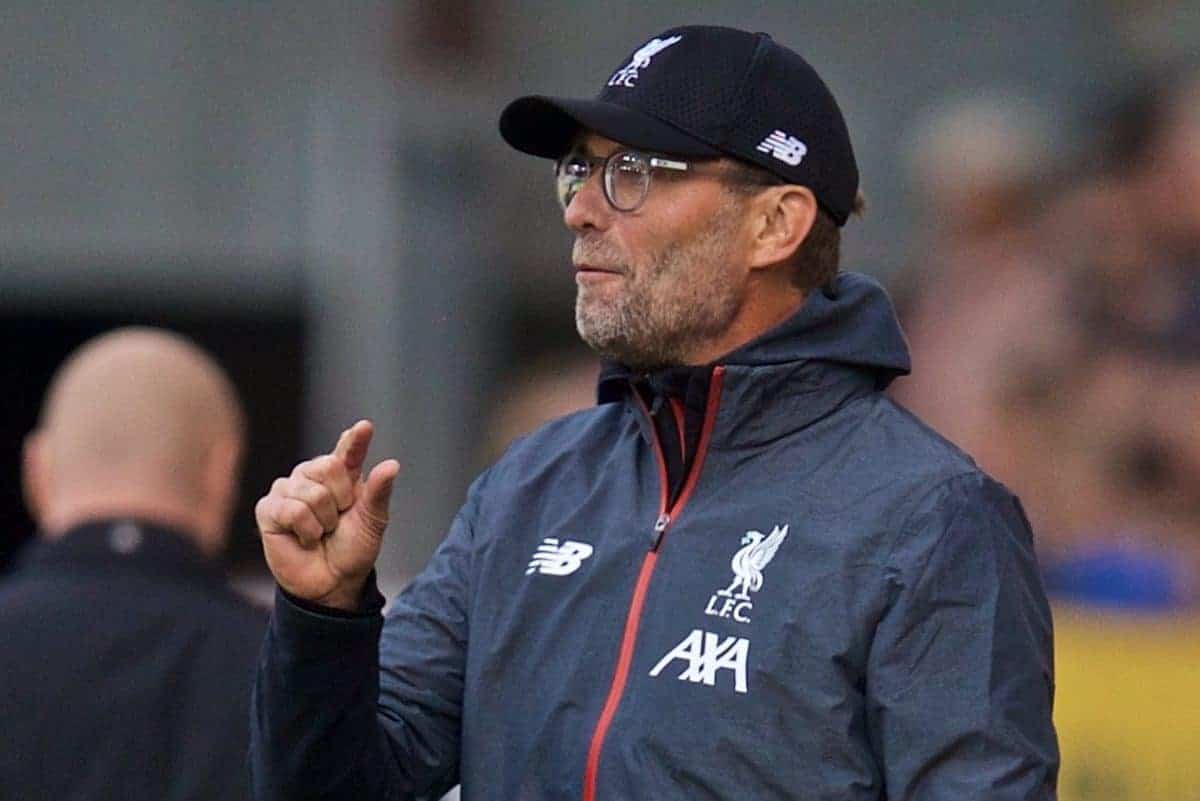 Jurgen Klopp didn't make any changes to personnel for this game, with both the starting XI and the subs bench intact from the win over Arsenal—but there was a slight tactical shift.
Roberto Firmino was noticeably deeper, very much part of the midfield in build-up and with areas he offered himself in, rather than leading the line and dropping deep.
A diamond in the midfield meant Salah and Mane played a little narrower at times, a deliberate strategy rather than the knock-on effect of the regularly roving Firmino when he is in the top three.
Further knock-on effects were that it was often Henderson overlapping from the right side, rather than Trent from full-back and that the wider midfielders were close to Burnley's wingers to help double-up defensively.
Ruthless Reds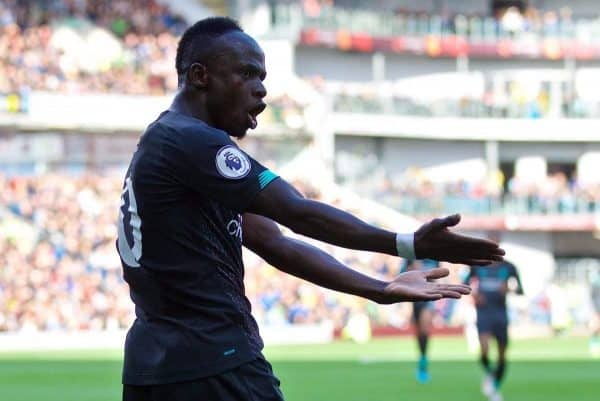 Chances don't usually come too frequently or easily at Turf Moor for visiting sides, so making the most of any opportunities is of paramount importance when three points are the objective.
Mo Salah rocked the woodwork early on and then couldn't quite bring a one-on-one under control soon after, but elsewhere the Reds made sure to make the most of their chances.
A deflected cross from Trent opened the scoring, but Liverpool were alert and good enough to punish a defensive mistake, Firmino teeing up Mane for a very cool finish.
The clinical (and fortunate, for the first goal) nature of the lead was made apparent by a two-goal lead at half-time, despite the Reds' accumulated xG being just 0.55.
Firmino's goal wasn't exactly a clear chance, either!
Joyless anti-supporting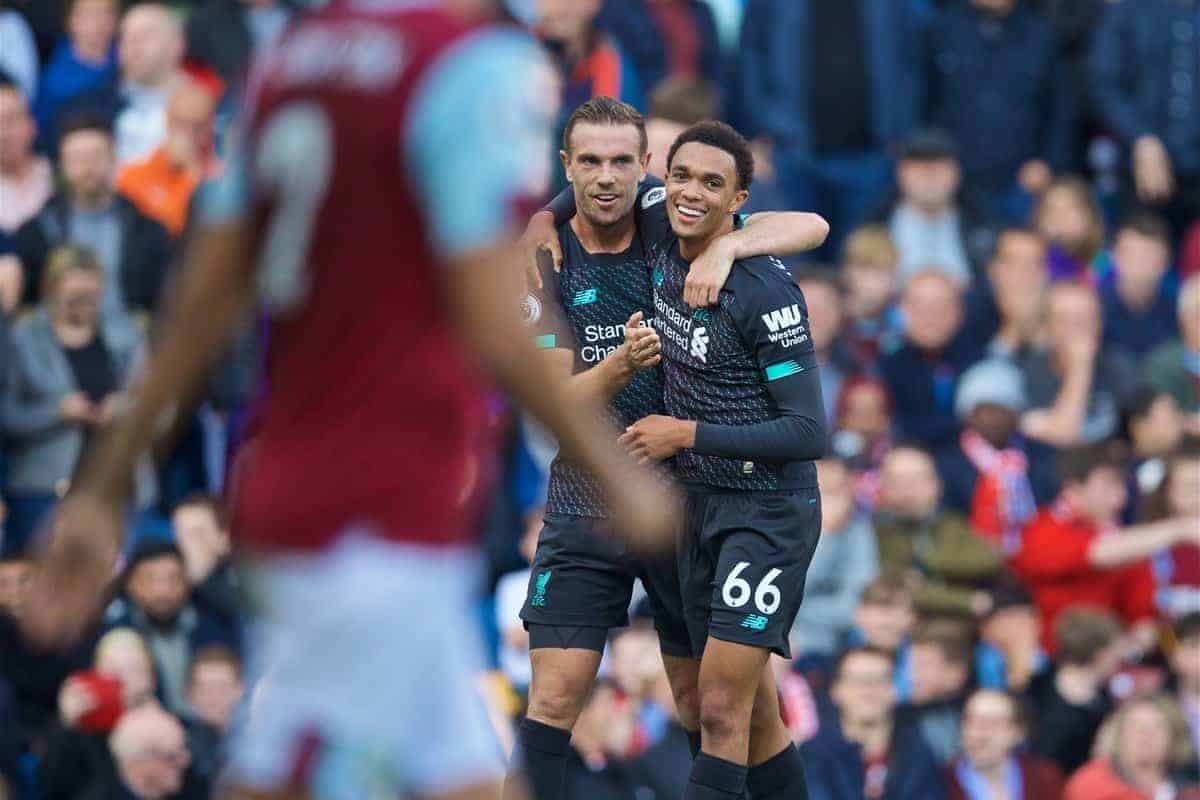 We all know it's the home fans' job to make matters difficult for the visiting side, and especially more so when it's a smaller, less successful club.
Such as Burnley.
But even so, the level of vitriol from the home stands toward the travelling Reds bordered on the moronic, with boos thrown down for the crime of winning a free-kick and one at least one young fan seen swearing at a Liverpool player—by word and hand signal—standing all of a yard away.
On the pitch it was little better. Sean Dyche loves a moan about the bigger teams getting decisions, and about diving from other clubs, but his side were close to matching Harry Kane or Daniel James for theatrics in this game.
It's rarely nice to play this sort of side, but even without being remotely bothered about style of football, it's hard to see where the enjoyment comes from with this approach.
They don't seem to enjoy a few extra seconds being taken on goal kicks when trailing either, in stark contrast to those minutes where the scores were level. Curious.
Remonstrations with Mo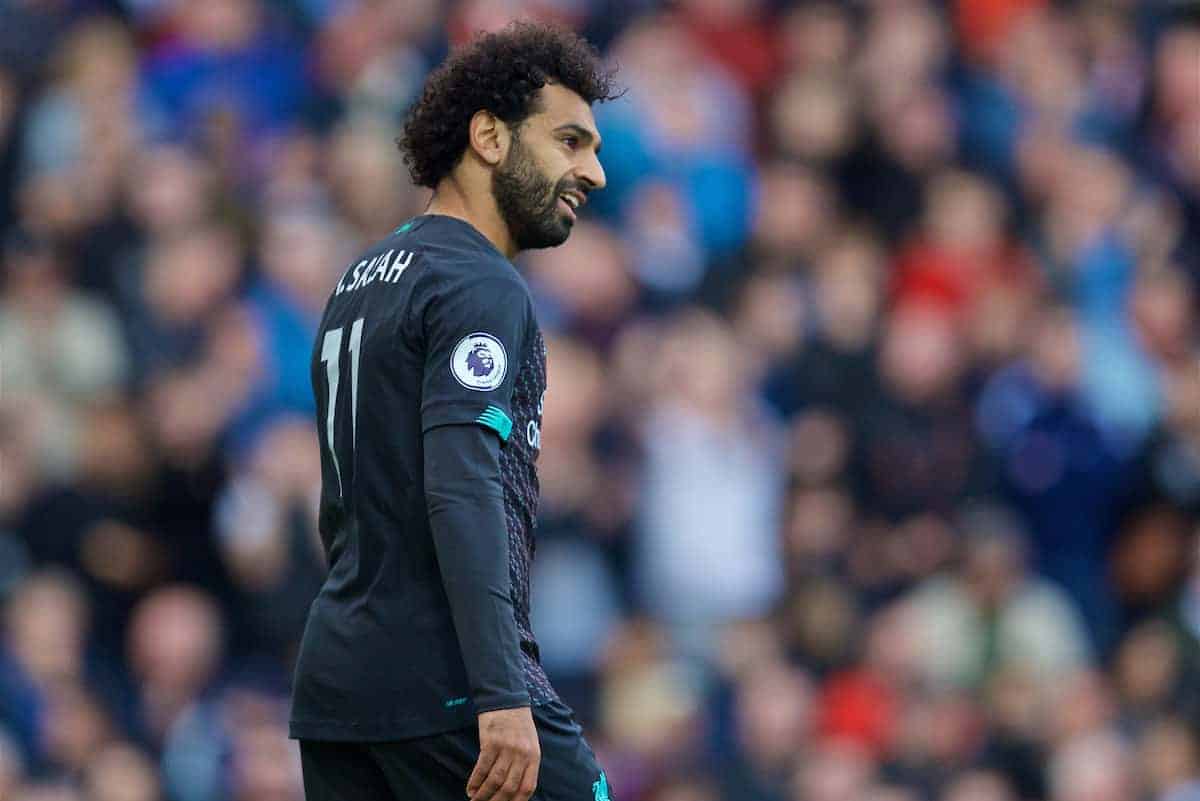 Ok, we need to talk about Mo.
It should go without saying that his quality is vital, his goalscoring brilliant and his all-round ability is paramount in this team.
But he also has a greedy streak which, at times, goes beyond that of a merely goal-focused centre-forward.
All the way throughout the last couple of years, the strength of this team, of the forward line, has been in the fact that everyone is a threat, and each of the three play well off the others. Selflessness and sacrifice come as standard—but on occasion, Salah misses the line here.
Twice in this game and many times previously, he took on a shot himself which was far too difficult or unlikely to result in a goal, when team-mates were clearly in better positions.
In the first instance, Jurgen Klopp was furious with the No. 11 for not teeing up Firmino for an easy shot on goal at 2-0, pointing out that the game was far from wrapped up at that point.
Later, Mane was similarly raging after Salah opted against a straight-forward lay-off for an easy one-on-one, before the Senegalese was subbed off, maybe feeling it should have been his team-mate.
There's nothing major to make of this situation—forwards want the ball, want to shoot, want to score. But neither can it be allowed to be the seeds of a growing problem.
Hopefully just a momentary irritation between team-mates rather than anything deeper-rooted, but certainly Salah needs a word in his ear about such inopportune decision-making.
International break and top of the league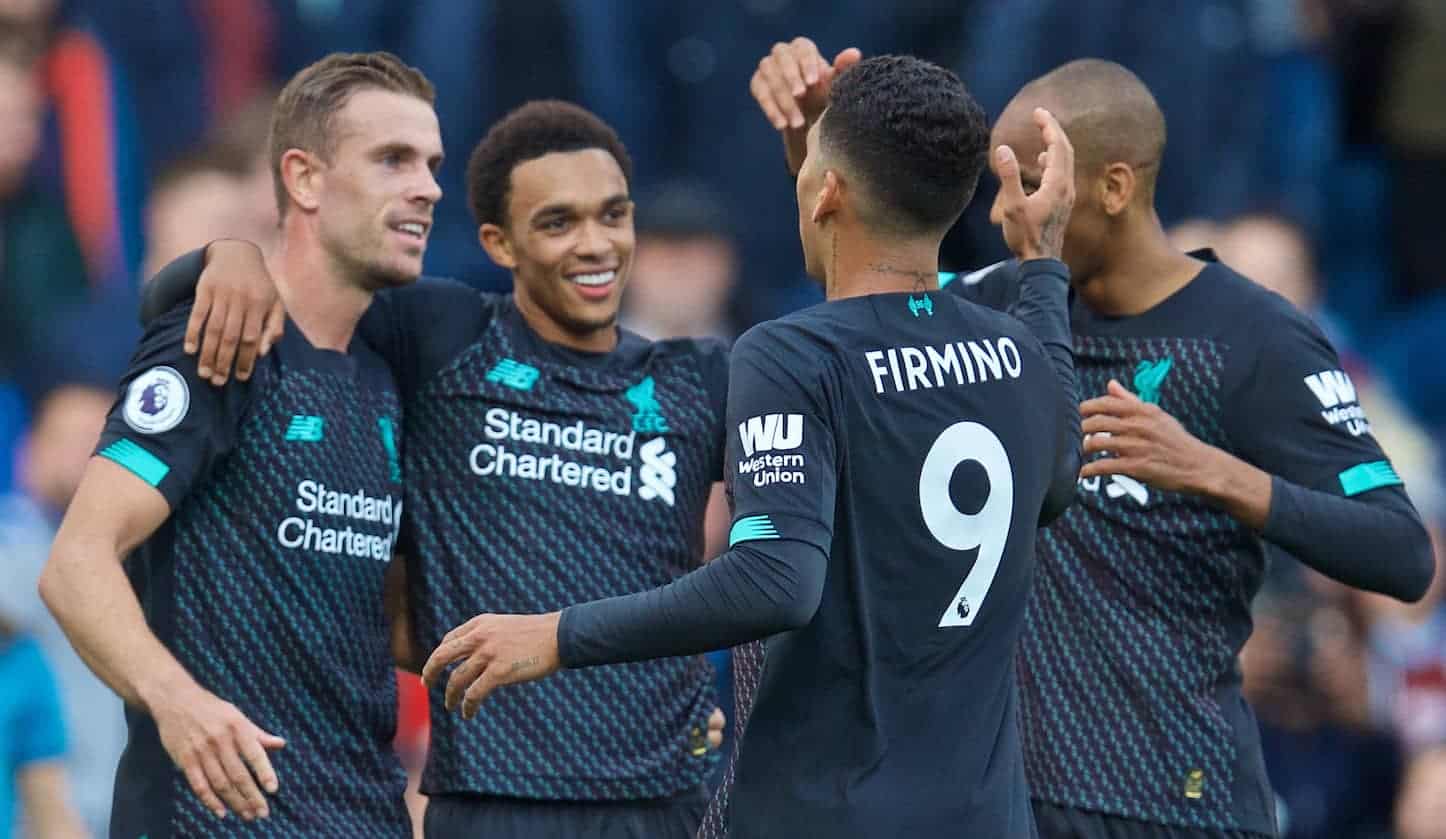 A first clean sheet of the season, a club record win streak and the last remaining 100 per cent record of the Premier League season leaving the Reds top of the table.
All in all, it was a very positive outing for Klopp and Co, as we now head into the international break.
Ideally there were a couple of very minor strains and bumps picked up in those last few minutes too (nudge nudge, wink wink).
When we return from the break, the games will come much faster. No more week between games: two cups get started, the league matches will turn up a notch and it will be about utilising the squad much more.
To that end, it's also notable that Jurgen brought on Origi and Shaqiri, as well as Oxlade-Chamberlain today.
Four games, four wins, 12 points and an early lead to smile at!