Bournemouth continue to go under the radar and solidify their Premier League status – will new recruit Harry Wilson ensure similar happens this time around?
Last season: Won 4-0 away, won 3-0 at home
When we play them: December 7 (away); March 7 (home)
---
It's sometimes difficult to decipher whether or not the Cherries are faring well in the top flight or going nowhere.
On one hand, Eddie Howe and his players deserve great credit for becoming such a reliable mid-table side, but a European push has never really been achieved.
Considering the size of the club and their funds at their disposal, though, Bournemouth deserve credit for their continued consistency.
Howe's squad is relatively unchanged from last season, although the addition of Wilson is an intriguing loan move that should benefit the player, Bournemouth and Liverpool.
Former Reds target Lloyd Kelly is an exciting purchase at left-back – many are tipping him to enjoy an extremely bright future.
Perhaps their best business this summer though has been keeping Nathan Ake and Callum Wilson at the club.
Something would have to go badly wrong for Bournemouth to find themselves in a relegation scrap, but has Howe taken this side as far as he can?
There is every chance that he will carry on impressing, but there is also a lingering feeling that the Cherries may drop off sooner rather than later.
Bournemouth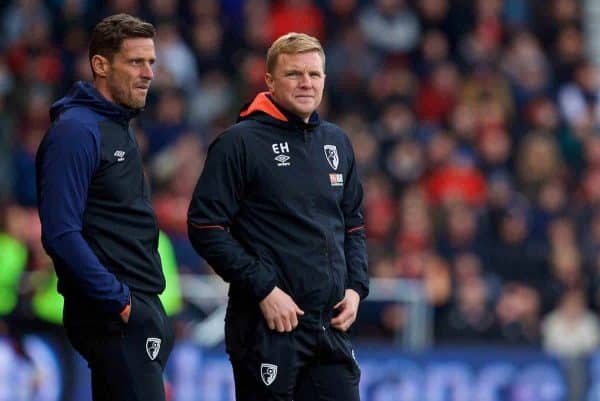 Notable ins: Arnaut Danjuma, Philip Billing, Jack Stacey, Lloyd Kelly, Harry Wilson (loan)
Notable outs: Tyrone Mings, Lys Mousset, Marc Pugh, Mikael Ndjoli, Emerson Hyndman, Connor Mahoney
Best XI: Goalkeeper TBC (we have four options!), Smith, Ake, Cook, Kelly, Lerma, Cook, Billing, Fraser, C. Wilson, H. Wilson.
---
We spoke to Neil Grover (@AFCBNG) to hear about Bournemouth's season and Liverpool's hopes of finally ending the waiting for Premier League glory.
How optimistic are you about the new season?
Cautiously positive. Bournemouth have made some very good signings over the summer, addressing some of the weaknesses in our team.
The January signings have had a full pre-season to "bed in", while several long-term injury victims have returned, with their absence affecting our run-in last season.
Assuming we maintain the rest of the team and add a little bit of further depth I can see us making a credible assault on the top half this year.
End goal aside, we have a very exciting portion of youth prospects this year looking to make their mark on the first team.
This is the first time that has happened since promotion, so it will be a real positive to see some homegrown talent in red and black.
What are Bournemouth's main objectives for 2019/20?
As always, Eddie Howe will be looking to stay up as objective number one.
Once we have achieved this we will look to press as high up the table as we can, but I think it may be a year too early for a seventh-place finish.
That aside, I can see us having a real go at the domestic cups this year with our added depth – we've yet to play a final at the new Wembley so that would be nice.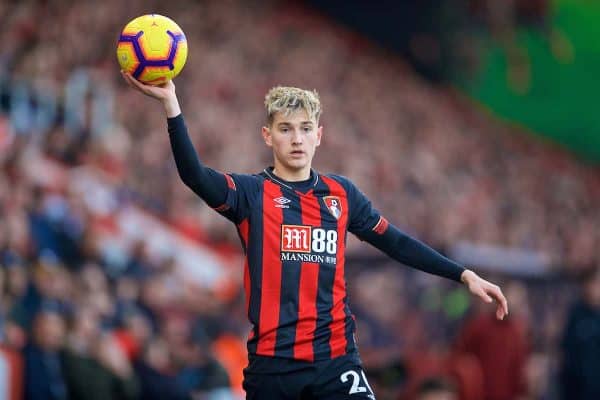 Who's your man to watch, and why?
We have a few I think.
Callum Wilson will be looking to really push on this year and stake a claim for Gareth Southgate's Euro 2020 squad.
We have added some good creative options this year so he should get the best service he has ever had for us. I tip Ryan Fraser and David Brooks to have big years as well.
Finally, I want to mention Dominic Solanke as I think this will be the year he has a serious shot at the Premier League.
Are you happy with the signing of Wilson?
The addition of Harry Wilson on loan has given us another exciting option up front, especially with Brooks out injured.
I am expecting a big season from him after a great time of things at Derby County and a fine preseason with Liverpool.
I see big things for him!
Dean Court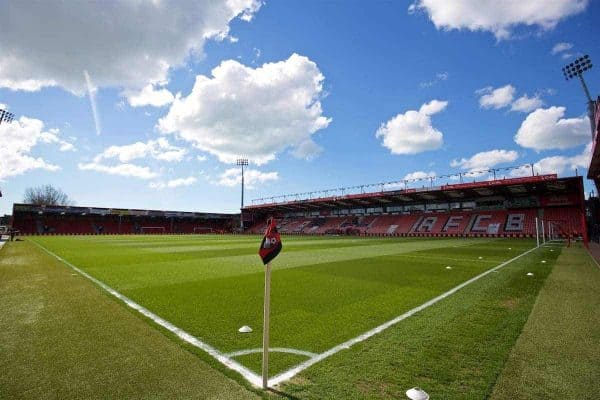 Capacity: 11,360
Away fans' pubs: The best bet for away fans is to head into the centre of town before the match. The stadium is about three miles from it and there are plenty of buses and taxis to get you to the ground.
This will give you a much bigger variety of bars and pubs to suit any taste.
One piece of advice for visiting fan: My standard advice would be to make a weekend of it. Bournemouth is known as a tourist haven for a reason, with plenty of accommodation and things to do aside from the football.
The Jurassic Coast and Tank/Monkey Museums are all driveable and are must-sees for families.
I would also say bring a baseball cap or a coat. The away end isn't the best-covered and with the low winter sun, you could well be blinded on a bright day.
Equally, you could be soaked on a wet one!
Liverpool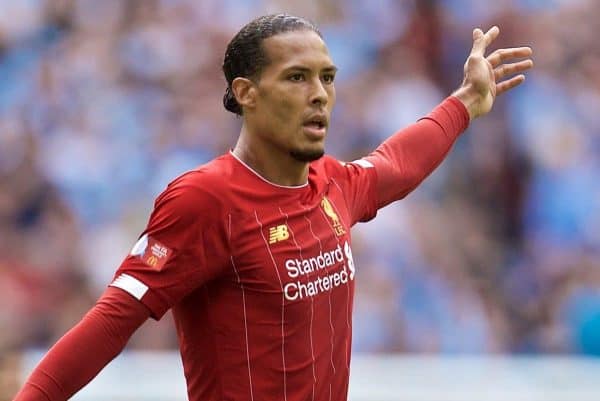 How do you rate Liverpool's chances ahead of the new season?
I think you'll come a close second again behind Man City, although I can't see either side getting in the high 90s point-wise.
I think you will see more joy again in the various cups, though.
Who are you tipping to be their Player of the Year, and why?
Virgil van Dijk – while I hate to complement a past Saint, he really does seem to be the real deal at the back.
Mohamed Salah will win you games, but Van Dijk will ensure you don't lose them before he can produce his magic.
---
TIA's Bournemouth Predicted Finish: (Average of the TIA writers' predictions) 13th
Where Neil says Bournemouth will finish: 9th
Where Neil says Liverpool will finish: 2nd
---
This is part of our club-by-club opposition previews this summer, getting the views of away fans on their club and their thoughts on LFC. Read them all here.