Jurgen Klopp offered praise to the "brilliant" Stephanie Frappart and her referee team as they made history in Liverpool's UEFA Super Cup victory over Chelsea.
Frappart became the first woman to officiate a major European men's final on Wednesday night as she took charge of the clash in Istanbul.
She was joined by Manuela Nicolosi and Michelle O'Neill, and they presided over a long, dramatic game which went into the early hours, including some controversial moments.
No referee can enjoy a perfect game, and there were some contentious offside calls for either side, but most prominent was the decision to award Chelsea a penalty in extra time as Tammy Abraham tumbled over Adrian.
But while neither he nor his goalkeeper believed it was the correct ruling, speaking to reporters after his side lifted the trophy, Klopp praised Frappart and her colleagues for excelling with "pressure on them like hell."
"I told the ref team after the game that if we would have played like they whistled, we would have won 6-0," he said.
"That was my absolute opinion. They played a brilliant game.
"I told her as well that I am not happy with the penalty decision because I'm still not sure that it was a penalty, but it's not important anymore.
"They were really good. Whatever you could have thought before the game, there was pressure on them like hell with an historic moment.
"Staying by yourself, staying calm and do what you have to do, decide very important things in a very difficult and intense game, I couldn't have more respect, to be honest. It was really a brilliant performance."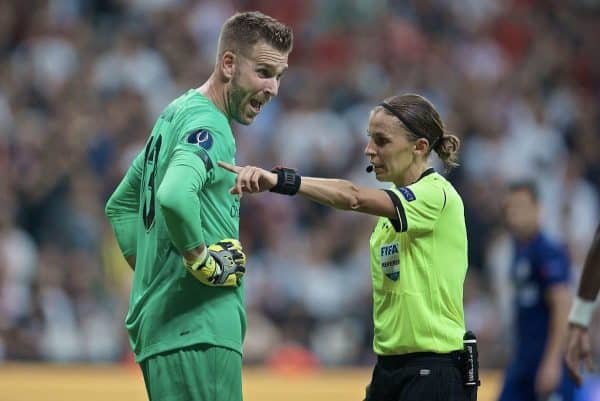 Frappart showed just three yellow cards over the 120 minutes, in which both sides mustered over 20 shots on target—a statistic Klopp believes, for Chelsea, was aided by oversights in offside calls.
The new ruling makes it even more difficult for officials to judge in real time, with VAR required to rule out Gabriel Jesus' goal against West Ham on Saturday as Raheem Sterling was fractionally offside.
A long delay in proceedings proved farcical for those watching on in the stadium, in pubs and at home, with many of the belief that this saps the enjoyment from the game.
While Klopp did not comment on that aspect, the Liverpool manager did express familiar frustrations with the changes to the rules.
He described the officials' job as "really difficult," as they are required to operate "how the protocol wants us to do it," before continuing: "How can we see the player there, over there? It's not possible."
"I think there were a few situations when it was offside and they didn't whistle it and then it was a corner," he continued.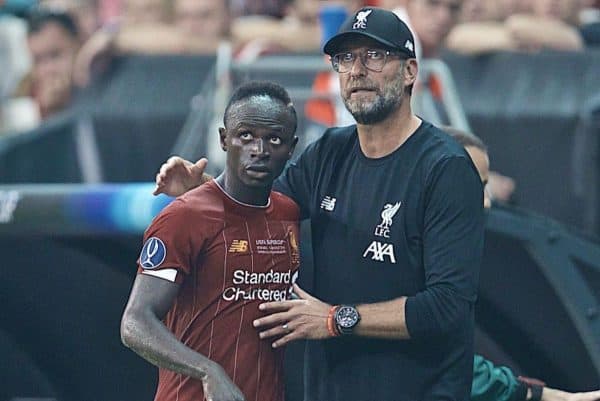 "I'm not sure that's already the finished article—hopefully not. If we can't change that then we just have to get used to it. It feels strange in a lot of moments.
"It would be nice if they could talk about it again and have a proper look on it.
"And maybe they can go back to the good old offside decision—just that it's offside, flag up, go and let's play in the other direction."
Liverpool were called offside just twice, both Sadio Mane, while Chelsea saw 10 moves chalked off due to infractions, with Christian Pulisic (four) penalised most.