We round up the latest Liverpool news and transfer rumours on Tuesday, on the eve of the Reds' UEFA Super Cup clash with Chelsea.
Klopp Wary of Chelsea Threat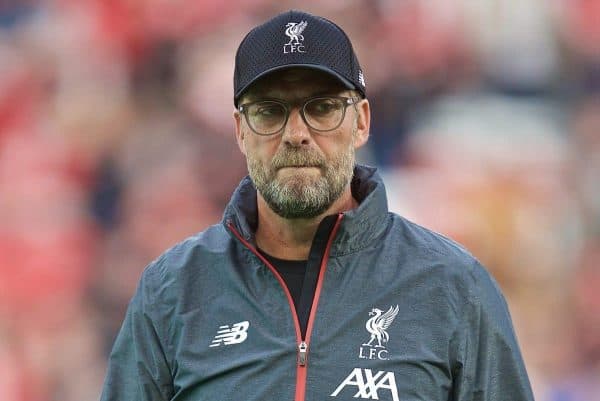 Liverpool are strong favourites to overcome Chelsea in Istanbul, especially given how their respective opening Premier League games panned out.
Jurgen Klopp is not taking the Blues lightly, however, outlining why they will be a threat to his side on Wednesday:
"They have a clear way of playing, it's a football-playing side, it's flexible, they have different formations and stuff like this and I like what I saw to be honest, but yeah, they lost 4-0 – that's then a really hard lesson.

"They are different [from last season], that's clear, because I think Maurizio Sarri has a very dogmatic style and that's exactly what they had. Now the set-up is slightly different but it's still a proper plan there, you can see it.

"Proper football, really high intensity, all that stuff, it's all there, what you need. Good defending [and] high defending, so it will be a challenge. It will be a really interesting game and for us a proper job to do."
Although Chelsea lost 4-0 away to Man United on Sunday, it's worth remembering that Frank Lampard's team were superior early on.
Liverpool won't have things all their own way at Vodafone Park and will have to improve defensively after some shaky periods against Norwich.
---
We Can't Overtrain Adrian, says Klopp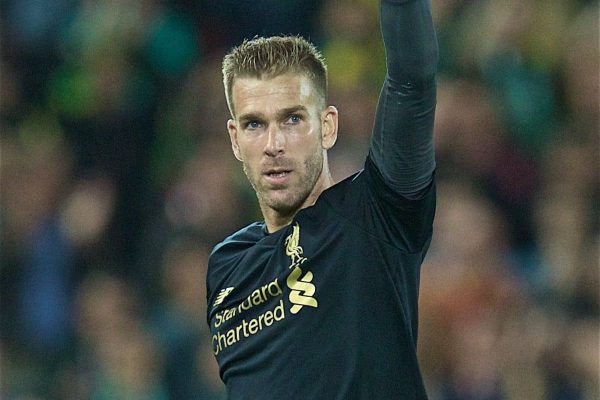 Adrian wouldn't have been expecting to play such a prominent role at Liverpool already, but Alisson's injury has changed everything.
The Spaniard is now a key figure for the Reds in the coming weeks, as he looks to fill in adequately for the world class Brazilian.
Klopp admits Liverpool are having to be careful about not overtraining the 32-year-old, considering the lack of goalkeeping options currently at the club.
"He looked very good and very sharp from the first session he had with us but of course now we need to be careful [and] pack him in cotton wool pretty much," Klopp told LiverpoolFC.com.
"We cannot now do the hardest training with him every day and stuff like this, we have to make him match fit every day, that's how it is. So that's what we try and then he will be fine."
Adrian will start against Chelsea in the Super Cup – winning a trophy in just his second Liverpool appearance wouldn't be a bad start, would it?
---
Milner Discusses Importance of Super Cup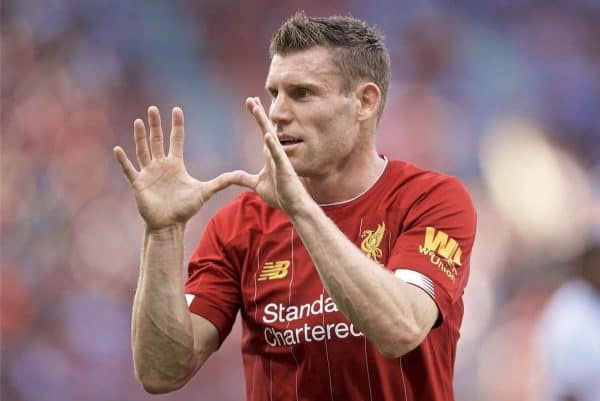 James Milner will be hoping to feature in the Super Cup on Wednesday, having been left out of Liverpool's starting lineup against Norwich.
A born winner, the 33-year-old has told UEFA about the importance of the Reds taking the occasionally-maligned match seriously, helping build a winning mentality in the process:
"I think [it's] very important – I think you want to get into that habit of winning trophies.

"The Super Cup's a special trophy to win because you've got to win a big trophy to get there as well, so I think it's important.

"I think it's a good way to start the season if you can win a trophy and it's more silverware for the club if you can do that."
Milner could come into the side at the expense of either Jordan Henderson or Gini Wijnaldum, as Klopp contemplates juggling his midfield.
---
Sturridge to Pick New Club "This Week"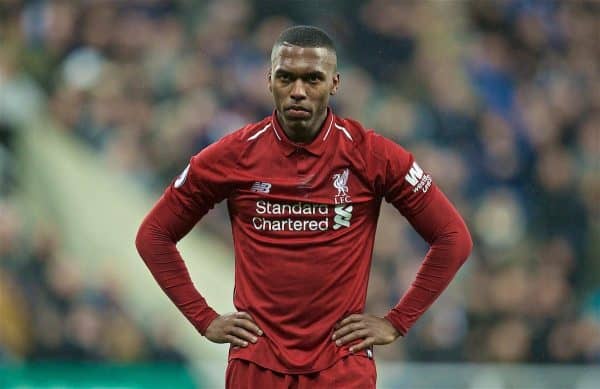 Daniel Sturridge left Liverpool this summer, but the free agent is still on the lookout for a new club.
According to the Telegraph, the 29-year-old has as many as 13 offers from various clubs around the world.
That includes MLS side DC United and a possible move to Qatar, as well as European quartet Real Betis, Bologna, Marseille and Besiktas.
Turkish giants Fenerbahce have offered a £9 million, £60,000 a week contract, but Sturridge is weighing up his options before eventually making a decision "this week".
The striker still has plenty to offer, despite injuries taking a huge toll on his body – it would be a shame if he chose a club that wasn't worthy of his vast talent.
---
Impressive Funds Raised for Darby Rimmer MND Foundation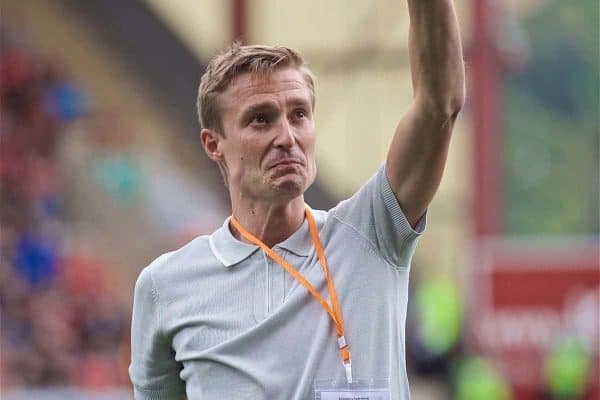 Bradford City have confirmed that over £275,000 was raised for the Darby Rimmer MND Foundation when Liverpool came to town in pre-season.
The Reds faced the Bantams as part of their summer schedule on July 14, but most importantly, the day's primary aim was to raise funds for the charity and to #AttackMND.
The Darby Rimmer MND Foundation was set up by former Liverpool and Bradford defender Stephen Darby, who was sadly diagnosed with motor neurone disease last year, and his close friend Chris Rimmer.
An exact total of £275,422.16 was raised, with Bradford's official website stating that "tickets sales, donations, programme sales, and other initiatives" were all behind the eye-catching amount.