Liverpool begin their campaign at Wembley on Sunday with a half-baked squad, after a pre-season marred by late returns, but they should still be optimistic.
Starting your season in the Community Shield usually means you've won the Premier League or FA Cup the year before.
On Sunday, Liverpool start their season in the Community Shield having won neither, but face the first-ever English domestic treble-winners at Wembley as champions of Europe. Which is different.
The travelling Kop will sing about the glory of Madrid, the City fans (if they turn up) will sing about their glory of Kyiv, and the post-match analysis is already written.
It just depends on the result as the scenarios are easy to imagine.
Liverpool win and it'll be seen as a shot across City's bows, a statement of intent. Watch out, Pep, Divock Origi is coming for you.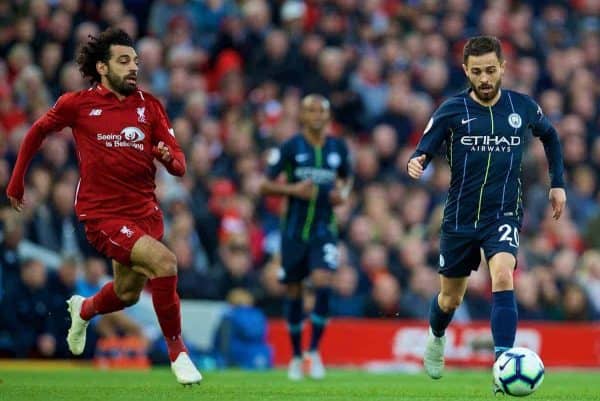 City win and it'll be perceived as a reminder that Jurgen Klopp's side have still got it all to do to surpass them, shifting the focus onto the lack of transfer activity ahead of Jim White parodying himself next Thursday, folks.
Settle it on penalties after a draw and it'll feel like a continuation of last season's dogged battle between the two clubs.
Yet in reality, bragging rights about a big shiny plate aside, the Community Shield counts for very little.
Not since 2011, in an all-Manc derby that James Milner played in for City, have the two teams competing in the Community Shield gone on to be direct title rivals that finished first and second the following season.
I've got more stats and I'm not afraid to use them, but in short it's a rarity that events in a glorified pre-season friendly—albeit one played for charitable reasons—give any indication of what will transpire over the next nine months.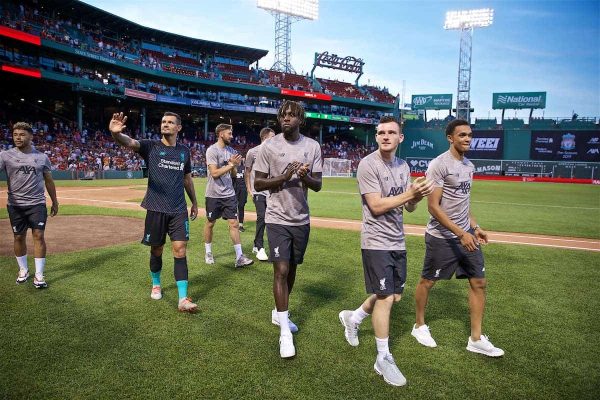 Speaking of pre-season, Liverpool's was largely shite until Lyon were dispatched in Geneva. Quite why that has made some Reds panic that a poor season will follow, however, is baffling.
The lineups Klopp has been fielding has absolutely no bearing on the season ahead and, without wishing to sound like Andy Townsend, the Reds are a better team with Alisson, Mo Salah, Sadio Mane and Bobby Firmino in it.
Twelve months ago Liverpool played Torino at Anfield on the Tuesday night before the seasonal opener against West Ham.
The Reds won 3-1 and the Liverpool XI that finished that game was: Karius; Clyne, Johnston, Henderson, Robertson; Grujic, Jones, Lallana; Shaqiri, Ings, Sturridge.
Nathaniel Phillips played 88 minutes at centre-half, Alberto Moreno also started and Origi didn't even make the 23-man squad.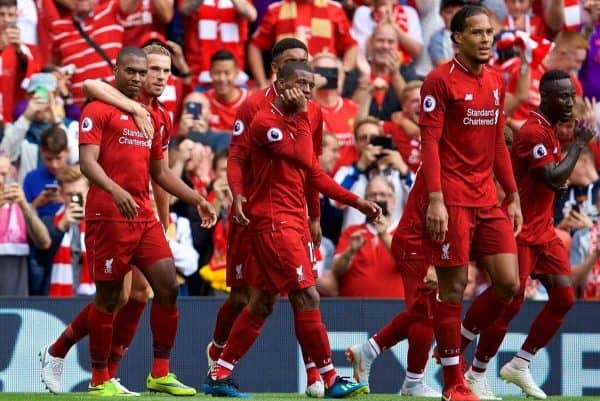 Five days later only one of those players—Andy Robbo—started as Liverpool beat West Ham 4-0 in the Premier League and when Liverpool's campaign ended the following June in the Champions League final in Madrid, only Robertson and Jordan Henderson were involved.
Nobody was thinking of the pre-season defeat to Borussia Dortmund that night.
The only thing to read into this summer's poor pre-season results in America and Edinburgh (it's not that long ago since the Reds beat Barcelona 4-0 in a Wembley friendly but finished fourth the following season) is that the players Klopp hasn't had available have made it disjointed.
The UEFA Nations League pretty much started after Liverpool parked the open-top bus, the Copa America kicked off in Brazil shortly afterwards and the Africa Cup of Nations, after finally being switched from January, only finished on July 19, a fortnight after Liverpool's pre-season began.
That hasn't done Klopp any favours.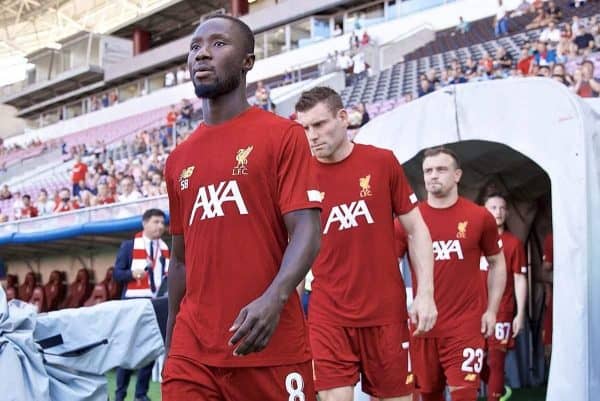 Xherdan Shaqiri and Naby Keita got injured, while Henderson, Trent Alexander-Arnold, Joe Gomez, Virgil van Dijk, Gini Wijnaldum, Alisson, Firmino, Salah and Mane all returned—or will return, in Sadio's case—late.
Thank God that Tite hasn't noticed how bloody good Fabinho is, eh?
The aforementioned players could conceivably be 10 of the starting XI (and Andy Robbo!) that Klopp would field in the opening Premier League game against Norwich, but won't be.
Instead he'll go into that game with half a squad of undercooked players and that is far more of a concern than pre-season results, or whatever happens at Wembley on Sunday.
There is, of course, an ongoing Twitter meltdown over the lack of summer signings, bar a couple of promising teenagers, as everyone naturally buys into the market-generating idea that you must acquire new players every summer or the team will be automatically be worse.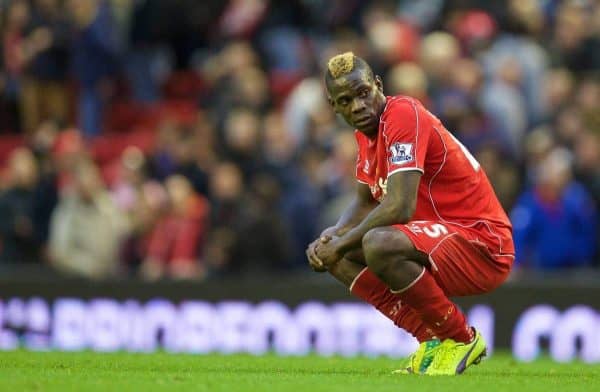 I'm not disputing the idea of buying from a position of strength, but Liverpool's history shows you can also make a team worse by buying the wrong players (Diouf, Diao and Cheyrou in 2002, Balotelli, Markovic, Moreno and Lambert in 2014, for example).
So, given Klopp and Michael Edwards' record in the transfer market so far, I think they deserve a bit of faith and belief that they know what they're doing by trusting some younger players to step up.
Actually keeping hold of all our best players after coming close to winning the Premier League (we never recovered from losing Xabi Alonso in 2009 and Luis Suarez in 2014) is arguably the most significant thing to happen this summer.
But that doesn't generate clicks, retweets, likes or air time.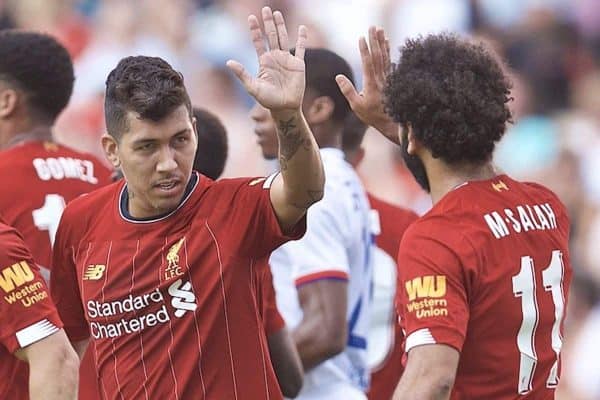 Let's not pretend the die hasn't already been cast.
If Liverpool aren't successful in 2019/20 accusing fingers will be pointed at the summer transfer window and the lack of arrivals.
But then why would you be going into 2019/20 thinking that a talented young squad who lost only one league game last year, accumulating 97 points, and banked the joyous, invaluable experience of winning the major final to become champions of Europe won't have a successful season instead of being optimistic about what lies ahead?
---
Chris McLoughlin writes for This Is Anfield each week; he's also senior writer for the Official LFC Matchday Programme and LFC Magazine. You can subscribe to both ahead of the new season here.