Jurgen Klopp has described Naby Keita as "completely different" this summer, and explained how Liverpool "expect a lot" from him after a tough first season.
Keita arrived from RB Leipzig after a year-long wait last summer, but endured a difficult maiden campaign marred by several injury setbacks.
His latest came in the 3-0 loss to Barcelona in the first leg of the Champions League semi-finals: a thigh problem exacerbated on Africa Cup of Nations duty with Guinea.
Poor management of his fitness while at the tournament in Egypt saw Keita return to Melwood requiring treatment, but he made his comeback in the 3-1 win over Lyon on July 31 and came off the bench in the Community Shield.
Klopp considers Keita among a group of players able to boost his squad from within, insisting he, Alex Oxlade-Chamberlain, Xherdan Shaqiri and Adam Lallana have a "fresh start."
"[It's a big opportunity] for all of us and for him as well," the manager told reporters on Thursday.
"But he was unfortunately injured again after the Africa Cup of Nations, so he's [been] training now for two weeks.
"It was ups and downs last year: could train, could not train, could train, could not train.
"So he's still building 100 percent fitness, of course.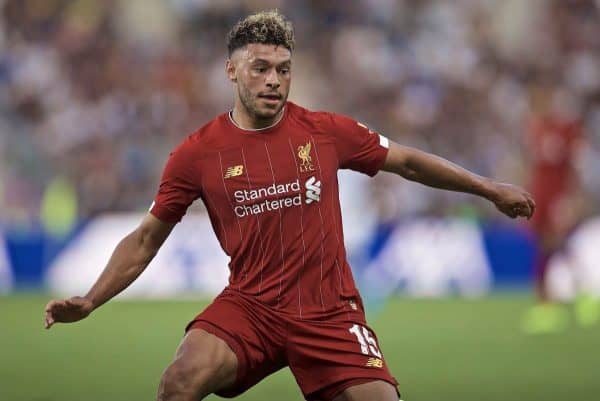 "It's not only for him, it's for Ox the same, like a fresh start even though he had a couple more games before he got injured.
"That's really important, so we have these boys in and it's good.
"It's a very long season, we talk about the first game, but a couple of others will come up and we have to ready for all of them.
"I was really happy when I saw how the influence, or contribution, was of especially Shaq, Naby and Adam, they looked really, really good.
"Because with Adam we have another player like this; Shaq was injured as well.
"So it's really good that they are in a good way and we can really show we have different options. That's really important for us."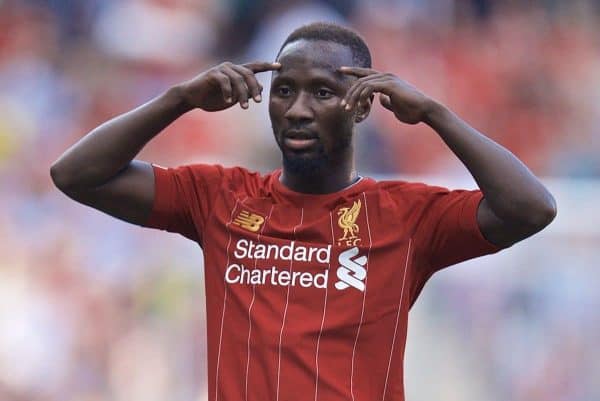 Keita made 33 appearances for the Reds last season, scoring three goals and assisting another, but it was only towards the end of the campaign that he seemed more integrated within the squad.
This is something Klopp clearly noticed when he reported back to Melwood last month, explaining that he looked "completely different" in pre-season.
"For Naby, he looks completely different. This pre-season was completely different," he added.
"He was only the last two weeks in, but you could see already that he's much more settled in the team, completely different body language, everything is different.
"So yes, we expect a lot and he expects a lot, and rightly so."
Given Keita's struggles with learning English and, therefore, not being able to communicate well with his team-mates, 2018/19 will no doubt have been difficult for the 24-year-old.
But if he is in fact better adjusted now, and can stay fit, Liverpool can call upon a top-level midfielder in 2019/20.